The best way to convey a message is by using images. If you are familiar with Infographics, then you know that images are the best way to explain and demonstrate something.
They are very eye-catching and will keep the reader's attention for a shorter period, but will make a much greater impact on how they understand and conceive a message that you are trying to transmit. It is also great when you want to showcase a certain product or service.
A lot of sites use slideshows that you don't even know are, in fact, slideshows.
Making them slide by themselves makes them even more eye-catching to people who are visiting and will also guarantee that they will play around with it to see what it is all about.
But in order to pull all of this off, you need a very practical and powerful slideshow plugin that does not require a lot of work from your part to make it fictional.
With all of that said, let's dive into the top 6 slideshow plugins for you to use on your WordPress site!
1. Slide Anything
Starting off is a very simple and effective plugin by the name "Slide Anything" by Simon Edge. It is very simple to use and get used to. I have noticed that you can accomplish a lot of things with this plugin if you have the patience and imagination.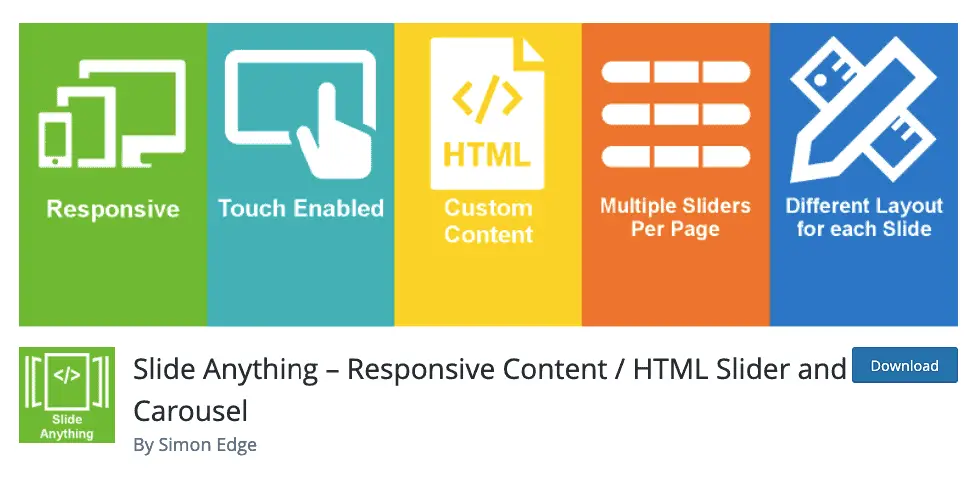 You can do almost anything with this plugin (well, you can't cook coffee with it, but you get the point). You can add very nice and smooth slide effects in no time at all.
It is very responsive, and from what I have gathered, it is very well supported for mobile devices like tablets and mobile phones. Because remember that more people will be visiting your site through the use of mobile phones than they would by computer.
2. Metaslider
Here we have probably one of the best slideshow plugins out there. Metaslider is very lightweight and won't slow down your site. It is very easy to use, and has a very user-friendly interface.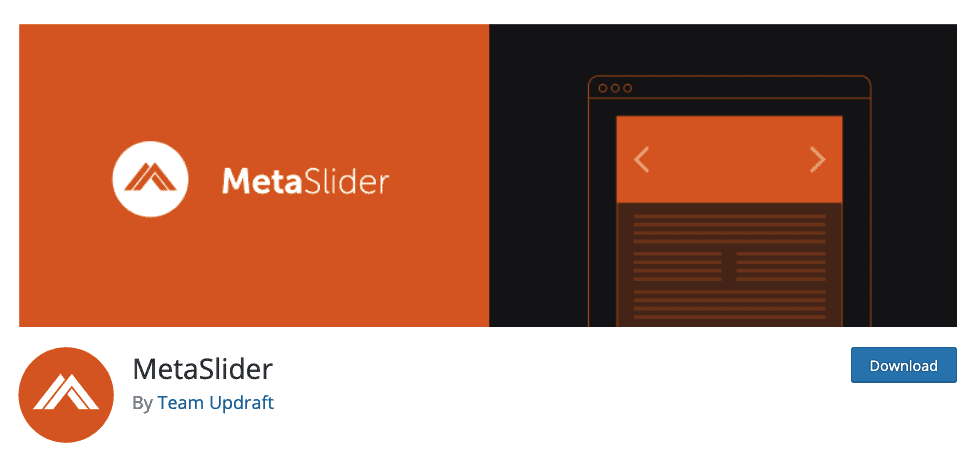 You don't even need to go and see how it works; just turn it on, and you will figure it out all by yourself. That is how simple it is. It really is very easy to create a simple slideshow that will make your site stand out.
Just choose the type of slideshow that you want to use, then go ahead and pick the images that you want to be shown from your WordPress gallery. And then, in the end, type in the text that you want to be shown along with your slideshow.
It really is that simple. Plus, there are four very fluent-looking transitional effects that you can choose from to use.
3. Crelly Slider
Crelly Slider is yet another free-to-use plugin that shows slideshows on WordPress. What really makes this slideshow plugin stand out from the rest of the lot is its ability to simply and effectively show YouTube videos within your slideshows. This is very handy if you want to showcase videos from your YouTube channel and such (especially if YouTube is your bread and butter).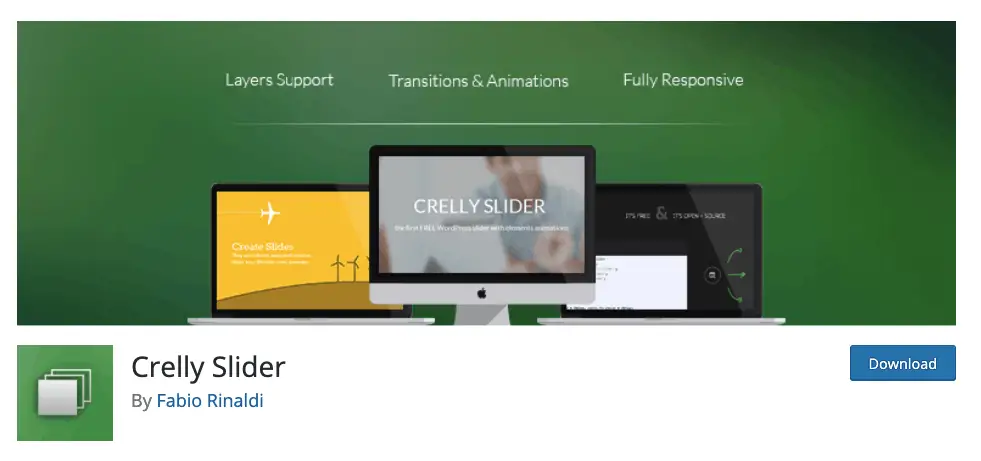 It is lite, clean, and well-coded so that you don't have to beat your head around that. It also has a handy drag and drop builder that substantially speeds up the process of creating slideshows that will really make your site or blog stand out and pop. Additionally, it is very compatible with all of the main browsers that are out there, and it's mobile-friendly.
4. Slider by Soliloquy
You get the drill. Slider by Soliloquy is lite, fast, and easy to use, nothing new here. But, what really makes this stand out a bit more from the rest of these plugins is its user experience. If you are new to all of this, then you will have a great time because it gives you the ability to create a clean and professional-looking slideshow in no time.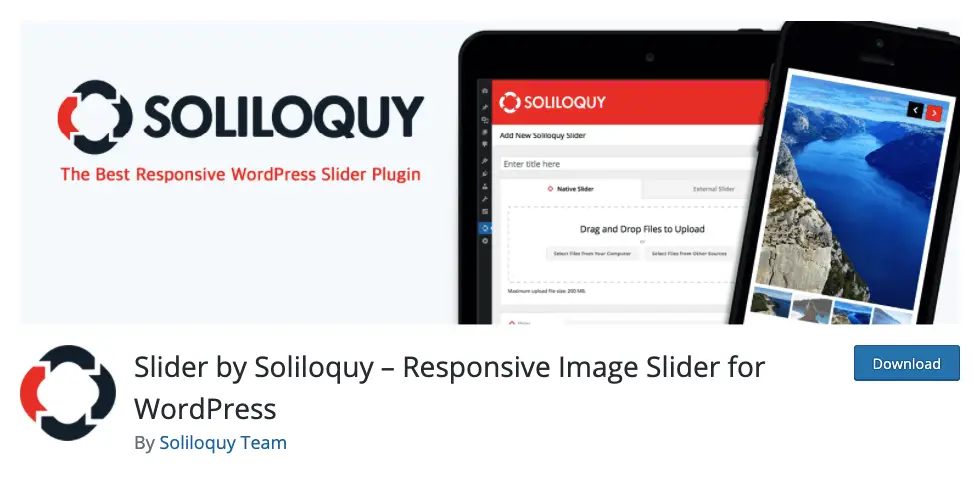 It is also optimized for SEO, so you will get out of it the maximum as far as it goes for keywords and ranking higher with various search engines.
5. Slider Revolution
I really love this slideshow plugin. The reason is that the Slider Revolution is a bit more complex than the rest of the lot. This is great if you wish to create more complex slideshows than you are normally used to. The more complicated, the better. You can even go so far as creating a one-page website using this slideshow plugin by adding all of the links and such into each individual slide.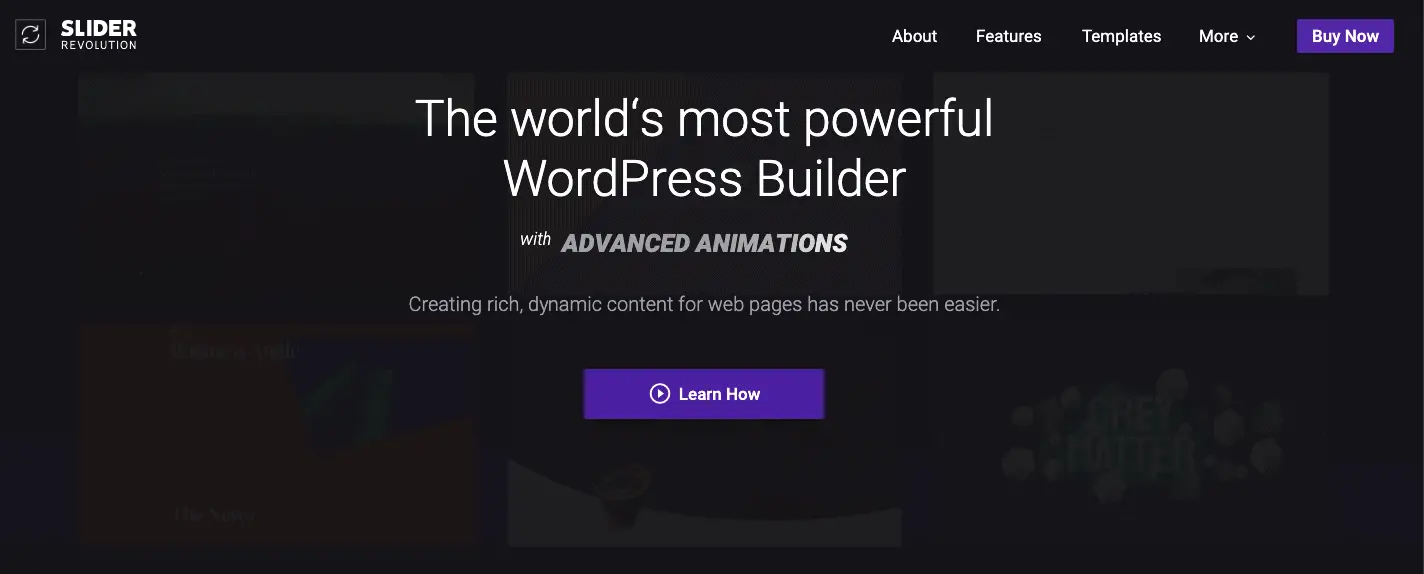 You can add a, let's say, an unlimited number of layers in each slide, which makes it great for even further customizable slideshows that are sure to catch your visitors' attention on the get-go.
6. RoyalSlider
And last, but not least is RoyalSlider. This is more of a premium plugin that will cost you some money, but I must say that it is well worth it! If you want a plugin that is fast and very responsive on all devices and browsers, then this is the plugin for you.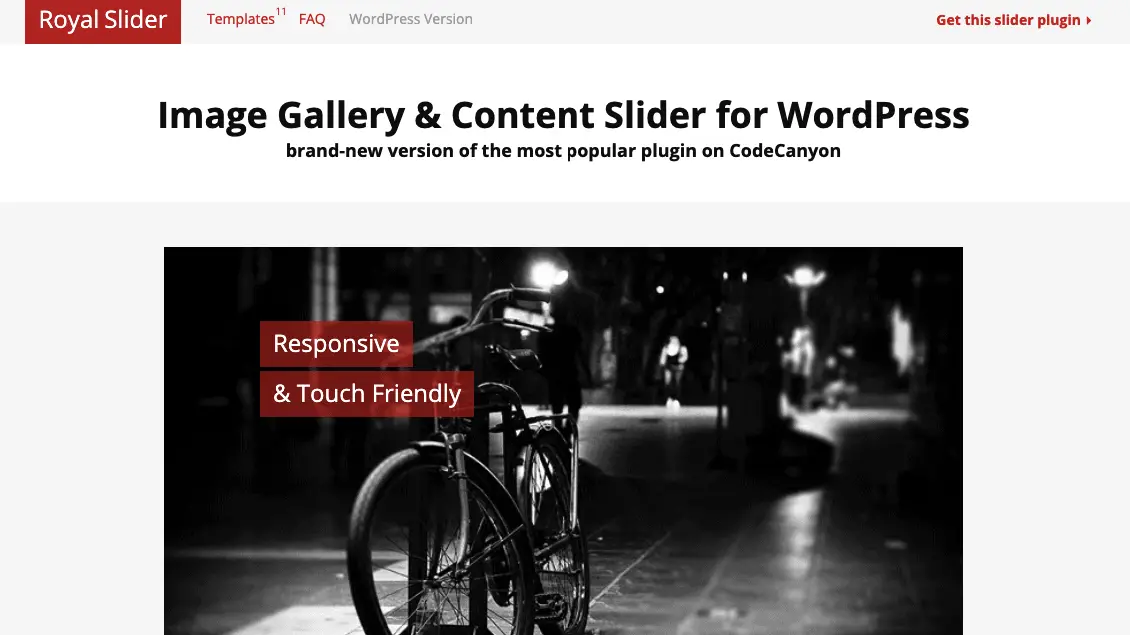 It does not have a whole lot of "special effect" and such, but those that it does have been very well polished and optimized to ensure that it will work perfectly however you set it up.
Closing Thoughts
So, no matter what your site is about, you will surely make great use of slideshows to further increase the quality and professional look of your site by a substantial margin (if done correctly and efficiently).
For whichever plugin you decide to go, know that it is very important to find something that:
It won't slow down your site in any meaningful way
Has a lot of customizability
Is mobile-friendly
Has great SEO capabilities
Easy to use and set up
It is compatible with all devices and browsers.
If you have a blog, then you want to showcase your top blog posts or things that are trending. It is especially helpful and useful if you have an online store and you want to show off your new products that you have coming up. The possibilities are endless!