When new employees get a job, they need a certain period of getting used to it. It takes some time for them to fit into the system. You or someone from the organization will often have to introduce them to the basics. To speed up and facilitate this process, you can use onboarding software.
If your business has to do with websites, you will be pleased to hear about WPMU DEV's all-in-one platform that makes it easy for anyone to create, manage, and sell websites. Get 20% off any of their plans. Free trial included.
So, onboarding software is created to make it easier for new hires to adapt to a new environment. It also handles specific administrative details. Below we will list four onboarding software, which, in our opinion, will be the most used in 2021 (without a particular order).
1. Gusto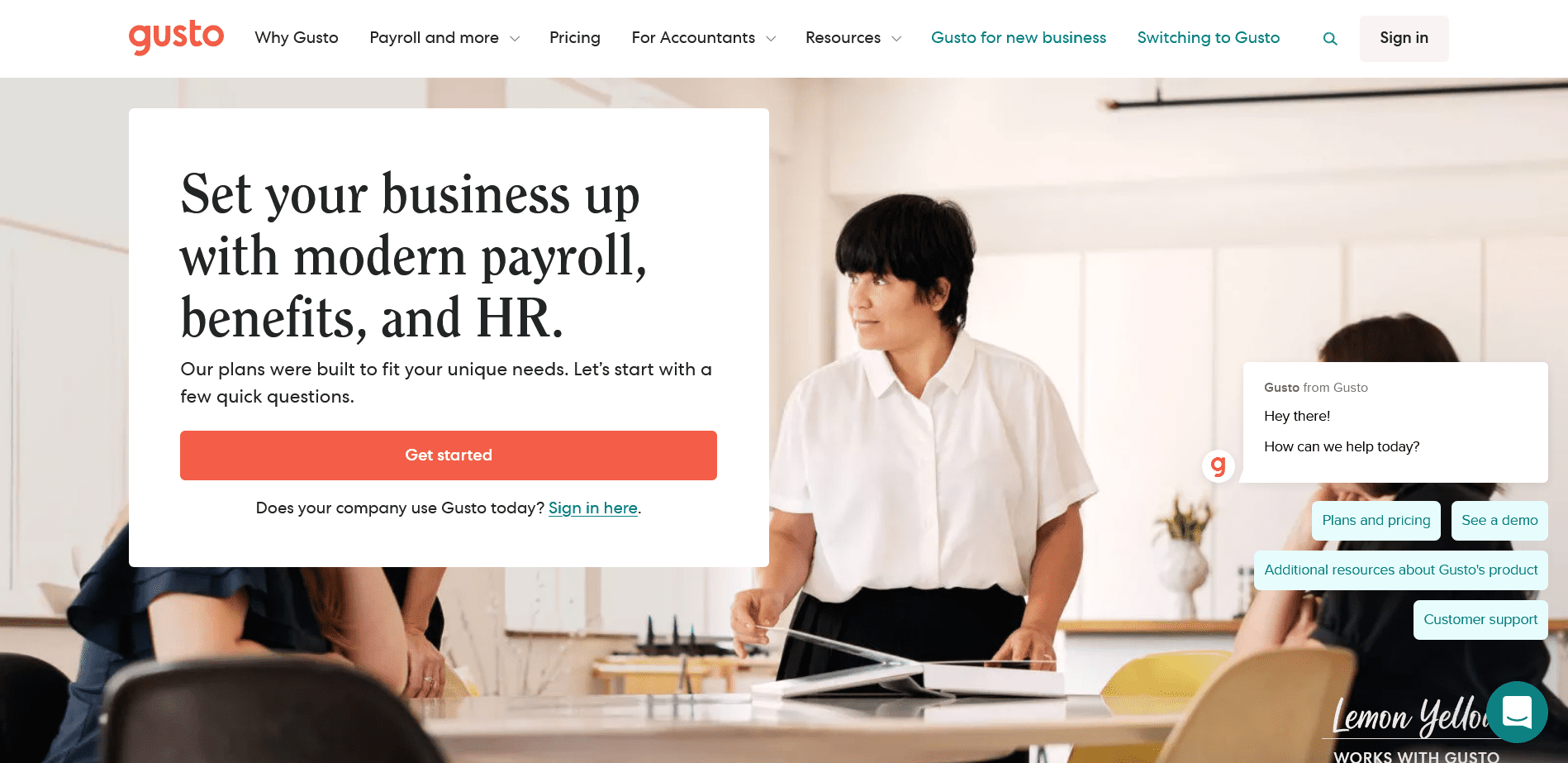 Gusto is onboard software built to help you save time while setting your team up for success from their very first day. This tool has a considerable number of features. Gusto gives you the ability to send tailored offer letters to new hires. There is also the option of creating an onboarding checklist.
With Gusto, you can send, sign and store your documents online. All your forms are stored in your Gusto account. You can create accounts for your favorite tools and services with just a few clicks. Prices range from $39/mo to $140/mo.
2. Trainual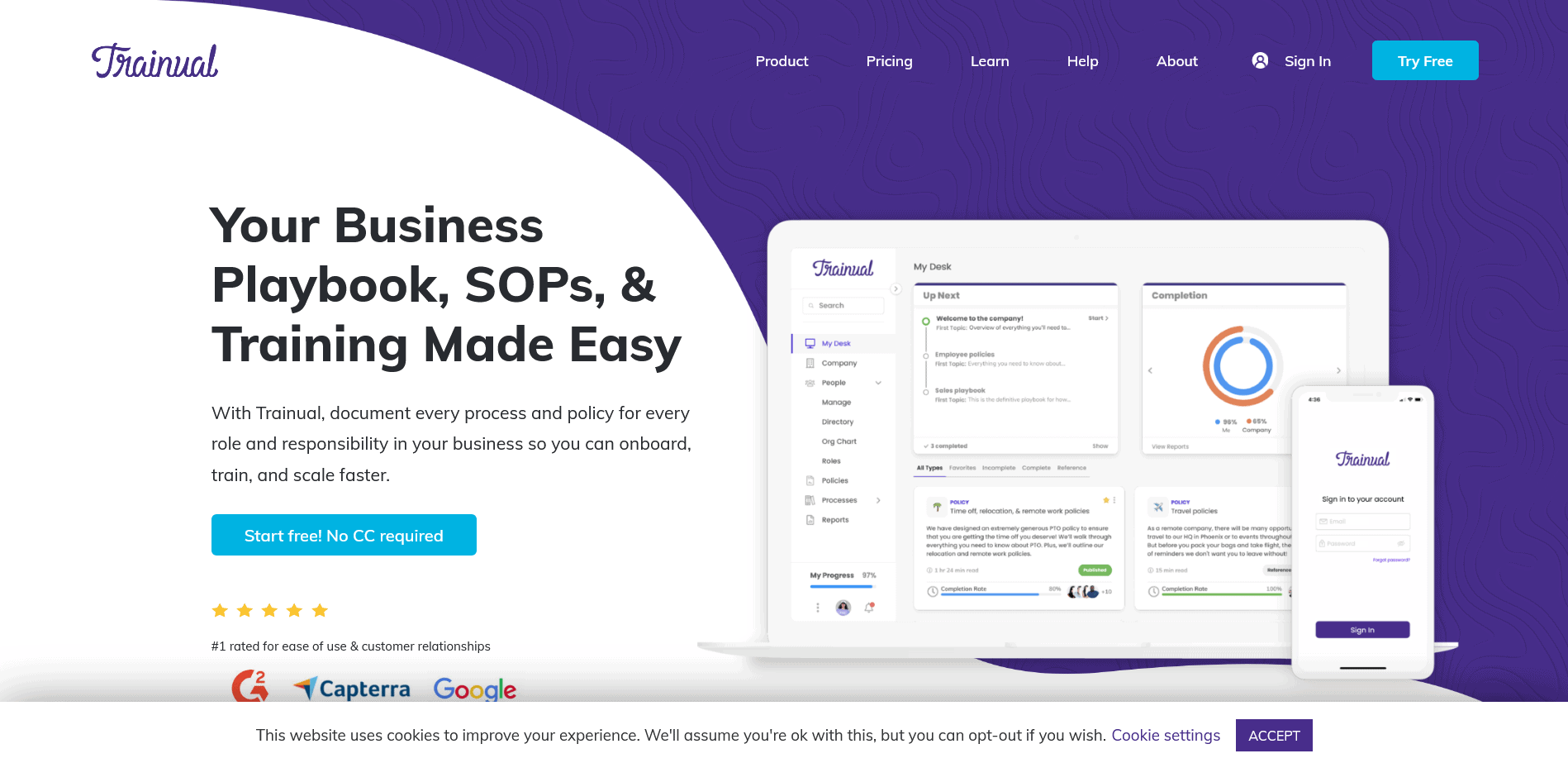 Save your team hours every week by making all your company knowledge instantly accessible, searchable, and trackable with Trainual. This tool gives you the ability to create training and tests for new employees. You can embed content like videos, PDFs, and GIFs to make onboarding and training more engaging.
Thanks to Trainual, you can train ten people in 10 different places at once. Trainual connects with a vast number of different apps, including other onboarding software also. The starting price is 49$/mo.
3. BambooHR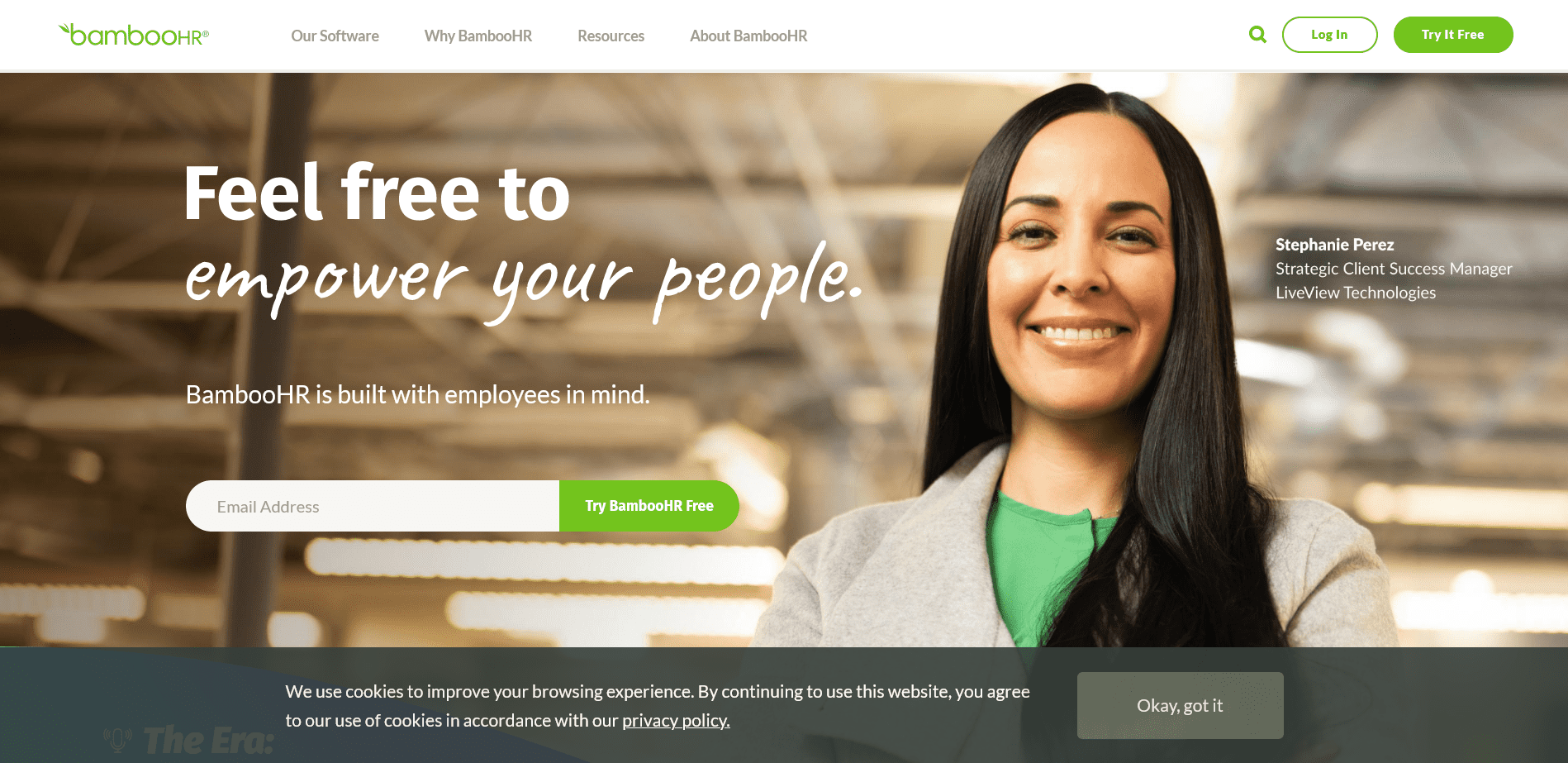 The third item on the list, BambooHR, gives you the time and insights to focus on your most important asset, your people. BambooHR is made for small and medium businesses. There are several other options, but we will focus on the onboarding option.
This software brings a modern approach to hiring, with applicant tracking tools that improve every hiring stage from applications to offer letters. With it, you can spend less time behind a screen and more time creating amazing first days for your hires.
By using BambooHR, you complete paperwork quickly, gather all necessary electronic signatures, and make it easy to set new hires up in advance with welcome emails and IT checklists. It also helps ensure your employee onboarding process is organized and efficient. Finally, it uses a pay-per-employee per-month pricing model and a price starting at $6.
4. Whale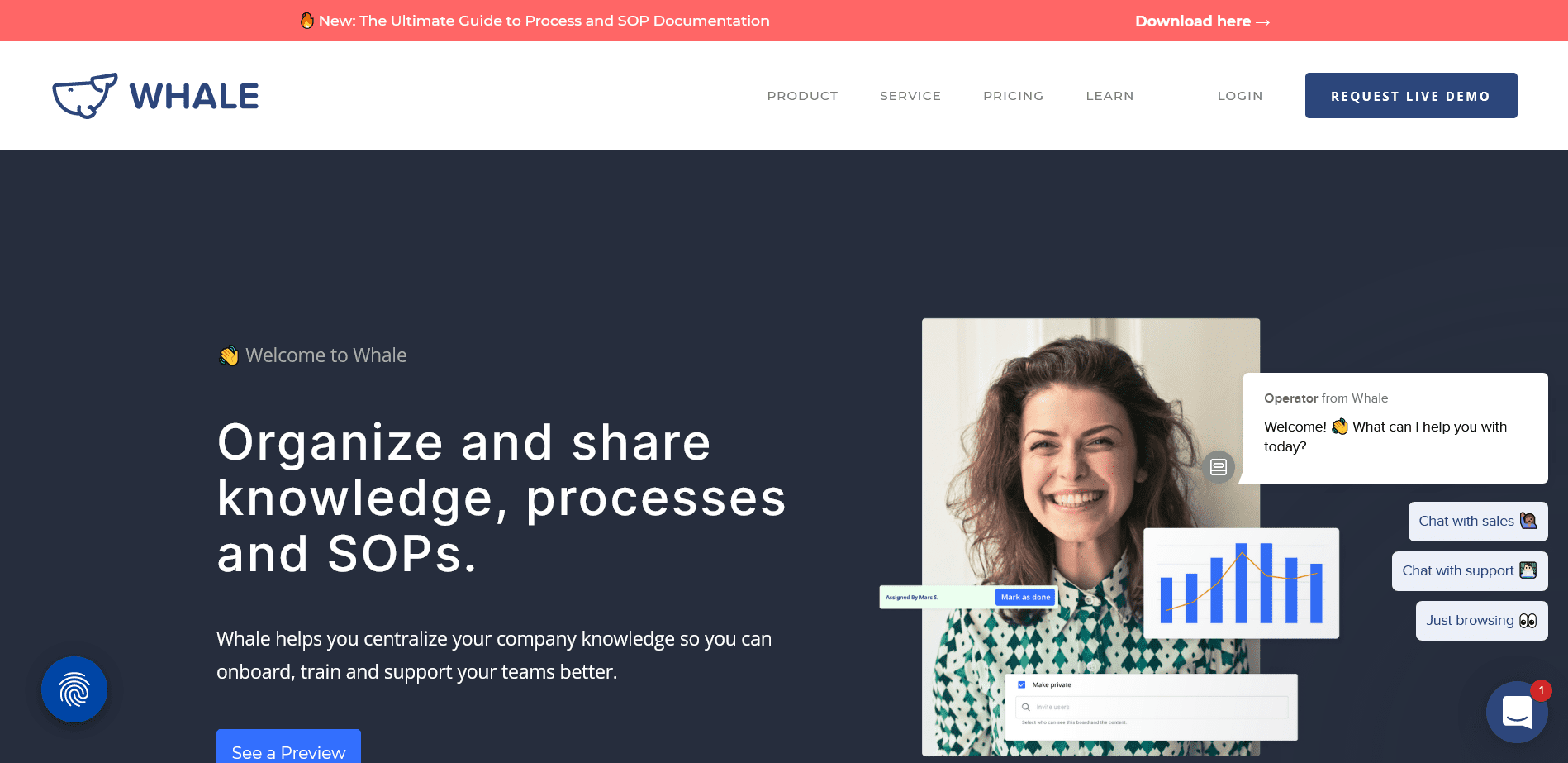 The last but not least is Whale. Whale helps you centralize your company knowledge so you can onboard, train, and support your teams better. It allows you to make a team handbook outlining every process and best practice of your teams. This tool saves 50% of your time with just-in-time contextual training that people will like.
You can organize your process documentation by topic or team and make it easily accessible to your team. Whale gives you the ability to support your team with the much-needed content and to communicate changes across your company. Whale also uses a pay-per-employee per-month pricing model. $12 is set as a starting price.
Conclusion
This would be our list of the four best onboarding software for 2021. All these tools are highly similar and differ in the small details. Also, they are all extremely high quality, and the price is affordable for all of them.
Whatever your choice is, you will not go wrong. We sincerely hope that this has helped you and that some of these recommendations will contribute to your organization's progress.