PayPal was previously one of the world's most innovative pieces of technology. At the time, there was little interest in PayPal alternatives. It not only enabled you to send and receive money from friends and family fast, but it also assured that the money was considerably safer than many of the other alternatives available to you.
This was especially important when eBay first launched because both vendors and buyers were concerned about fraudulent behavior.
Why Is PayPal So Popular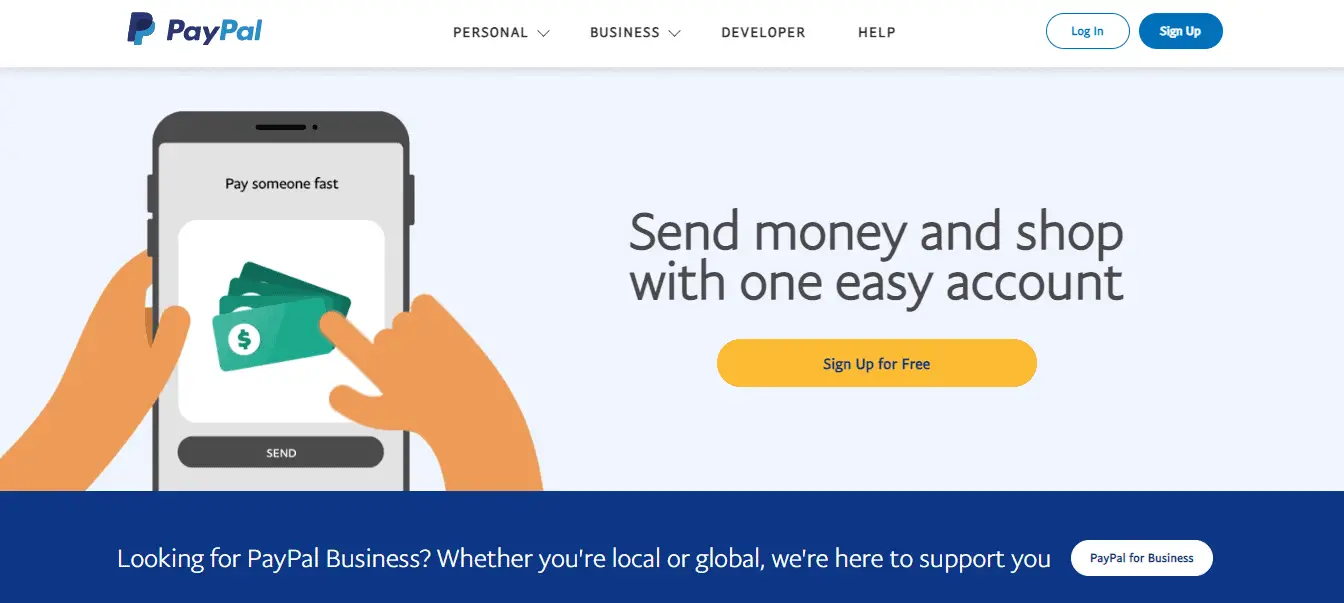 PayPal is one of the world's foremost online payment processors. After coming to prominence due to its relationship with eBay, online retailers all over the Internet now accept PayPal as one of their approved payment methods. Here is a list of some benefits when using Paypal:
Money transfer – If you want to help your friend in need, you can do that all across the world; PayPal customers may do it promptly with a click of the mouse. Save time and money on expensive Western Union transfers while sending money to where you want it faster than ever before
Flexibility – Avoid the humiliation and inconvenience of attempting to purchase products and services online to have your credit card refused. Because you may fund your PayPal account using different bank accounts, debit cards, and credit cards, you can be confident that your purchases will always go through the first time
Credit card safety – Paying using PayPal protects your credit card information, allowing you to buy without fear of a hacker stealing your account information from your online retailer
Online auctions – You may safely place bids and make purchases because PayPal is linked with the online auction business. When it comes to one of the most prominent online buying sites, eBay bidders enjoy greater security than most credit card users, thanks to buyer protection and a structured complaint resolution process
Discount – PayPal offers special savings to clients who use PayPal at certain shops. Users may locate the most recent special deals from HP, Barnes & Noble, Wal-Mart, Nike, and others by visiting shopping.paypal.com. The simple truth is that PayPal can help you save money on the items you need at the stores you frequent.
There are several PayPal alternatives available for sending and receiving cash online. In this article, we looked at five PayPal alternatives that provide online transfer services.
You will learn everything there is to know about the costs and most satisfactory features of each online payment gateway. Also, you will be able to select the best software for online cash transfer after reading this article.
1. Payoneer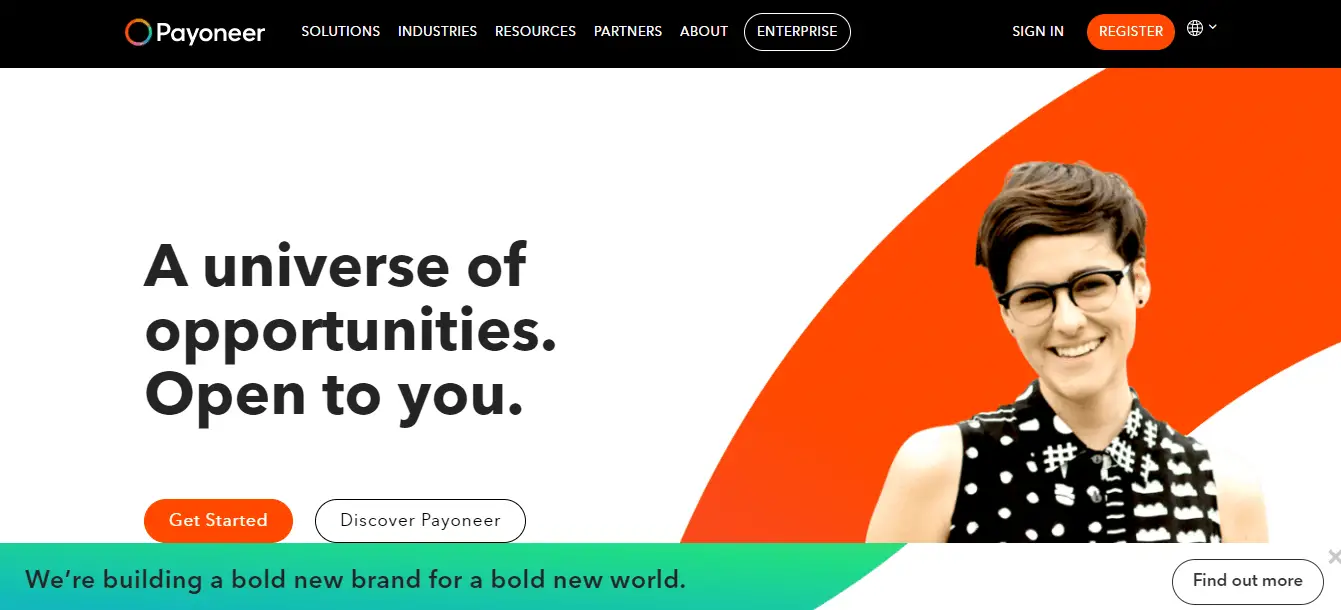 Payoneer is ideal for small to medium-sized enterprises seeking a one-size-fits-all solution. Indeed, this PayPal alternative focuses on market areas such as eCommerce, internet advertising, freelancing, and vacation rentals. It also offers a debit card in addition to their online account, allowing you to withdraw cash from your bank or ATMs globally.
Plus, it has entered the worldwide payments industry, providing facilities for receiving and transferring money to and from customers and markets.
Pros:
It provides several valuable tools and connectors for freelancers who want to take payment from customers. This is especially true when it comes to overseas payments.
It can be used everywhere in the world
No programming skills are required for the transaction procedure. You may put the system in place on your website and collect your money quickly
Easy access to your cash by using your bank account or an ATM
Cons:
Not great customer service
No payment gateways
If you use an ATM, you should expect to pay a high cost
2. Google Pay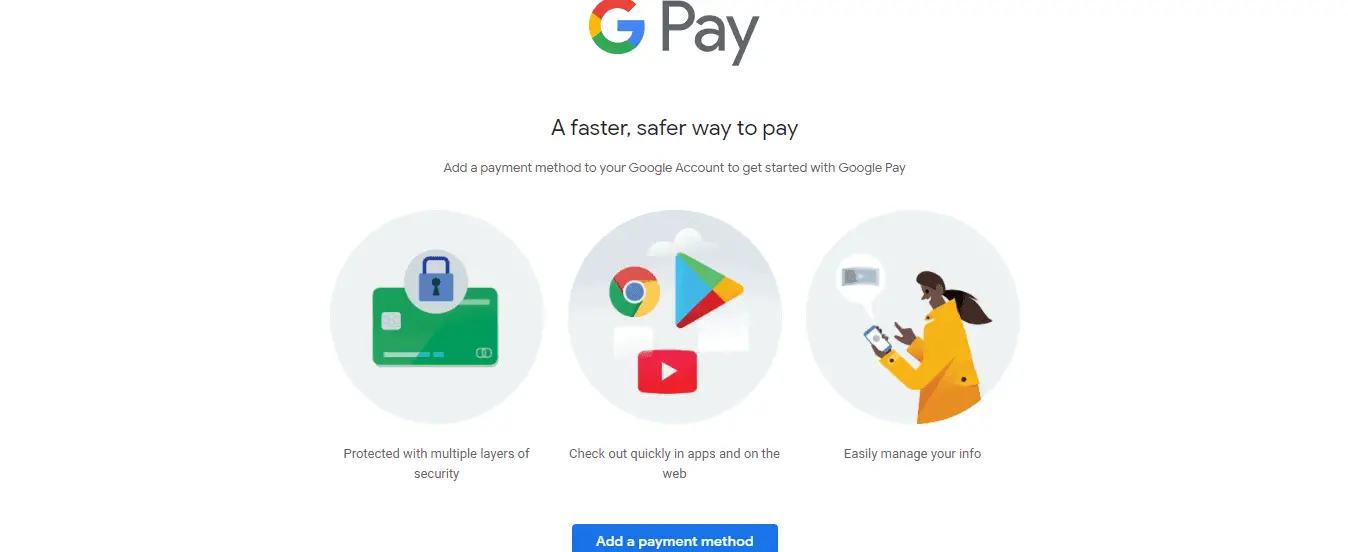 Everyone can use Google Pay to link their current website, eCommerce business, app, and other services. Implementing Google Pay is simple with any website or service you provide, or you may utilize pre-built integration for services such as Shopify, WooCommerce, Stripe, or Square.
Pros:
It just takes a few seconds to transfer or receive money
The main feature is the ability to send payments via your smartphone, which may be done online or in-person
Google Business gives you the ability to accept Google Pay from your consumers, whether you have a website or a physical store
Cons:
Only available on iPhone and few Android phones
Low security
3. Skrill
Skrill is a popular alternative to PayPal and Payoneer because of its favorable currency conversion rates. It is a popular online money transfer service that is quick and secure. The software, which was launched in 2001, lets you make online payments to famous websites and transfer money anywhere in the world.
Interestingly, it was designed with cryptocurrencies like Bitcoin, Ether, and Litecoin in mind. It is also set up for gambling and other online activities that need money to play.
Pros:
Simple signup process
Strong security
Low fee
Amazing for money-based games
Cons:
Because their fraud prevention tool is robust, sometimes your account can be frozen
The customer service is not great
4. Square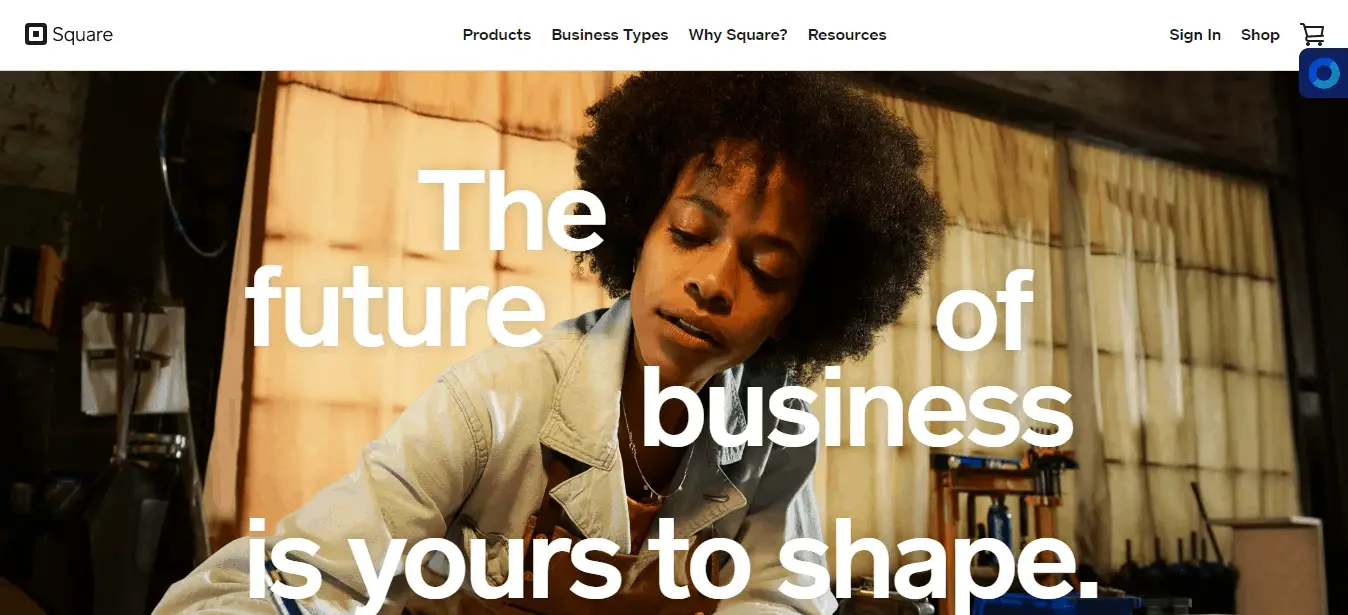 Square is an excellent deal for small companies. It was founded in 2009 and is one of the most affordable payment processing systems, with no authorization fees, business card fees, or refund costs. They now only provide payment processing services in five countries: the United States, Canada, the United Kingdom, Australia, and Japan.
In addition to PayPal, this option offers invoicing, recurring payments, real-time inventory management, and payroll capabilities. Moreover, Square Checkout connects with your online business and allows you to take payments using a simple checkout procedure.
Pros:
Square is an all-inclusive payment system
No monthly fees
It includes a free domain and an online store
There are more add-on services available for expanding enterprises
Cons:
Square accounts might be unreliable because it is a third-party payment aggregator
Square is only accessible as a payment gateway in the United States, the United Kingdom, Canada, Australia, and Japan
5. Amazon Pay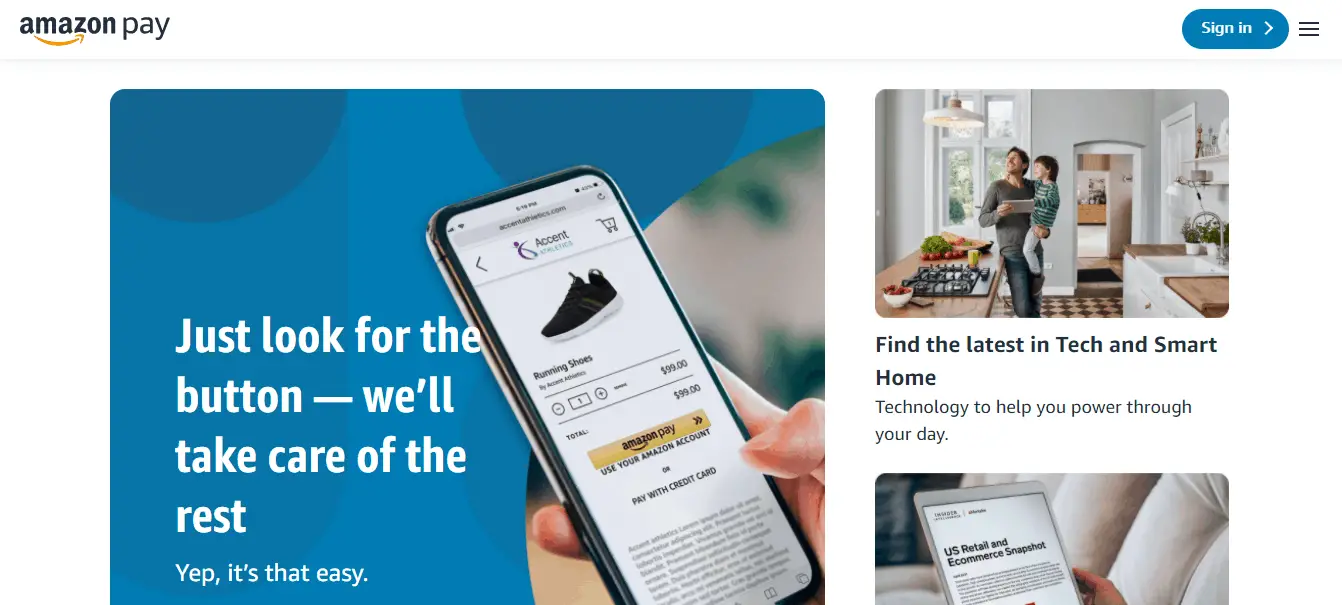 Amazon customers can log in to their accounts, enter their stored payment information, and check out using the same interface they are already familiar with and trust. This helps speed up the payment process and decrease friction, which will likely increase your conversion rate.
Furthermore, Amazon Pay is available on all devices, allowing you and your customers to manage payments whenever and wherever convenient.
Pros:
In comparison to other rivals, the security is highly sophisticated
Transaction costs are the same as with PayPal
If you already have an Amazon account, the UI and signup procedure are simple
Cons:
Integrating your online business may need some programming skills
There are certain unforeseen expenses, such as domestic and cross-border processing fees
Conclusion
You don't have to accept PayPal as your sole online payment method anymore. There are several possibilities for competing with PayPal.
The following are the significant aspects of each online payment system to consider: simplicity of use, costs, fraud prevention, and where and how the system may be utilized.