The stunning visual performance of a YouTube channel is not only pleasing to the eye but attracts the attention of new viewers and your potential future fans. So, the look of your channel is the first thing your potential subscriber will notice, and there is no need to say anything about the importance of the first impression.
Given the above, it is therefore essential that you pay particular attention when creating a banner for your profile. At first, if you have not encountered this before, it may seem to you that creating a banner for YouTube is some complex science that requires extraordinary effort and knowledge. Still, because of all the tools available today for creating banners, it is not hard to create them.
What Is a Youtube Banner and Why It Is Important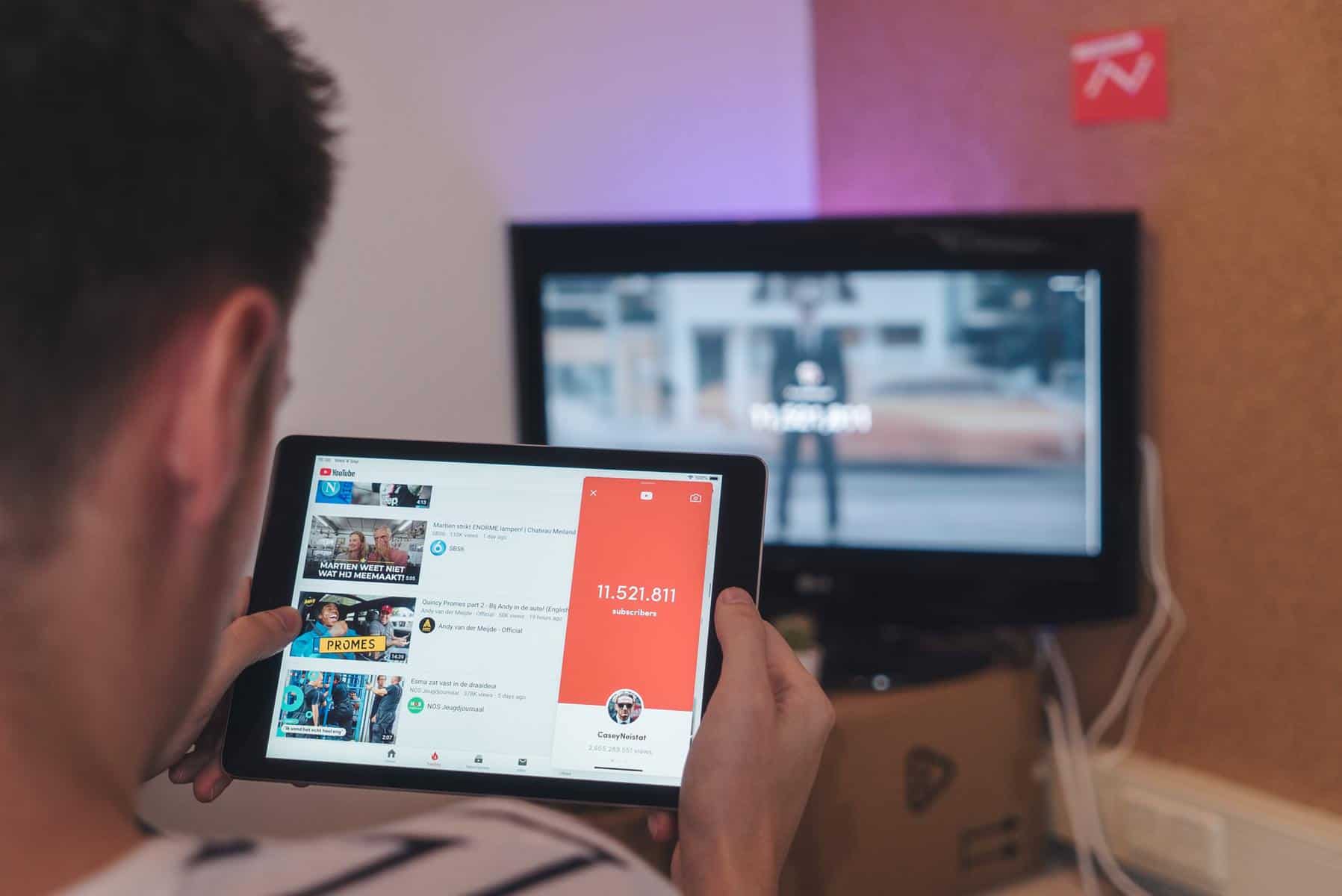 Imagine that your YouTube channel is a book, and the banner is the cover of that book. It is a large banner at the top of your channel's page and is considered an essential factor in determining how the audience perceives your YouTube channel compared to a book.
So, if the book's cover contains an enticing design, you will make people open the book and look at what is inside. Moreover, if you put effort into creating a top-notch banner, your audience will not be able to resist not visiting your channel and watching your content.
Below is a list of tools you can use to create top-notch banners.
1. Canva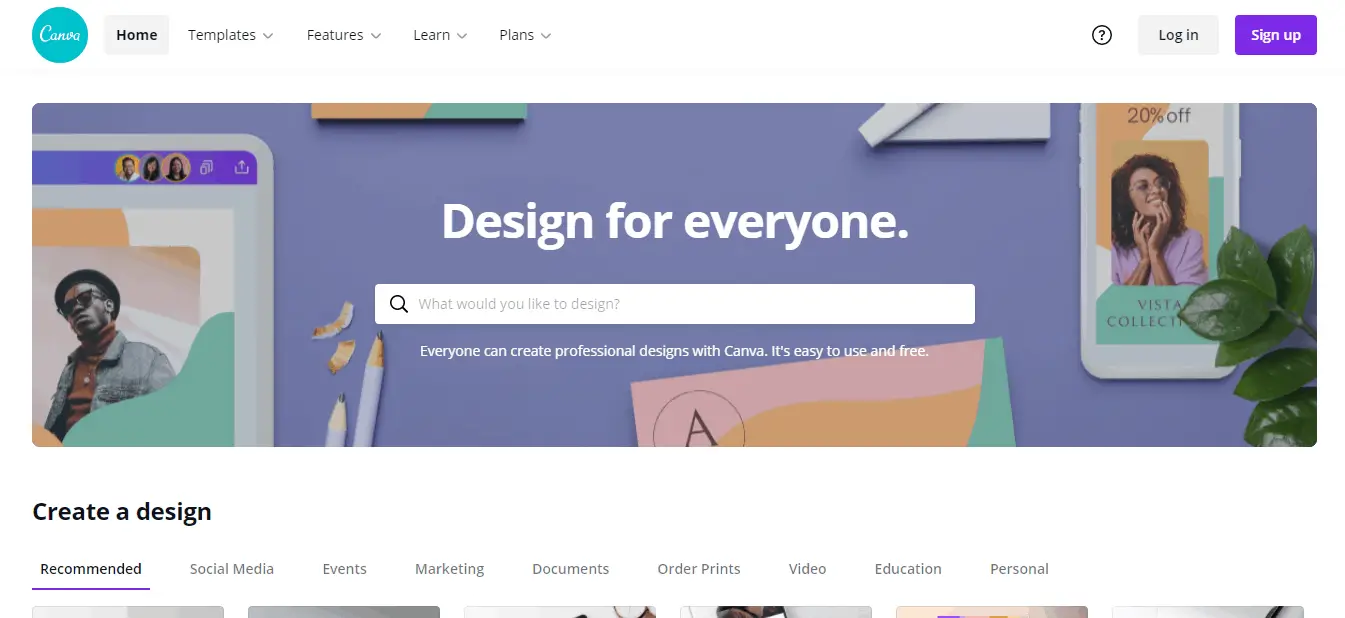 Canva is a very famous and popular tool that offers its users the opportunity to create beautiful designs and visuals in just a few minutes. Also, there is an option to create banners for a YouTube channel, and this tool abounds in different libraries with fonts, photos, or simply ready-made solutions if you do not strive for uniqueness.
As for using this platform, you should register if you are not already and choose a design category, in this case, a YouTube banner.
After accessing the workspace and exploring everything that this tool offers, let your imagination run wild and express your creativity. In any way you want to present yourself, Canva will indeed allow you not to go unnoticed.
2. Crello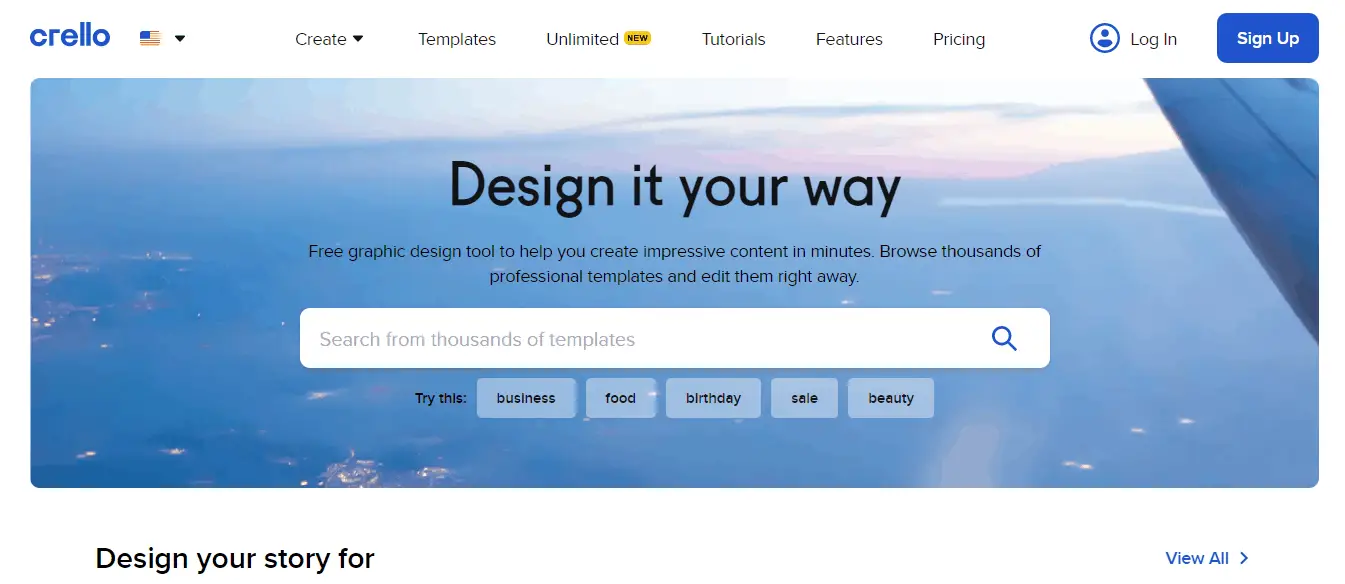 Crello is a simple tool for creating visual materials and is very suitable for making beautiful posts and designs on social networks, including YouTube banners. It is a straightforward tool that even an inexperienced user will quickly master its editor and create anything they need.
Furthermore, there are many ideas that this inspiring platform offers you to make the best possible visual design. In addition, the platform features many libraries with different figures, fonts, images, and everything necessary for the design.
You also need to go through the registration process here, and very soon, your YouTube banner can be ready to be displayed on your profile.
3. PicMonkey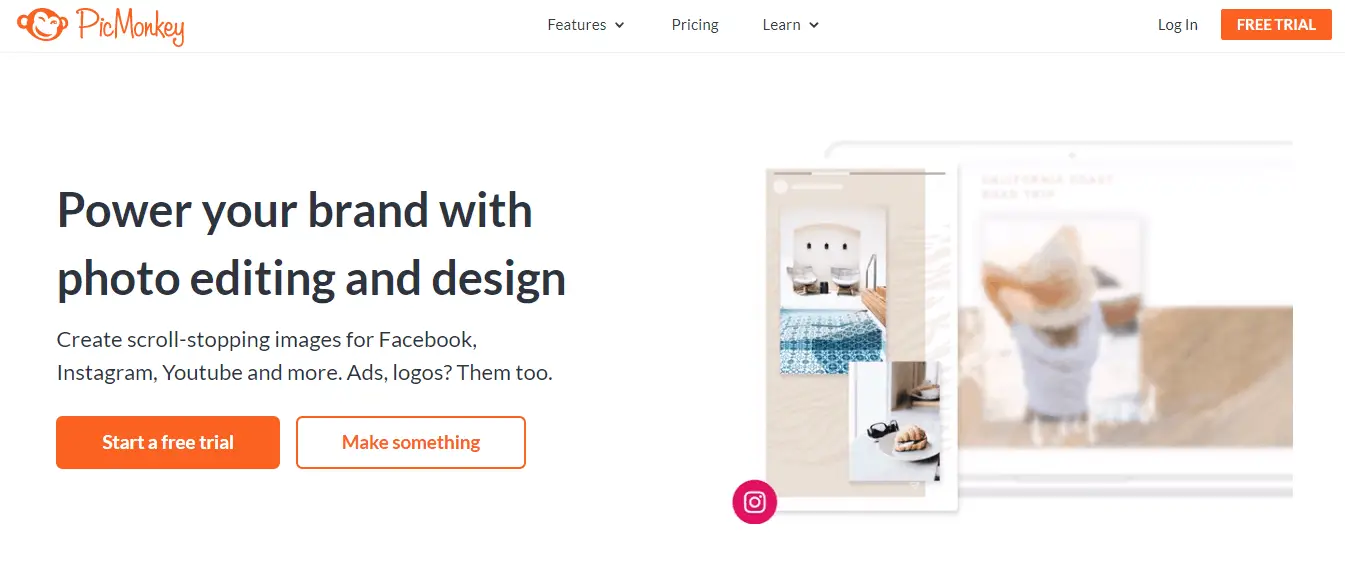 This tool will help you create a fantastic banner for YouTube. PicMonkey offers you many templates and libraries that include many fonts, textures, and graphics in general. Also, you can edit any template or start from scratch and easily create a unique banner.
Namely, after you have completed the design, you can use this tool to export your finished design directly to your YouTube profile. There is also a background removal feature that you probably use to create such popular thumbnails for YouTube.
4. Vecteezy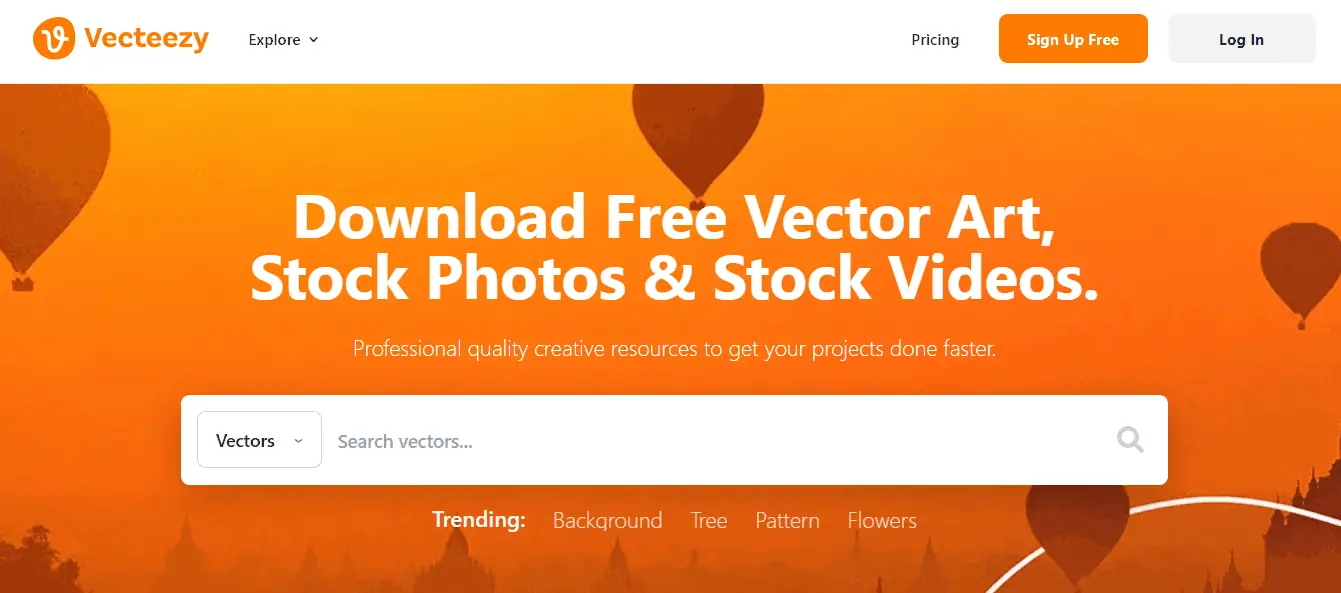 Vecteezy is another powerful banner creation tool that you can access directly in the browser. It is effortless to use and is suitable for beginners.
This tool also offers many libraries with a vast selection of different shapes needed to create a creative design and fonts for the text part of the design.
5. Vectr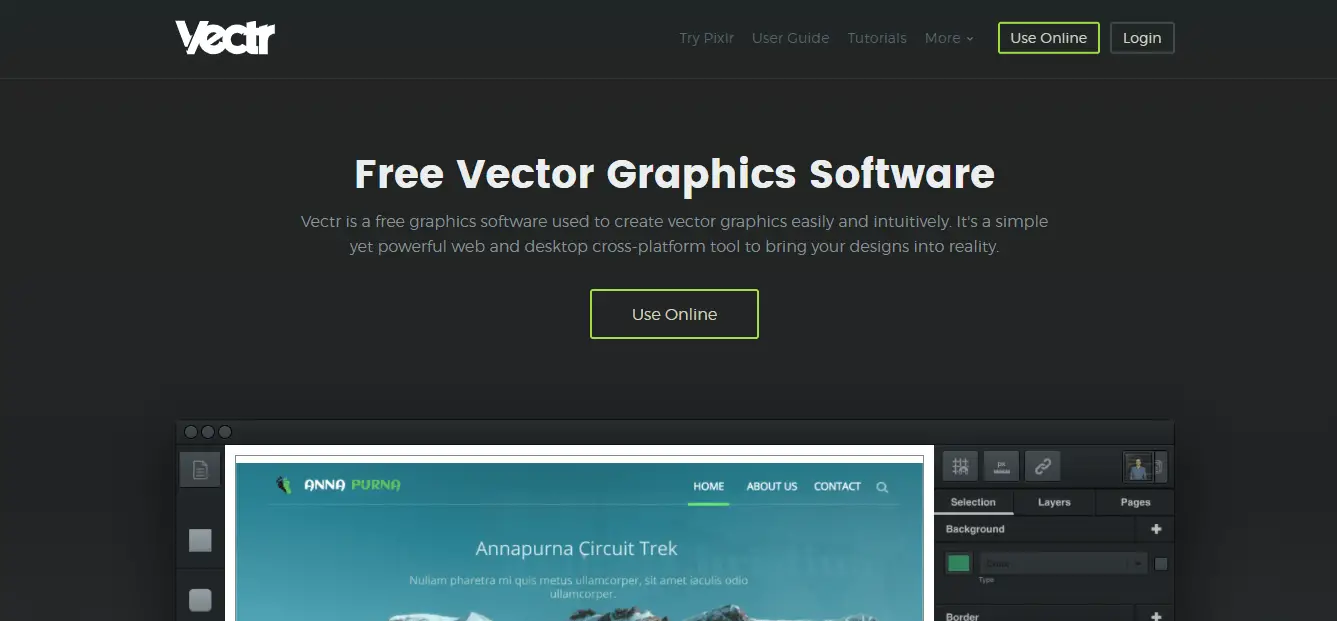 You can use this graphics software to easily and quickly create vector graphics and make designs. Vectr, just like the previously described tool, is part of the browser and is very simple and free. It is also suitable for beginners and those who do not want to put much effort but create an impressive design.
So, Vectr has all the tools needed for basic vector editing, including libraries rich in shapes, fonts, and the like.
What is more, you can save everything you did. Each created image has a specific URL that you can share with others. Also, you can keep everything you do in this program by saving it as some of the popular file formats, including PNG, JPG, or SVG.
6. BeFunky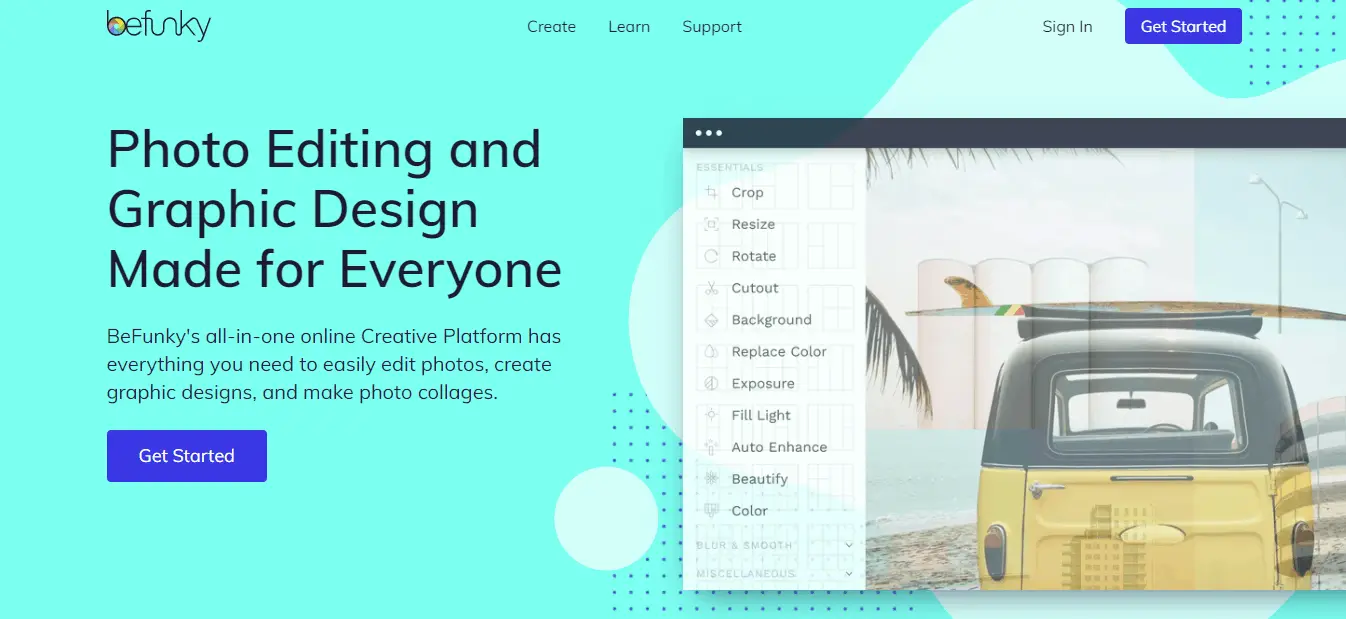 BeFunky is a creative platform that offers you everything you need to create a good design. It is effortless to use and to make banners without excessive effort.
The interface of this platform offers three options: Photo Editor, Collage Maker, and Graphic Designer. Furthermore, there are massive libraries with excellent content within this platform that you can use when creating your banner, and yours is just to let your imagination run wild.
Conclusion
To get the best out of your social media presence, you need to invest time in creating a beautiful banner that will reveal your creative side and attract people to peek at your profile.
If you are not a professional graphic designer and need to create visual content for social networks, these tools will surely make your job a lot easier.