Many businesses these days use Asana or similar platforms to streamline their workday and make collaboration easier. But much like any other tool, Asana can't have everything and won't be perfect 100% of the time.
Fortunately, a versatile platform as it is offers a lot of seamless integrations that could boost your team's productivity and overall performance. Today, we'll list some of the most useful ones for increasing team productivity.
Also, if you're worried you will lose yourself in all the different tools and platforms you have, fret no more, as this will immensely help you. WPMU DEV's all-in-one WordPress platform combines multiple tools and licenses into one – allowing you to save money and streamline your development workflow. Get 20% off any of their plans.
1. Zoho Integration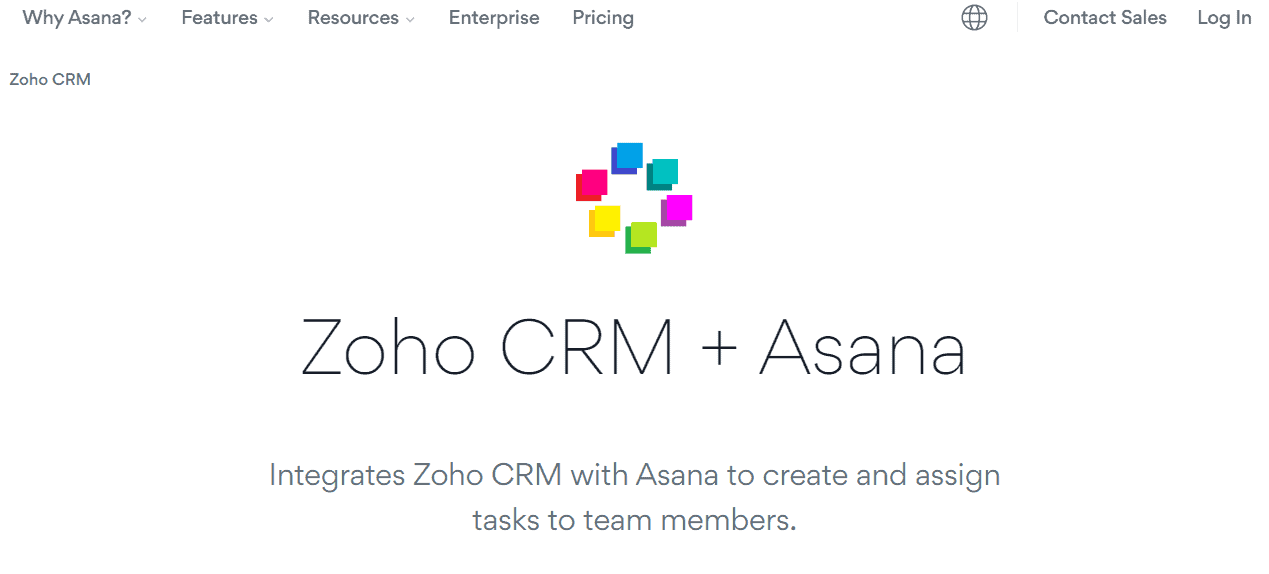 Zoho integration with Asana is the best fit for marketing and lead management integration. It comes at no additional fee and helps teams create and Asana tasks using Zoho. When it comes to turning leads into customers, acting quick is of the essence – you snooze, you lose.
Adding Zoho tasks to Asana can help your team act speedily and gain new customers through utilizing a speedy and efficient approach. So, if you're in the marketing business, or perhaps sales, this should be one of the top contenders. You can start the integration process by finding Zoho for Asana on Zoho.marketplace, which is pretty simple.
2. Google Calendar Integration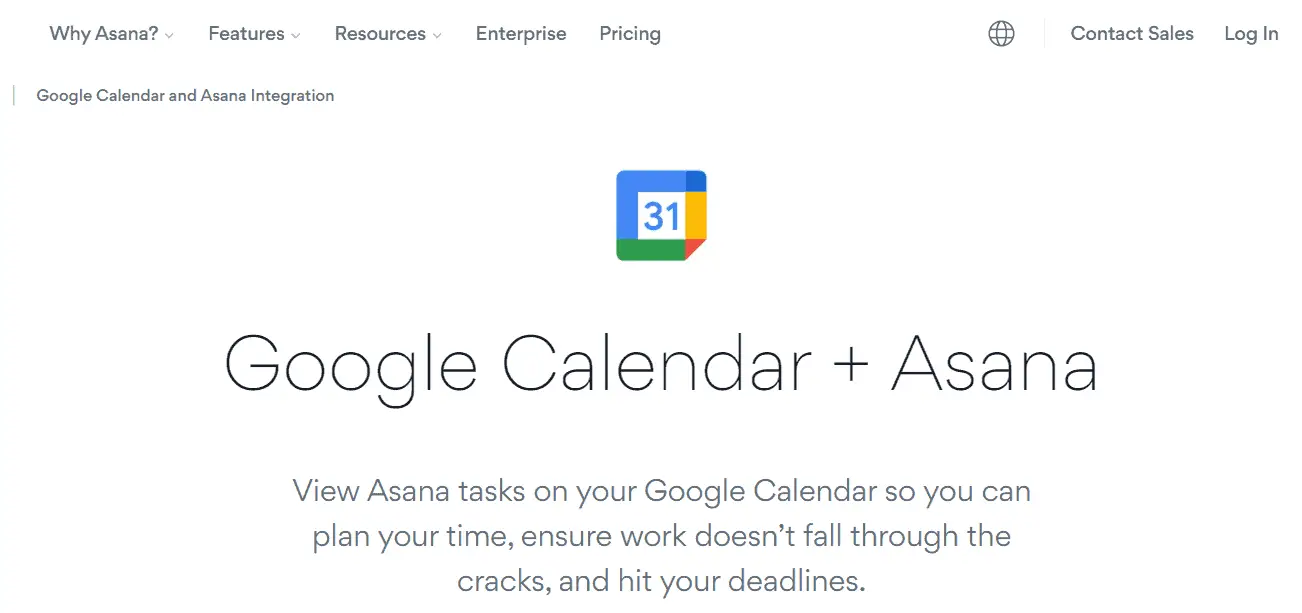 Project planning is one of the keys to running an efficient business. Many teams around the world already use Google Calendar to plan out their daily tasks and share them with everyone involved. It's an excellent option for small and medium-sized teams to integrate with Asana as it can genuinely aid in hitting every deadline.
By getting Google Calendar integration, your team member can now upload their agendas on Asana to better collaborate on long-term projects. It can also help you create project timelines and assess how much time each person will need to complete a specific task. It is, however, worth noting that this is one-way integration, aka any changes made in Google Calendar itself will not automatically appear on Asana.
3. Zapier Integration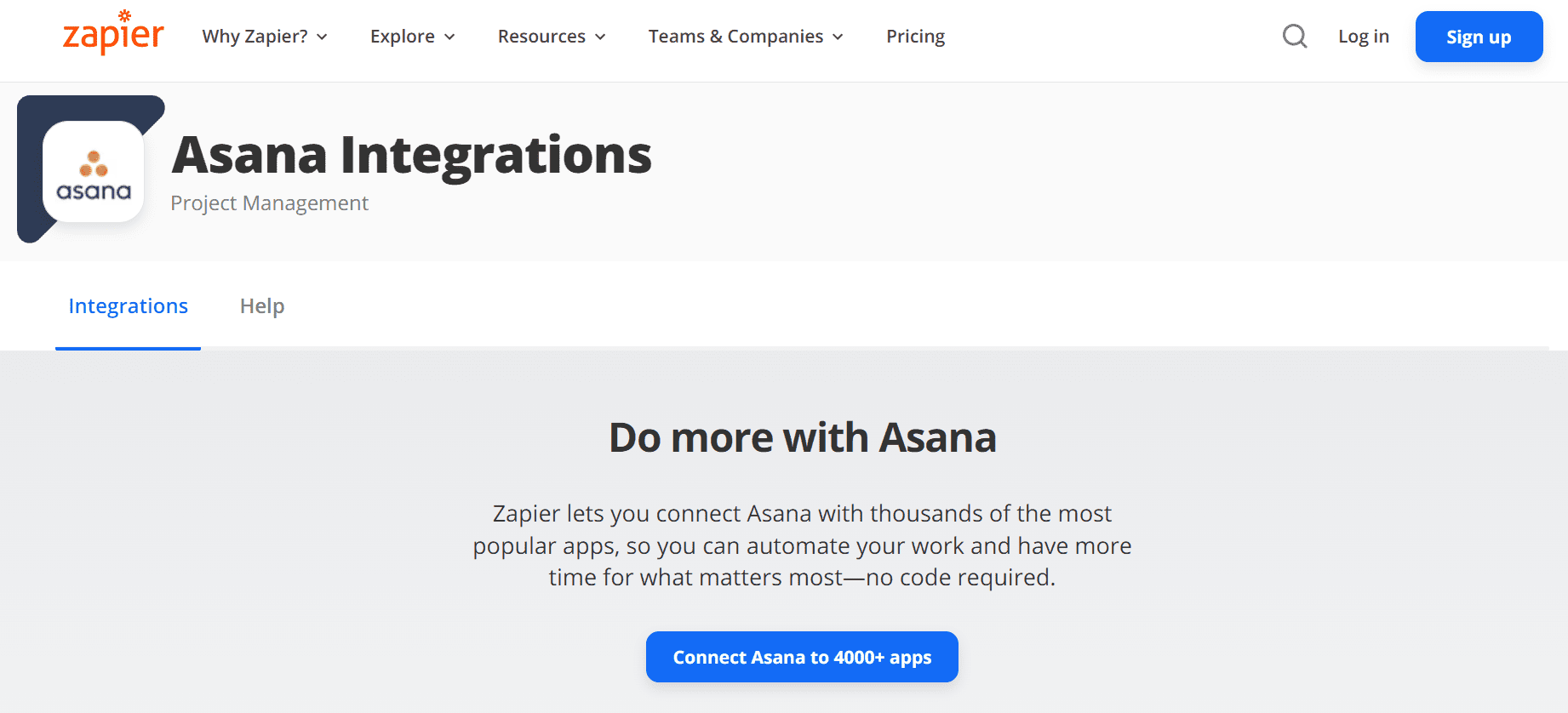 Zapier to Asana integration is more of a general thing than anything else we'll be recommending today. By integrating the two apps and having access to Zapier, you and your team will access over 3000 other apps. Zapier's primary purpose is to find integrations of all types, no matter the line of business you're in.
Some companies may have more niche integration needs, and by using Zapier, they can get them more efficiently than ever before. If you choose to connect to a tool already available to you, you'll circumvent the cost of custom integrations. It is also worth mentioning that the price of this integration may vary depending on the platform – some offer it as a free option while others do not.
4. GitHub Integration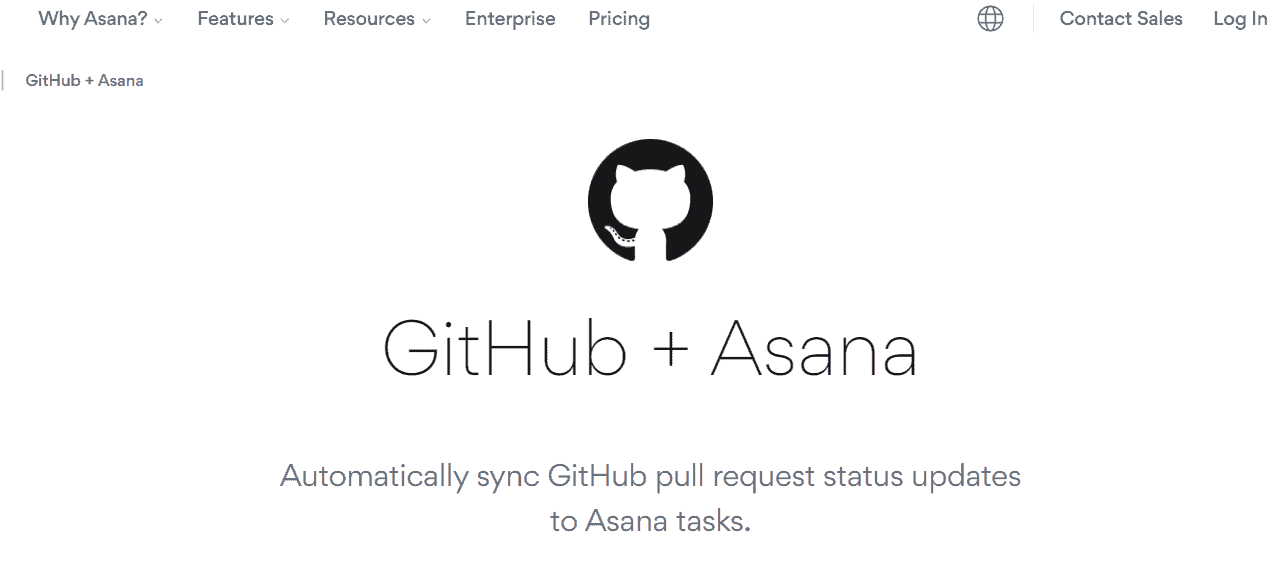 If you're leading a team of developers, you might want to look into GitHub integration. Connecting this two software help automate workflows, and the integration has to be done through a third-party app called Unio. It might not be a feature every business needs, but cross-functional teams will find it especially useful.
Your team can easily collaborate by accessing information from both platforms and thus complete their work more efficiently and faster. Integration with GitHub is not free, and costs may vary depending on the company's size. Prices usually start around $10 per month for smaller organizations. Unito does, however, offer a 14-day free trial so you can try it before you buy.
5. WhatsApp Integration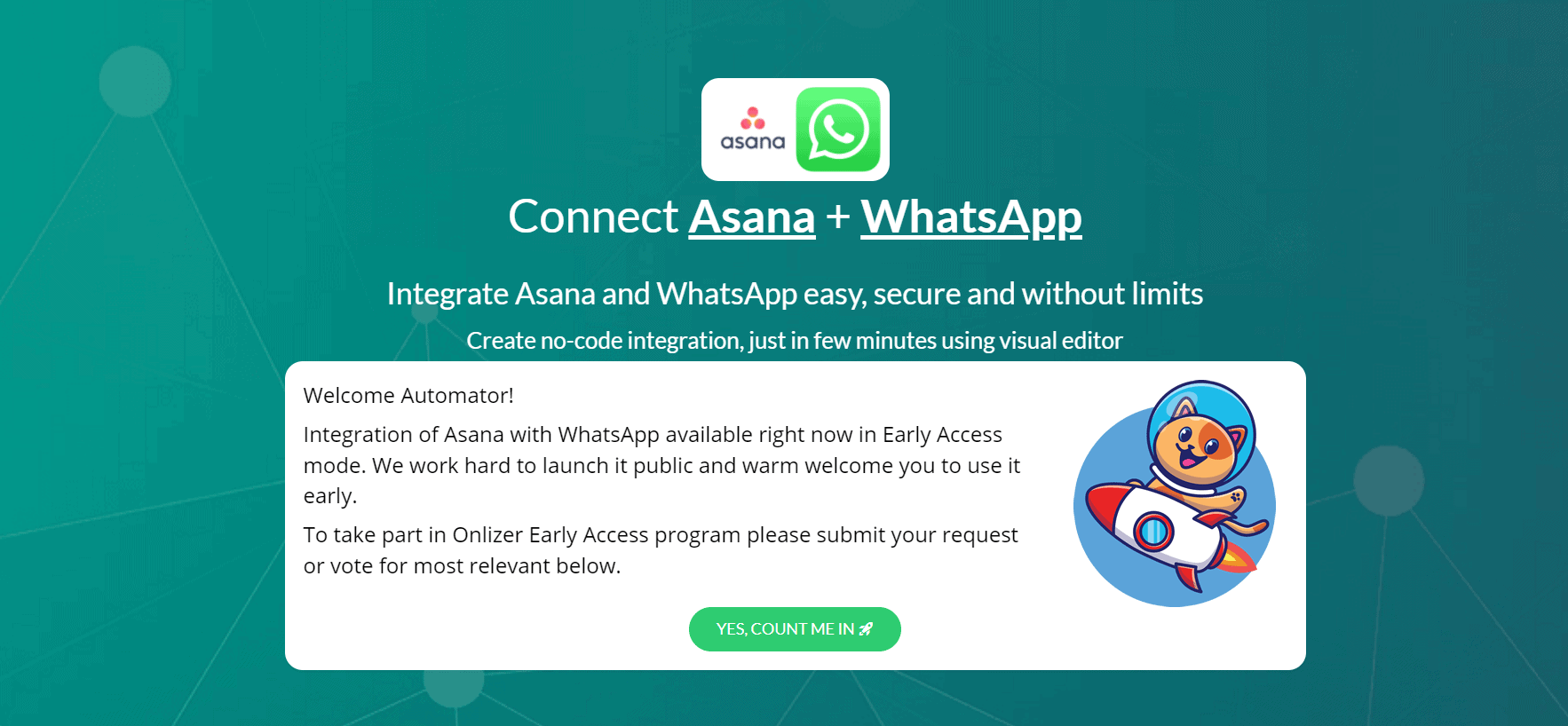 WhatsApp integration can aid you in creating the most efficient customer service team that ever existed. Even if you're a team of developers with chat support, by utilizing this integration, you can easily track bug reports and fix them as fast as possible, as the information will be synced to your Asana board.
Connect the two, and the road from receiving a bug report to fixing it will never be shorter. Like our previous recommendation, this integration has to be done through a third party. Once again, the cost will depend on the size of the companies but plans usually start around $16 per month.
6. Zoom Integration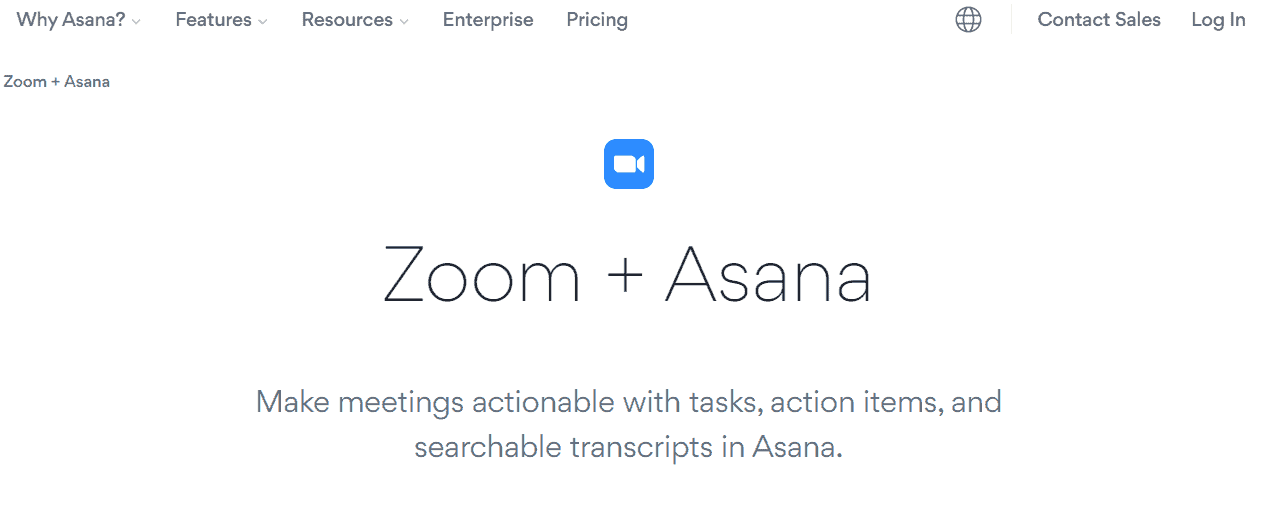 Even if your company wasn't using Zoom for meetings before last year, it probably is now. Zoom integration helps you communicate better and productivity by allowing users to create meeting links straight on Asana. In addition, it will enable you to pull transcripts and record them to the main Asana dashboard.
That way, you can stay on top of all of your meetings and information. This integration comes at no additional cost. However, if you're looking to do a full-scale meeting on Zoom longer than 45 minutes, you'll have to look into Zoom's paid plans.
7. MailChimp Integration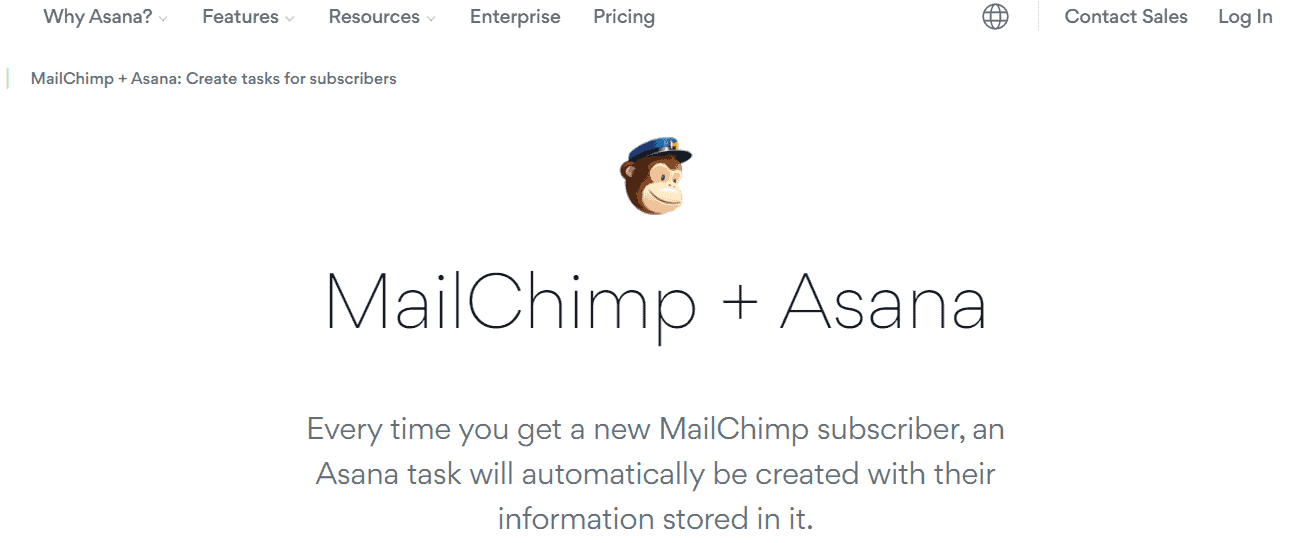 MailChimp is an email marketing giant, and if your team is using it already, what better way to streamline the entire workday than to connect the dots. By integrating Mailchimp with Asana, you can automatically create Asana tasks based on your subscriber list.
This integration goes through Zapier, and it is a paid-for service. Prices start at 19.99$ per month. However, if you're investing in email marketing already, making it efficient and fast is also a worthy investment.
Final Thoughts
Integrating various tools and platforms help your team work better and more efficiently. Most notably of all, it betters communication and thus, makes everyone's job at least a tad easier. To make the workflow truly streamlined, you'll have to assess the needs of your team and bring as much information to one central hub as you can.