You probably spent hours, maybe even days, creating your perfect website. That website will intrigue people to stay on it and come back for more content. But without a backup, it is practically destined for failure.
Suddenly, your files are corrupted or deleted, and you have unnecessary problems. Problems that could have been avoided if you had an antivirus.
The same goes for a website; if something happens, all the files get compromised or even deleted, and you can't do much about it. You can only start from scratch.
One way of preventing this is by having a backup plugin that will store your site and its files in a safe place.
For that reason, below, we have listed the top 5 backup plugins for WordPress that you should consider giving a try.
1. BackupGuard WordPress Plugin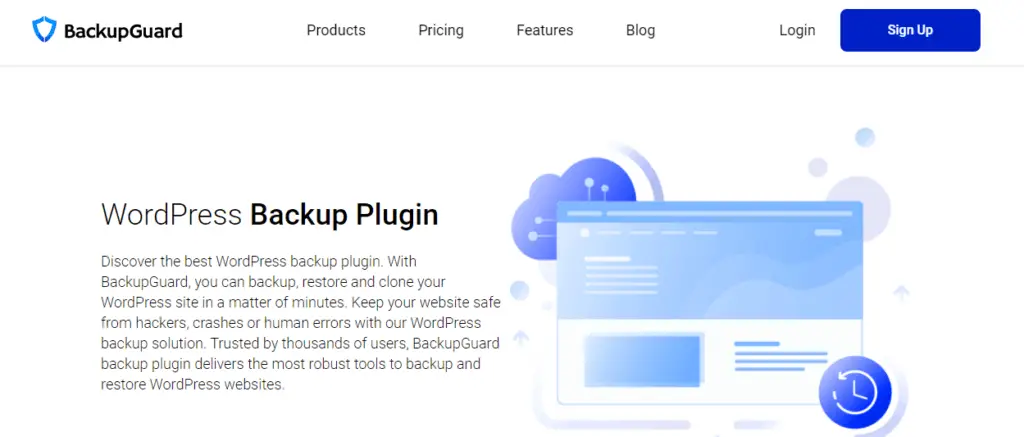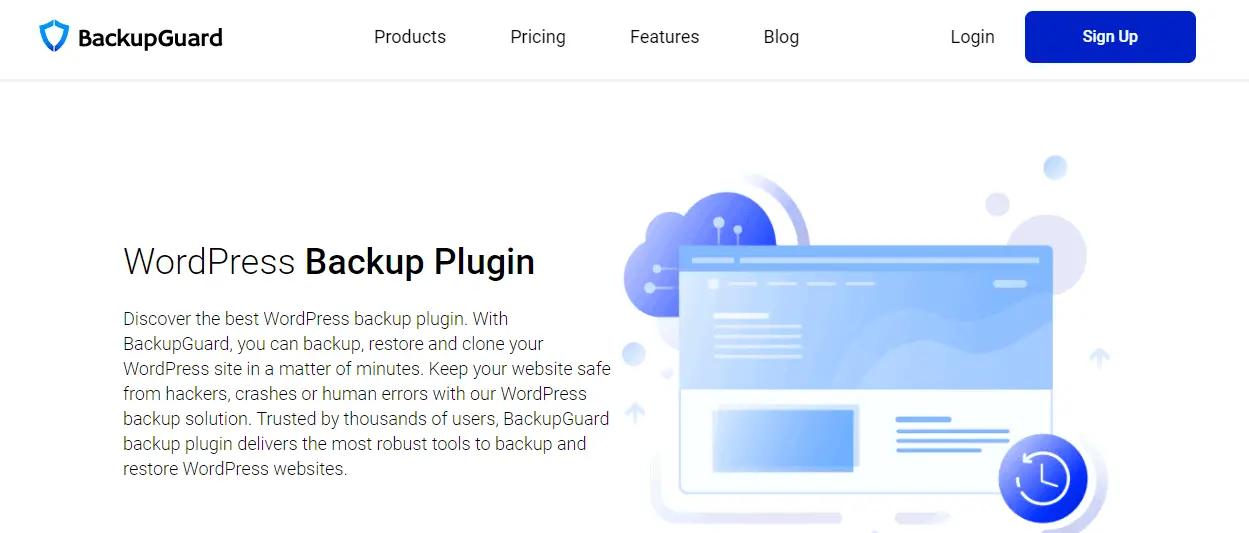 First, with a gold medal around its neck comes BackupGuard WordPress Plugin. It is a complete backup solution that lets you back up, but also restore your website to a previous point that you choose.
When you get this plugin, you can relax and enjoy doing business as usual without worrying about backups.
Using this handsome devil is a pretty simple process. After installing the plugin, you just click on the BackupGuard WordPress Plugin tab on the left side of the WordPress dashboard, login, and that's it!
Backing up, migrating, and restoring can all be done from the main screen.
This plugin also supports 3 different types of backups: full, partial, and custom backup.
You can use the plugin's cloud function to store your backups off-site for better safety. You can store them on Google Drive, Dropbox, and other platforms.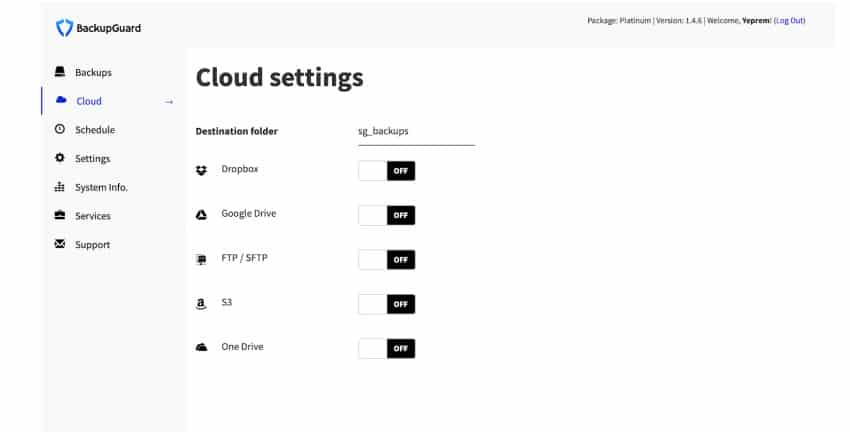 What if you are forgetful about backing up? What happens then? Well, thanks to this hero, you can simply automate the process. Just schedule your backups for when it best suits you.
We call this plugin a hero for a few reasons.
The first one is that it comes with a security plugin. So not only will you have your site backed up, but you will also have a powerful firewall protecting it. This firewall will protect your site against malicious URI requests, spam referrers, bad bots, and other attacks.
The second reason is that this plugin constantly scans your website for malware, backdoor viruses, and code injections, keeping it extra secure.
2. UpdraftPlus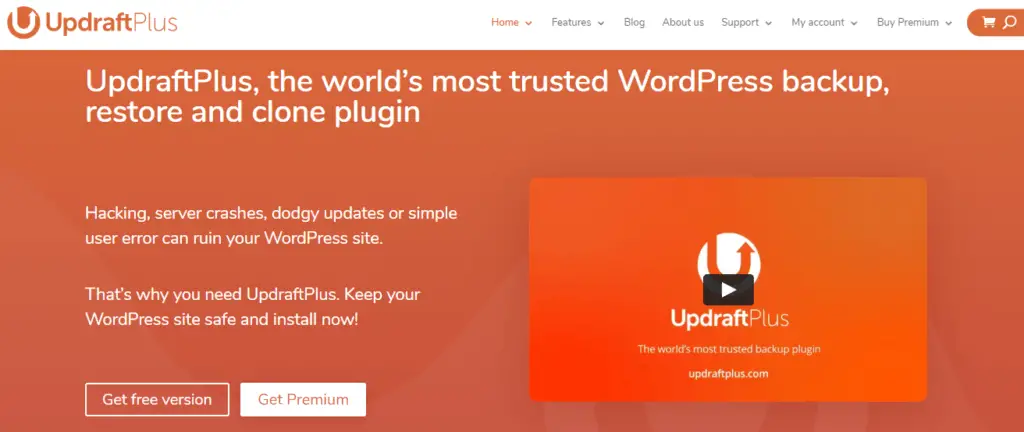 The next spot on our lists goes to UpdraftPlus, a plugin that is already protecting 3 million sites.
Using this plugin, you can back up and restore your site with just one click, thanks to its easy-to-use interface. Plus, scheduling backups is also one click away.
You can schedule a backup every 4, 8, or 12 hours, as well as daily, weekly, or monthly.
This plugin has a free and a premium version, with the premium version giving you much more in terms of features.
And in case you are wondering, yes, you can do manual backups and backup scheduling using the free version.
3. BackupBuddy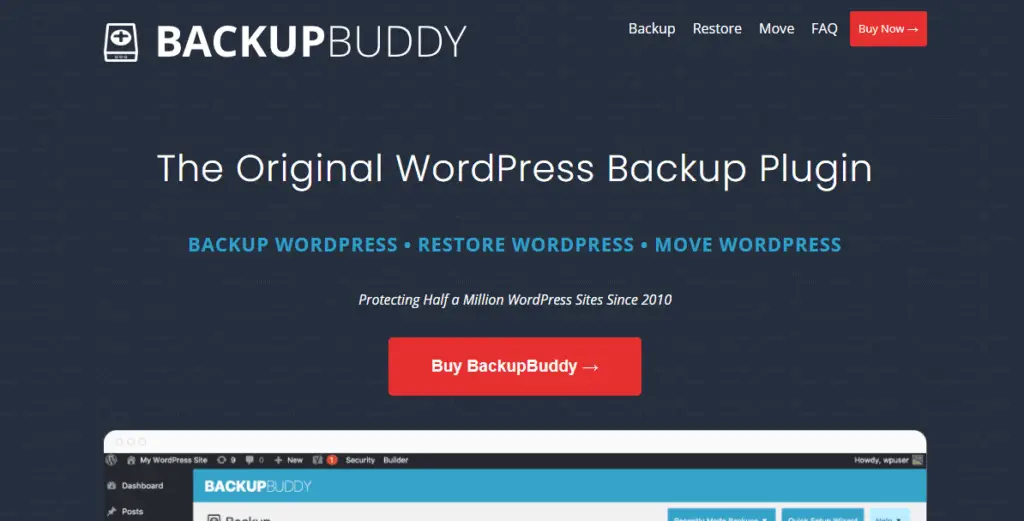 The third spot on our list goes to BackupBuddy, a plugin that has been in this business since 2010. And just like the rest of the plugins mentioned, this one also offers scheduled backups, website restoring, and a simple interface.
The great thing about this plugin is that it lets you download your backup in a ZIP file. It also gives you the option to store the files offline, just to be extra safe.
Lastly, it's good to mention that when the plugin finishes backing up, it sends you an email, so you know everything went smoothly.
4. BackWPup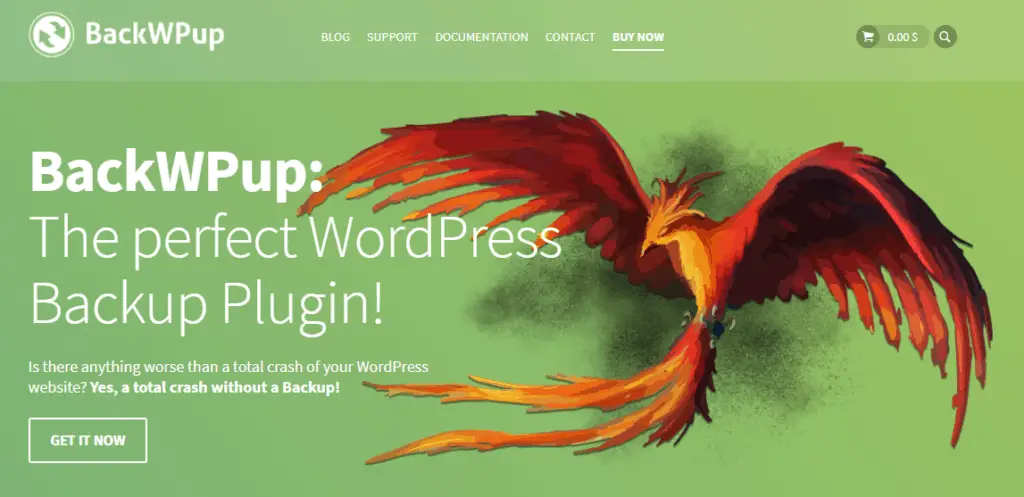 The BackWPup plugin has garnered 600.000+ installs over the years. So to put it simply, it is a staple for a lot of websites already.
The plugin is very simple to use, and its free version offers essential features. But of course, its PRO version gives a lot more.
As expected, it has a variety of backup options available and allows you to store your backups on Google Drive or OneDrive (using the PRO version).
There are 5 different plans for the PRO version, depending on what you need. But one thing is for sure; you will get 365 premium support with every single plan.
5. Total Upkeep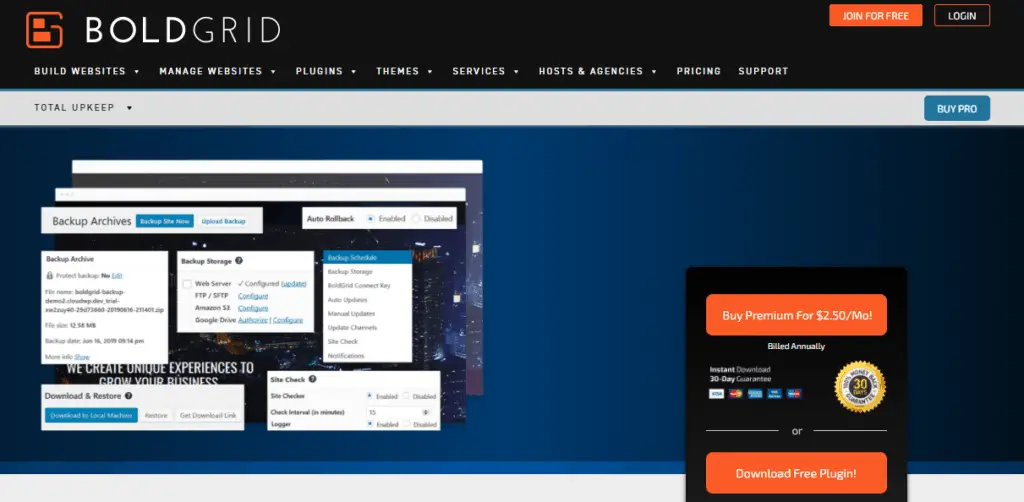 Last on this list, we have Total Upkeep, a powerful and secure plugin that will help protect your website in case of a crash.
This plugin has an easy option for creating a backup of your website and an even easier option for restoring it after it crashes.
The plugin also enables you to move your website in case you decide to switch hosting servers.
When using the plugin, automated backups are available, as well as manual ones created with just one click.
Also, it is important to say that this tool comes with an automated fault protection feature. Meaning that it creates a backup automatically before any updates happen. And if an update fails, this feature restores the website using the last backup.
Conclusion
Your site crashing is bad, but having it crash without a backup stored away is a horror movie. That is why having the right tool for these scenarios is a lifesaver.
Our recommendation is for sure BackupGuard WordPress Plugin. It will keep your files safe and your website protected from bad bots and backdoor viruses.
You purchase it for a small amount of money on AppSumo. It has 2 premium plans to choose from, Gold and Platinum, both of which are currently discounted. So run and get it while you can!