Data loss is an unsuitable part of the digital world and will affect many computer users sooner or later.
Fortunately, even if you have not backed up your deleted files, data recovery software for pc can help you recover deleted files. This is a list of the best data recovery software for Windows.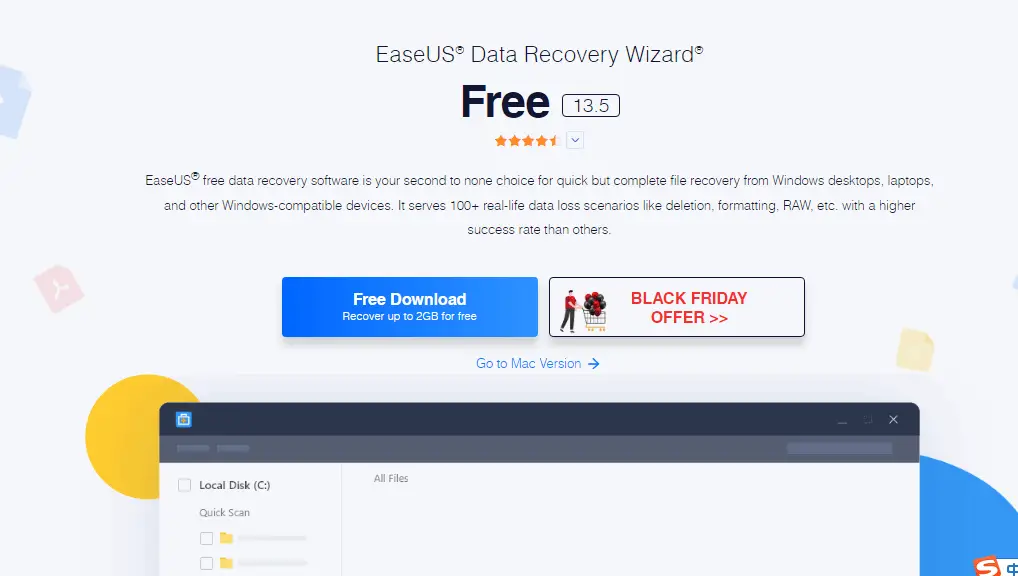 How Does Data Recovery Work?
Every time a file is deleted, it will be moved to the recycle bin. Even if a file is deleted from the recycle bin, it will not be deleted. The path of the deleted file will be deleted from the file system, making access more difficult. The space allocated for this file is marked for use in another file as needed. However, the binary file is still available on your computer. The file can be used until another file overwrites it.
Some files may remain on the hard drive for several years.
If another file partially overwrites the deleted file, the data recovery software will not recover the file and provide usable data. The best data recovery software needs to support all storage media and file structures, so you can recover files from all types of storage media.
EaseUS Data Recovery for Windows
EaseUS can be one of the best hard drive free data recovery software in the information technology industry. The application is developed by EaseUS and is customized to scan external and internal storage devices, from local hard drives to portable USB drives and SD cards.
This feature-rich data recovery tool uses advanced scanning algorithms to allow users to perform multiple types of scans.
A quick scan will search for deleted files and usually restore them precisely as they were before deletion. A thorough scan can reconstruct the lost files from the remaining fragments on the storage media if you need more powerful recovery features. After restoring from the deep scan, you may need to rename the file.
EaseUS has an intuitive interface, and only users with general computer knowledge can quickly recover lost files. Its flexibility also attracts the most experienced computer users.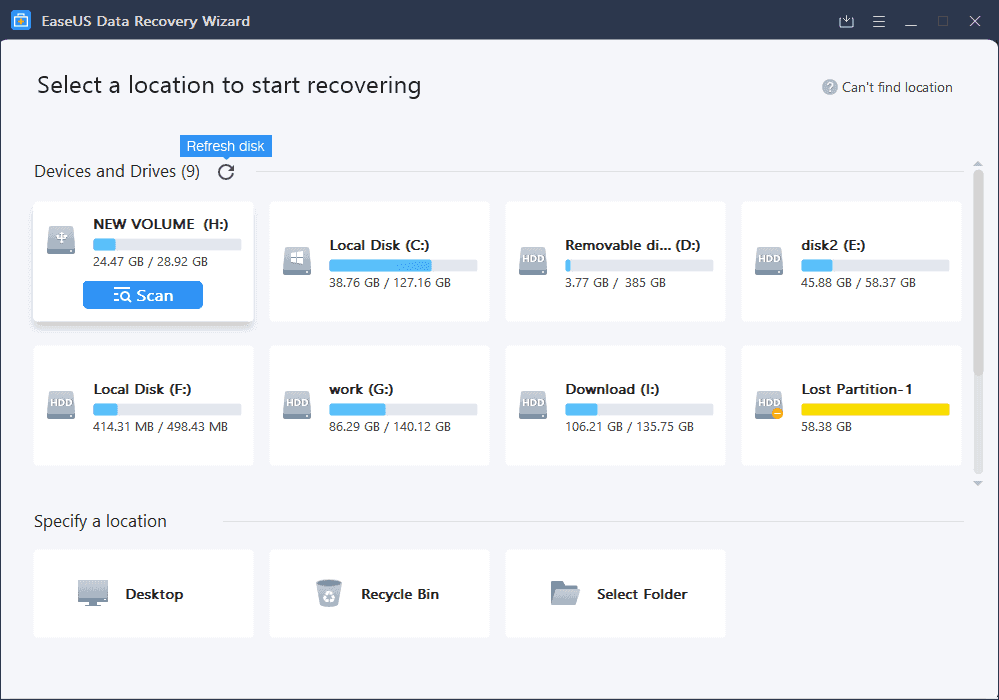 This tool provides a free additional data protection tool that can help you quickly restore recently deleted files. The Recovery Vault function allows you to specify folders and files to enhance protection. You can also create byte-level backups of drives, which can be used to restore failed storage devices.
Features:
It can recover all file formats.
It provides full support for HFS+, FAT, NTFS, and EXT4.
It can recover any undamaged storage device.
It supports all file systems.
It can recover documents, music, videos, archives, or photos.
System Requirements: 
Windows XP and 16 MB of disk space.
Price:
For Mac and Windows OS, EaseUS presents three plans based on price.
EaseUS for Windows allows retrieving 500 megabytes for free.
Pros:
Streamlined file recovery
Free 500 megabyte file recovery with the experimental version
Modern scanning algorithms that can recover hard-to-find files
Intuitive and user-friendly interface
Support for virtually all disk-based storage devices
Free data protection tools
Cons:
Lack of phone technical support