Besides the real content story, it is essential how the content is presented. Every designer and content creator wants to make a recognizable and unique style for their content and website. Many quality fonts are already designed and available online for free, but sometimes any of these would not satisfy your needs and match your imagination.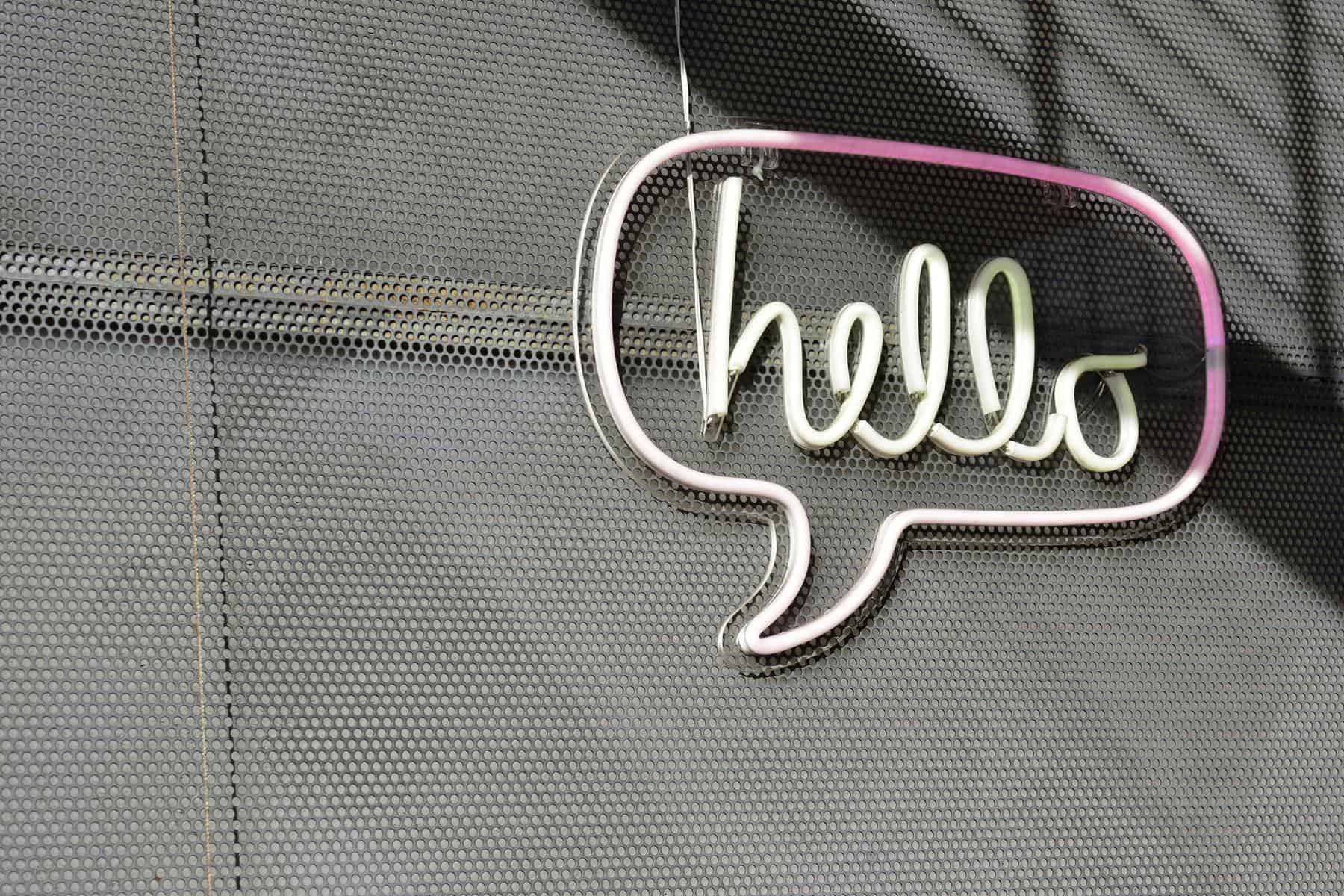 Therefore, you need to use something new which will make your design outstanding and unique. There are many available tools used for creating new custom fonts. Moreover, font editors are programs developed for creating new or editing existing fonts by drawing the outlines of characters, deciding about the sizes or thickness of the lines.
In addition, a font editor does the background work by converting users' drawings into mathematical expressions and creating new fonts. Therefore, there are many available options for different types of users and needs, and we will mention some of the best programs at the moment.
1. FontLab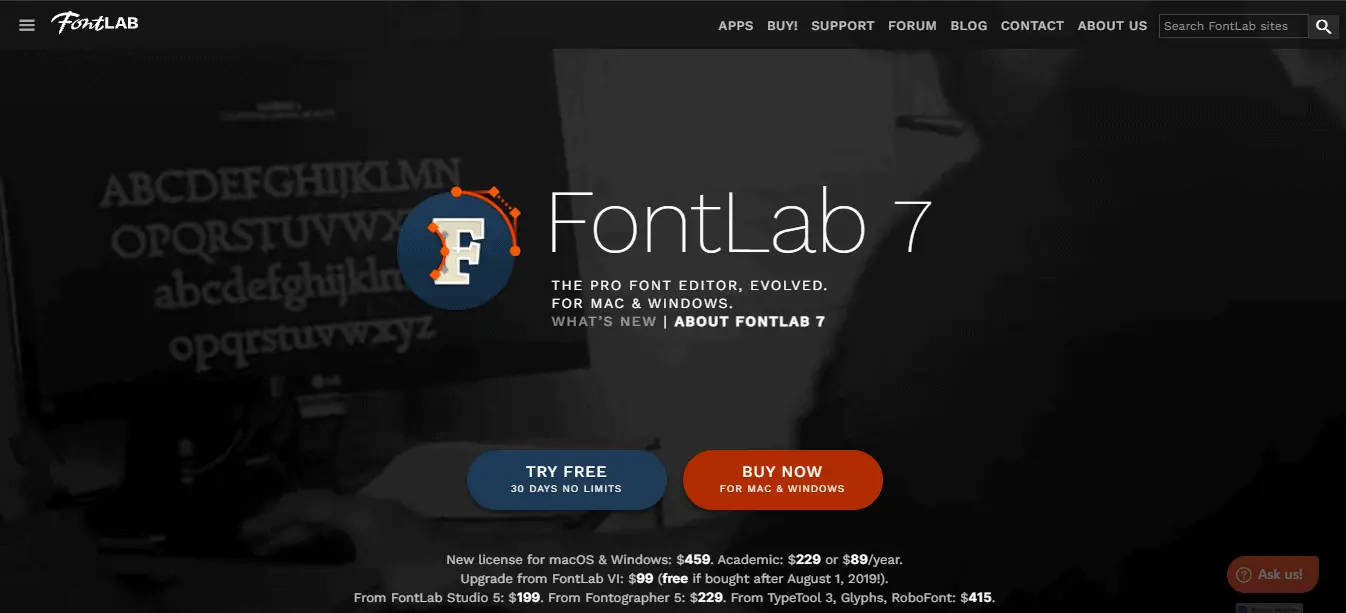 FontLab is one of the most popular tools used by major companies such as Adobe, Microsoft, Monotype; and independently mainly by the professional designers who want to make a unique font for different projects or establish a unique and recognizable style of work. It is available on MAC and Windows systems with support to all-important outline font formats.
FontLab allows import and export fonts, managing and editing existing fonts, and maneuvering across many platforms. The user interface is adjustable for making a new custom style from scratch. It already supports over 65 000 glyphs.
However, the biggest drawback of this font editor is its high price. The latest version is $410 for a lifetime license, but they offer a 30-day free trial, an excellent start to test the features, and get familiar with the product's functionality.
2. Fontographer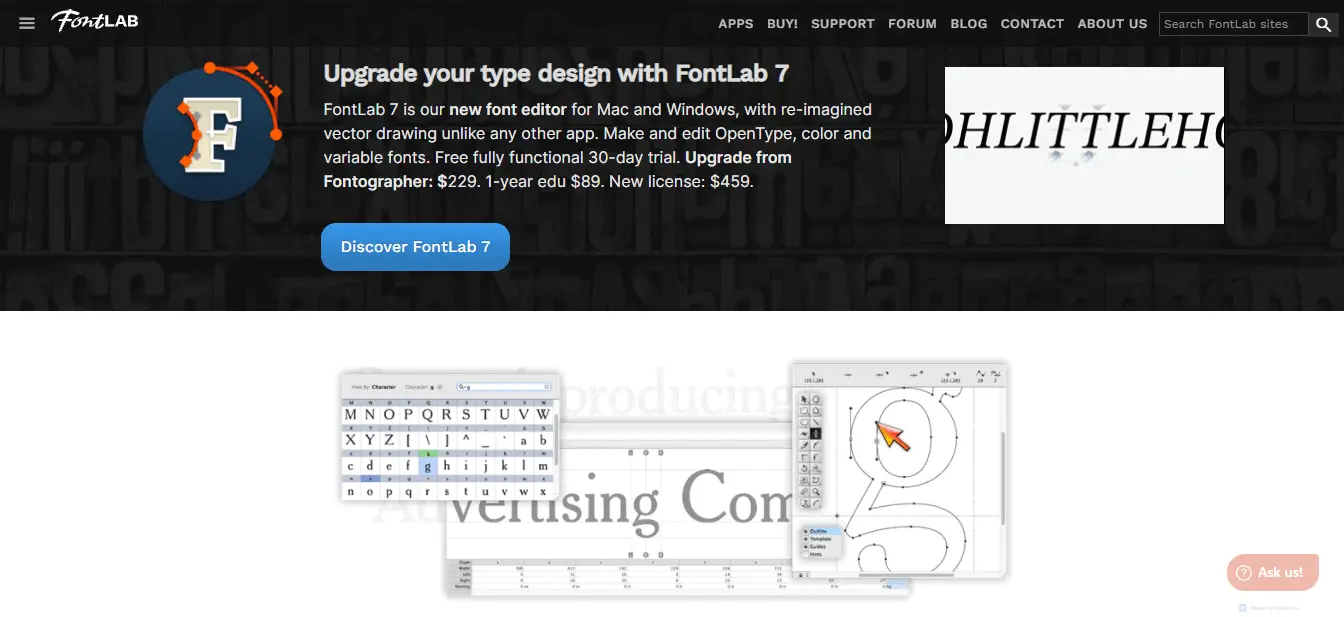 Fontographer is another professional program for creating fonts. It comes from the same family as FontLab Studio, purposely developed for advanced designers with a smaller budget. It has similar features as FontLab Studio, and it is perfect for smaller projects.
Furthermore, its user interface is intuitive and straightforward to use with an option of process automation. As the previous editor, Fontographer is also available on both MAC and Windows and supports a wide range of font standards.
This editor is flexible and allows the import and export of fonts, creating new typefaces, and customizing existing fonts. Also, it supports around 35 000 glyphs. One of the critical features is easily spacing and kerning of created or used glyphs, and the spacing and kerning can be set automatically or manually.
Fontographer's process automation means that users should set just a few basic technical parameters and preferences, and the program does the calculation and optimization for the best results. It is a cheaper version than FontLab, with a lifetime license for $231. They offer a demo version, which is always an excellent option for testing and familiarizing the environment.
3. FontForge

FontForge is another trendy font editor. It is an open-source application available on three popular OSs: Mac, Windows, and Linux. It allows users to edit existing fonts from different font standards (PostScript, TrueType, OpenType) or convert the font into another format.
It also lets users create completely new fonts for their projects or for sharing them with other users. Since it is open-source, everyone can develop new features, and it is free to download.
4. FontStruct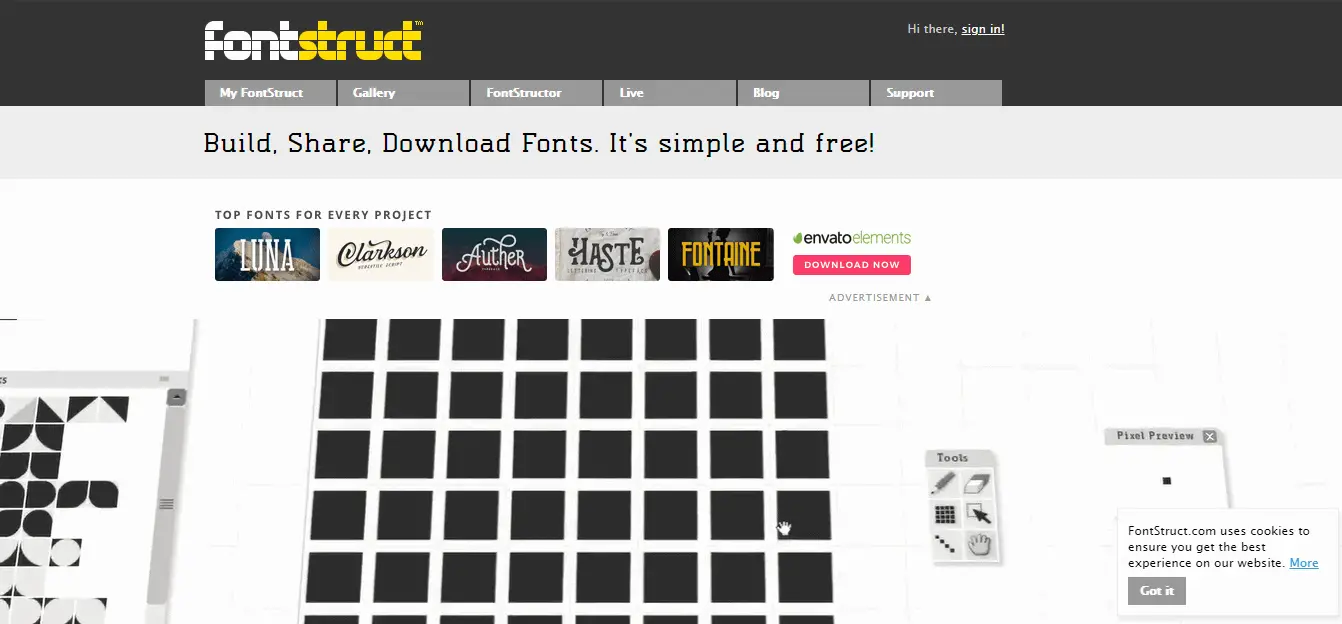 FontStruct is a straightforward tool for creating fonts quickly when you need them. It is a simple browser-based editor with an easily managed user interface. The user creates fonts by playing with different geometric shapes. Also, it supports the TrueType standard, meaning a created font is exported as a TrueType.
Moreover, every new font is stored in the FontStruct community and shared and downloaded across the platform. However, this editor does not have the option of editing existing fonts, but these simple features are still a good option for users who want to test their creativity and make a custom font fast and easy.
Conclusion
A different font is always a good option for projects to draw attention. It is a great advantage to have tools that can help you to express your creativity and create a unique font. The number of possibilities is vast, and the list of features is long.
Which tool would be selected depends on the project, budget, and the designer's creativity. For professionals with big projects, FontLab is the first option. But, for those with simple clients and a small budget, these online free tools with a short list of features and formats are also excellent options. Test them all for better insight before the final decision.