If you are a tutor of any kind, having classes on-site or remotely, or an owner of some business that deals with services, you know how much energy you must invest in the management and planning of your classes.
It is definitely not an easy task to schedule appointments, take payments, and do all other parts of your job. The problem occurs when you start paying more attention to the administration rather than focusing on your existing and new customers.
This is where StudioGrowth steps in and makes the management and administration of your business much easier.
How can such a tool help me
Imagine a situation where you have many administration issues, and your customers need immediate responses. You are on your own and do not have an assistant with whom you might split your job. You are running out of time and physically can't manage all the issues and make the appointments. This is the critical time when you will lose a few potential permanent customers due to the organization.
Now imagine having an "online" assistant that will book all your appointments, both online and in-person, receive the payments from your customers, and have it all planned out for you. Don't worry. Such an assistant really exists and has a name – StudioGrowth.
What is StudioGrowth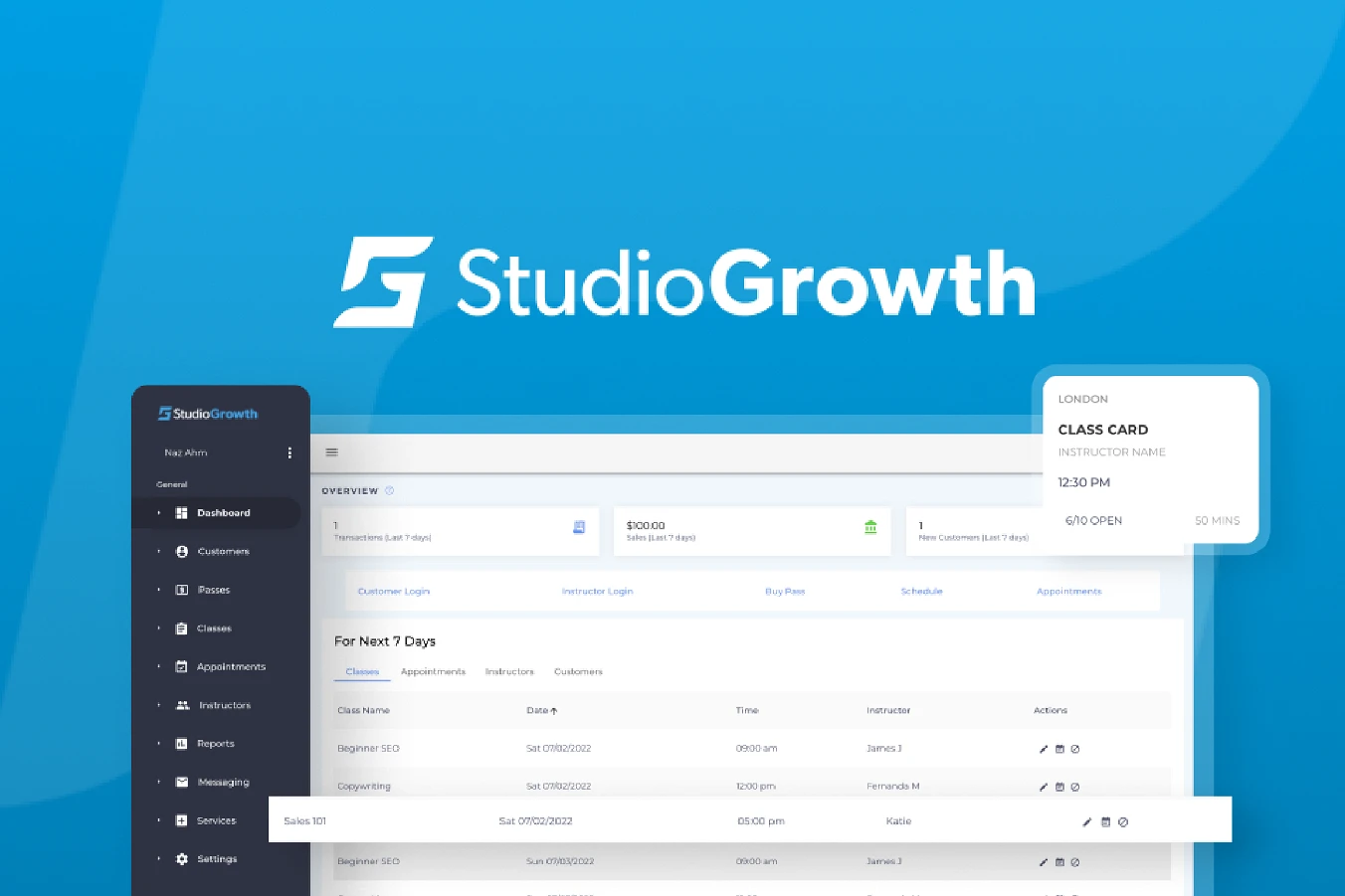 StudioGrowth is a platform that will help you with the management of every part of your job, offer a seamless booking experience to your customers, and make them extremely satisfied with your organization. This platform will allow you to put your focus on expanding your business, capturing more leads, and attracting new customers.
With StudioGrowth, you will be able to schedule various kinds of group services, events, or appointments or even plan appointments that are on-demand, considering your availability. You will easily deal with both recurring and one-time group appointments, create numerous schedules and manage them. It is not important if these sessions are individual, group, one-time only, or recurring – you will be able to manage all of them.
A big plus is that you will be able to build the booking pages according to your own preferences. That means that you will get to choose the colors of your brand, put your logo, choose the layout, and so much more so that everyone can book the classes they want promptly and while on the way. StudioGrowth has an amazing page builder which enables you to create efficient booking portals that will get you more sales.
If there is an enormous demand for your classes, don't worry; we have you covered. In this case, your customers will appear on the automated waitlist, and you can choose the limit for the number of your students. Moreover, suppose you want to avoid cancellations of your bookings.
In that case, you can offer on-demand scheduling to your customers and book them for a class according to the availability of your staff. With such a system and automatization, you will be able to put your efforts into running your business and get the most out of your staff. Another great thing about StudioGrowth is that it perfectly integrates with Zoom, so it will be even easier for you to conduct classes virtually.
What else can I do with StudioGrowth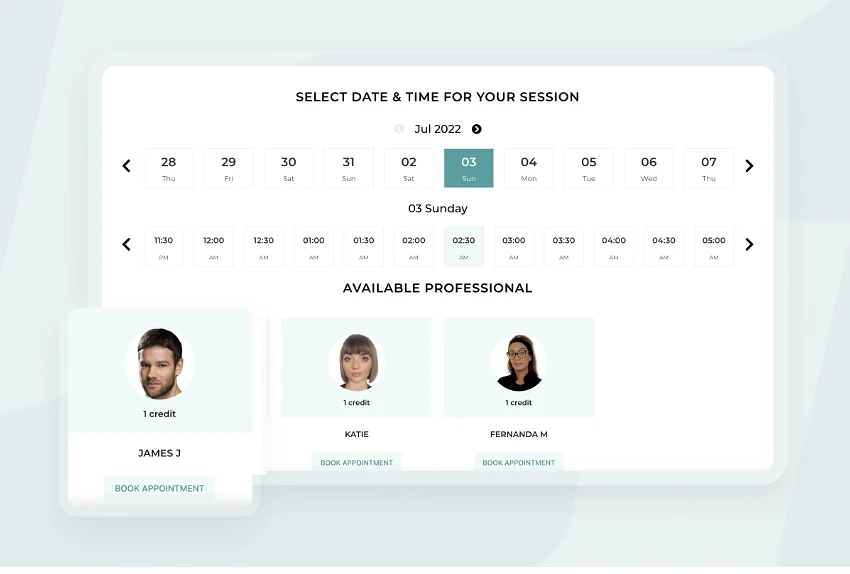 With StudioGrowth, you can offer free trials to your customers, create various packages and memberships, and ensure that they are satisfied with your rich offer. When it comes to the checkout, your customers will be thrilled with the fact that they can pay with a single click via Google Pay or Apple or use the QR codes.
Also, to make sure that your customers are notified about the changes or promotions, you can send them email notifications in order to encourage them to keep using your services. Of course, it will be easy for you or your staff to track your student's attendance and see the revenue generated per class. Being the central base of your business, StudioGrowth will let you track everything on one portal.
We will list all of this tool's features to ensure that you understand them:
mobile-responsive and fully branded
customizable class packs and memberships
card and cash payments
customer and trainer portals
discount codes and waitlists
reporting and analytics
Zoom and Mailchimp integrations
QR code bookings
appointments and group bookings
email notification suite
Conclusion
Keeping track of your business, events, appointment, and classes have never been easier and more available to you. StudioGrowth lets you surveil the whole process from booking to paying by using a single portal.  It will make your job easier and more productive because the whole process and management will be improved.