Although most smartphone cameras nowadays can come head to head with DSLRs, no matter how crisp and clear your image is, if it's not edited, it can feel somewhat plain, as if it lacks that little something.
Most modern image editing tools have very few limitations as to how far you can go with your edits and can be roughly divided into three categories. The first category is mobile versions of established web or desktop photo editing tools. The second category is editors that are only available in the form of mobile apps. Lastly, the third category is editors that come integrated into social media platforms like Instagram, Facebook, etc..
If we're honest, most people aren't fond of the last category since those editors don't give you a lot of options and flexibility, that is why we don't be mentioning them in this article. We will rather focus on the editors that make up the huge selection of mobile apps available on the Google Play Store and Apple App Store. So in the rest of this article, you will see a list of the best mobile apps for editing photos we think you might want to check out.
Snapseed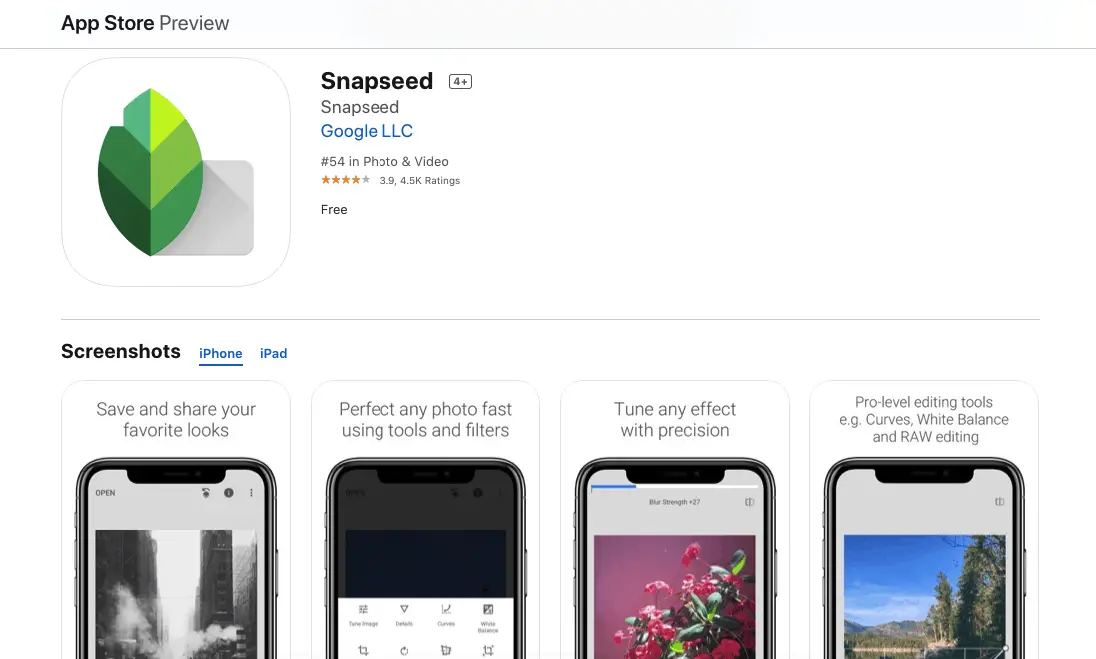 Snapseed is one of the most popular editors on the market created by none other than Google. It definitely isn't an app intended for making only minor adjustments but is a very advanced editor that can work even with RAW images. Snapseed is packed with a range of powerful features and photo effects that are fully customizable. You can even create your custom ones and reuse them again in the future.
The app has a very intuitive and user-friendly interface, which is very rare for apps this powerful. Some of its most notable features are the selective brush feature, which allows you to edit only a specific portion of your image, and the healing tool feature for removing unwanted elements from your photos.
Maybe the best thing about Snapseed is that it's absolutely free and has no in-app advertisements. Unlike most editors, when editing using Snapseed, you aren't limited to using one effect or filter but can freely stack effects and filters on top of each other to get the wanted result. Snapseed is a free app available for both iOS and Android.
Adobe Photoshop Express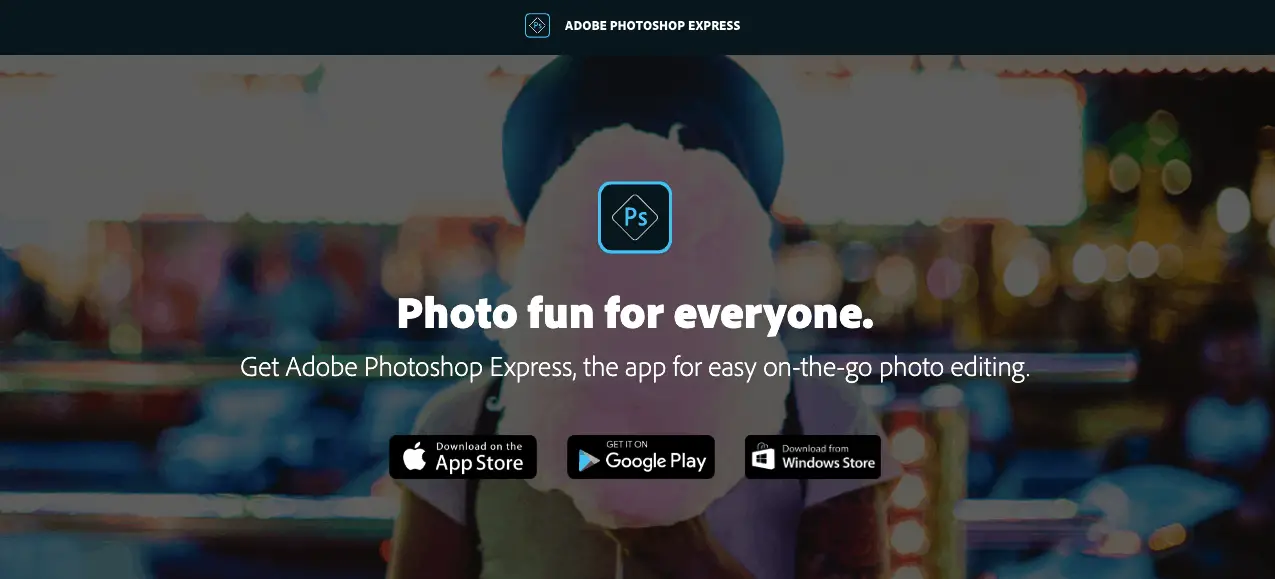 Photoshop is definitely a staple name among photo editing tools, so it makes absolute sense that it would come in the form of a mobile app as well. The mobile app, Adobe Photoshop Express, is sort of a scaled-down version of its desktop counterpart and is suitable for novice users.
The app offers 50+ different filter options, and a localized adjustments feature, one-touch adjustments, blemish removal, watermarking, and so much more. Thanks to its image rendering feature, the editor can also, without any issues, handle large image files. This editor, just like Snapseed, supports editing RAW files and even TIFF file and lets you save your presets (custom effects and filters) for future use.
What sets this app apart from its competition are its smart filters, which can correct all common issues images come with automatically. You can get this app for free on Android and iOS.
Adobe Photoshop Lightroom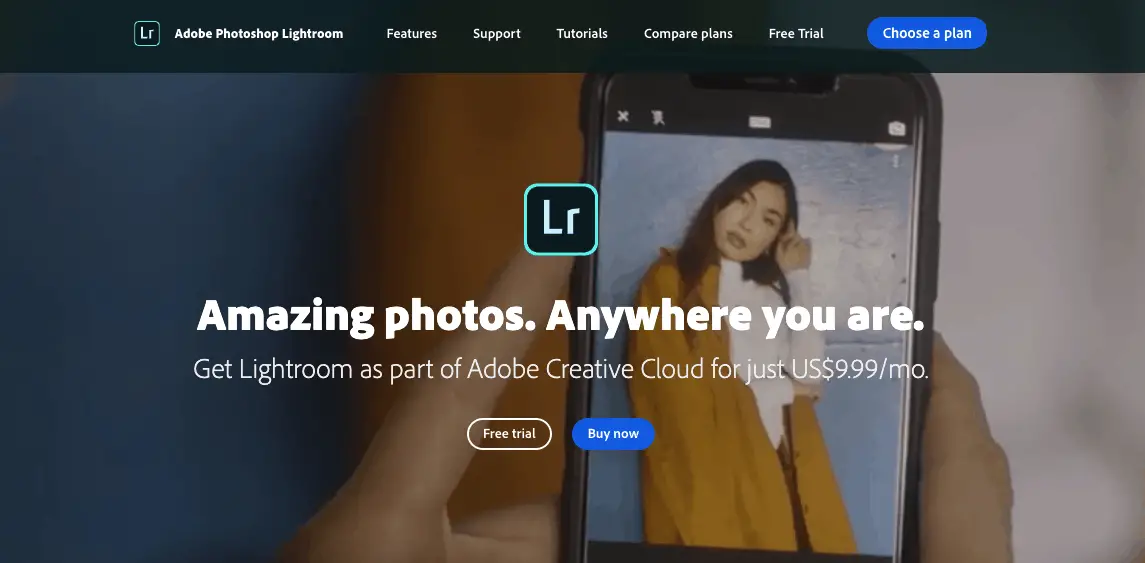 Lightroom is another mobile app from Adobe's Photoshop series. While the above-mentioned Photoshop Express is, without a doubt, a powerful tool, it is fairly simple compared to this one. You can think of Lightroom as Photoshop Express's more advanced cousin, which means it is much more complicated and will have a bigger learning curve for new users.
The app comes with a built-in feature for capturing and editing RAW images, and its other features include correction tools such as healing brush, selective adjustment, perspective correction, curves, filters, and many other ones. Using Lightroom, you are free to make custom edits, and the ones the app already comes with can be added with just one tap.
The app is free for Android and iOS, but to use some of its more advanced features, in-app purchases have to be made.
VSCO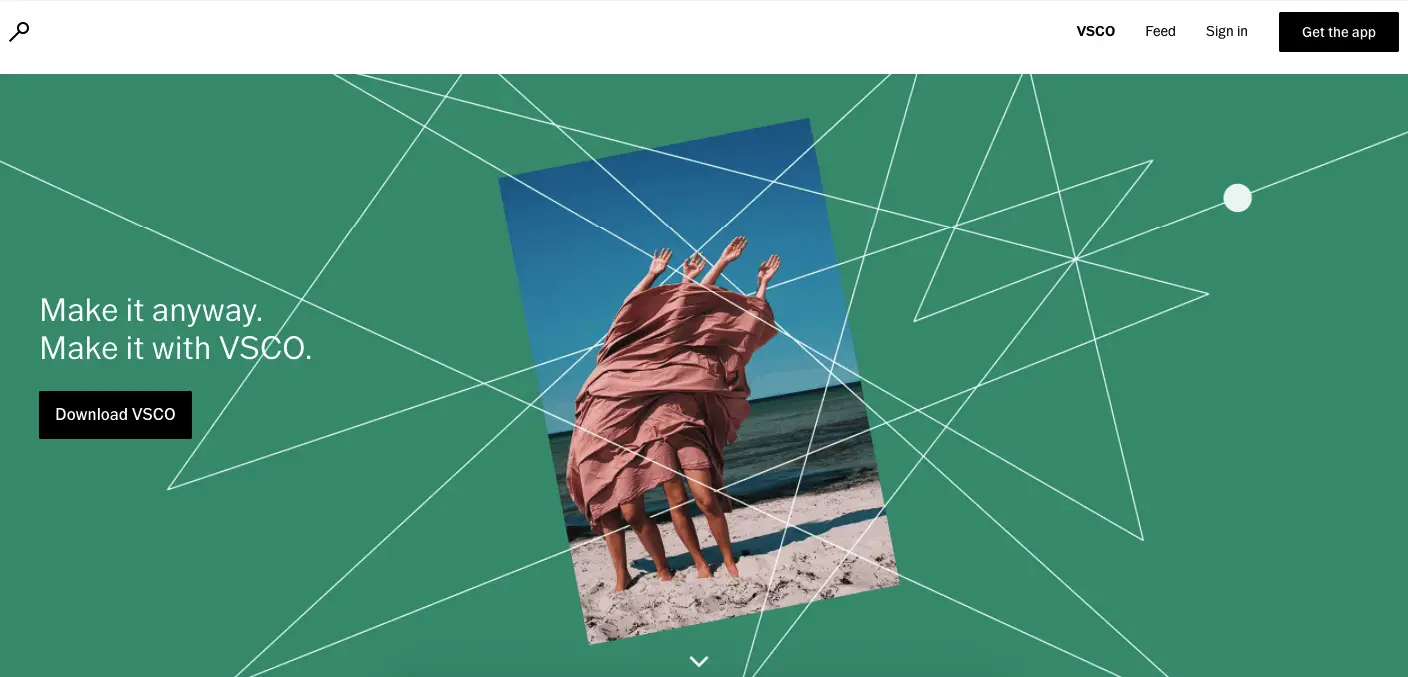 Besides being a photo editor, VSCO is also a social media platform that has gained a lot of popularity in recent years. It has a simple yet beautiful interface, and unlike Lightroom, it is very simple to use. VSCO is basically comprised of three modules, the built-in camera module, the social sharing module, and the editor module.
The built-in camera module can have a lot of its settings configured, such as shutter speed, ISO, white balance, manual focus, and flash mode, while the editor module can work in two modes, one for making manual adjustments and the other for applying already available presets.
The free version comes with plenty of filters that are all adjustable, but the paid version can give you over 130 of them. You can get VSCO on either Android or iOS.
Instazise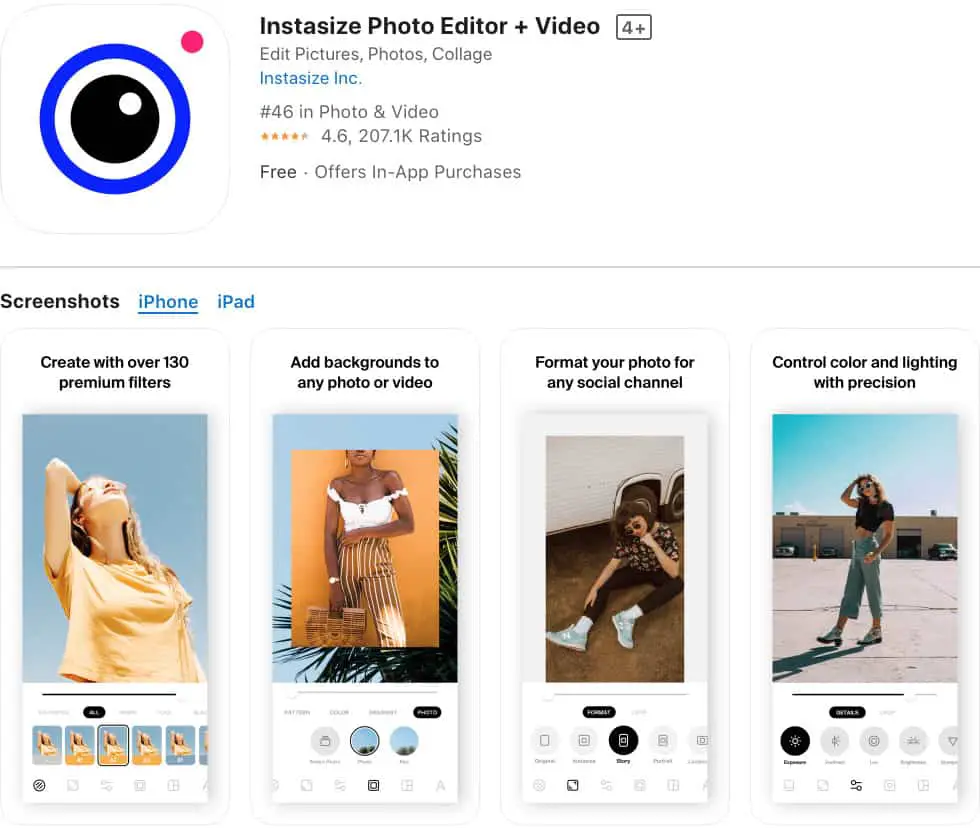 Instasize is a handy photo and video editing tool that can also resize your image to best suit the platform that they will be uploaded to. No need to download a separate app to crop your work. You can do the image resizing, editing, adding of backgrounds, and layering of text in one smart app.
Instasize also recommends the best filters to use with your images by analyzing the colors and lighting in your photos and videos. You won't need to spend an hour trying filter after filter. This also reduces the chance of your photos looking "over-processed" which makes them feel less genuine.
Connect better with your audience by using Instasize to get images that always look right. Download the app for free from the Apple App Store or the Google Play Store. For $4.99/month, you can unlock all of the filters, templates, premium fonts, and more.
TouchRetouch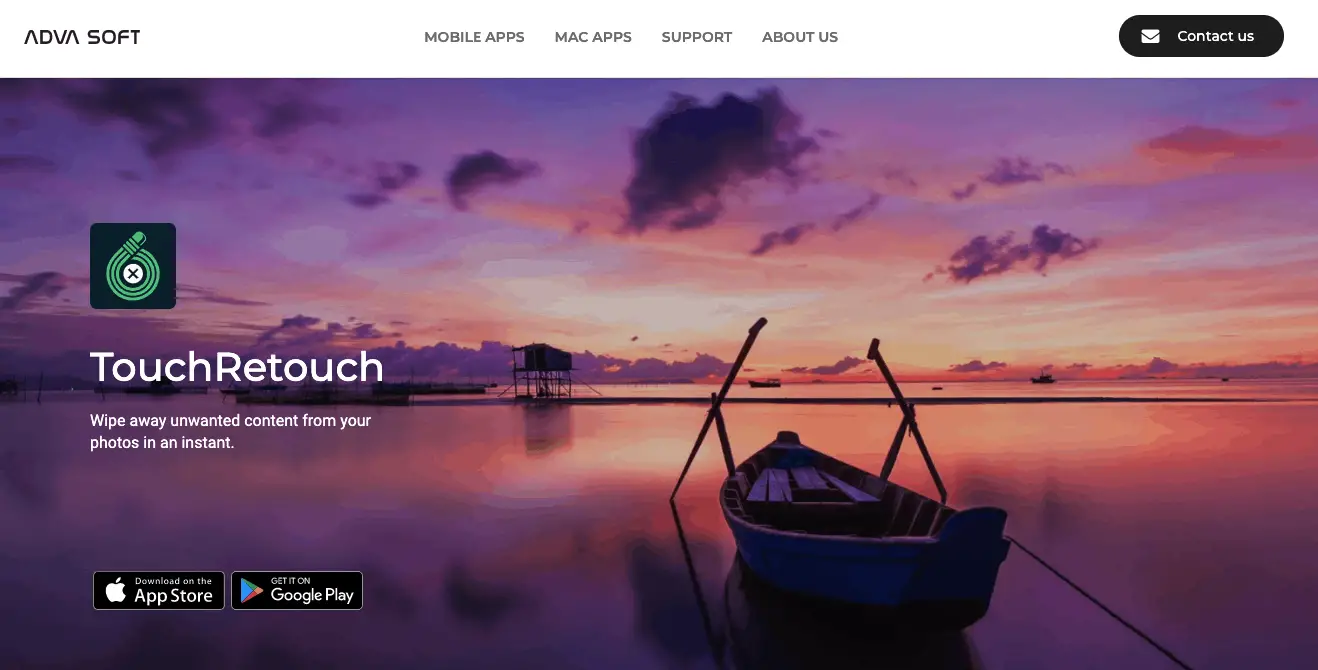 TouchRetouch is one of the best editors out there that specializes in the removal of unwanted elements from your images. The app basically does everything for you, only requiring you to select the element you want to remove using a brush or lasso, whichever you prefer.
Using TouchRetouch, you can remove elements as minor as dust particles or as big as people, buildings, etc. Another great feature of this app is its clone tool, which will allow you to duplicate any object as many times as you want.
The app is available for Android and iOS for a small fee of $1.99.
Enlight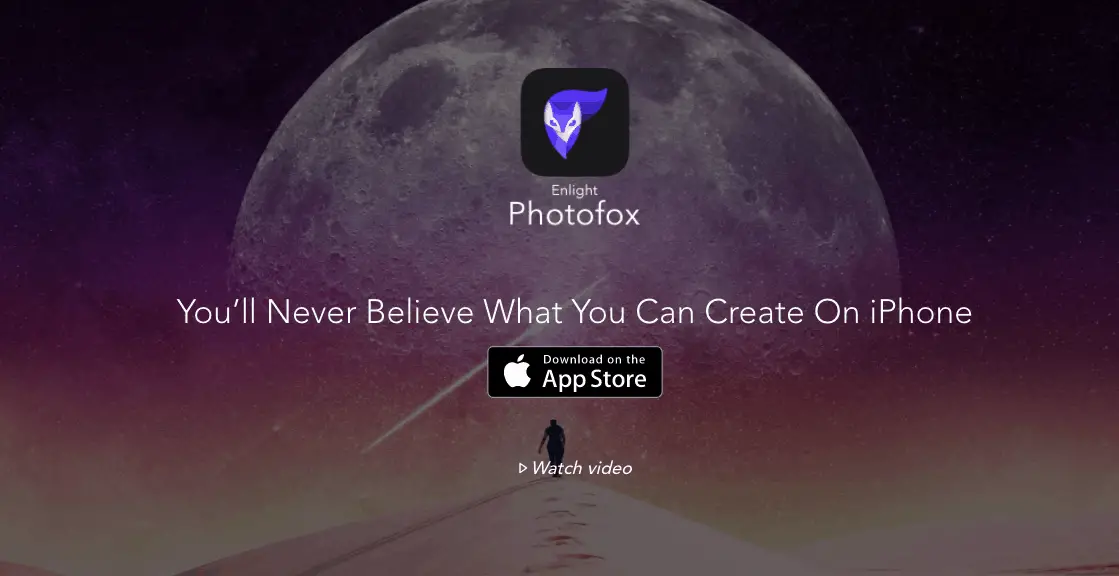 Enlight is a free app currently available only for iOS. It also falls into the category of more advanced editors and besides the standard features like filters, color adjusting, cropping, etc. It has a number of unique ones, such as the mixer tool used for combining multiple photos, mask tool for fixing irregular color spots and blending effects together, and a tool for very precise control over highlights and shadows.
Enlight is definitely not your standard image editor, but more for very creative people who want to go a step further with their creativity. You could say it is almost as advanced as Photoshop but requires less time to get the hang off.
Pixlr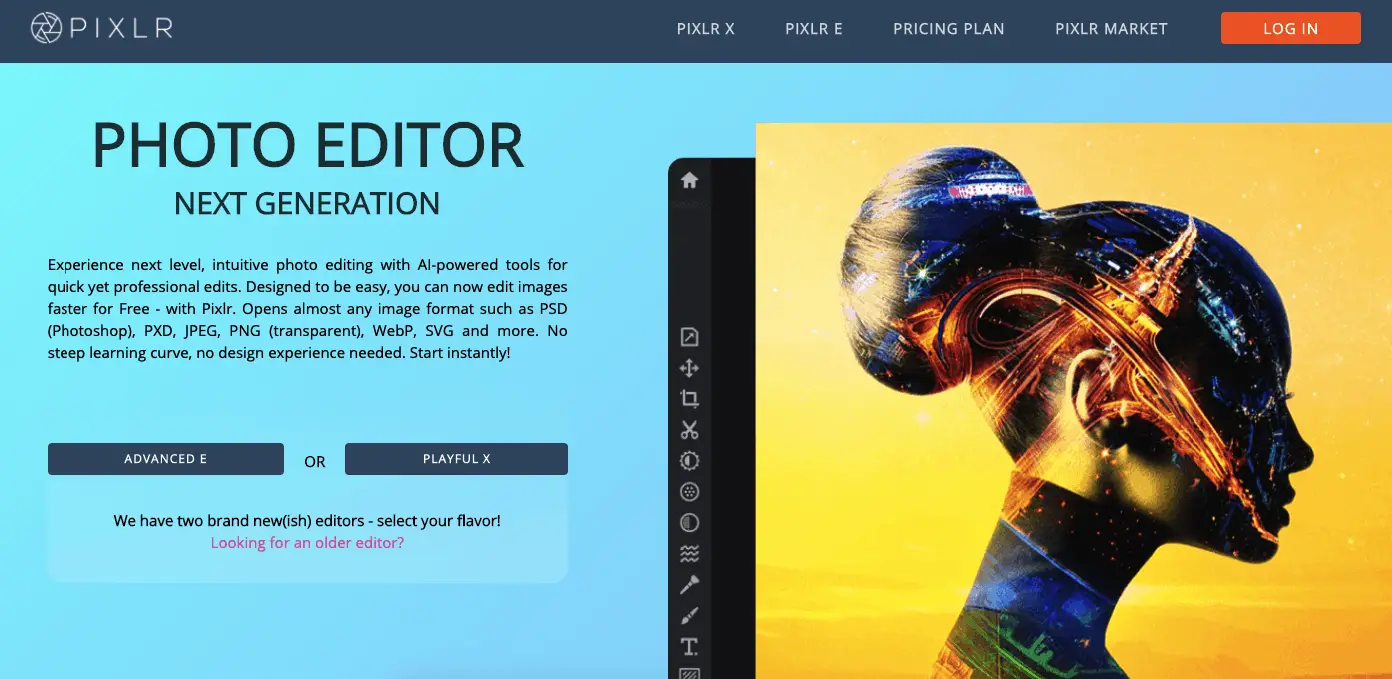 Pixlr is a widely known and popular free image editor that will work great for advanced and novice users. It can be used for simple edits like applying filters, overlays, and effects, but also for making cosmetic adjustments like blemish removal, teeth whitening, and so on.
Pixlr is famous for its simple yet powerful one-touch enhancement tools that can transform your photo into a doodle, pencil drawing, or ink sketch styled artwork in seconds. With Pixlr, on disposal, you will have over 2 million combinations of effects, overlays, and filters and can create collages containing up to 25 photos on Android or iOS for absolutely free.
AfterLight 2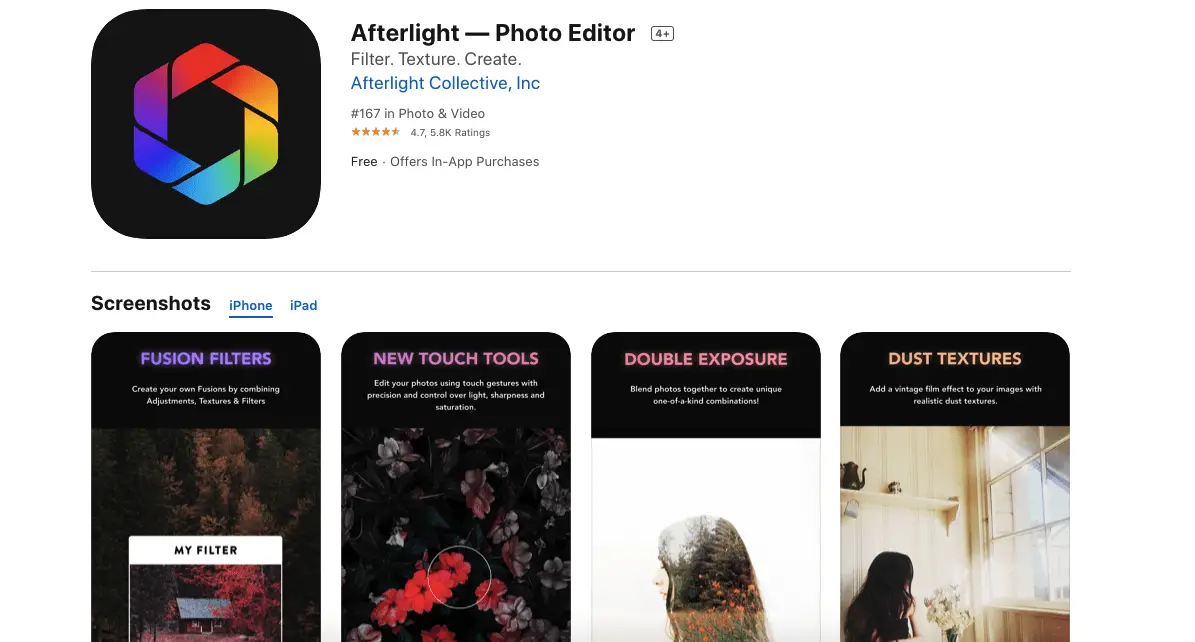 AfterLight is an all-in-one editor designed to make the editing process as simple as possible. It supports importing RAW files and exporting your edited photos in a HEIC format. Although it comes with a vast collection of filters, a user can create their own using the fusion feature.
What's special about AfterLight is that it updates its features every month, unlike other editors that don't do so very often. Of its more advanced features, the most notable are, clarify, tone, curve, selective hue and saturation, and the double exposure tool used for blending images together. Graphic designers especially love AfterLight for its ability to add customizable text and artwork to photos.
It is available for both Android and iOS and has no in-app purchases stopping you from using any of its features.
Conclusion
And there you have it, our top picks for the best mobile apps for editing photos. The list isn't in any particular order, and every app we mentioned will do a great job in its own unique way. We wish you a lot of fun while trying out these options and, of course, while editing your photos!