In today's article, we will be talking about project management applications, Asana being the most popular one, and some great alternatives for Asana. Let's start the article by first explaining what project management applications even are.
Their purpose lays in planning projects, fixing any problems that a certain project might face, assuring quality, and the overall organization of projects. Also, these types of apps are important for keeping up with all the updates.
The best project management apps combine the four following steps: planning, tracking, measuring, and reporting. Planning represents the sole start of your project: topic, due date, priorities, etc. Tracking the project means monitoring the execution of tasks. Measuring the project will show you if your tack did as expected. And reporting implies reporting on the progress of your tasks.
Now that you have a clearer vision of what project management applications are and what they do, we will talk about one of the best-known applications called Asana.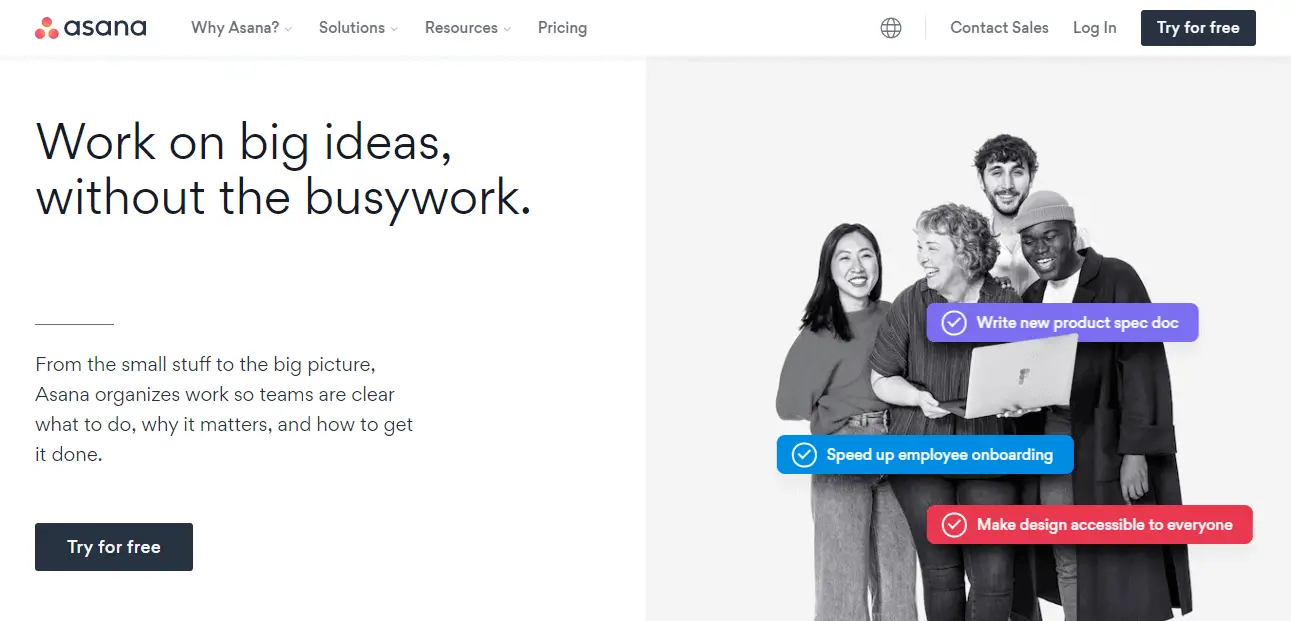 Today, many people associate project management applications with Asana itself. Asana combines every step listed above and is outstanding with all of its features. Asana's boards make things look organized and easy to move around. Everything is presented on a calendar so you won't miss a deadline.
Asana is well integrated with other applications so bringing in emails, tickets, and much more is simple to do. Some of its features also include commenting on tasks, creating custom calendars, notifications and reminders, My Tasks list, Focus mode, and much more.
Asana's success is also based on many online reviews from satisfied users, tutorials on how to use Asana, and much more.
Asana comes in four different plans. The first one is Basic, which is made specifically for teams or individuals that are just starting out with project management. This plan is free. The second plan is called Premium and costs 10.99€/month. The third plan is Business and costs 24.99 €/month. The last plan is Enterprise and its price is negotiable. Each of these plans has its own features and restrictions, which is why the prices vary.
With that out of the way, we will give you a few alternatives, in case you do not think Asana is the tool you want to invest in.
1. SmartTask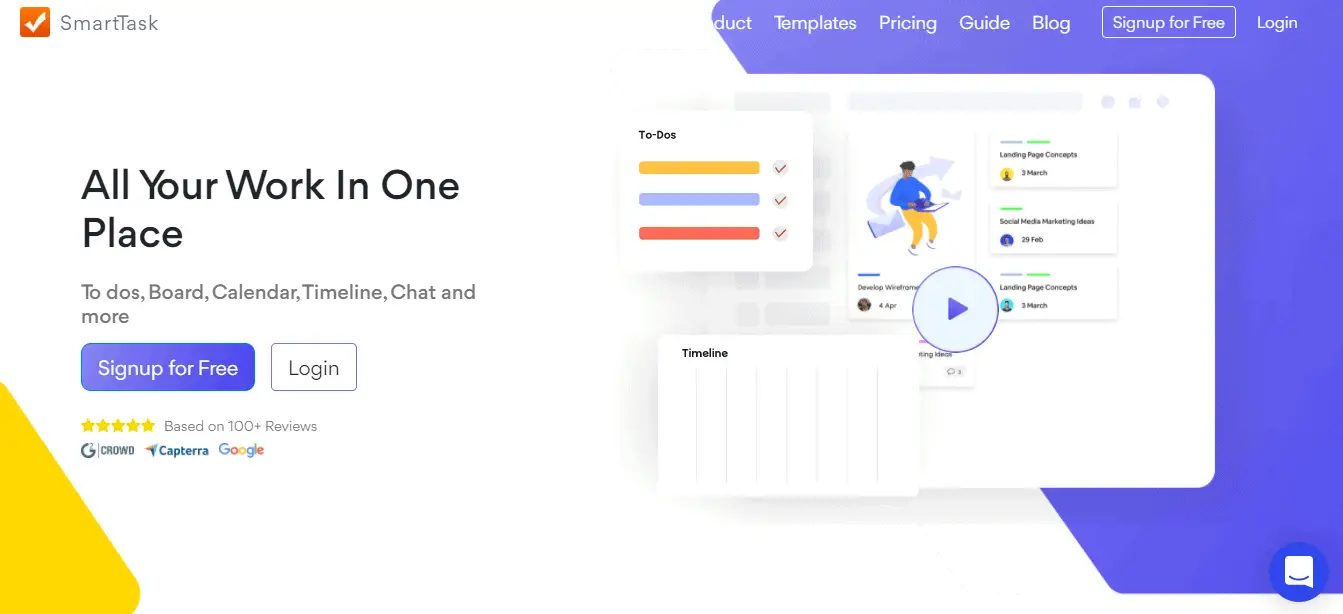 The first alternative is SmartTask. SmartTask is a great app often compared to Asana itself. Their feature lists are pretty similar, with a few different features here and there. Some of the most memorable ones include charts, portfolio management, collaboration tools, milestone tracking, and many more.
If you are aiming to increase productivity and efficiency this is an amazing app to keep in mind, especially if you are new to all of this and do not want to invest big money from the very start.
Speaking of money, SmartTask is currently available on AppSumo as a lifetime deal starting at just $49!
2. Monday

The next app which is a great Asana alternative is Monday. This is an app great for helping teams organize and manage their tasks. Its design is even similar to Asana's.
Monday allows team members to access different tasks, see their progress, and even pass them along to other teammates. Monday's interface is really impressive and the app itself is pretty simple to use.
When it comes to pricing, Monday's available in four plans. The first one is Basic and costs 8€ per seat/month and includes features like an unlimited number of viewers, iOS, and Android apps, forms, and dashboards.
The next plan is Standard which is also the most popular one. It costs 10€ per seat/month. Its features include timeline and calendar views, advanced search, integrations, and much more.
After that comes the Pro plan which costs 16€ per seat/month. It allows chart view, time tracking, private boards, etc. The last plan is Enterprise and its price is negotiated with the Monday team based on your needs.
3. Google Tables

The next app is Google Tables. This app works in the same way as the apps mentioned above but is not as popular as them.
Google Tables is focused on saving time by easily tracking and automating tasks. And when it comes to pricing it has only two options. The first one is free and it includes 100 tables, 1000 rows per table, 50 actions per table, 5 views per table, and some other things.
The second option is the paid one which has the same features but fewer restrictions.
4. ClickUp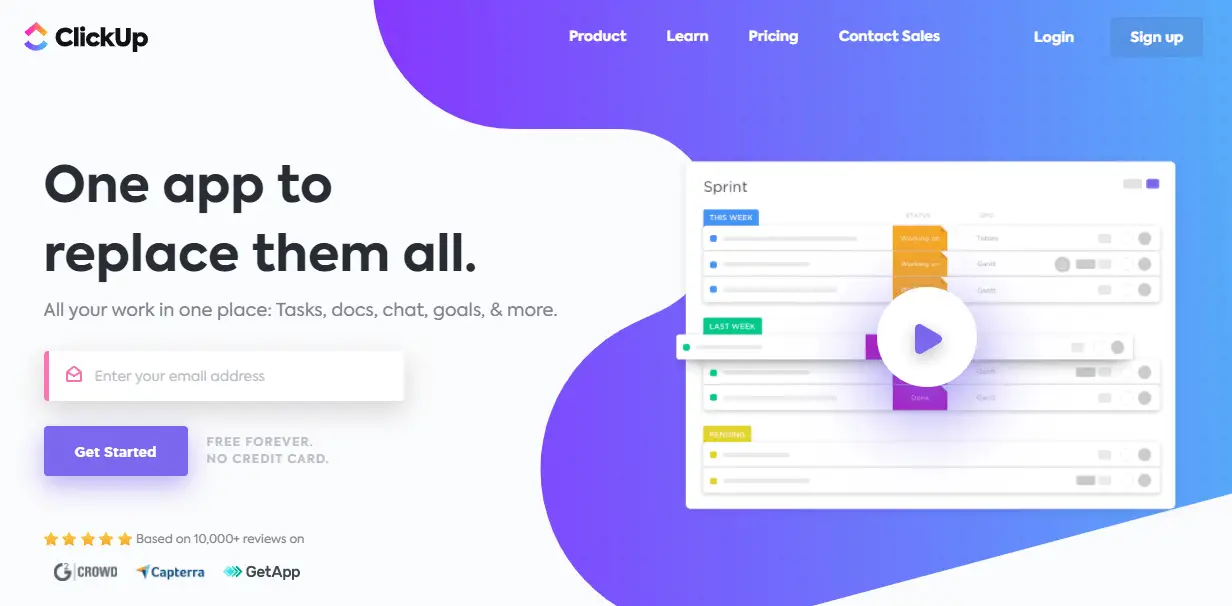 The last app we will be talking about is called ClickUp. Some of its features include a client portal, charts, idea management, collaboration tools, and much more. And just like the Google Tables app, it is a really good alternative for Asana, but just not as popular as the first two apps listed.
When it comes to pricing, it comes in two plans. One is free and the second one is 4.25€/month.
Conclusion
In this article, we presented you with Asana but also some of its best alternatives. And before we say goodbye, we want to highlight that if you are new to all of this and want an app that will definitely work well, then SmartTask is worth trying out. It will give you almost all of the same features as Asana, without you spending a whole lot of money (only a $49 one-time payment to be exact).
With that said, we hope you found this article useful in your search for a good Asana alternative.