Before you delve into the world of eCommerce, you need to conduct market research. It's always beneficial to see what you are getting yourself into. By having a better idea of the market and your competition, you can set yourself up for success.
Your target audience is the group of people that will be interested in your services and purchase your products. That being said, if you don't have what it takes to present and promote your product or service, it won't sell. Going off of that, you also need to know what platform is the best for promotion and what marketing strategies you should implement.
Along with all of this comes competition. By knowing your competitors, you can understand what you should do to gain the same recognition and reputation they have. Of course, never copy someone else's ideas; instead, simply implement and use them in your own way. In addition, you can learn from competitors' mistakes and thus know what not to do.
To help you with your research endeavors, we picked out the best eCommerce research tools. Keep reading to find out more about them!
1. Linkio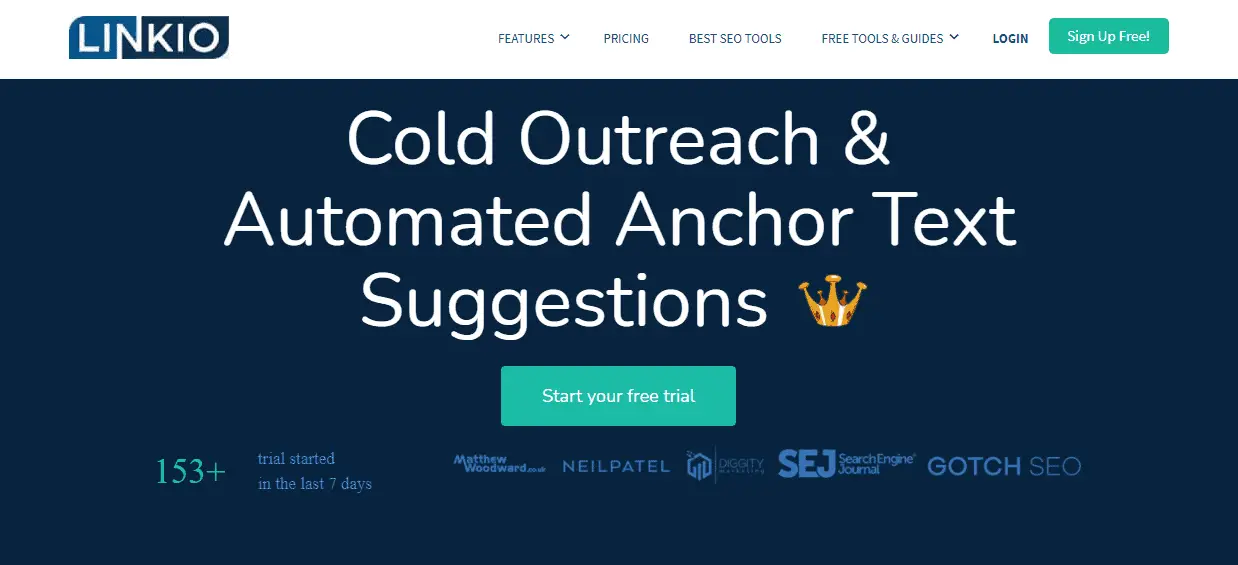 Linkio has everything you might need for collecting emails, link building, and outreach. It provides you with an anchor text planner, giving you 13 different text types for an ideal backlink profile.
With it, you can set an anchor text percentage and target specific keywords you want to rank for. When you are researching your competition, you can set a custom percentage based on their data. When you know what works for your competitors, you can implement it into your own strategy.
This tool allows you to import your backlinks and automatically categorize them to get data on percentage distribution.
With Linkio's blogger outreach software, you can have more link opportunities, get them faster, and send automatic emails. Furthermore, it can remove bad domains and find contact emails in bulk.
The cold email option is another valuable feature of this tool. Plus, Linkio will allow you to personalize your emails, automate follow-ups and keep your campaigns in one place.
2. Jungle Scout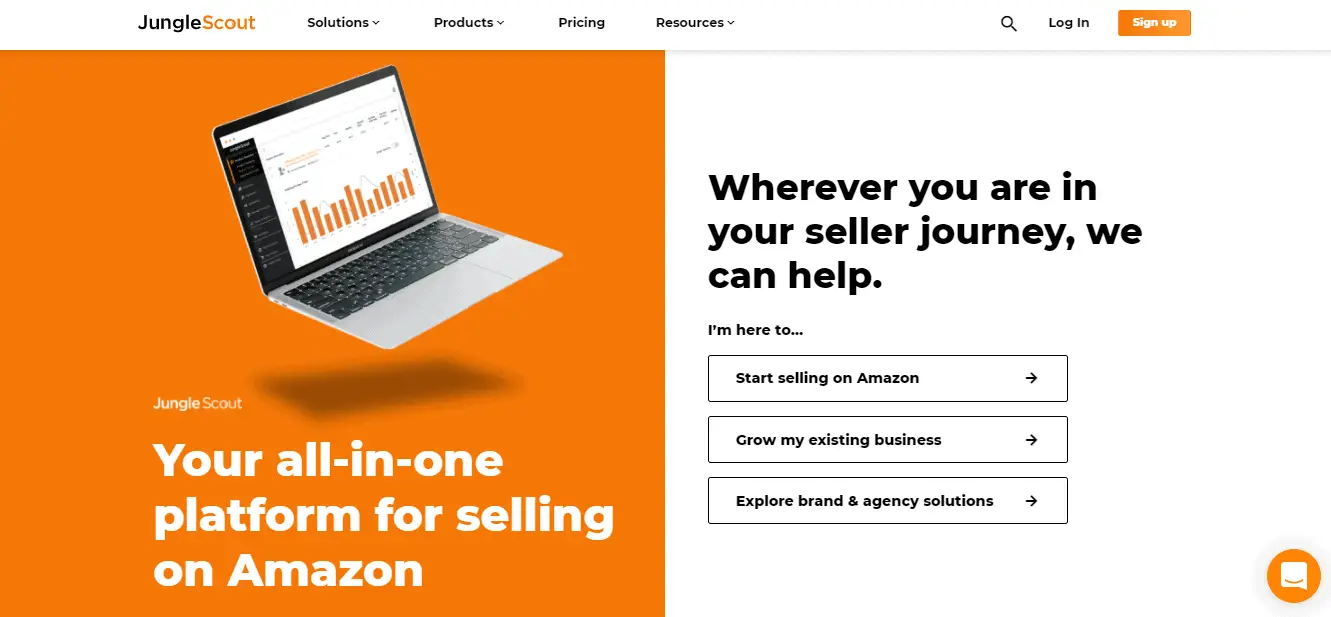 If you are looking to start a business on Amazon, Jungle Scout is the tool for you. With it, you can find out what products are worth selling, what keywords you should use, review requests, and do much more.
You can add it as an extension to Chrome and Firefox, which you can use as you are browsing Amazon. This allows you to explore new opportunities, forecast product sales, etc. With its Opportunity Finder, you can see which keywords are high-demand and which are low-demand, giving you a clear idea of what you can use for your own business.
Since products are the most important part of your business, with this tool's Product Database, you can organize, explore and evaluate product ideas. It provides you with valuable insight into what is selling and what is not.
Other helpful features include tracking data in your industry, product ideas, and tips on how to improve your keyword strategy. Also, you can track keywords' performance over time and evaluate your finances.
3. Semrush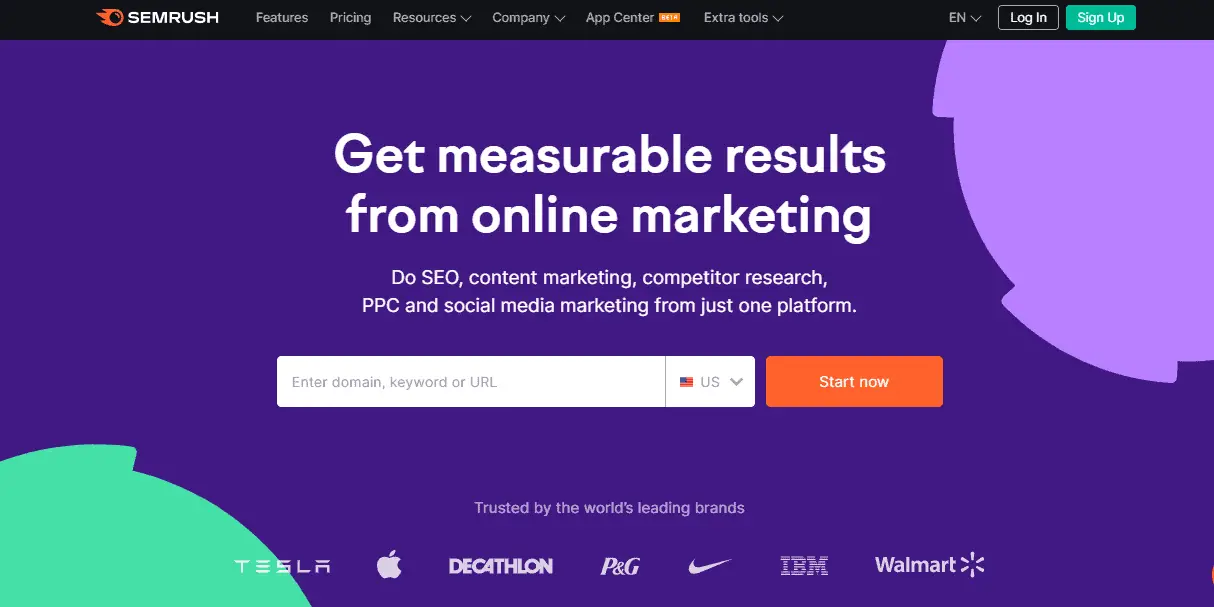 Semrush provides you with different tools for each aspect of your business, whether that is SERP ranking, content, advertising, or market research. Semrush will allow you to conduct an extensive competitor and market analysis.
With it, you can copy from competitors and also monitor your competitors' PR.
Semrush will help optimize your site for search engines and ensure you rank higher than ever. There are also options to track your keywords' ranking and research the best keywords in your industry.
If you want your products to sell, marketing is imperative. That is why Semrush's content tools will allow you to develop a powerful strategy, optimize your content and get insight into your marketing performance.
Its tools for content creation and distribution will allow you to bring your target audience to your website.
4. Ahrefs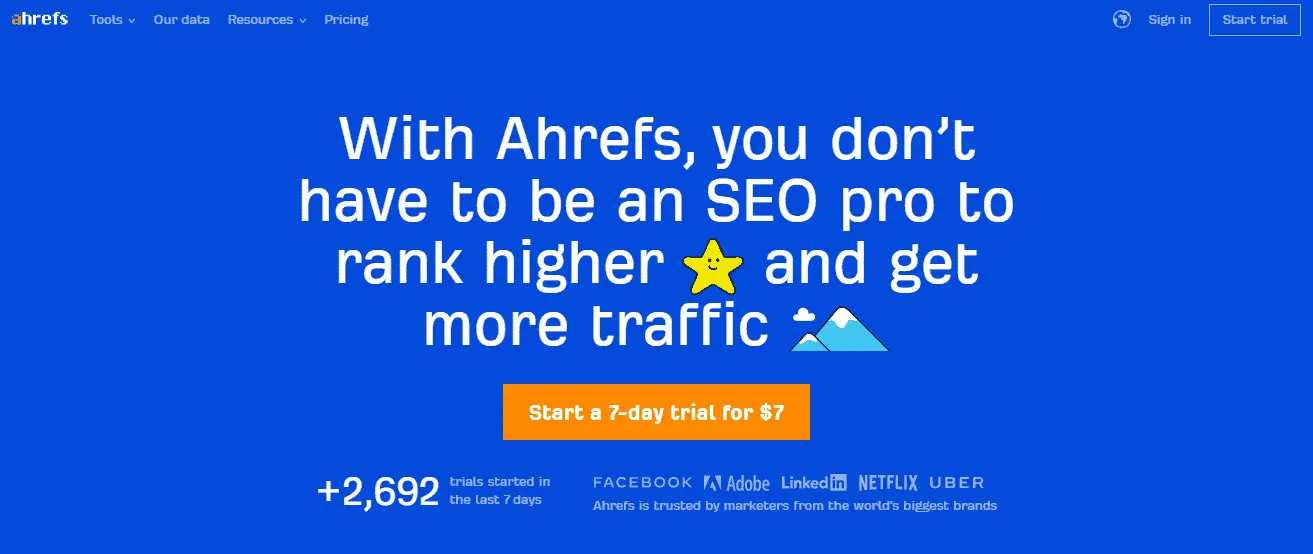 Ahrefs is an all-in-one SEO solution, a tool that can optimize your website, analyze your competitors, track your ranking, and do much more.
With its Site Explorer, you can look into your competitors' businesses and see their organic search traffic and backlink profile. You can do so for any website or URL. Find out what keywords competitors are using, how they are ranking, and whether they pay for their traffic.
Similarly, with the Keywords Explorer, you can find out what keywords you should be using, discover new ones, and calculate their traffic potential. You can search ten different search engines and get results from more than 170 countries.
Another helpful feature is the keyword difficulty score which tells you how hard it will be to rank for a keyword based on current top-ranking pages.
Ahrefs will also provide you with a complete SEO scan of your website, letting you know what is in order and what you should work on. You can also check for issues related to performance, HTML tags, resources, localization, etc.
The Site Audit feature is cloud-based which means you don't have to install it, and you can access it anytime and anywhere.
Lastly, we have Ahrefs' Content Explorer, a valuable tool made to discover and analyze top content in your field. With it, you can research organic traffic, domain rating, social shares, traffic value, and more.
Final Thoughts
As you can see, it's crucial to do market research if you want to improve your business and keep it interesting.
Trends are constantly changing, so you have to stay in the loop. Research is what will provide you with valuable information on keywords, ranking, competition, and content.
All of the tools mentioned in this article will help you do the needed research and stay on top.