Today, there are blogs dedicated to pretty much every single topic out there, and since food is something we all enjoy, it was only logical to create food-related blogs.
Recipes used to be handed down, and some specialties didn't even have an exact recipe. It is amazing that nowadays, we can simply search for recipes we would like to cook and see other people's takes on a dish. Everything can be found, including recipes for vegetarian dishes, vegan dishes, pastries, desserts, and much more.
So, in today's article, we would like to talk about food blogging and introduce you to some plugins that might help you grow as a blogger or become one if food-related topics are something you are passionate about. Since WordPress is one of the most popular blogging platforms out there, we will be focusing on WordPress plugins.
There are many plugins on the market, so how can you decide which ones to use? You want to start by knowing what you want to improve about your blog; is it the content, the appearance, the traffic, or something else? After figuring that out, you begin your search for the perfect plugins.
Before diving into plugins that will give you management and design features, we should not forget to mention the one thing that is a must-have for all websites – SSL.
Secure Sockets Layer, or SSL, is a strong layer of security that guarantees no unauthorized user may interrupt or intercept a connection between a client (PC) and a server (Machine). Every major website, even those tiny blogs or regional websites, needs to ensure that users feel secure and aren't concerned about security risks.
Therefore, we highly recommend checking out WP Force SSL if you're searching for a relatively cheap and economical plugin that will assist you with installing an SSL certificate, resolving mixed content concerns, and monitoring the SSL status of your website in real time.
If you are ready, let's dive into exploring some of our favorite food blog plugins!
1. UnderConstructionPage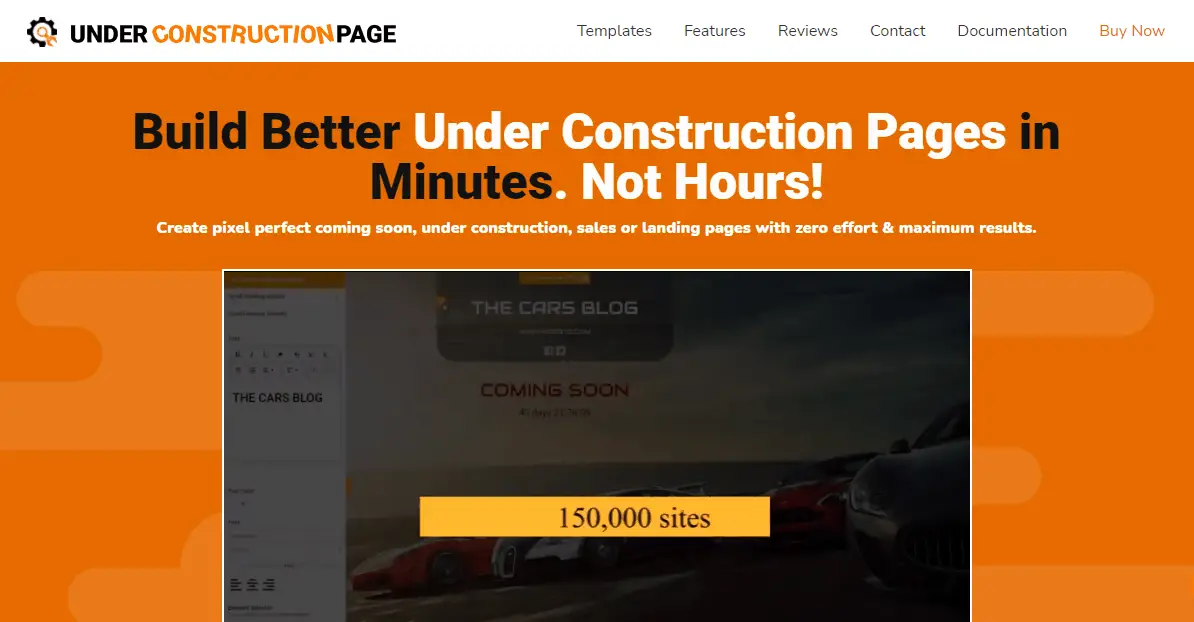 The UnderConstructionPage plugin cherishes every single second of your time. This plugin allows you to create amazing-looking coming soon, under construction and landing pages, without trouble. You can then use those pages to build hype around your soon-to-launch/soon-to-return blog!
Now, you are probably wondering why we are mentioning this type of plugin in an article about food blogs. The reason for that is that this plugin offers special food blog templates. Some of those templates are Cuisine, Cooking School, Cooking Channel, etc.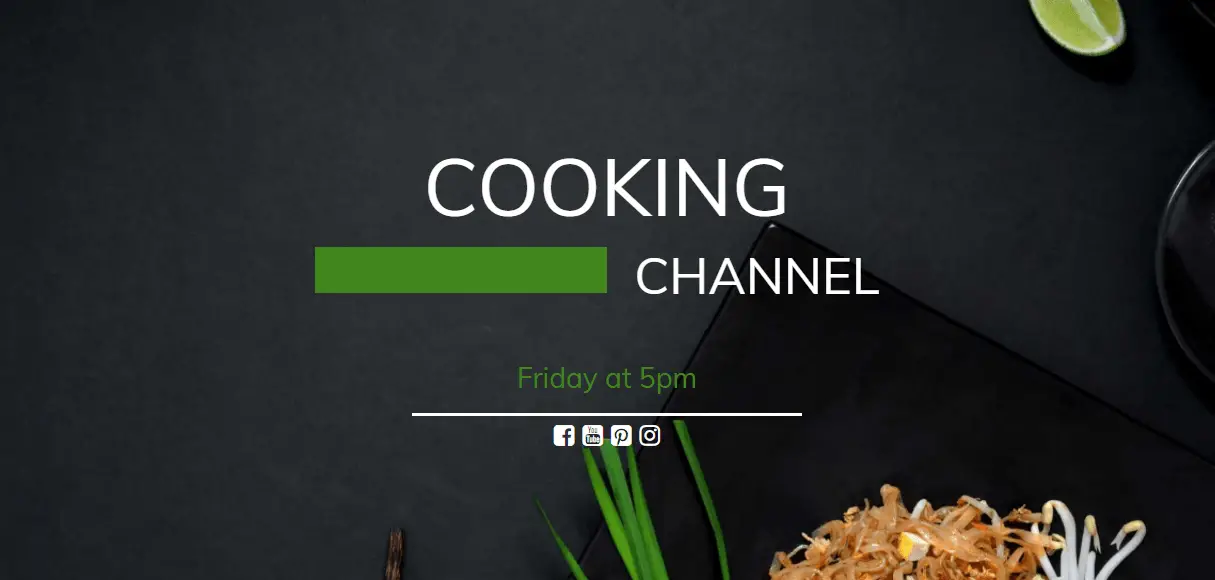 Some of the plugin's features are a useful drag-and-drop builder, which is really helpful for beginners, amazing images which can help you improve the overall look of your site, over 260 templates, a strong support team, and much more.
When it comes to pricing, there are two plans for lifetime licenses. The first one is "Pro" and costs $69. With this plan, you get the ability to use the plugin on 3 sites, over a hundred templates, an affiliates module, and much more. The second plan is "Agency", which costs $250 and includes all of the features from the "Pro" plan, white-label license mode, priority support, Zapier integration, and installation on 100 client or personal sites. Any additional information can be found on the official website linked above.
2. WP Reset
WP Reset allows you to speed up your website by resetting its database. To avoid the whole process of reinstalling WordPress from scratch when it encounters an error, just use WP Reset. This plugin will not only save you a lot of time, but it will also be really easy to use, even if you have never encountered similar plugins.
When it comes to features, it has many, such as resetting tools for specific aspects of your site, the nuclear reset button, which deletes everything from scratch, automatic database snapshots, centralized management, and much more.
There are three plans. The cheapest one is "Personal" since it is made to satisfy an individual's resetting needs. With that being said, it comes with one site license, around 25 tools, the Emergency Recovery Script, and more for $39/year. The second plan is "Team", which costs $79/year and includes features like 5 site licenses, license manager, WP Reset dashboard, and more. The biggest plan is "Agency", which costs $149/year and includes features like 100 site licenses, 20 WPR cloud site licenses, white-label option, license manager, and much more.
3. Simple Author Box Pro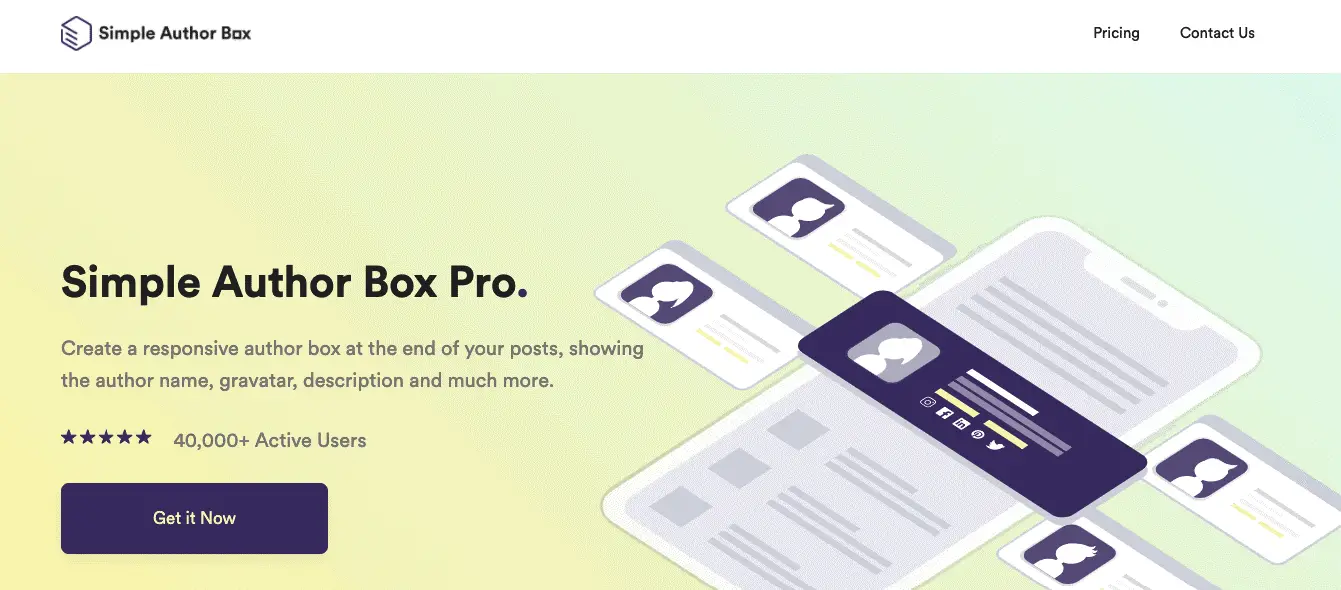 Simple Author Box Pro allows you to add author boxes at the end of each of your blog posts. An author box shows the author's name, picture, short bio, social links, and much more. The best thing about this plugin is that you can assign multiple authors to a certain post, which is great if you have a bigger post that multiple people wrote.
This plugin is just like the ones above, very simple and easy to use. With it, you can completely edit the author boxes, their content, and their appearance. You can also add guest authors.
Some features that are not included in the free version but only in the pro version include post type support, author link control, color schemes, guest authors, co-authors, and more.
When it comes to pricing, there are three plans. The first plan is "Mono", which costs $39/year. It includes features like 1 supported site, free updates, appearance control, guest authors, Gutenberg block, and more. The second plan is "Trio", which costs $69/year, and includes features like 3 supported sites, a popular author widget, and more. The last plan is "Agency", which costs $499/year and includes all of the features included in the two previous plans as well as 30 supported sites. The plugin creators offer a money-back guarantee, so you can just give it a try.
4. Pixelied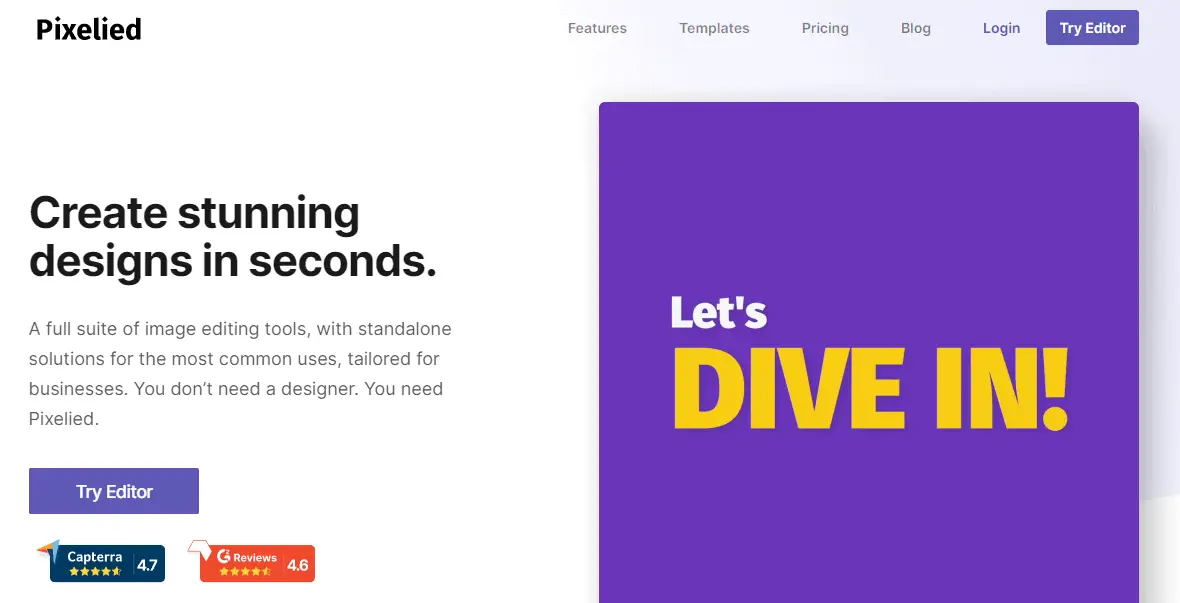 Pixelied is an easy-to-use graphic design tool, which allows you to express yourself and your creativity. This tool allows you to create amazing-looking graphics, images, and banners without spending hours editing.
It offers a wide variety of templates, images, color palettes, icons, and illustrations.
Pixelied comes in three plans: "Single", "Double", and "Multiple". The prices go from $59 to $117.
5. WP Sticky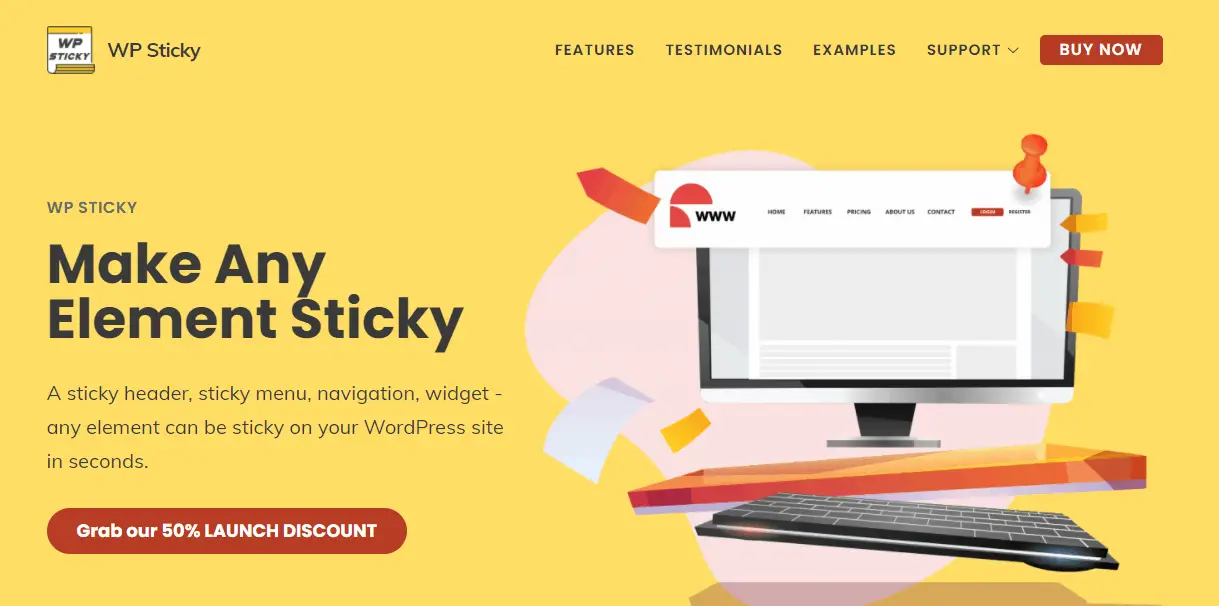 Contrary to popular belief, a tool like WP Sticky can be used for food blogging too. For example, with it, you can "stick" all of the ingredients for a certain recipe to the side of the screen. So, as a person is reading the recipe, the ingredients are always visible. I know how many times I have felt frustrated because I had to go back to the top of the page only to check the ingredients. Avoid putting your readers in that situation by using WP Sticky.
The number of sticky elements is not limited, so you can make as many as you would like (banners, headers, navigation menus, and other sticky elements) without touching any code.
6. BackupGuard WordPress Plugin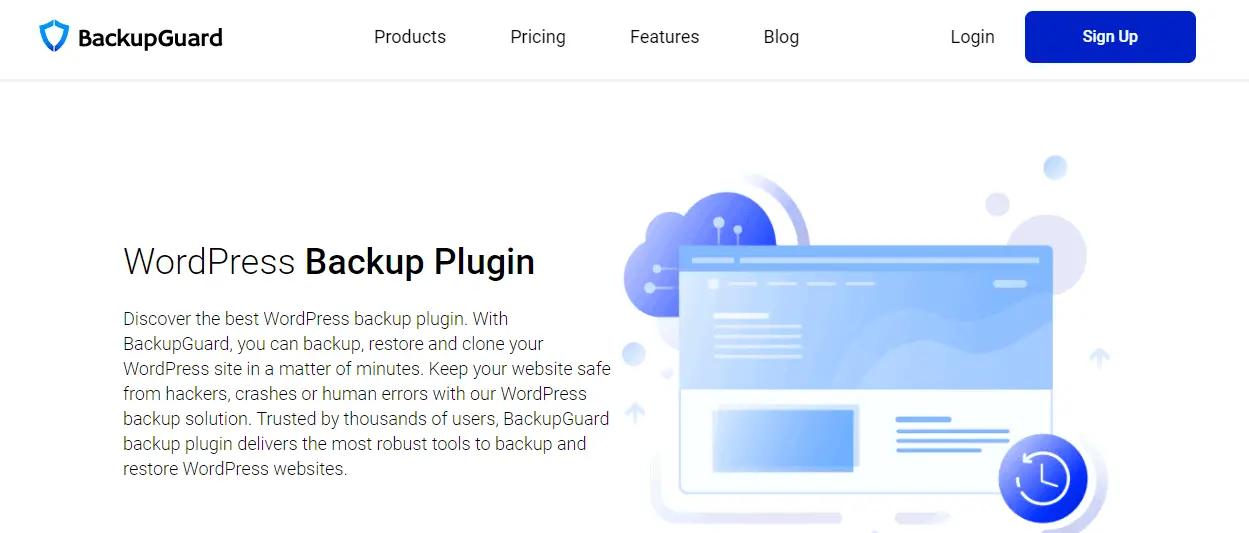 BackupGuard WordPress Plugin does exactly what its name implies. This plugin easily and quickly backs up your work and data. Plus, it can not only back things up but also restore and migrate your site, files, and databases.
With it, you can schedule backups and scan your site to make sure nothing malicious has come in contact with it.
BackupGuard WordPress Plugin offers a Gold plan ($39) and a Platinum plan ($78).
7. Food Store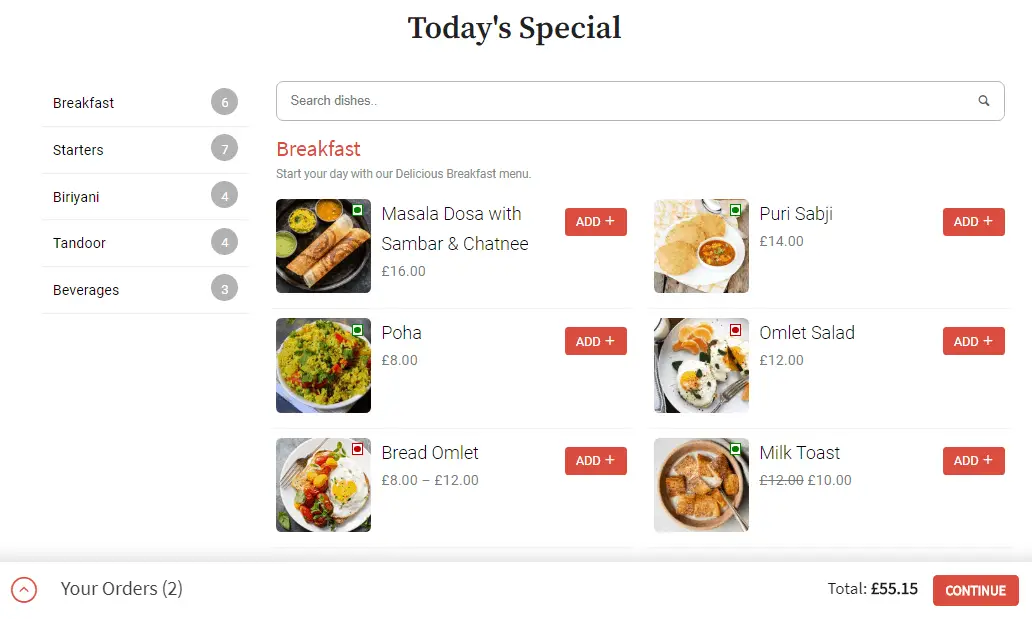 This plugin is a combination of WordPress and WooCommerce. With it, you can offer your menu online.
Its WooCommerce side is for adding things to carts, checking out, and paying.
All in all, this plugin is a great way to expand your business and spread the word about your cooking.
8. WP Recipe Maker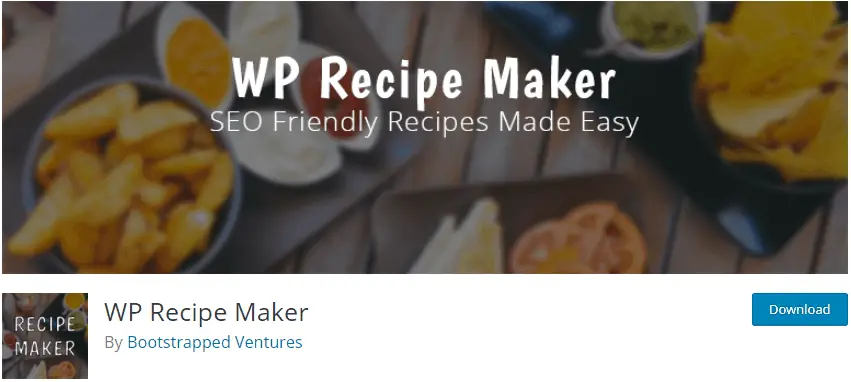 This plugin allows you to add recipes to posts and pages. It uses metadata to help improve the recipe's SEO.
Some of its additional features include publishing recipes without metadata, compatibility with both the classic editor and Gutenberg, Elementor block, compatibility with Google AMP, and much more.
9. RestroPress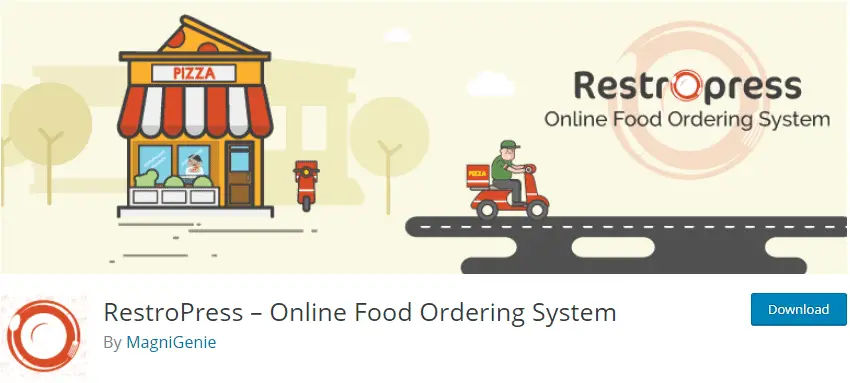 This plugin deals with food ordering and delivery. Its main job is taking orders from customers. While ordering, they can choose between picking up the food themselves or having it delivered to the desired location.
This is another great and helpful plugin since many of us want to have our food in the comfort of our own home.
10. Google Maps Widget PRO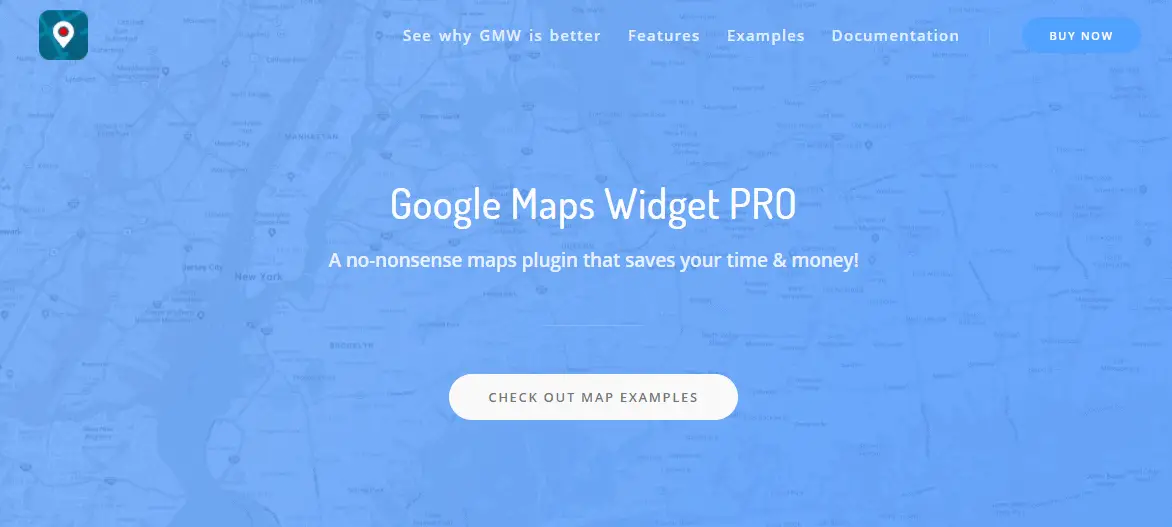 If you have a restaurant or any food-related business, this is a perfect plugin for you. Google Maps Widget PRO allows you to add maps to your site as well as pins on those maps. So, for example, if you own a restaurant, you can pin its exact location on a map.
Also, if you are doing a review of a certain restaurant, you can use maps to direct your readers to it or discourage them from visiting it if you think it is not worth trying out.
Conclusion
These were some of the best food-related plugins that might help your blog grow and add some interesting elements to it.
We hope that you found this article helpful and gathered all the information you needed from it.