Do you want to take your website to the next level and have it perform as well as possible? Well, then you have to start optimizing your images. Optimizing your images is a crucial step in boosting your site's performance and SEO ranking. If you don't optimize your images, you will end up with a slow-loading website and dissatisfied visitors. I'm sure you don't want that, right? 
These days, images are the most important part of a website. An image breaks up a large chunk of text to give the reader time to absorb information and a visual representation of what is said. That way, the text is easier to understand and doesn't feel so complex.
On the other hand, images can really affect your site's performance. Usually, websites have rather big images, and the larger the size, the slower the page displaying the image. Also, image SEO impacts how your images are ranked in search engines and affects your website ranking as a whole. 
So in a nutshell, image optimization is important because it improves the speed at which your website loads as well as user experience, and helps with your website's SEO ranking.
To check optimization of all images on your website, you can use the Website SEO Checker tool.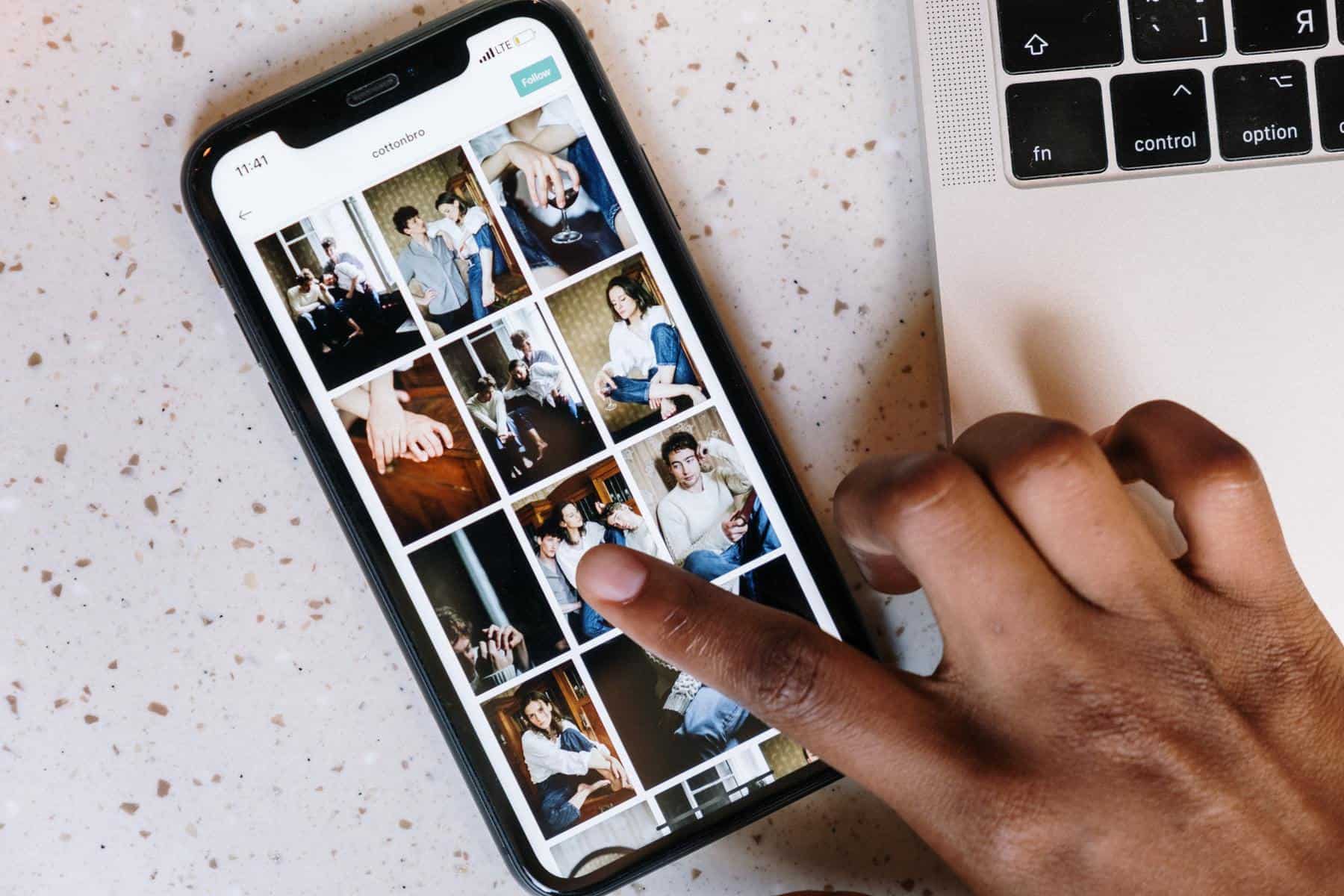 Websites perform the best when their load speed is less than 2 seconds, and having smaller images helps increase your website load speed. That is why you want to make your images lighter so that they occupy less space on your server and reduce the amount of data displayed when a visitor browses your website.
Having a faster website results in ranking higher in Google search results. And when your rankings get higher, you get more visitors and boost conversions.
Furthermore, better performance equals a better user experience. A faster website seems more professional and carefully put together. And on top of all that, website speed affects revenue and the probability of having satisfied customers.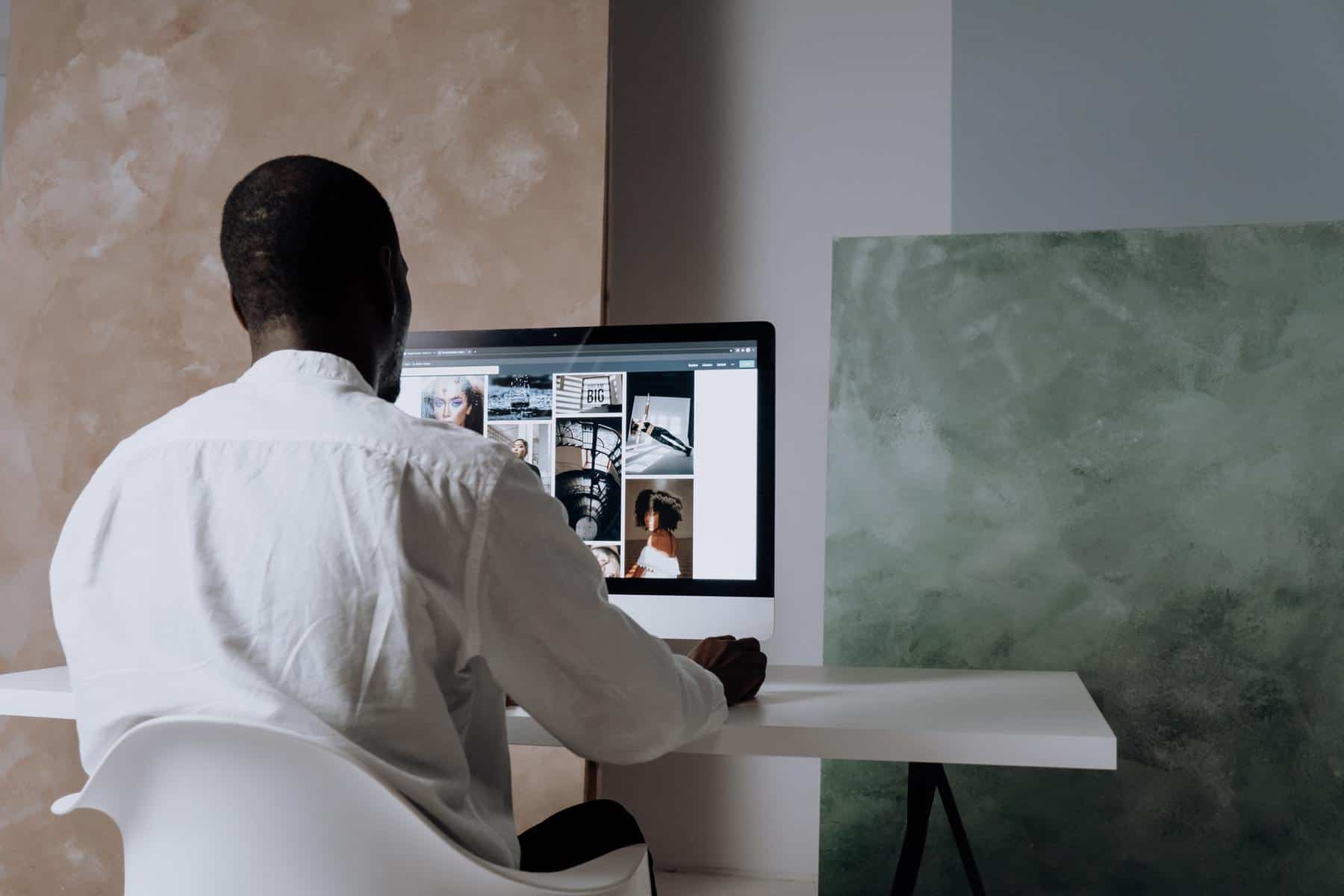 Some tips for doing image optimization:
use unique images that are relevant to your website

use a format of the highest quality

reduce the size of the image

organize images

include a caption with your image
However, one of the most important things you have to do to your images is compressing them. Image compression entails reducing the size of an image file without degrading its quality. When you reduce image files in size, you are allowing more images to be stored on the server, plus, you make them faster-to-load.
To help you optimize your images, I will introduce you to a tool for compressing, properly sizing, and optimizing images. A tool called ShortPixel.
ShortPixel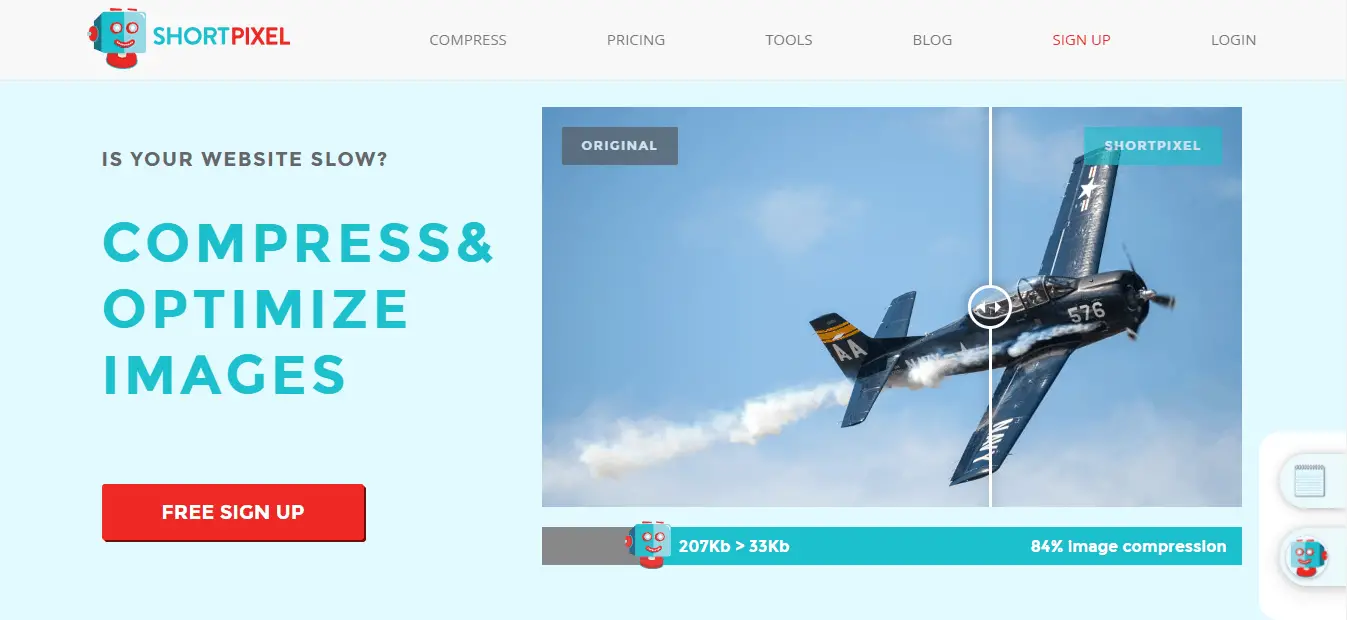 ShortPixel essentially reduces the size of your images to improve your website's performance, traffic, and benefits your business.
ShortPixel implements an advanced compression technology that reduces a file's size up to 90%, no matter if it's a JPG, PDF, or GIF file. Also, it doesn't mess with the quality of your images.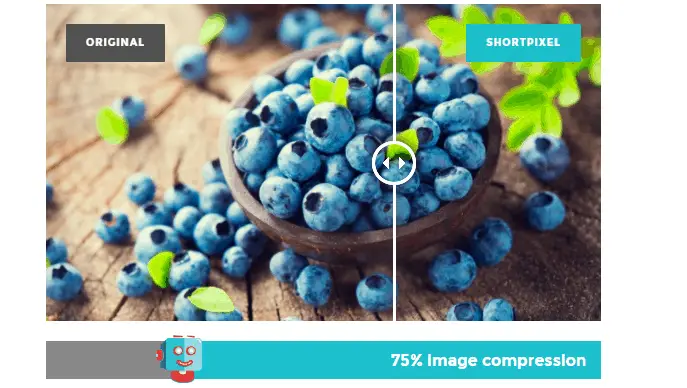 You can choose between three different compression options – Lossy, Glossy, and Lossless.
Lossy processes images to produce the smallest optimized images you can get. It's the perfect balance between image optimization and site performance, and it is the best option for most users.
Glossy is for those of you who believe that having a slightly slower web page is a good compromise for having the best image quality. This option is designed especially for photographers.
Lossless compression creates optimized images that are pixel-by-pixel identical to the originals.
ShortPixel has two plugins for WordPress that automatically optimize your images. Both plugins are simple, frequently updated, and easy to use. Simply install them and let the magic happen. 
ShortPixel Image Optimizer
With the ShortPixel Image Optimizer, you can compress JPG, PNG, GIF, and PDF files. Not only that, but there is also an option to generate WebP versions of your images.
You can optimize images individually from the Media Library or in bulk through the ShortPixel Bulk page.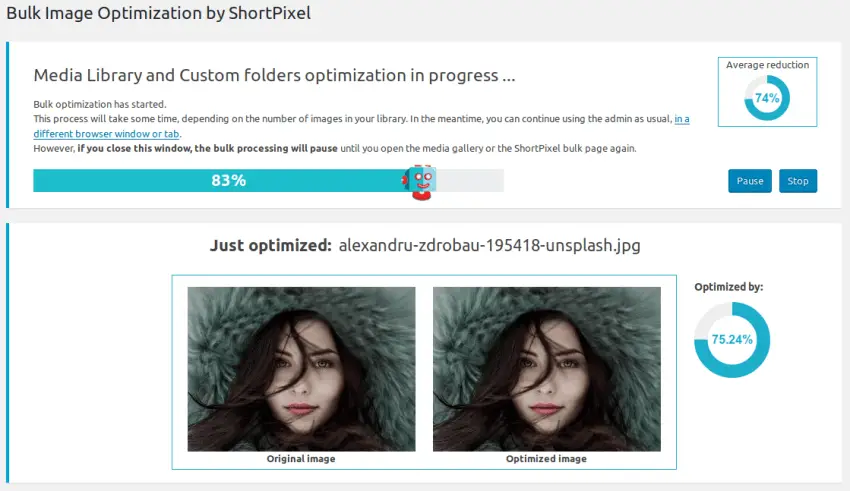 You can optimize thumbnails as well as featured images, and there is no file size limit.
A very useful feature is the restore feature. Thanks to it, all of the original images are saved in a local backup and can be easily restored, either one by one or all together.
There is even an option for compressing your past images and optimizing your website history. The process itself is very fast.
The plugin works in the background, compressing your images without you even knowing it.
ShortPixel Adaptive Images
ShortPixel Adaptive Images plugin allows you to display properly sized, smarty cropped, and optimized images on your website. The plugin implements smart cropping which automatically detects the subject of an image and crops it in a way that highlights the subject.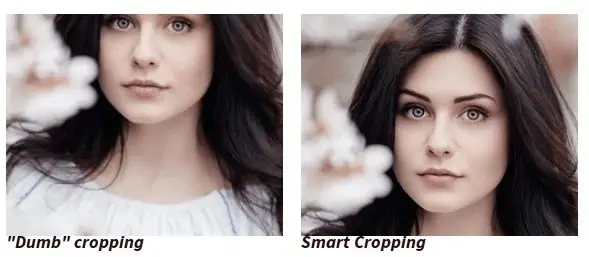 The images will have the same visual quality but will be smaller.
This plugin, like the first one, supports any kind of file (JPG, GIF, PDF, and more).
It serves only appropriately-sized images based on the visitor's viewport. ShortPixel's AI detects the resolution of a visitor's device and serves the right image size for it.
To put it simply, the ShortPixel Adaptive Images plugin helps you in situations when just optimizing your images is not enough, such as when the image is larger than its placeholder.
Pricing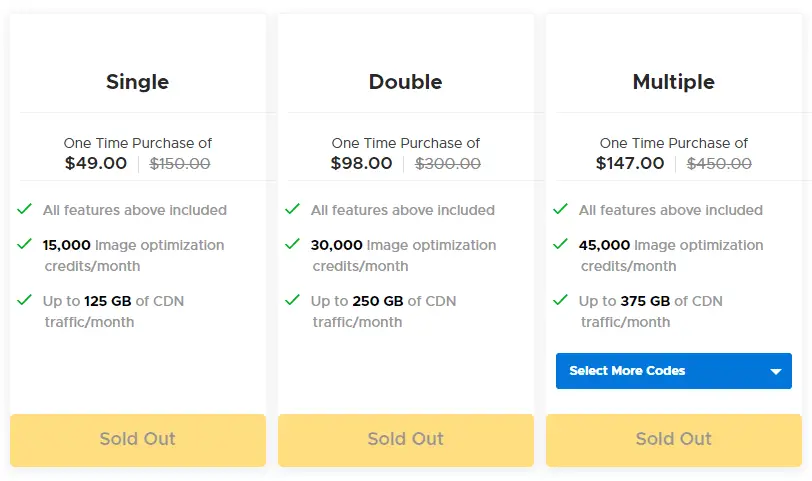 ShortPixel offers three plans, all one-time purchases – Single, Double, and Multiple. All information regarding what's included in the plans can be found in the image above or by visiting the ShortPixel page on AppSumo.
Final thoughts
If you are wondering whether image optimization plugins are worth it, the answer is yes. If you have a WordPress website that includes images, you will benefit from installing such a plugin. And the plugin we mentioned, ShortPixel, is easy to install, has a clean and simple interface, and is easy to use.