Owning an online business will undoubtedly require time and effort spent on brand design; designing the best logo is a large part of this. Many small business owners starting their websites don't always have the capital to invest in high-end brand designers, but thankfully there are free platforms available to assist.
Online businesses are becoming the norm fast; worldwide, there are over 24 million online stores, and estimations predict that retail sales from e-commerce will reach $4.5 trillion by 2021. The rise in e-commerce naturally requires strategies like SEO (Search Engine Optimization) and UX (User Experience) to effectively attract potential clients or website traffic.
These equally deliver quality when doing it yourself versus hiring a costly graphic designer who may not completely understand what you want.
Branding statistics show that it usually takes 0.5 to 10 seconds for online visitors to form an impression about a brand – the logo being the primary contributor to this first impression.
Designing a logo becomes a key component when building a brand; this article will compare the top 7 free logo makers on the market right now, ideal for small businesses that need a quality logo.
1. Canva's Logo Maker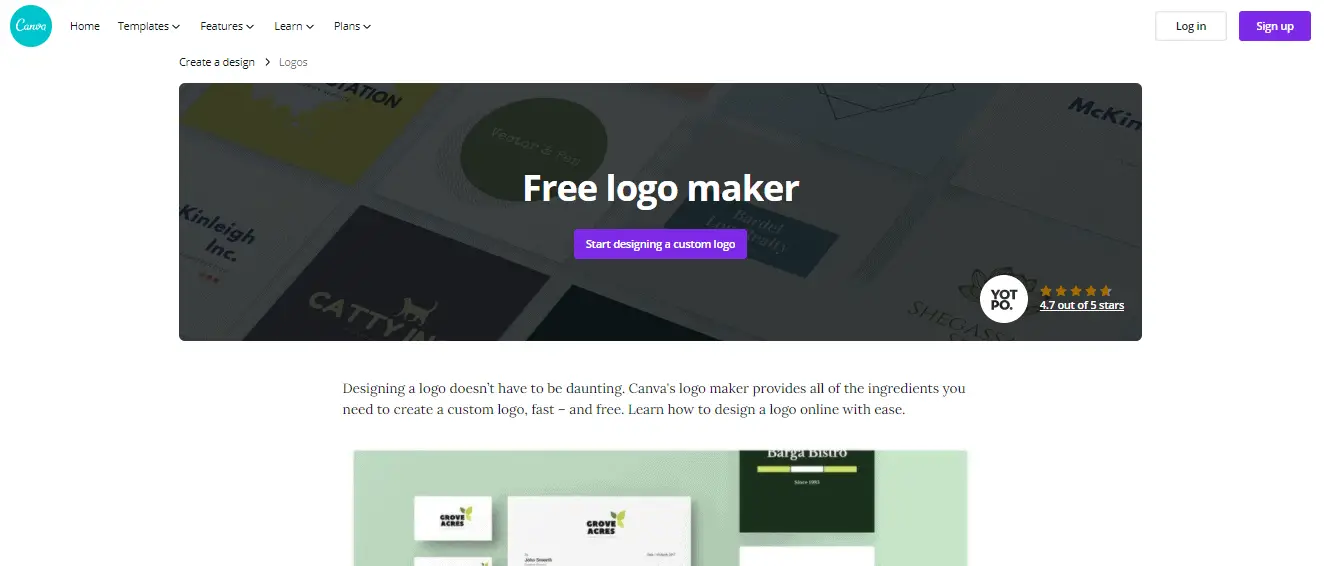 Canva offers a logo maker either for free or paid options; however, users will need to create a Canva account before logging in to use it. There are numerous templates already provided, and users can upload their own images or graphics. The drag-and-drop editor makes it easy to use, providing a lot of creativity to combine various elements and icons.
2. Designhill Logo Maker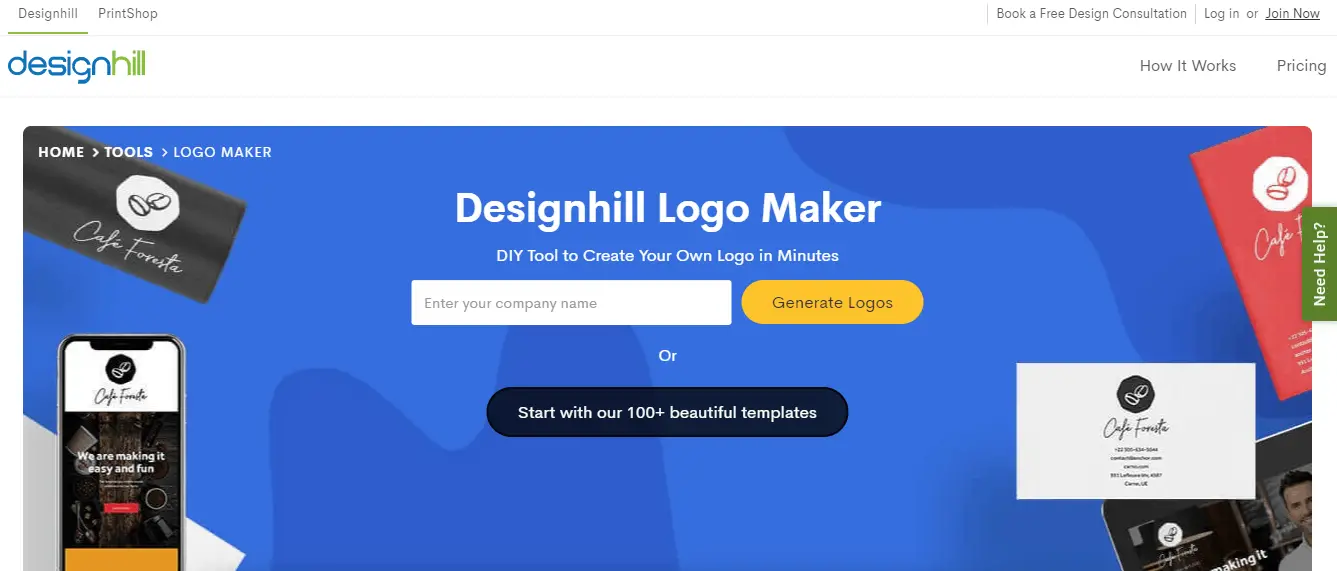 Designhill offers the logo designing process for free. Users can start by providing their company's name to generate a logo or choose from over a hundred templates offered, after which they can edit their logo with various color schemes and graphics. Once the final logo is chosen, users will need to provide payment to download their logos.
3. LogoMakr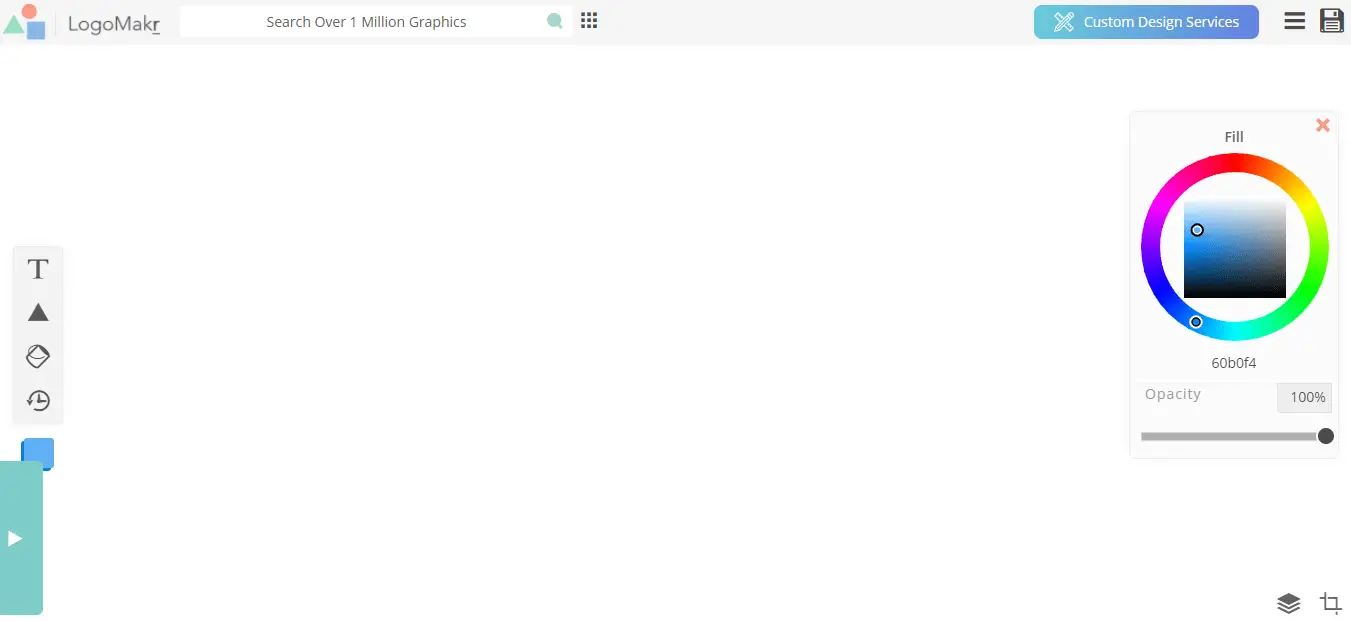 Similar to Designhill, LogoMakr will require payment for the final version of the logo. Users can start designing their logo by entering the company's details, with tagline and logo type as optional choices; they can also edit their design with different colors and fonts. Additionally, users can choose different industries that suit their business and choose from 10,000 logo design templates.
4. TRUiC's Small Business Logo Maker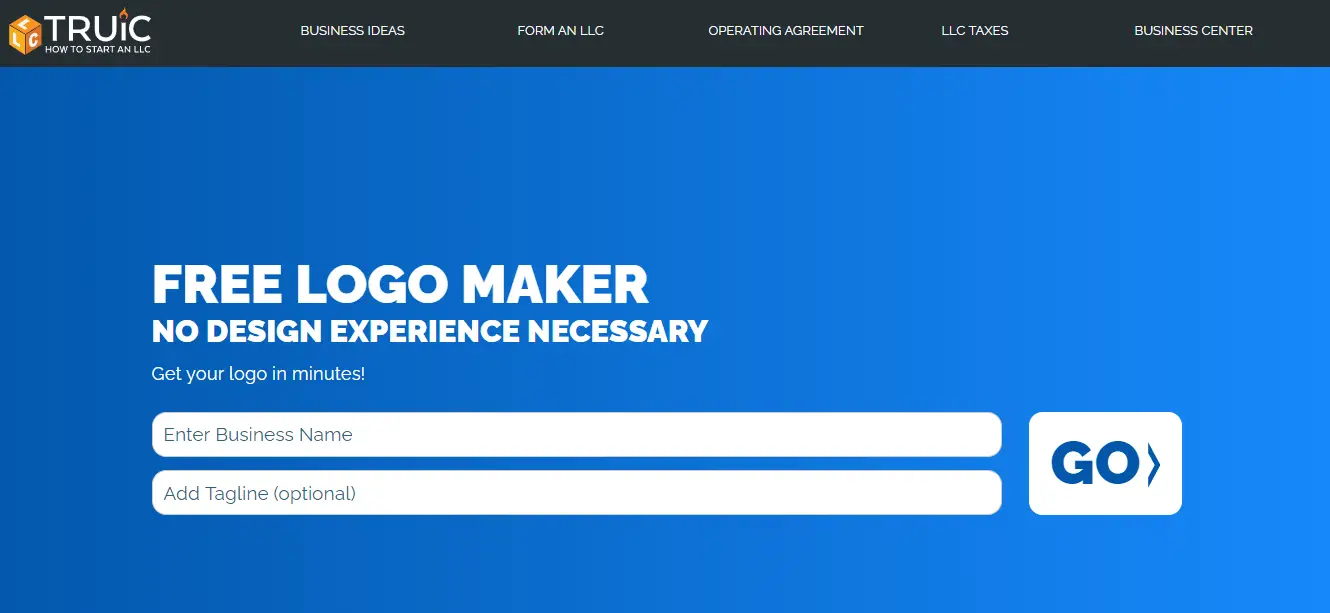 TRUiC's free logo maker goes hand-in-hand with their wide set of business-building resources. Users are prompted to enter their business name; from here, they are given options to select the logo design and industry, as well as the type of fonts and colors to use. Various logo options will be presented with the choice to customize them before downloading them.
The logo designs are high resolution in SVG format, which can be scaled to different sizes and used on various social media platforms. Users are not required to log in or create an account and can directly download their logos upon completion.
5. Ucraft's Logo Maker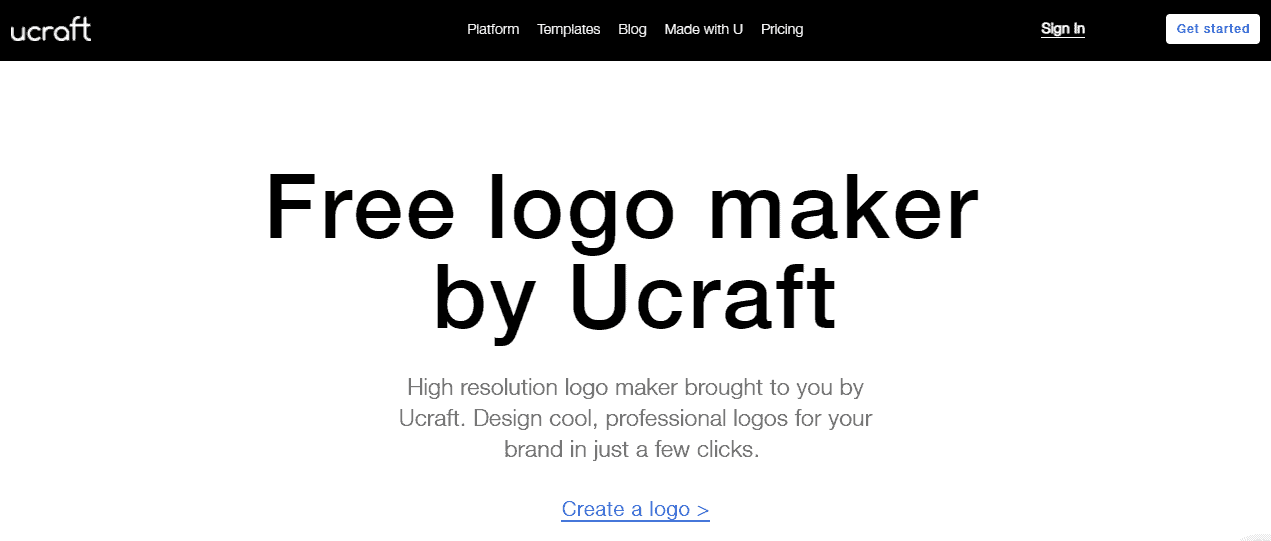 Ucraft offers a high-resolution logo, available to download once it's designed, either in SVG or PNG format. There are over 2 million royalty-free vector icons to choose from, and users can customize their logo from scratch using various icons, shapes, texts, and colors with ample design space on the screen (and the menu bar on the left).
6. Hatchful (Shopify)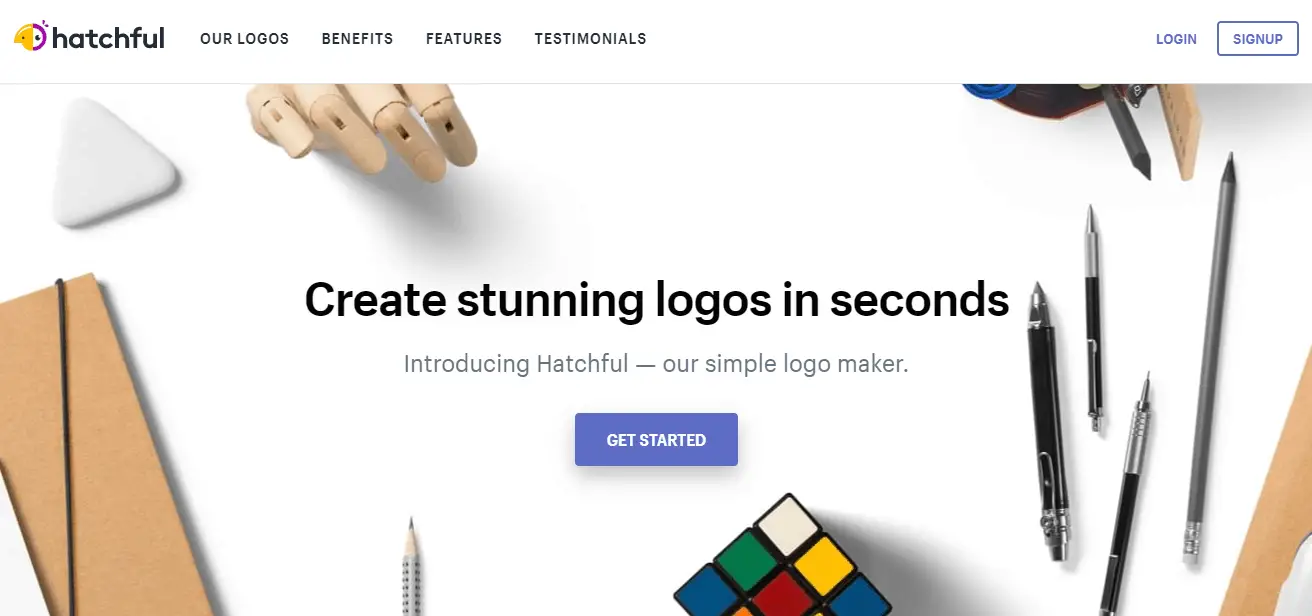 Hatchful offers an easy-to-use logo maker; all users need to do to get started is fill in their company's name and tagline, which can be changed afterward, and answer some prompt questions about business space, visual style, and where the logo will be used. After this, users can customize their logo and download it in different formats.
Users will need to create an account (free) to download their logo; however, this gives them unlimited editing options, and they can save multiple logos.
7. WIX Logo Maker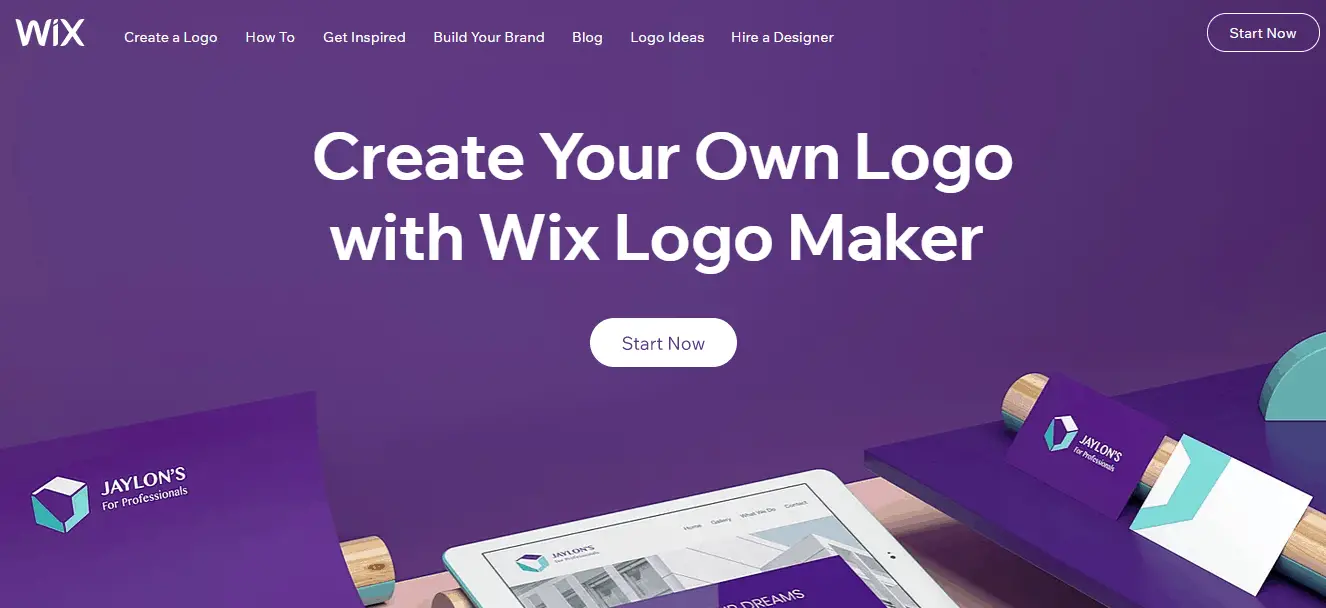 WIX is not only a website builder; it also offers users an option to design their own logo or hire a professional designer. When opting for the logo generator, users will first need to sign in to their WIX account or create one. It will ask several prompt questions about the business and will also allow users to customize elements like fonts, sizing, and text.
The logo is downloadable in SVG format with full commercial rights for use.
Conclusion
An important point to consider when choosing a free logo maker is the requirements; some need a user account to be able to design a logo, and some will require a fee to download a high-resolution logo after it was designed.
Visit TRUiC's website for more information about their top, industry-specific, small business logo generators.