The slow process of going from physical to digital has suddenly been forcefully sped up ever since most of the world went into some form of lockdown. Having said that, most of us are now working from home, and that has both its pros and cons. So, let us tackle one of the main problems we face when we work from home, and that is signing things.
Unfortunately, there are no fancy solutions to this problem. But, we do have a few options, and the most common ones are:
have the documents delivered to us, sign them, and then send them back.
print out the documents, sign them, scan them, and then send them via email.
As you can imagine, both of these methods are really slow and do not take into account certain factors like if we have a printer or if we can safely email sensitive documents. Thankfully with the rise of technology, we now have the option of using eSignatures. Now, the question is, what are eSignatures, and how do they work.
eSignatures are not a new concept, so as long as you are not using an eSignature app from some shady website, you should be pretty safe.
To help you pick an eSignature app, here is a list of the top 5 ones for business use in 2021.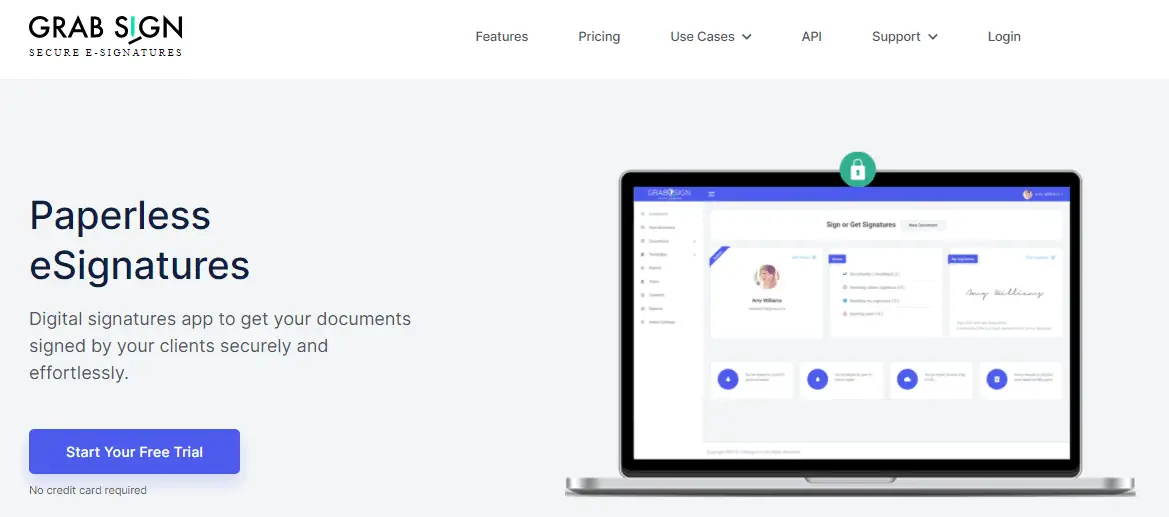 Grabsign is a great, convenient, and secure eSignature app that can help you manage all your legal endeavors. With its modern design that allows for an amazingly fast workflow, you will find yourself flying through documents.
Grabsign focuses on the use of templates. These can be utilized to create professional-looking documents that can be sent securely and quickly.
Other great features that this app provides are the built-in calendar and the ability to set reminders. And unlike many other available options, when you purchase Grabsign, it is yours forever, with no monthly subscriptions and additional fees.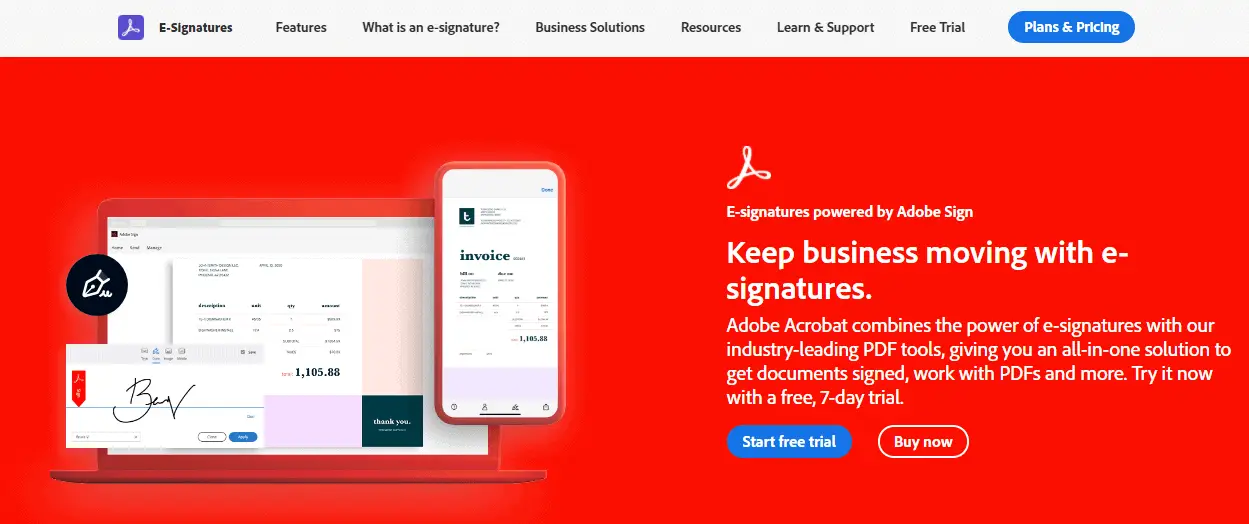 As you might have already guessed, Adobe Sign is a tool from Adobe, and because of that, it is extremely popular. Plus, since it was developed by Adobe, a company that is well established, people do not have that much trouble with trusting this tool when it comes to security.
Another great aspect of this tool is the fact that it operates from within the Adobe Acrobat PDF reader. This is quite handy as juggling between multiple programs can be tedious. Having said that, this is also Adobe Sign's biggest weakness.
Since it is tied to another program, you are forced to pay for something that you do not necessarily need. Still, if you are already planning on using Adobe Acrobat as your primary PDF reader, you can sleep soundly knowing that it comes with the feature to electronically sign documents.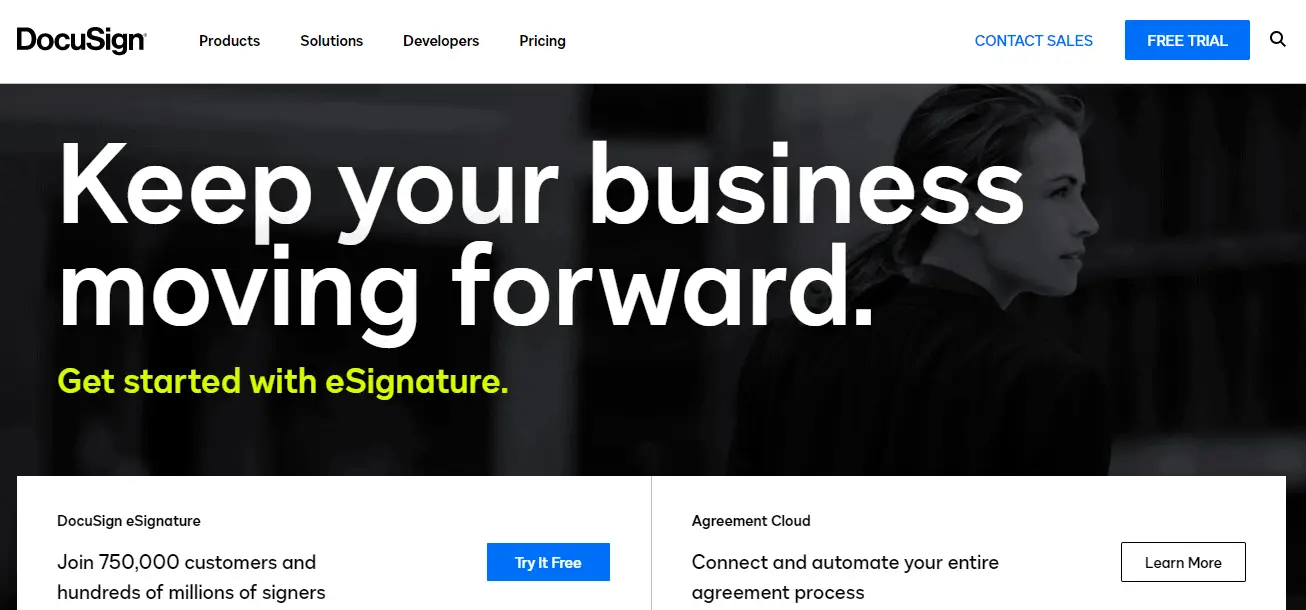 Marketed as the number one eSignature app for Windows, DocuSign has garnered half a million users, and for a good reason. Unlike Adobe Sign, DocuSign is a standalone product that boasts many features, along with the fact that you can use it to electronically sign documents. To find out more about the differences between the two platforms, check out this Adobe Sign vs DocuSign comparison.
Offering users reusable templates for creating documents, the ability to automatically add certain information like dates to your documents, or the fact you can integrate DocuSign into certain tools that you already use (Gmail, Salesforce, etc.), can come in handy. On top of that, DocuSign supports over 40 languages.
DocuSign also offers an all-in-one online business solution aptly named "Agreement Cloud".
Since it is the go-to eSignature app of many big businesses like T-Mobile, Apple, and VISA, there is no reason to doubt this product's quality.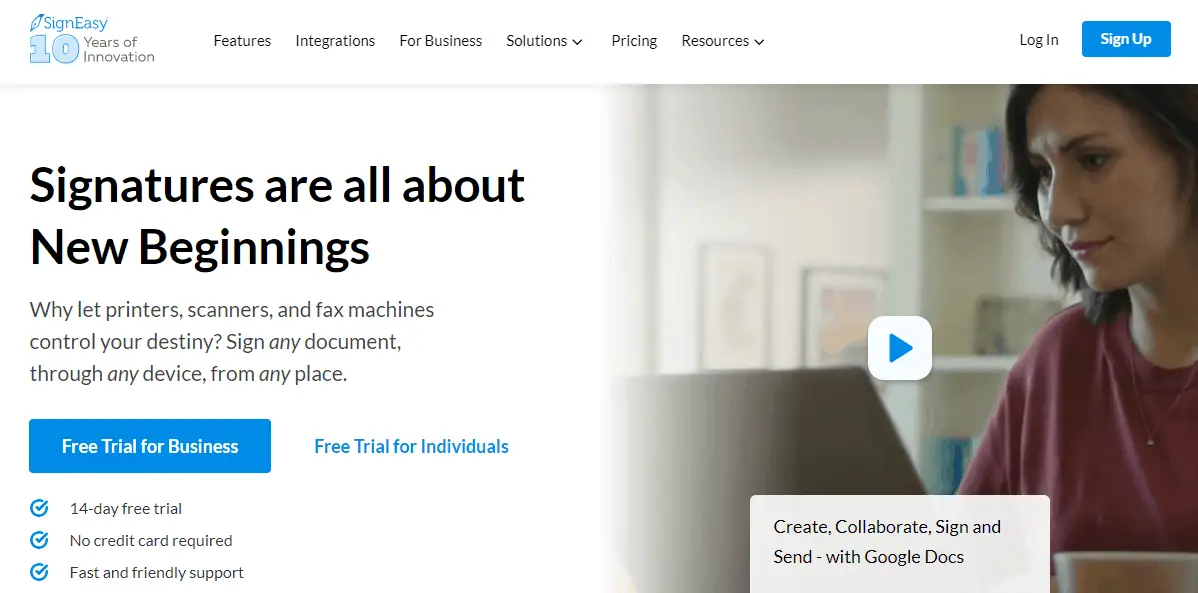 Another powerful eSignature app. But, what makes this app different from the others mentioned so far is the fact that it was developed for mobile devices. Of course, you can still use it on your PC or Mac via a browser, which is another plus. And as its name suggests, SignEasy is all about providing you with a service that is not needlessly complicated.
Through its simple and clean interface, this app provides you with everything that you expect from an eSignature app. It also sprinkles in some additional features that are by no means necessary but can be quite useful, like the option to have people sign documents in person, which pairs amazingly with the fact that you are using a mobile device to run this app as well as the app's integration with Evernote and certain Google products.
As far as pricing goes, this app is a bit cheaper than the ones we mentioned so far, which can be great for all of us with a tighter budget.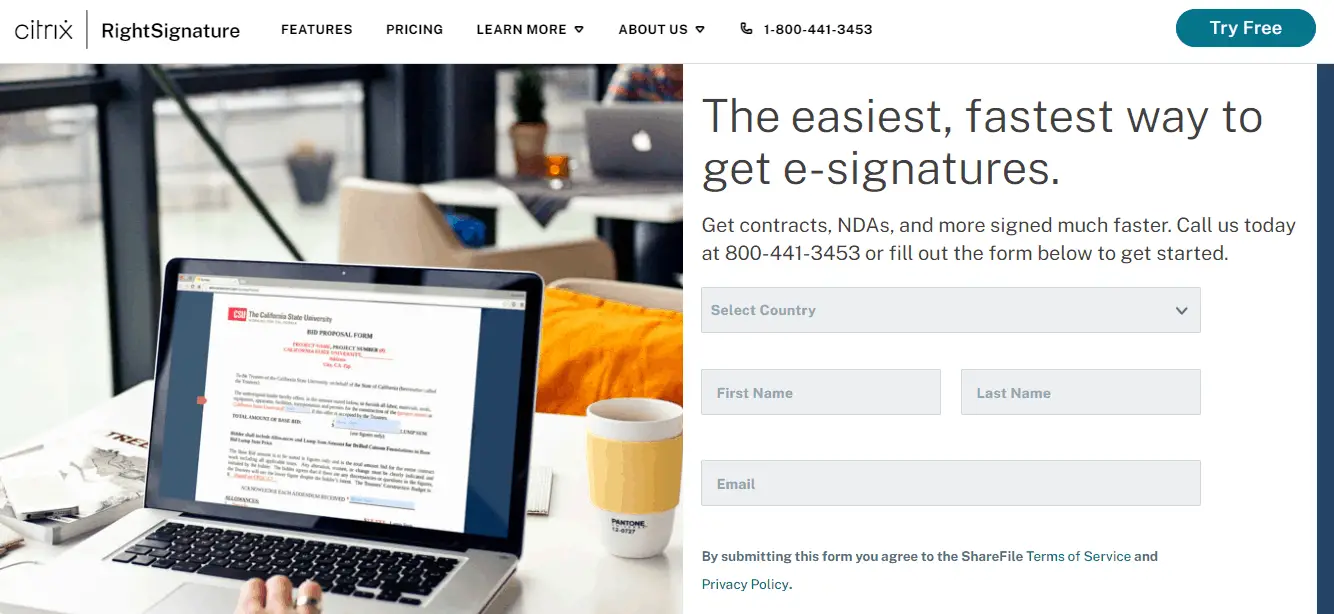 The last entry on our list is for those of us that take their security very seriously. At first glance, RightSignature looks like your run-of-the-mill eSignature app.
You can use it to upload documents and fill them out just like any other eSignature app. Plus, it has a few great features that might make it a bit more appealing to certain people. But, where RightSignature shines is its security department which provides a level of security on par with online banks thanks to 256-bit EV SSL encryption.
With your data secured in Amazon's S3 data centers, you can be sure that it is safe and sound.
Summary
Suppose you are someone that has to send and sign a lot of documents; in that case, you really need to invest in an eSignature app.
This article gave you a basic overview of some exceptional eSignature apps and hopefully guided you in finding the right solution for your needs.