Over the last few years, video content has proven to be a good way to attract people's attention on social media. However, creating high-quality content that does that isn't as easy as you might think.
If you've been creating digital content for a while, you've probably realized that it can be a bit time-consuming and difficult at times. Furthermore, if you are using multiple social media platforms such as Facebook, Twitter, Instagram, and so on, then, you should've also learned by now, that each platform acts differently towards various file types.
For example, Facebook can take advantage of 4K video and a 360-degree view, while Instagram needs to heavily compress these large files and doesn't even support some of them. However, you can use similar tools for both platforms and the outcome will be pretty much the same.
Needless to say, online exposure has never been more difficult to accumulate as more and more businesses are using the same tools and strategies to attract organic traffic, which due to the lack of creativity cause digital content to go unseen. The good news is, that there are loads of (professional) content creation tools that you can get for a decent price as well as some free services and tools that will make your life much easier.
These tools will help you edit your images and/or video footage and export that high-quality content to your social media profiles as well as provide more exposure. So let's get to know some of them, shall we?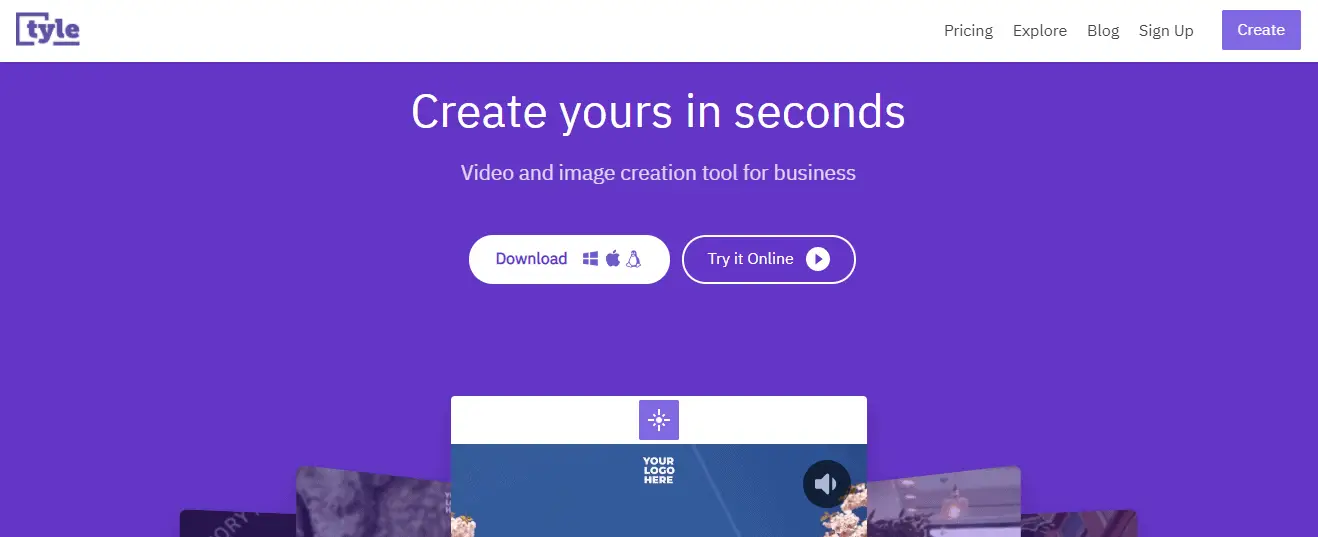 If you want to quickly design unique, high-quality video and image content for social media and video platforms, then Tyle is the tool for you. With their smart video and image editor, you can quickly create high-quality content for your social media that looks and performs well on all devices. The higher the quality of your content, the higher the chance of greater social engagement.
Easily create content using the template and royalty-free image and video library, and simply add your media and text. You can edit each layer to customize your video without much effort on your part.
There are five different layers for you to choose from and the smart editor automatically adjusts the design to optimize the video for better visibility, which saves you a lot of time as you avoid doing numerous steps.
You don't even have to use your own video footage or photos, as with Tyle, you have access to over three million free stock photos and video clips, as well as more than 1.5 million stock photos and videos that are approved for commercial use.
Tyle allows you to add background music and effects to your video and preview it before exporting and sharing the file. And you only need to create one video as the tool resizes it to fit any social media platform.
Tyle Features
Magic resizes
Web sharing
Large gallery
Custom colors
Custom sizes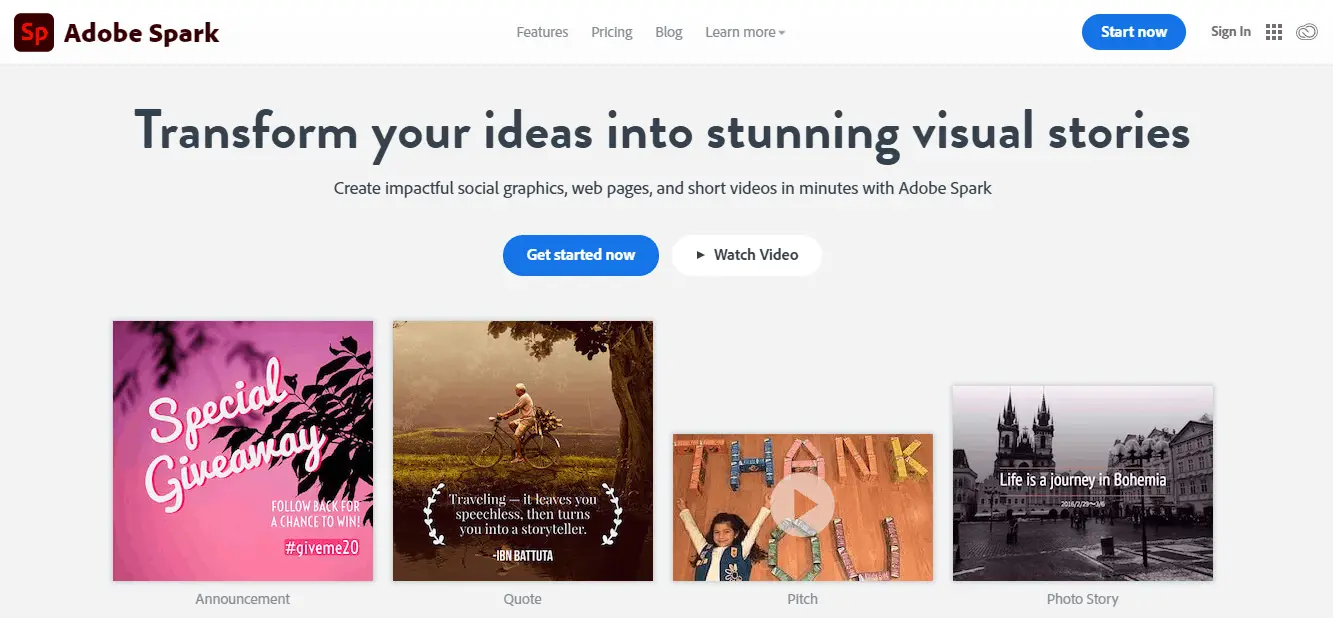 Adobe Spark is great for creating professional-looking content for social media as it allows you to not only create, but also customize, and share content almost instantly.
Try out their various professional templates and start creating stunning videos and graphics for your social media.
There is a free version but it inserts the Adobe Spark logo/watermark in your videos, so I suggest you upgrade to the premium version that starts around $9 per month.
All in all, with Adobe Spark, you will be able to easily customize your content by using your logos, colors, fonts, and create high-quality content for all types of platforms. Once you're finished, directly share your video to the platforms of your choice.
Premium Features
Thousands of free images and icons
Exclusive premium templates & Adobe Fonts
Personalization and customization features
No watermark in your projects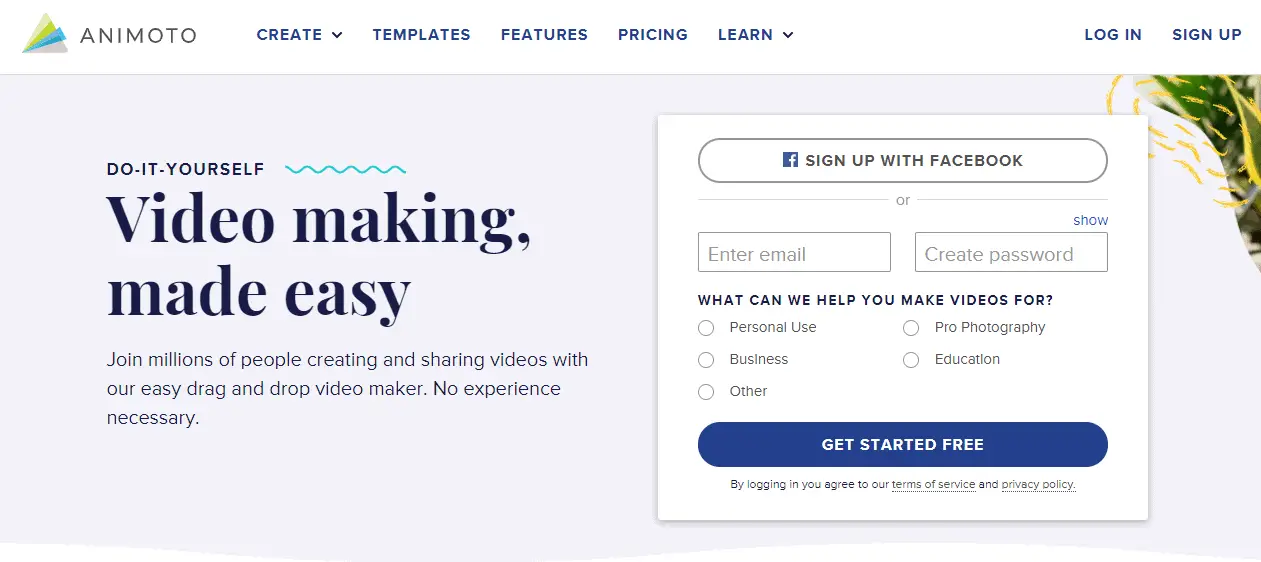 Animoto is a cloud-based video creation tool that helps you quickly create professional videos. Using it, you can create your video from scratch on your own by adding images, videos, text, and sounds. On top of that, you will also have access to a vast music library with more than 2,000 licensed songs.
There are loads of templates and customization options that come with Animoto and you can export as well as share your videos with ease.
Upload your video content directly to social networks such as Facebook, Instagram, Twitter, and YouTube.
You can try out their free version that lets you create an unlimited number of videos but it will add their Animoto watermark to your content. For the paid version, the prices range from $33 to $49 per month.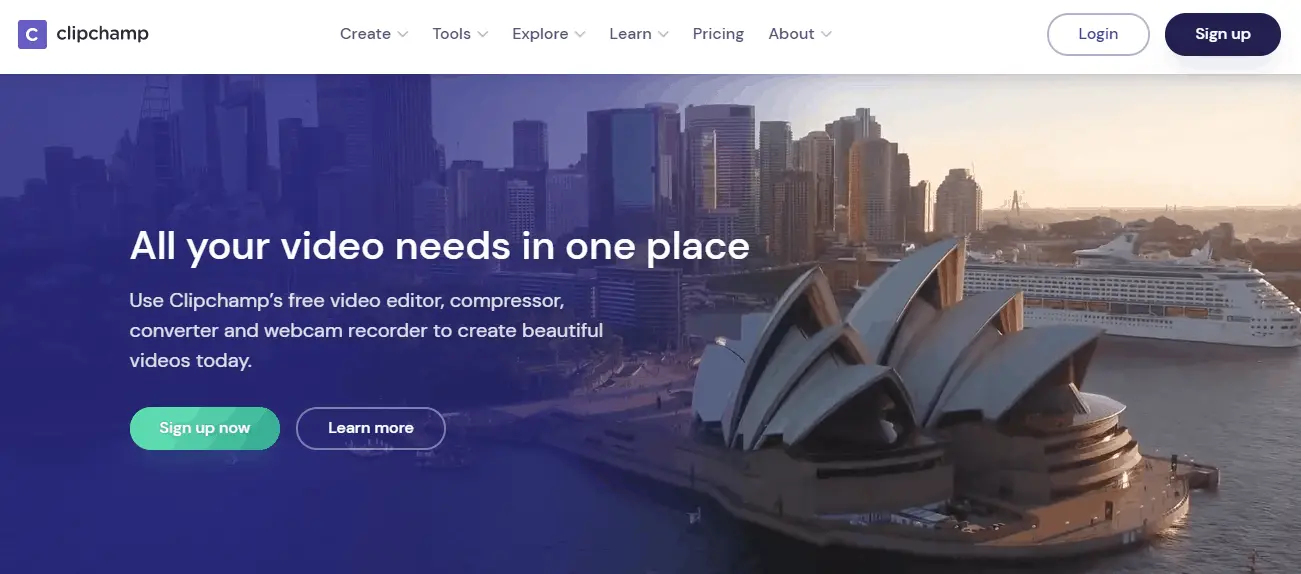 Clipchamp has various editing features that will allow you to create video content even if you have zero experience.
Easily edit your footage directly through your browser, explore their content library and try out various customizable video templates, or a video filters editor. Simply change the text to your liking and export the file to your drive. No matter if your videos are for YouTube or Instagram, the right template is waiting for you.
Customize content by adding various elements and compress videos to match a wide variety of formats and resolutions.
The available output presets include:
Web – Optimized for online use
Mobile – MP4 files for mobile devices
Windows – WMV & WMA video formats
4K conversions are supported as well if that's something you're interested in.
You can try Clipchamp's free "Basic" plan that offers unlimited video exports in 480p quality and see how easy it is to use. But they do also offer various paid plans.
Conclusion
Creating high-quality content can be tricky but that is rarely the case if you use the right tools. Some of these tools are pricey but let's be real, they do most of the work for you and just with a few clicks here and there you can produce and share your videos to most social networks out there.
If you're having trouble standing out from the crowd, simply try out one of these tools and I'm sure that you won't regret it. Start taking the lead and overcome the competition by producing higher quality content at a much faster rate with the help of tools and services that are specifically designed for that kind of work.