Are you an aspiring photographer who is looking for the best plugins out there to help you start a modern photography site for your business? If yes, you've come to the right place. Down below, you'll find some of the best WordPress plugins, which are specifically designed towards photographers and which will help you modernize your WordPress site. A site is very useful for running a photography business, as it allows you to share your work with your specific audience, and even the rest of the world. A properly designed site will help you promote your brand and increase your traffic rates.
Since WordPress is very popular and easy to use, it is the most common choice for photography sites.
You can completely customize the look of your site by using differently available WordPress themes, but the best way is to use plugins, which are specifically designed to add additional features and tools that are used to change the appearance and improve the functionality of your WordPress site. The two key aspects of having a good site are maintenance and optimization.
There are many different WordPress plugins, but to save us some time, I've listed some of the best photography WordPress plugins, which will help you make a beautiful photography site. Let's get started.
Envira Gallery

Envira Gallery is one of the best WordPress photo gallery plugins. It helps you create beautiful and professional-looking galleries for all devices. Design good-looking and responsive photo & video galleries for your WordPress site.
Envira has over 25 different add-ons, which will help you design your image gallery in no time. Also, you can import pictures from Instagram, Dropbox, and other sources.  Some of the features are image gallery widgets, album add-ons, eCommerce integration, Instagram add-ons, deep-linking, protection add-ons, etc. The plugin has SEO in mind and will help your exposure when it comes to search engines. Another good thing is that your gallery images will load fast, so no worries about your WordPress site's performance.
Smash Balloon Social Photo Feed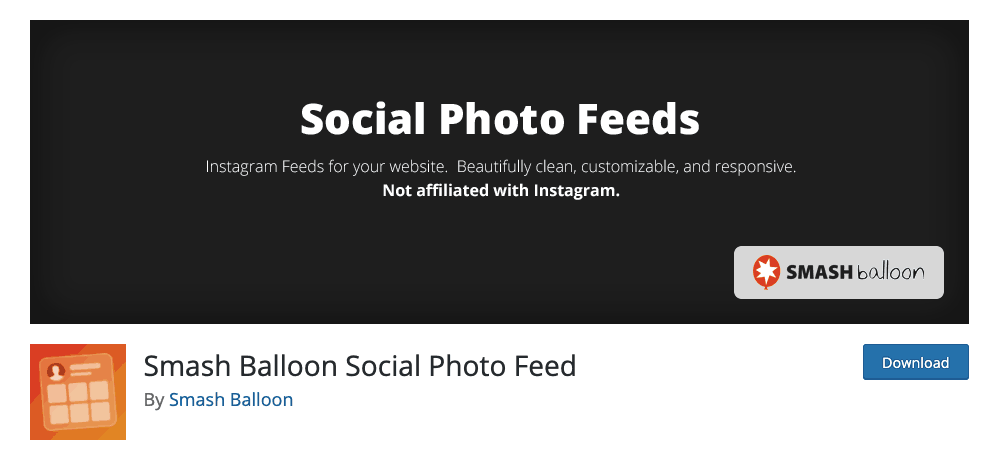 With Smash Balloon Social Photo Feed, you can display your Instagram posts from different Instagram accounts, in the same single feed, or if needed, in multiple feeds.
Features
Simple & Easy to set up
Responsive and mobile-ready – layouts look beautiful on all screen sizes and/or width
Fully customizable – change the width, height, size, background color, etc.
Use "shortcode" options to customize your Instagram feeds
Display thumbnails, medium or full-size images directly from Instagram feeds
Load more of your Instagram photos by using the 'Load More' button
Adds a "Follow on" Instagram button to your feed
This plugin enables automatic updating of the feed with the latest posts from your Instagram account. By adding a "Follow on" Instagram button, it is easier for your audience to subscribe for more content.
Since a lot of photographers use Instagram to share their content and to get recognized, this plugin can also help you grow your follower numbers by notifying and transferring your WordPress traffic to your Instagram account, and also let them follow you on Instagram with just one click. The "Pro" version gives you more features but will cost you $39.
Soliloquy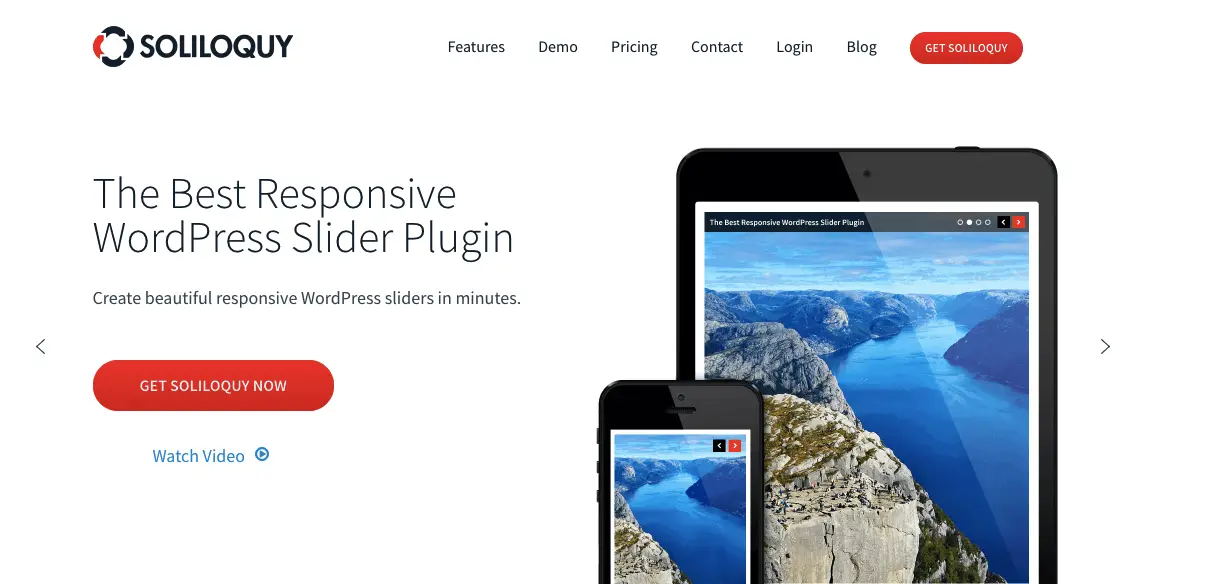 If you're looking for an image slider for your photography site, then look no further, as Soliloquy is the best slider in the business.
It has over 900,000 downloads and various features such as slider themes, dynamic sliders, video sliders, drag & drop builder. It allows importing from Flickr, Instagram, and includes protection, which prevents users from downloading your files.
The sliders are completely responsive, fast to load, and work great on all devices.  Sliders are important, as they help present your work in the best light by creating an interesting slideshow. With the help of this plugin, you can easily create responsive slideshows and add sliders to pages, posts, and even your homepage.
The plugin is well optimized, allowing for fast page loading. It also features SEO optimizations, which will give you the maximum boost in search results.
Easy Watermark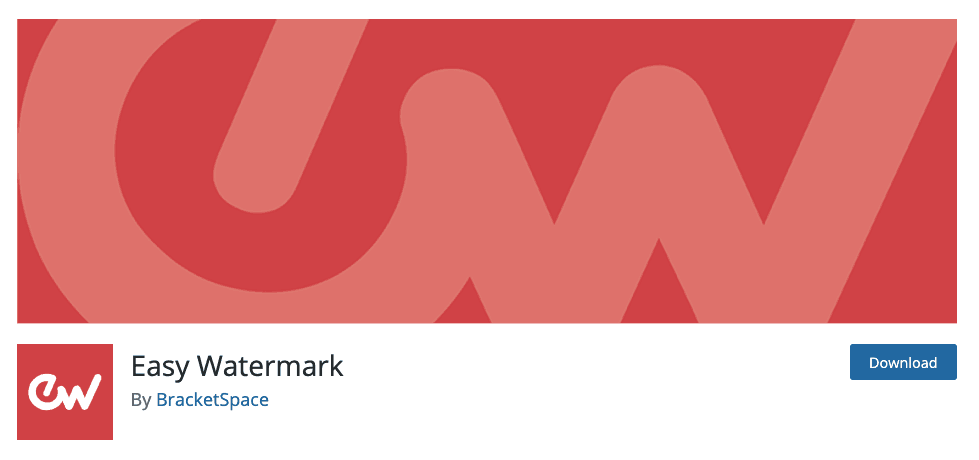 Easily add watermarks to photographs to protect them from misuse or reuse without your consent with the Easy Watermark plugin.
The plugin allows you to automatically add watermarks to your uploaded images, which can be found in your WordPress Media Library. Select an image and set the desired opacity and watermark position, and the plugin will do the rest of the work for you!
You can also add watermarks to existing images, which can be useful if you find that someone is stealing and using your work while presenting it as their own. Choose an image, text, or both to set a watermark on your content.
Features
Image watermark supports JPG, PNG or GIF
Fully supports transparency and alpha channel in PNG and GIF files
Set opacity from 0-100% for JPG, GIF, and text files
Create text watermark by using TTF fonts
Set text color, size, and rotation
All of the built-in image sizes can be watermarked along with the additional sizes, which are registered by themes or plugins
Create image backups and easily restore from desired images
Font support: Arial, Arial Black, Comic Sans MS, Courier New, Georgia, Impact, Tahoma, Times New Roman, Trebuchet MS, and Verdana.
NextGEN Gallery
NextGEN gallery plugin is widely used since it has been around since 2007. It has over 1.5 million downloads per year and has very positive reviews. You can create simple galleries and even more advanced ones if needed.
The free version features three main gallery styles, which are slideshow, thumbnail, and image browser galleries, and two album styles (compact and extended) that come with various options for controlling size, design, transitions, controls, lightbox effects, etc.
Additional features (Premium versions)
eCommerce – lets you sell images
Image protection – protects hotlinks, watermarks, etc.
Image deep linking – lightbox galleries
Digital Downloads – download various files
WHCC Integration – fulfill orders automatically
Support & Updates – full support & constant updates
EWWW Image Optimizer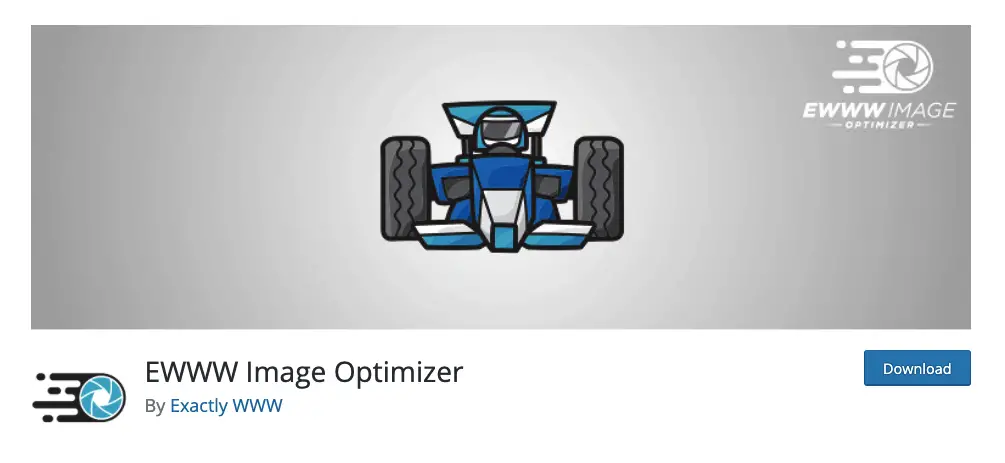 EWWW Image Optimizer plugin is used to decrease your site's page load times (speeds it up) by using image optimization. Lower load times will result in better SEO and will improve conversion rates. Also, this will save you some storage space and bandwidth. It automatically optimizes newly uploaded images, and it also optimizes all the previously uploaded images. You can convert your images to desired file formats.
Furthermore, it allows for special integrations with many popular plugins, which can come in handy if you're using multiple plugins on your WordPress site. Use this plugin to easily speed up your site and increase your traffic numbers.
Features
No Speed Limits and unlimited file size
Smooth Handling through pixel-perfect optimization
High Torque – the best compression/quality ratio available with lossy options for JPG, PNG, and PDF types of files.
Adaptive Steering – use intelligent conversion options to find the right image format (JPG, PNG, or GIF)
Comprehensive Coverage – optimize everything, even beyond the WordPress Media Library
Safety First – all communications are secured with top of the line SSL encryption
Roadside Assistance – API customers get top priority, and every single support question gets answered with care
Pack a Spare – free image backups, store your images for 30 days
Enhanced Media Library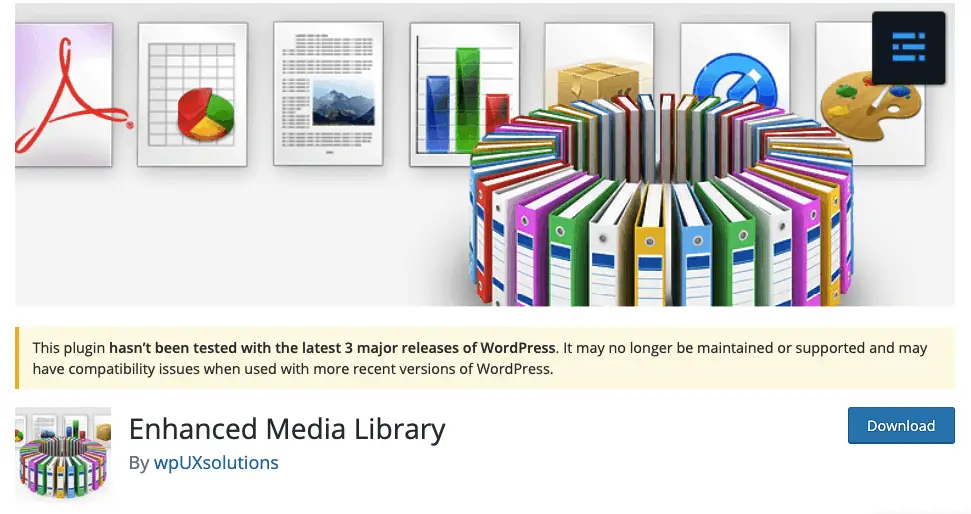 Through Enhanced Media Library, you can easily obtain Media Categories, which let you categorize and filter media items in the WordPress admin. Save yourself hours of searching through media libraries with the help of this plugin.
If you have many images that you need to organize into complex structures, or if you dislike the default taxonomy – Media Categories, you can create and/or (un)assign to the media library as many taxonomies as you want, without having to write a single line of code.
The plugin extends the existing WordPress Media Library, which grants you additional options that allow you to easily organize your image files. Support is included for free for both versions of the plugin. Users with the "PRO" version do not have priority over others, unlike some other plugins.
Conclusion
The best way to share your content is by posting it on different types of social media and using different sites to promote your work. You can easily create your WordPress site and use it to reach wider audiences. It is easy to start a photography site, but much harder to design it, and keep it maintained. So, by using various plugins, you can create a beautifully designed site in as little time as possible. These plugins can help you optimize your content, which will make it more presentable to your audience, and speed up your WordPress site's performance, SEO, and other ratings as well.