The digital world we live in is amazing, but sometimes it can feel a bit too clean-cut and cold, lacking in charm and charisma. It's true that we did work very hard on making modern and minimalist design practices a standard in all areas of design, but recently, people have shown an interest in adding a bit of personality into their designs in order to better express their or their brand's identity.
The collection of handwriting might be the biggest one out there, with each font having a unique level of boldness, curviness, and complexity. Since you do have so many handwriting fonts to choose from, finding the right one might take more time than what you have on disposal. That is why, in this article, we have compiled a list of over 25 best handwriting fonts you can start using today, for absolutely free.
Amatic SC
Amatic SC or to be more precise, Amatic Small Caps is a handwritten web font available in the Hebrew and Latin alphabet. It is a popular and widely used font, especially loved by bloggers and web designers. The font is fun but not overbearing, which makes it perfect for professional designs with a laidback vibe, but also for young and playful designs. Amatic SC is part of Google Fonts.
Source: kreativfont.com
Indie Flower
If you want a handwritten font that will make a bit of a statement but is still casual and bubbly, then Indie Flower is your font. It is characterized by rounded edges and a hint of boldness. Indie Flower is part of Google Fonts.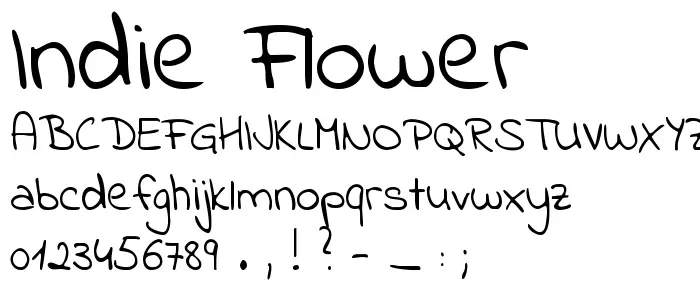 Source: fontsfree.pro
Kalam
Kalam is a font that very much resembles handwriting done with a felt tip or a ballpoint pen and is available in the Latin and Devanagari writing system. The font was actually derived from handwriting and had a very realistic look largely thanks to the deep slant in its letters. Kalam is part of Google Fonts.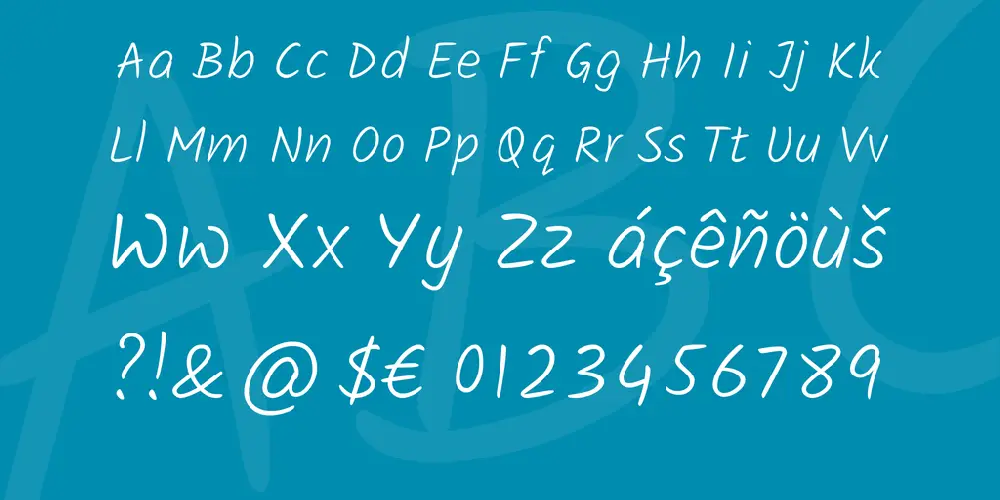 Source: blogfonts.com
Kristi
Kristi is one of the fonts that closely resemble a person's quickly jotted signature. It is a calligraphy font recognizable by its tall ascenders, descenders and slim vertical lines, and a font that works great when used in a large or small size. Kristi is part of Google Fonts.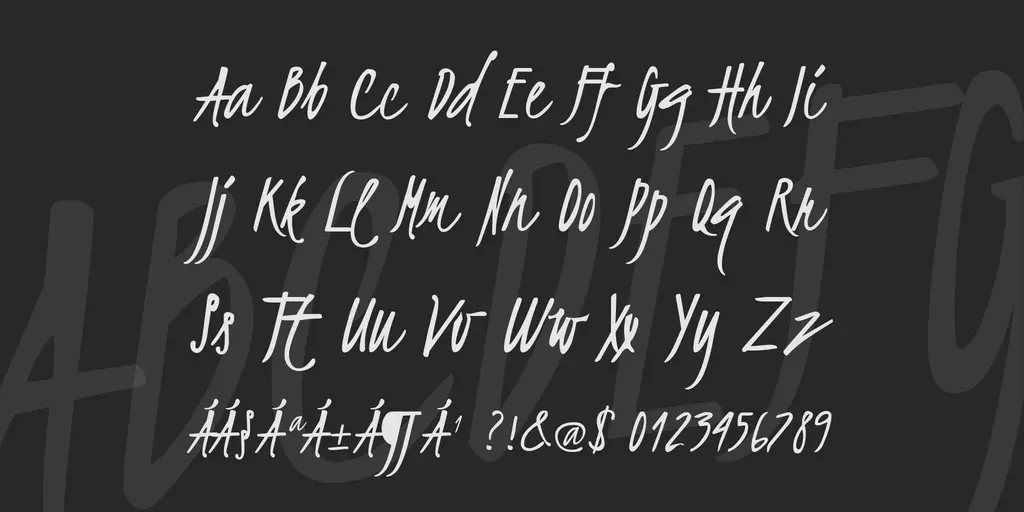 Source: 1001fonts.com
Permanent Marker
A font with a pretty self-explanatory name that perfectly imitates handwriting done with a permanent marker. It comes only in caps since texts that are written using a permanent marker rarely contain anything else than caps. Permanent Marker is part of Google Fonts.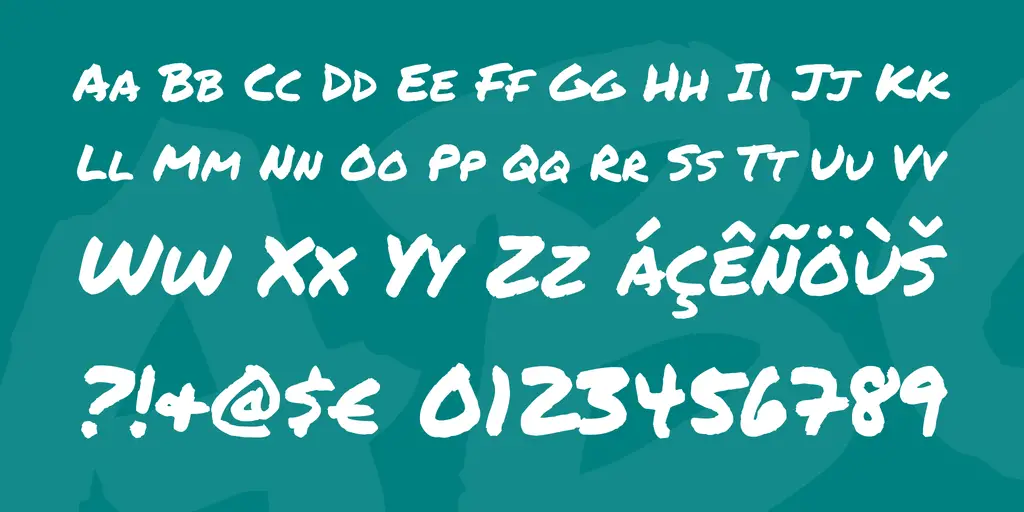 Source: 1001fonts.com
Daniel
Letters in the Daniel font resemble very thin handwriting that has a soft and delicate look. The Daniel font is available in both lower and upper-case characters and is compatible with both Windows and Mac.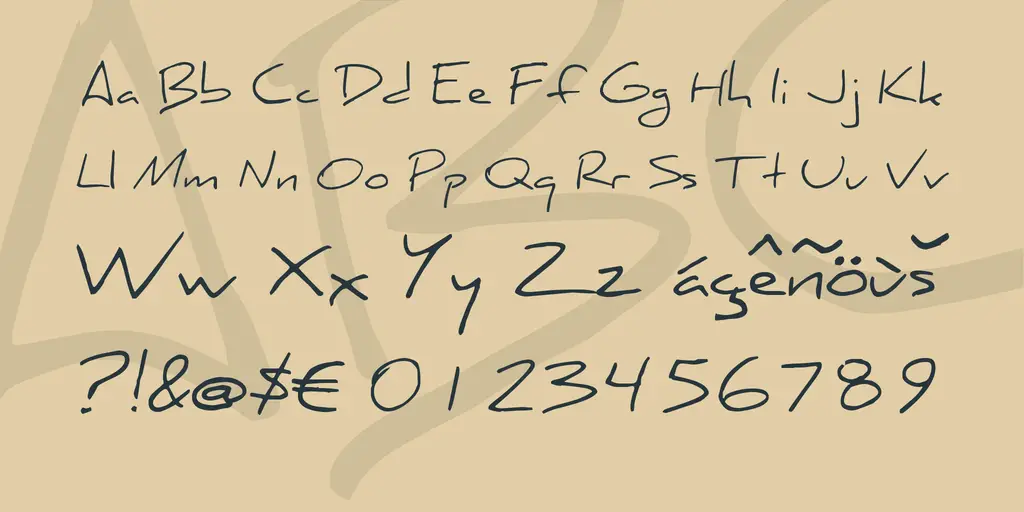 Source: 1001fonts.com
Marck Script
Another felt-tip-pen-like type of lettering. Unlike other similar fonts, Marck Script is not "connected," which allows for spacing between individual letters. It is perfect for headlines, logos, or shorter texts you want to give a welcoming and informal look. Marck Script is part of Google Fonts.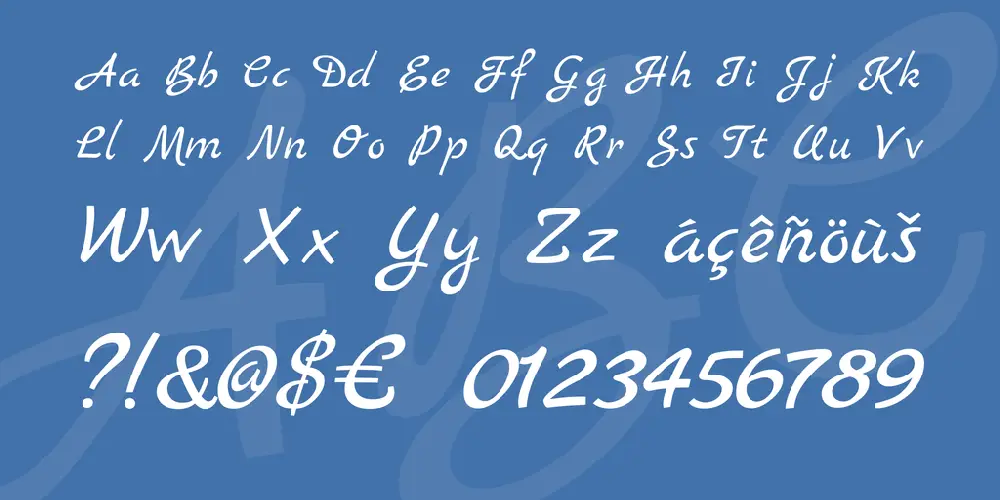 Source: blogfonts.com
Handlee
Handlee is a font whose letters have a slight inconsistency in their curves, varying ascenders and descenders, and different positions with respect to the baseline. All of this gives Handlee a very "real" look. Since all the unnecessary overlays have been removed, this font can be used in a very small size without becoming illegible. Handlee is part of Google Fonts.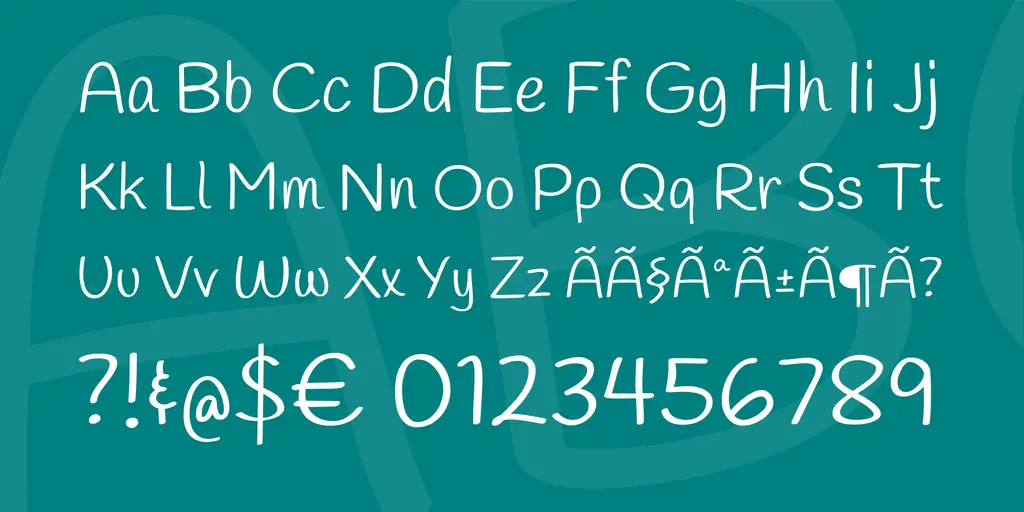 Source: blogfonts.com
Mazak
The Mazak font was drawn using very chunky marker strokes. It comes in thick capital letters with a flat baseline, so it's perfect for bold, eye-catching designs of a larger scale.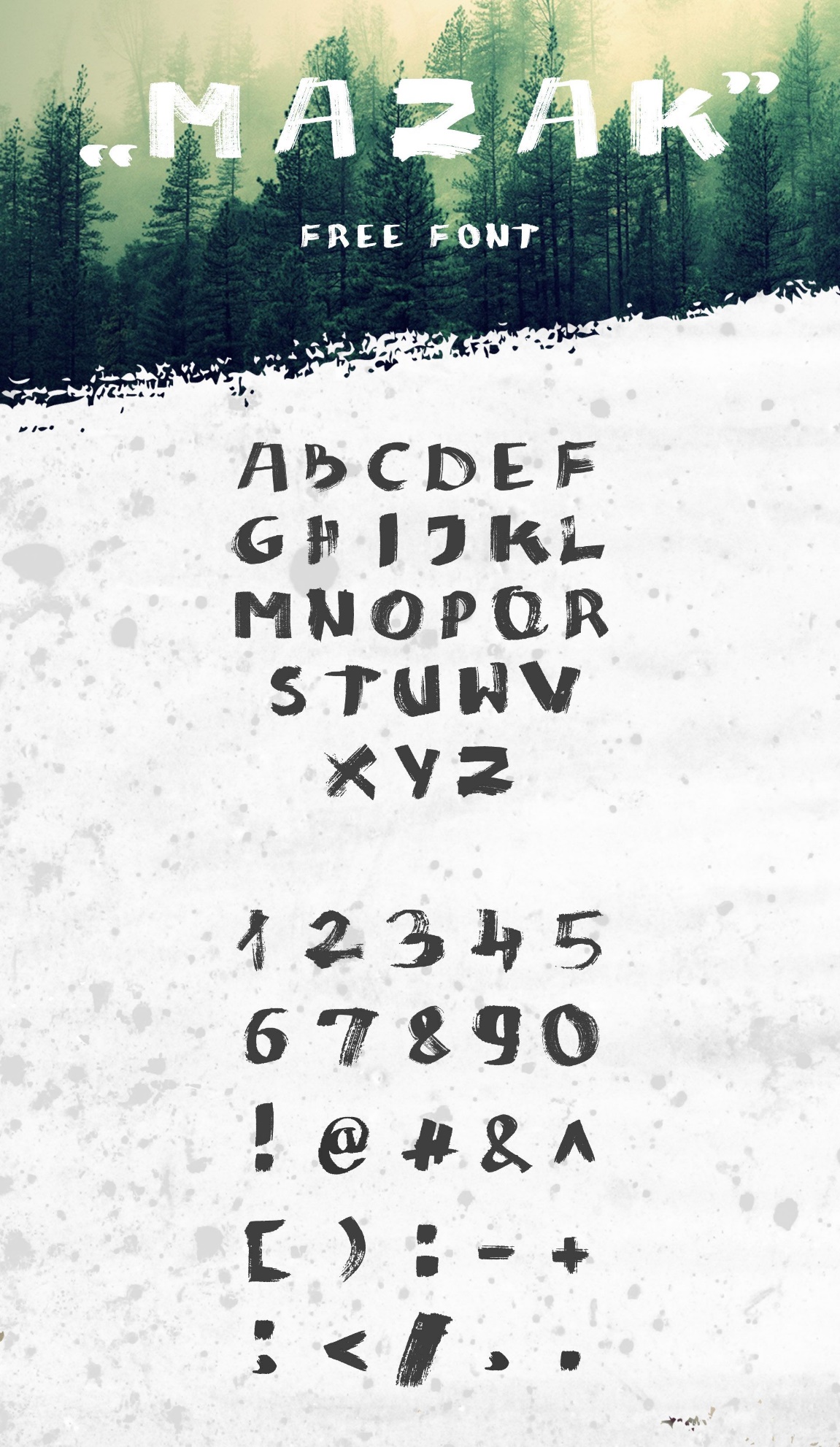 Source: Pinterest
Soulmarker
A playful font with a varying flow, available in both uppercase and lowercase characters. Soulmarker is another marker-inspired font with a bold and chunky look, great for posters, headers, quotes, etc.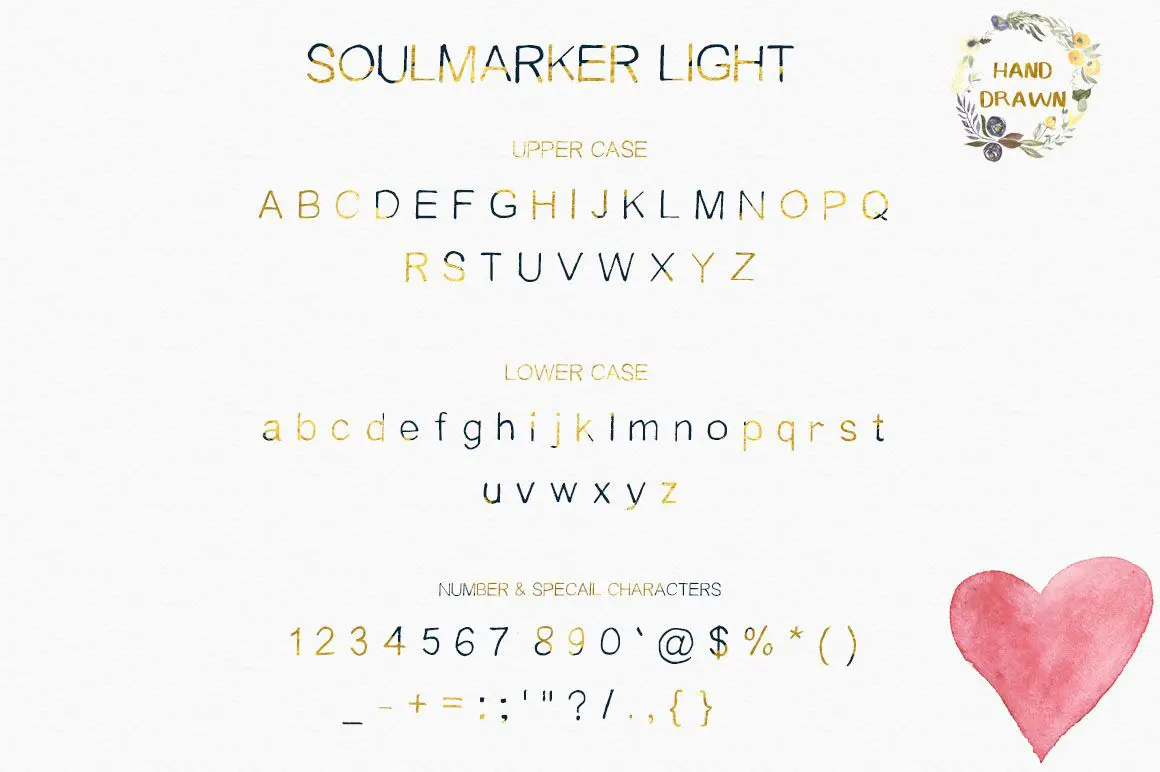 Source: Pinterest
Habel
Like Soulmaker, this a font with an imperfect flow; it is hand-drawn with every letter uniquely crafted. Habel comes in uppercase and lowercase characters, looks beautifully natural, and works especially well on invitations, stationery, wedding invites, branding, and so much more.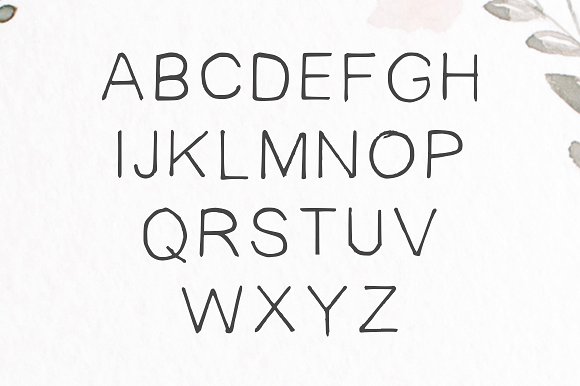 Source: creativemarket.com
Skinny
This thin font has been quite popular for years now. It resembles handwriting done using a thin pencil and is full of purposeful imperfections, which are what give it its recognizable charm. It can be downloaded at dafont.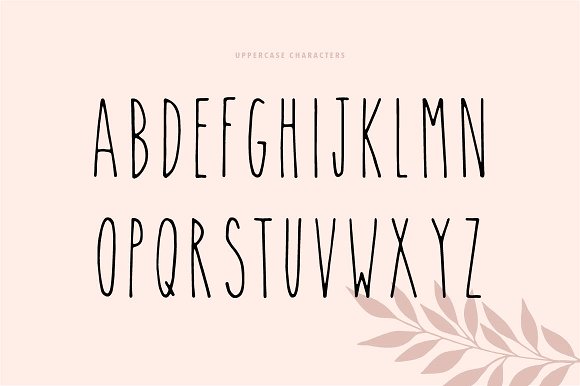 Source: creativemarket.com
Luna
Luna is a soft, simple yet quirky font. It is fun but still "clean", making it easy to read. It would look beautiful on logos, stationery, cards, invitations, packaging, etc.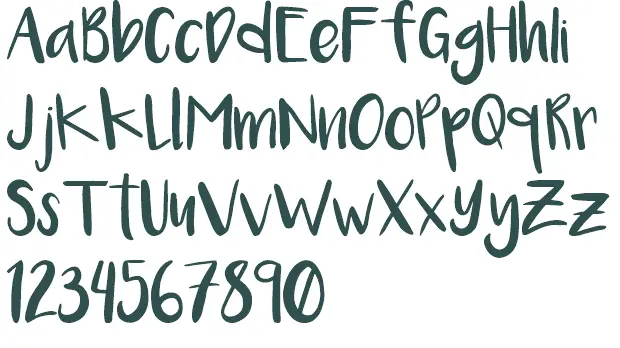 Source: Pinterest
Timothy
A font containing block capitals with a handwritten touch. Timothy was inspired by the style of the famous designer Timothy Goodman and doesn't have the swirliness, and delicateness most handwritten fonts have.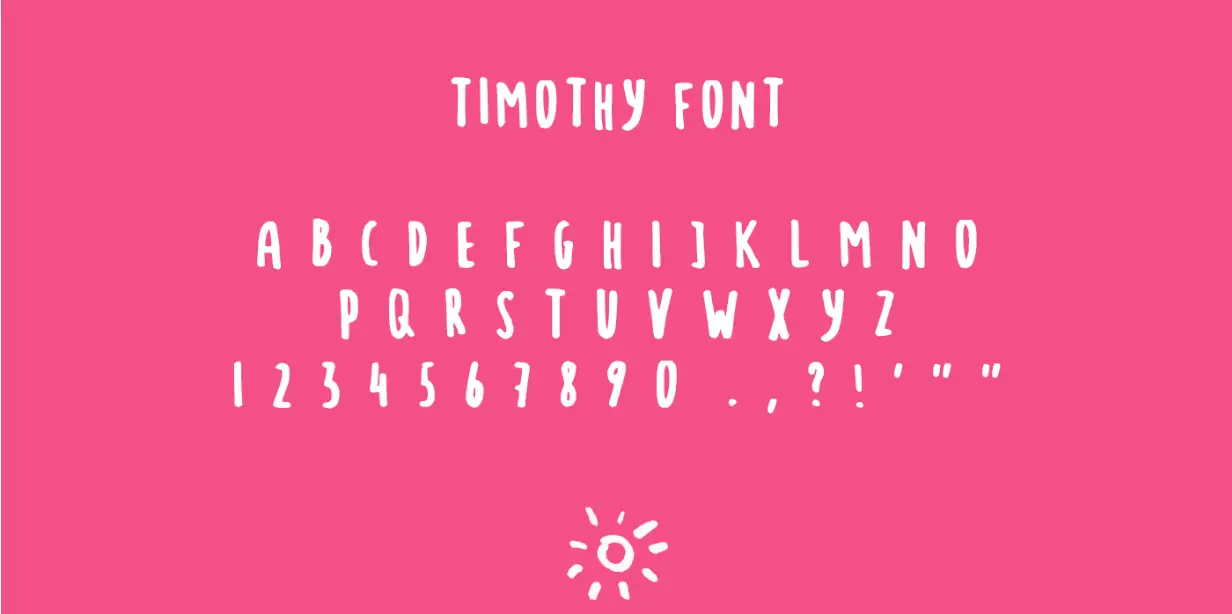 Source: behance.net
Ambarella
Ambarella is one of those beautiful-looking fonts, rich with swashes and alternates. When used Ambarella gives text a very soft and feminine look.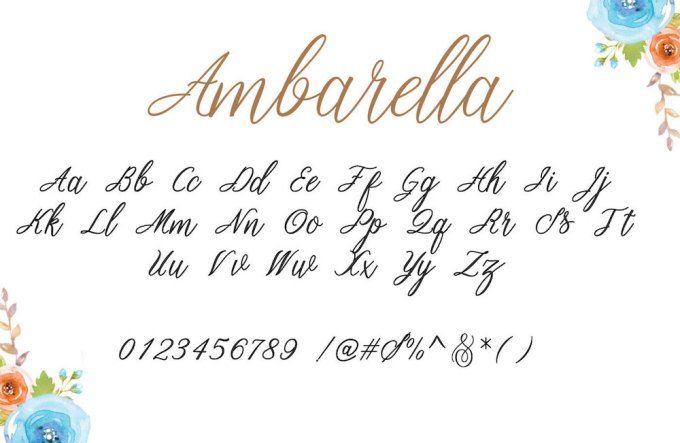 Source: Pinterest
Liberal Hand
Liberal Hand is a hand-drawn variation of the classic Serif font, available in the regular and bold style. This is a font that has a classic look but will also make a statement.

Source: hellofont.com
Arabella
Arabella is a modern calligraphy typeface with a very girly, romantic even fantasy look. It is very often used for headings, posters but is also great for invitations, apparel, etc. It comes in two styles, Arabella light, and Arabella medium.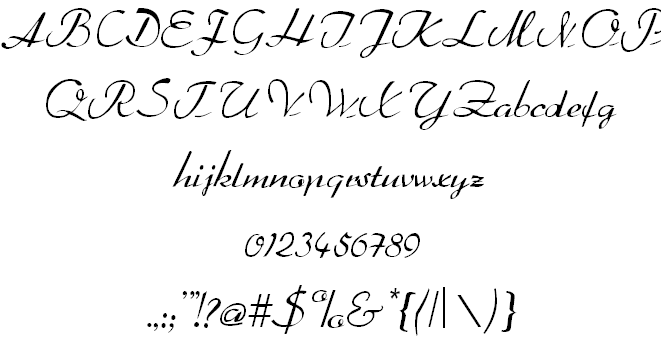 Source: creativebooster.net
Cute Punk
As the name might suggest, this is a very youthful font. Cute Punk is based on handwriting but also has somewhat of a geometric feel at the same time.
Source: fontesk.com
Seascape
Seascape is a font that looks as close to actual handwriting as possible, all thanks to its clever ligatures. Seascape is great for graphic design art, quotes, overlays, etc.
Source: creativemarket.com
Simpletune
A dry brush signature style font that gives off a modern vibe but still has a handwritten look. Perfect for event posters, graphic designs, apparel, and so much more. It can be downloaded at befonts.com.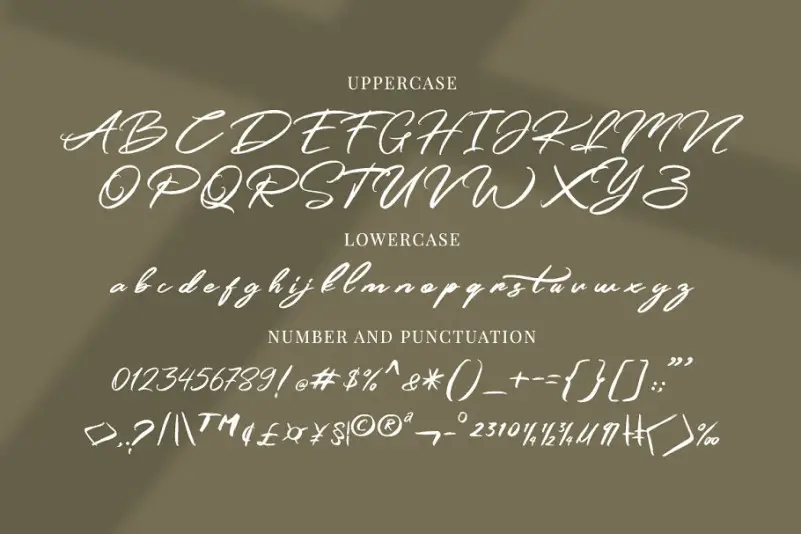 Source: befonts.com
Livingston Font Trio
This is not just one font but a font family of, you guessed it, three different fonts, Livingston Serif, Sans and Script. Livingston has that known Great Gatsby/old New York look that emits style and elegance.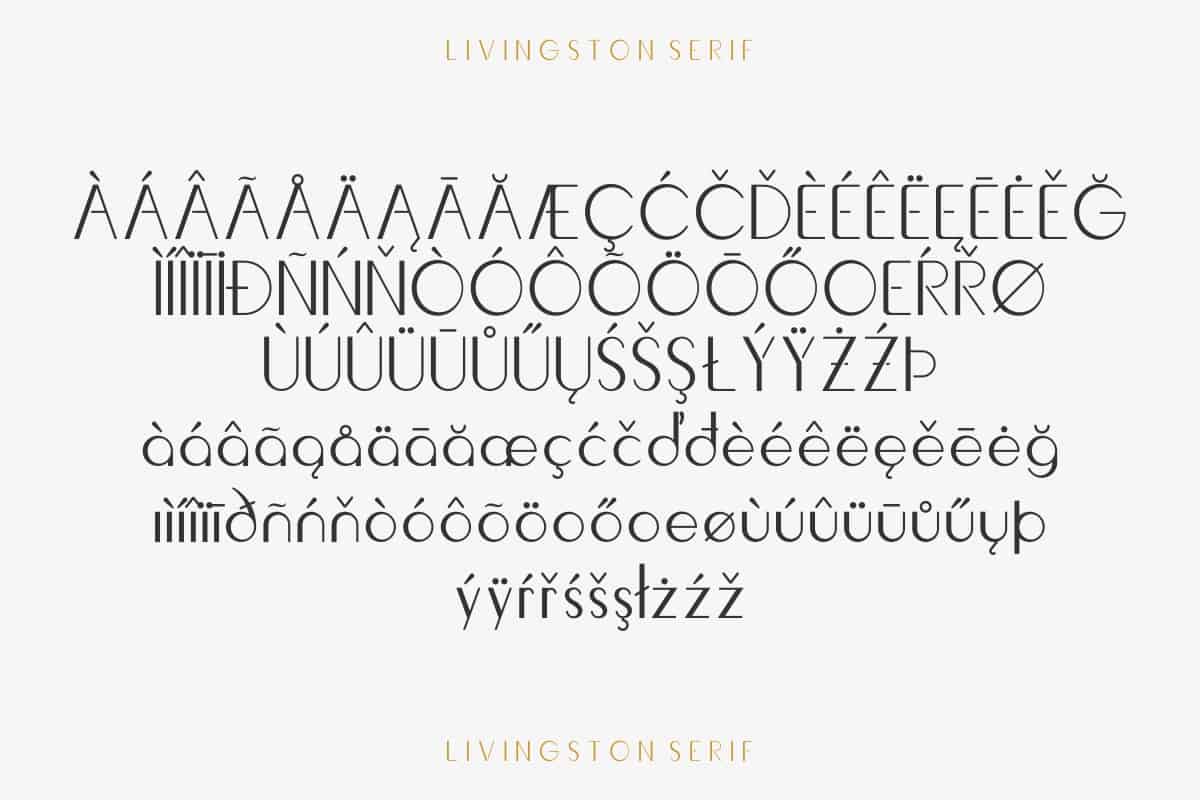 Source: fontspace.com
Calorie Script Font
A rustic but elegant font with a casual feel and a bit of texture. Great for logos, branding, quotes, etc.. Comes with non-English characters. It can be downloaded at befonts.com.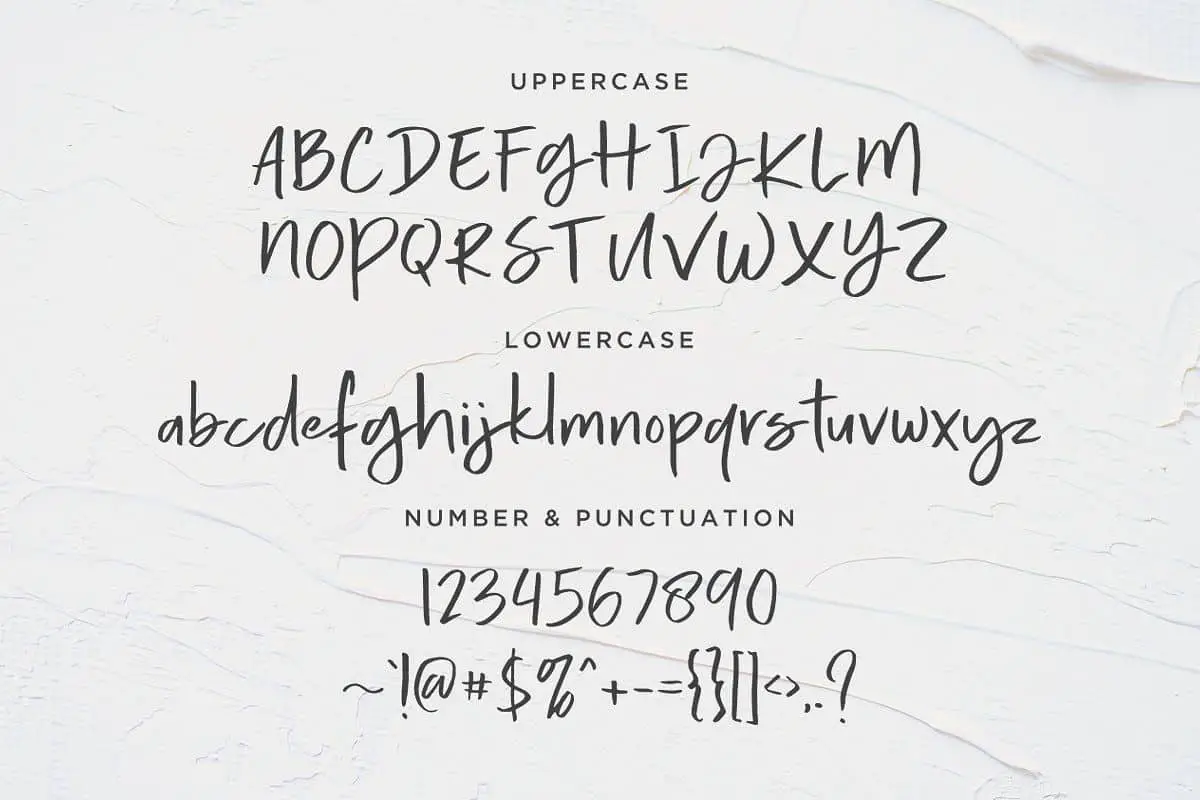 Source: Pinterest
The Secret
The Secret is a fun font great for home décor and quotes, available in both lowercase and uppercase characters.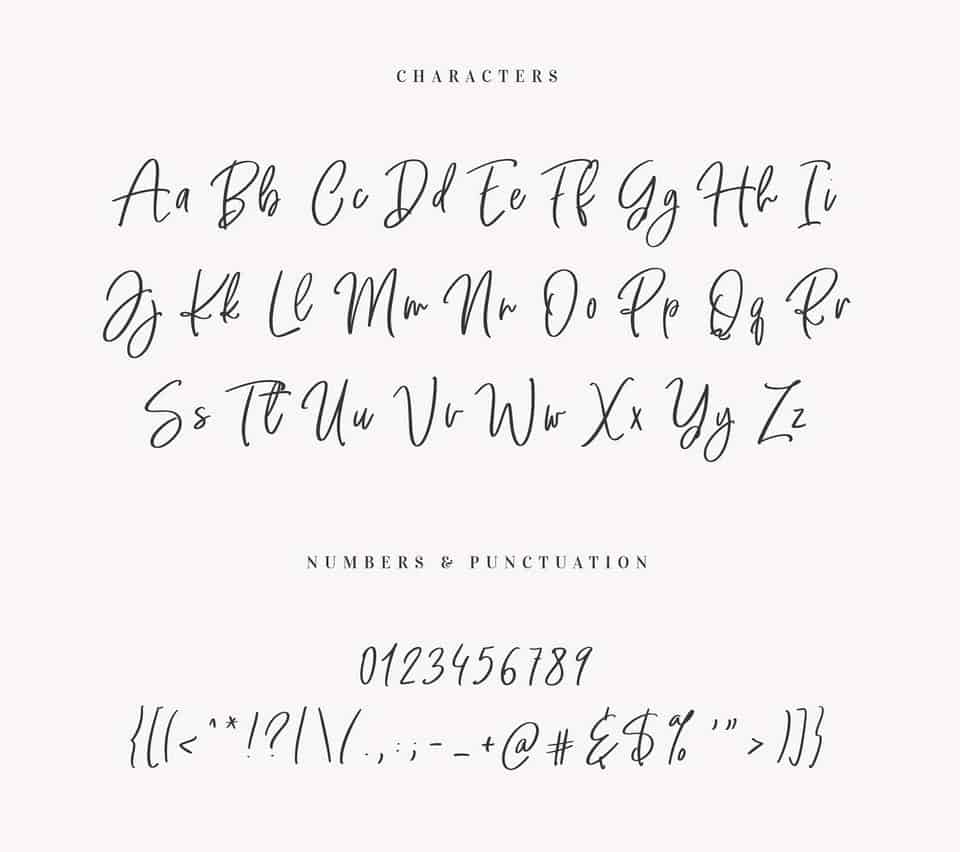 Source: pinspiry.com
Barokah
This font was inspired by the notorious Comic Sans font but is definitely its superior version. It is available in regular and bold and is perfect for, of course, comics, but also posters, magazines, and T-shirts. It can be downloaded at creativetacos.com.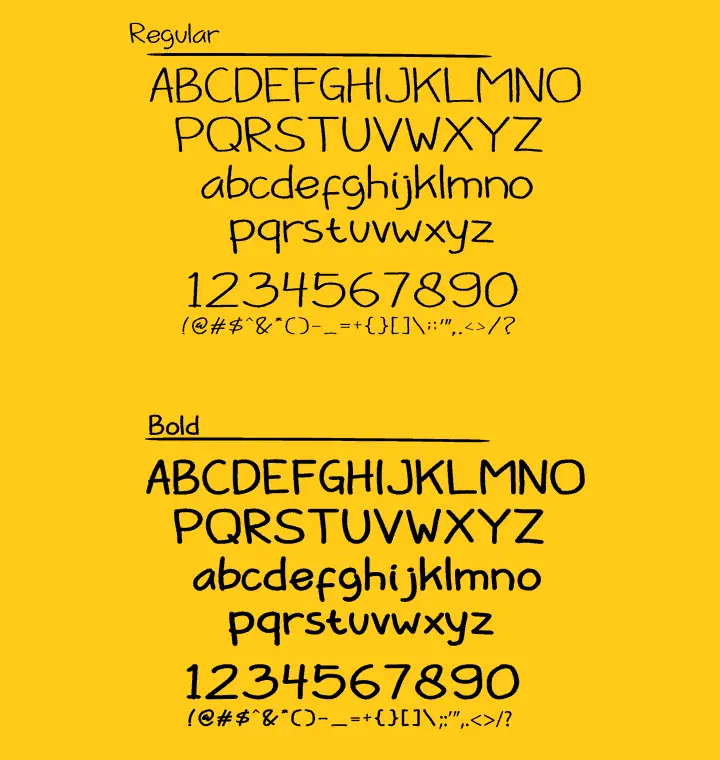 Source: fribly.com
Velocity
If you want a modern and stylish font, Velocity is exactly what you are looking for. Characterized by elegant lines that seem as if they were written very effortlessly. Works great for watermarks, advertisements, event posters, and quotes.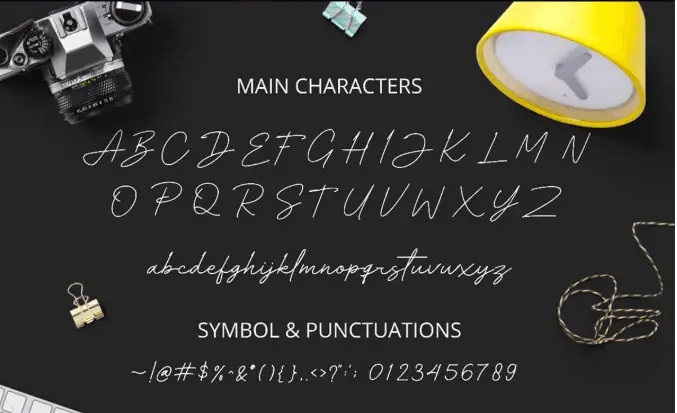 Source: creativetacos.com
La Angelina
La Angelina as the name suggests, is a font that has that known casual Hollywood glam. It is modern and feminine, classy, but still laid-back.

Source: ffonts.net
Basfar
A playful font that leaves a friendly impression. This is another font that would work great on stationery, as well as invitations, labels, and writing quotes. It can be downloaded at creativetacos.com.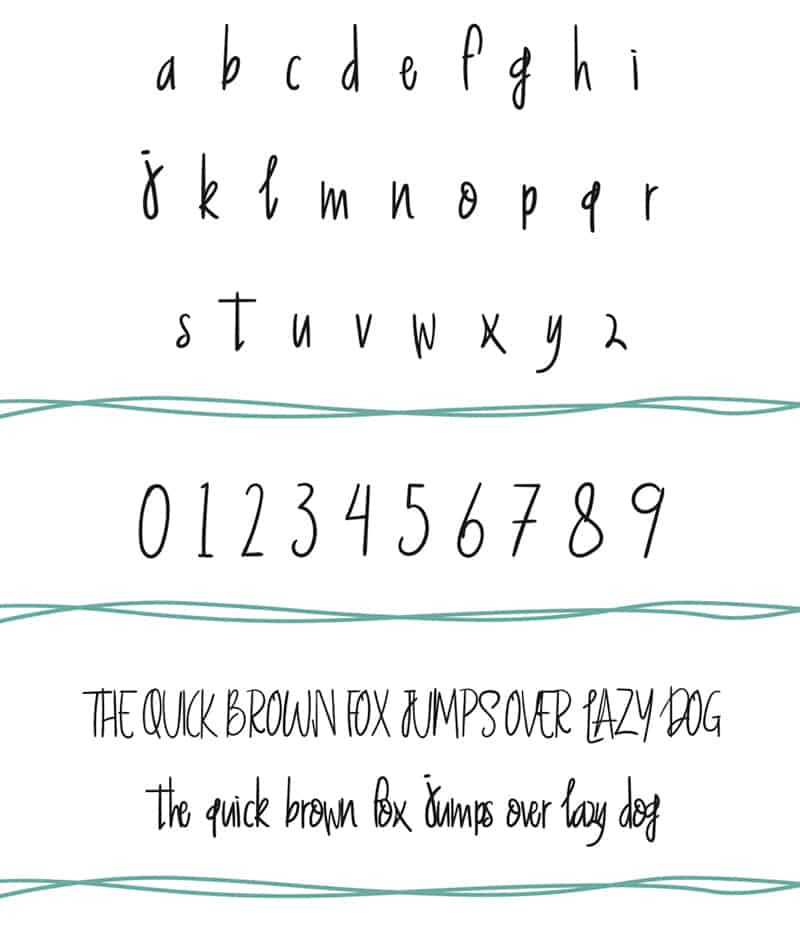 Source: freebiesupply.com
Back to you
Which one is your pick? A combination of two, maybe? Let us know in the comments below!