Ad Blockers have become increasingly popular as marketers started using the internet, web browsers, and social media platforms as places where they can advertise their products. Marketers saw the opportunity to increase their revenue by advertising on the internet more and more. However, internet users quickly became annoyed with this. This was when adblockers came into play.
They block ads when you are browsing, and they are supported by many web browsers (Explorer, Mozilla, Chrome, Opera). When the page is loading, the blocker looks at the site, checks its scripts, compares it against a list of scripts it was built to block, finds them, and blocks them.
What an ad blocker blocks depend on its coding. Some block all ads, while others block only that content that could compromise a user's privacy. By blocking all those ads, ad blockers also help increase the speed of your browsing and improve page load time.
Here is a list of ad blockers we recommend you download, so you don't need to worry about annoying ads and your privacy anymore:
1. Adblock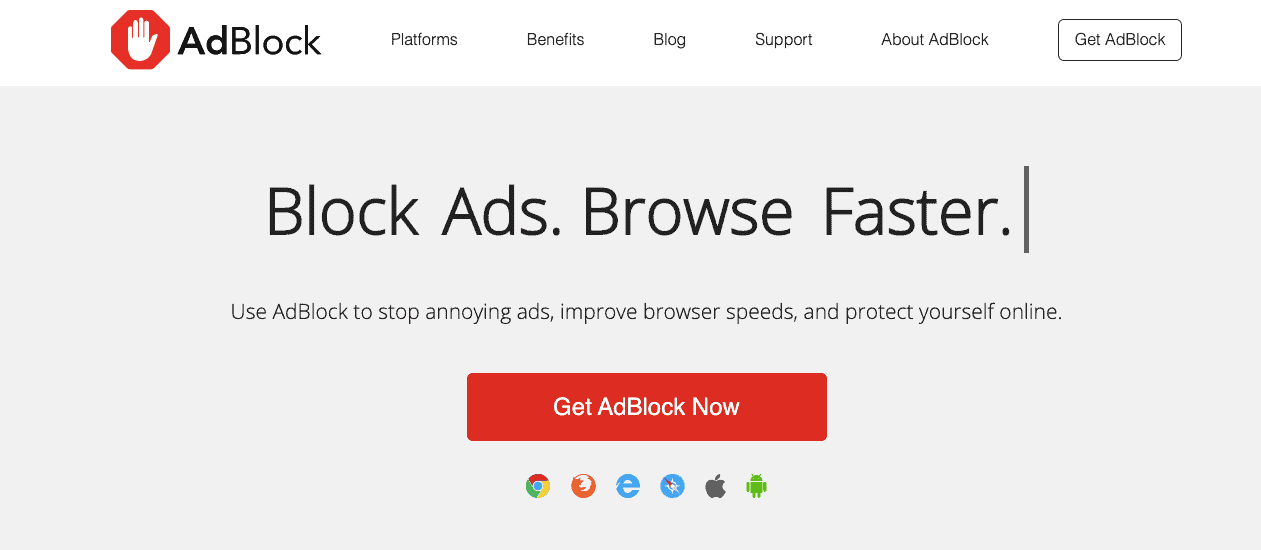 Adblock is a free ad-blocking extension. It is supported by Firefox, Chrome, Opera, and Safari. It blocks all of the ads on a website, and you can disable it for any page if needed. You can also choose which ads you find acceptable or if you want to block additional tracking and social media tracking. This extension also gets rid of ads on YouTube, which many other ad blockers have issues with, and that is what makes it one of the most popular ad blockers.
There is also a list of whitelisted websites you have decided to let advertise to you. It has more than 65 million users and is available in more than 40 languages.
2. AdLock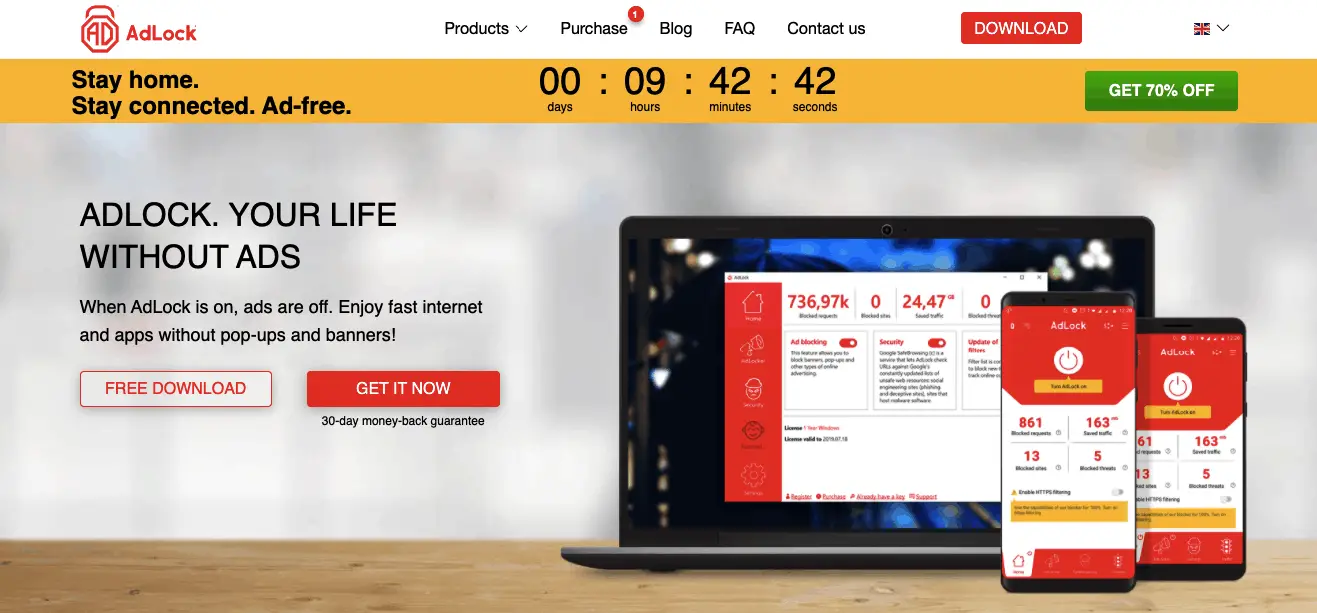 AdLock is an ad-blocking software for your device, not a browser extension. This means that, instead of just blocking ads while you are browsing, it blocks ads on any app that connects to the internet, such as Skype or BitTorrent. It hides your privacy data, checks harmful links, and traces spyware and bugs. AdLock filters HTTPS sites, speeds up page loading, and saves battery power.
However, it is not free. You have to pay per device you want to cover and is only available for Windows and Android. The current price is €1.13/month, but this is still really low compared to what you get in return.
Even though it is a relatively new ad blocker, it has shown it is reliable and is recommended by BestForAndroid, vpnMentor, AndroidGuys, and CompariTech.
3. Stands Fair Adblocker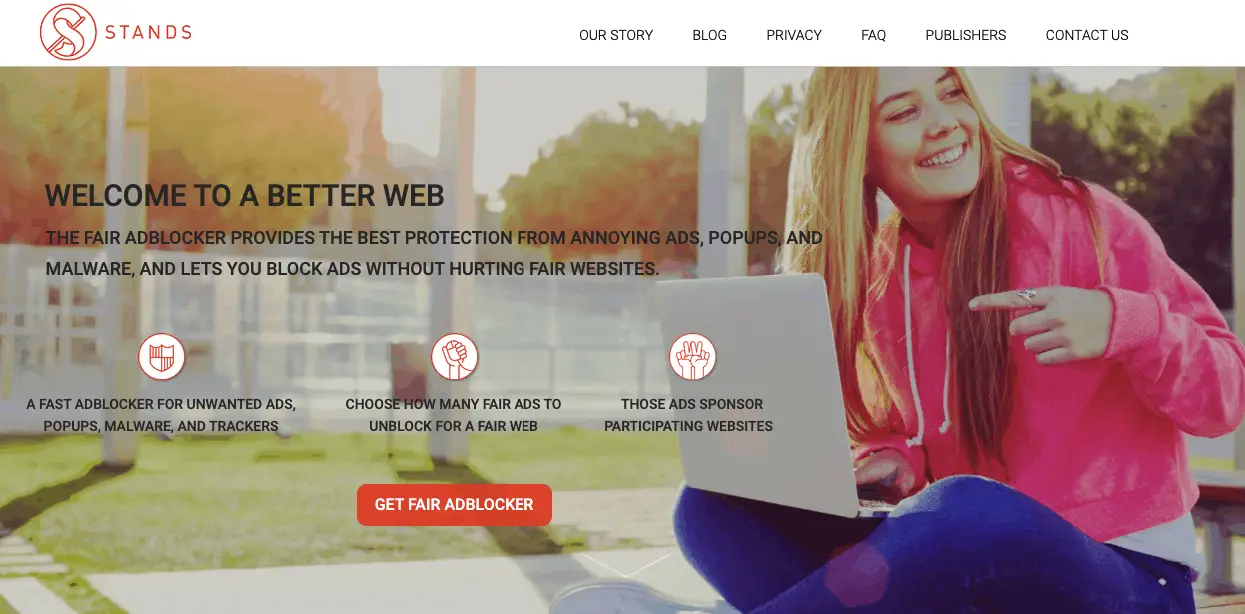 Stands Fair AdBlocker is a Chrome-only ad-blocker. It blocks all types of ads, display ads, auto-play video ads, and YouTube ads. You have the option of whitelisting pages you want to let advertisers to you, and the only disadvantage is that it is only available for Chrome.
It speeds up your browsing and prevents other parties from tracking you and using your data.
4. Poper Blocker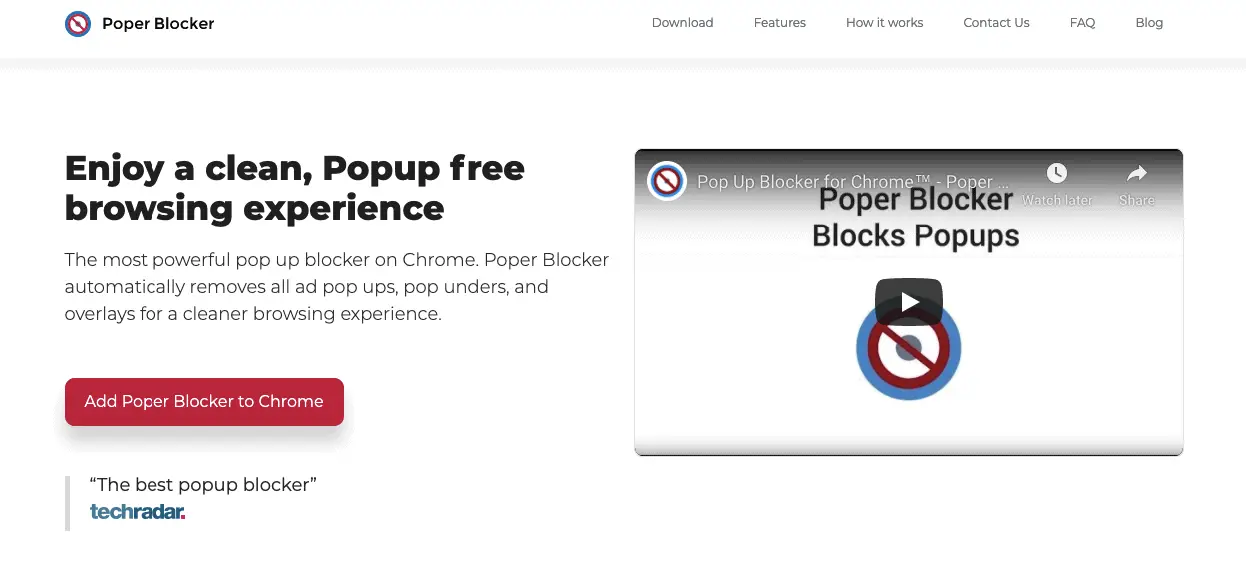 Poper Blocker is available for both Chrome and Firefox browsers. It blocks pop-ups and website overlays. You can right-click on the overlays to remove them if you want. It has the whitelist option and an option to report if there is a pop-up that hasn't been blocked by the plugin.
It is free to use, there is no sign-up process, and more than 2 million users have tried using Poper Blocker on Chrome and are satisfied with it.
5. Ghostery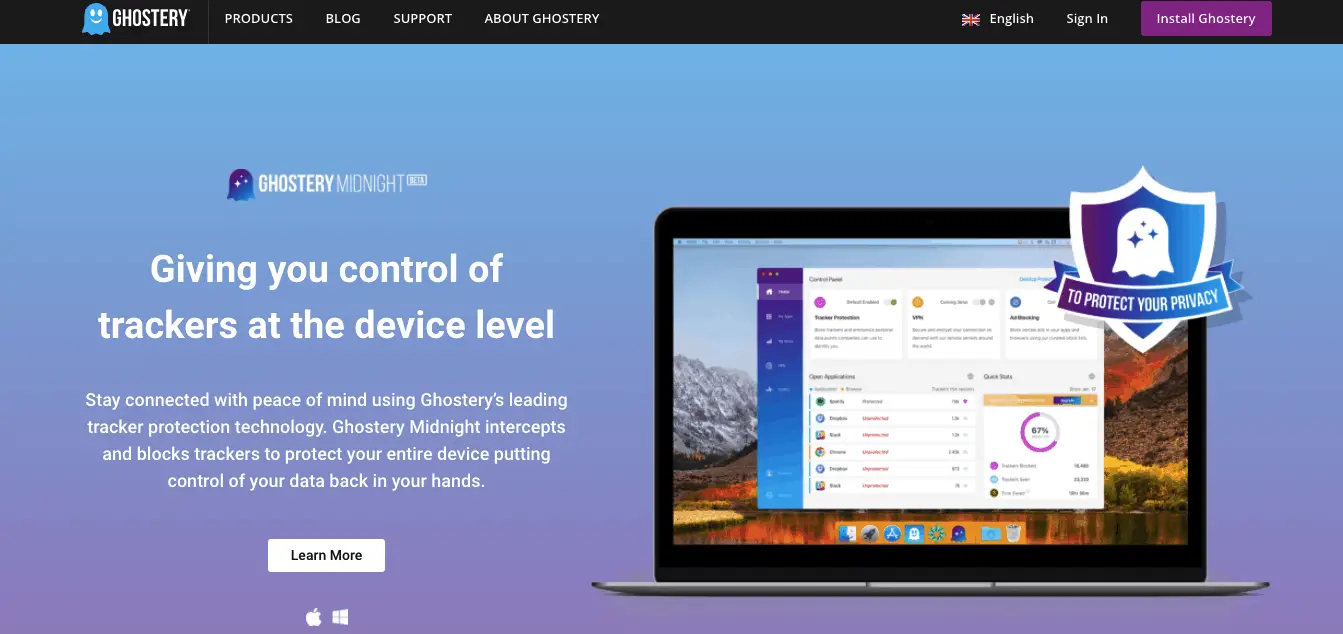 Ghostery is supported by Opera, Safari, Chrome, and Firefox, and it blocks out social media ads and trackers. Moreover, it has been specifically designed to block social media advertising and tracking.
What makes it great is its big database of websites and ads it is designed to block. It links users to privacy policies for each website and shows the opt-out options. This is great as it ensures you are never annoyed by ads you don't want to see. It also has a mobile-friendly Ghostery Privacy Browser available for Android and iOS.
You can also choose what, who, and when to block. It declutters webpages and fastens up the page loading time. It comes as a Ghostery Lite version designed for Mac and Safari, and as a Ghostery Start Tab that replaces Chrome new tab and includes backgrounds, favorites, news, and anonymous search.
It has more than 7 million active users that are really satisfied with this ad blocker.
6. Adguard ad blocker

We have decided to list this ad blocker since there are so many available for Chrome and Firefox and not as much for Microsoft Edge. Microsoft Edge is currently the fastest browser and is working hard on creating good ad blockers.
Adguard ad-blocker is the best ad blocker extension for Microsoft Edge. It will keep all of your searches from social media platforms, and it will block malicious websites and web pages from opening. It has a list of 2 million websites that are seen as harmful and are instantly blocked.
It also prevents ads on YouTube, banners, and text ads and spyware and pop-ups are blocked. It protects your privacy by removing all tracks from the internet if you enable the "Spyware and tracking filter."
It is free to use. It is lightweight and fast, and it uses less memory than many other plugins.
Conclusion
We hope that you found this article useful and that you have found your perfect ad-blocker. Do you have another trustworthy ad-blocker that you would like to share? Let us know in the comments below!