Interior design software can be rather costly, and if you're starting, you might not be able to afford the best the market offers. But you still have to show your client a well-done mockup of their new and improved living room and knock their socks off.
That's why we prepared a list of five software that allows you to create incredible renderings free of charge. These can help even if you're not a designer and only wish to create a perfect model for your future house-reno. So, let's see what's out there.
1. Design a Room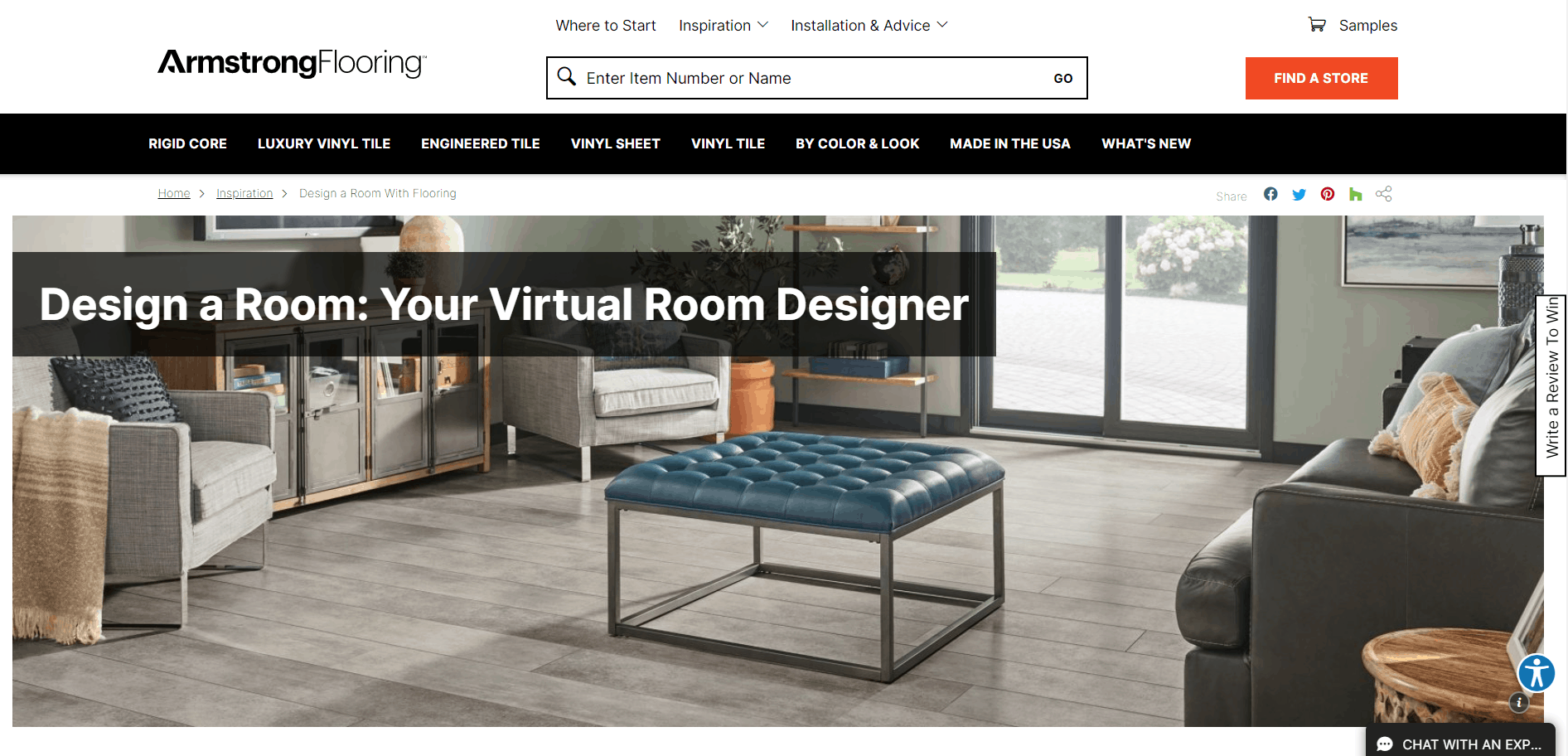 Design a Room is a great tool both for professionals and beginners alike. We decided to place it first because it allows you to upload a photo of an existing room you wish to redecorate and move from there. So, if you don't want to go through the hassle of designing a room from scratch, this is your number one choice.
After you've uploaded the image and set your mind on a particular style, you'll have many useful features to customize the design. Change the flooring, wall paint, or stain the furniture. None of these are sadly customizable, and you can pretty much only work with what you've got. But if you need some inspiration and a preview of a simple room facelift, we recommend you give it a go.
2. Foyr Neo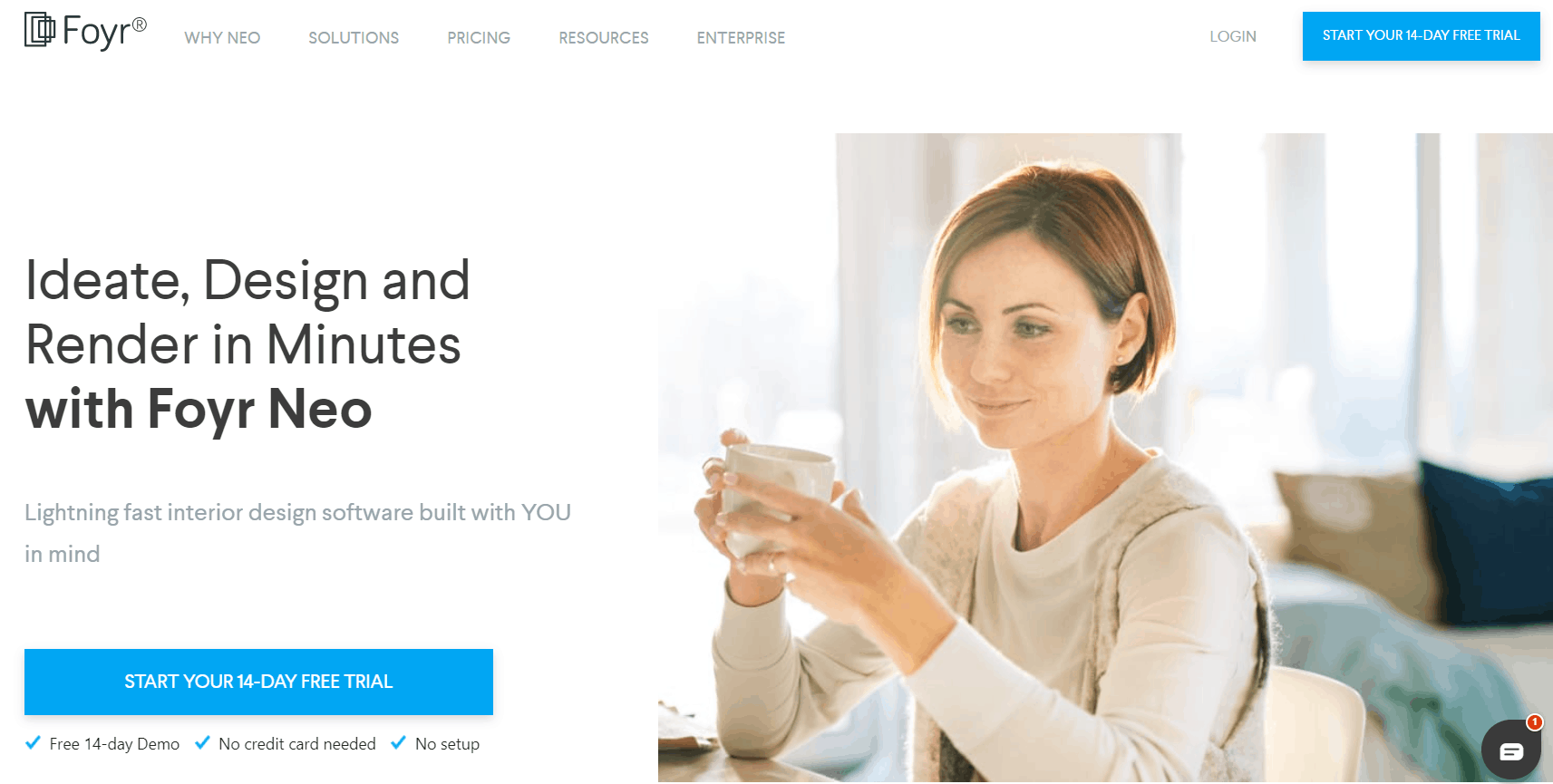 Foyr Neo is a new software that helps you create photorealistic renders lightning fast with the help of AI. Unlike some other tools of a similar scope Foyr Neo has virtually no learning curve; it's super intuitive and great for those looking to evade massive, clunky software.
In addition, you'll be able to create virtually any kind of room known to man, in any style you can think of as the tool sports a library of 60k pre-modeled products. And, if you're lacking inspiration and don't know what to create, there's also a great selection of model rooms created by experts in the industry you can check out for inspiration.
The design process itself couldn't be more straightforward. Drag and drop furniture to where you want it, change textures, colors, and room size until you're 100% satisfied with the result. Before adding the furnishing and designing the whole floorplan, Foyr Neo also allows you to create a 2D floorplan that ensures the room you're making a render for is the correct size.
This tool does have paid-for plans, and the prices can get quite hefty, as it is professional software. However, the basic free version should be more than enough for all of you just dabbling in design or looking to redo your living room.
3. pCon.planner
Like our previous recommendation, pCon.planner is a professional software designed to give every user the option to create their dream home through 3D realistic renders. But unlike our previous recommendation, this tool is entirely free, and you'll never have to pay a single cent to use it.
Where this software's power truly lies is in its ability to create highly detailed 3D room plans, and if you're not an expert at drawing and wish to get some help along the way, choose one of the pre-existing options and tweak it as you go.
Once the floorplan is done, add the existing CAD models to your render (different design formats are available) or download new ones by browsing the library of connected suppliers. pCon.planner can help unleash your creativity and create the room of your dreams, regardless of previous experience. And, if you're happy with the outcome, it's effortless to share your designs with others as well.
4. Sketch Up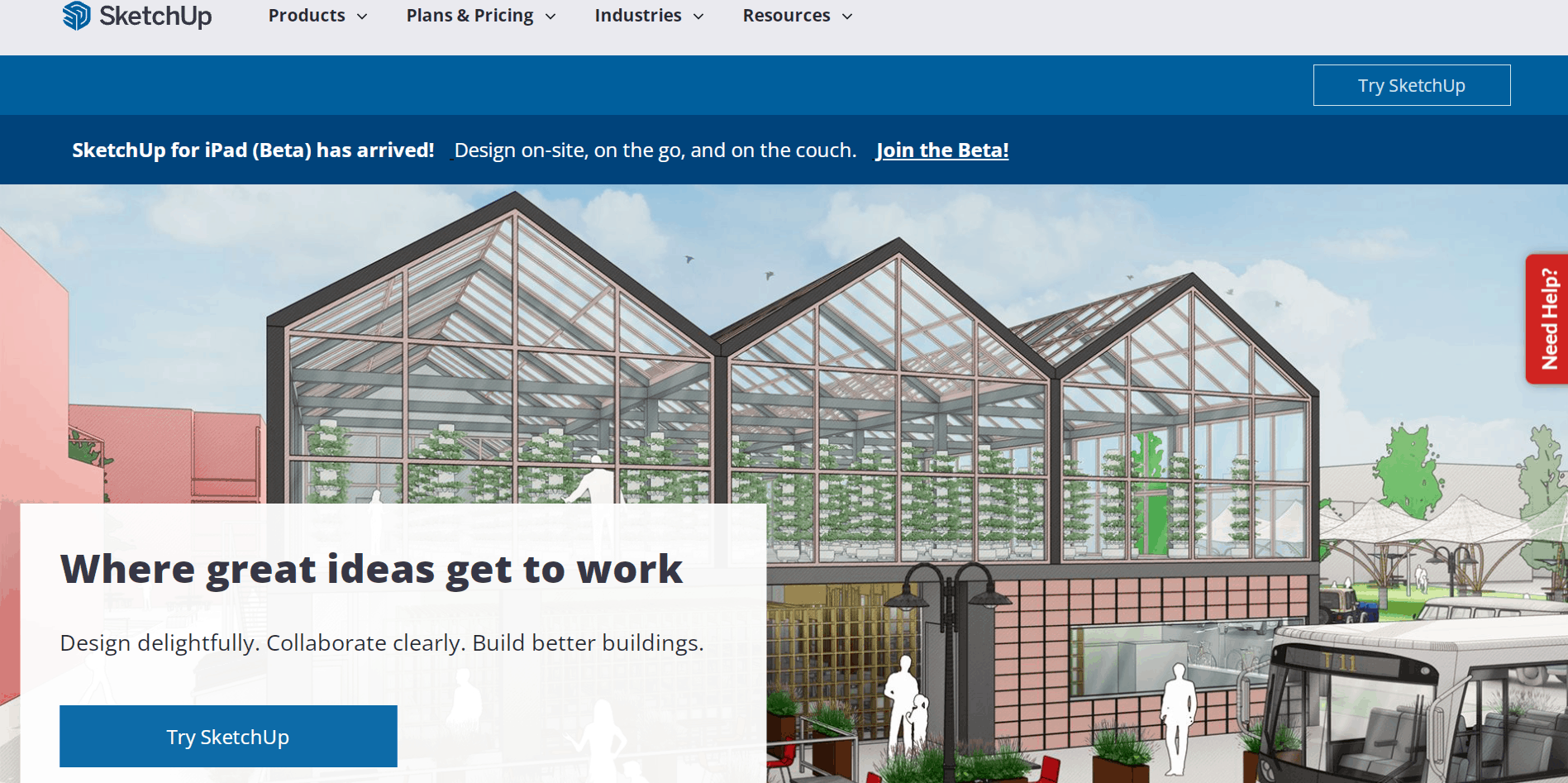 Sketch Up is one of the most flexible design tools on the market. It gives the user so much control you'll almost feel like you're drawing every floorplan by hand. It is also a web-based program, so you don't have to download clunky software that'll further eat away at your RAM.
While Sketch Up probably is the best match for professional designers or city planners, it's not so complicated that even your average Joe couldn't wrap their head around using it. Professionals will have a great time using this tool, as it comes with dozens of helpful extensions and a highly customizable floorplan tool.
But, since it is a tad more complex than other tools we mentioned, if all you're looking to do is re-design your home office, this one might not be for you. However, if you are looking for comprehensive software that'll allow you to create the perfect design and share it with your co-workers and have them add elements and work on it as well, look no further than Sketch Up.
5. Cedreo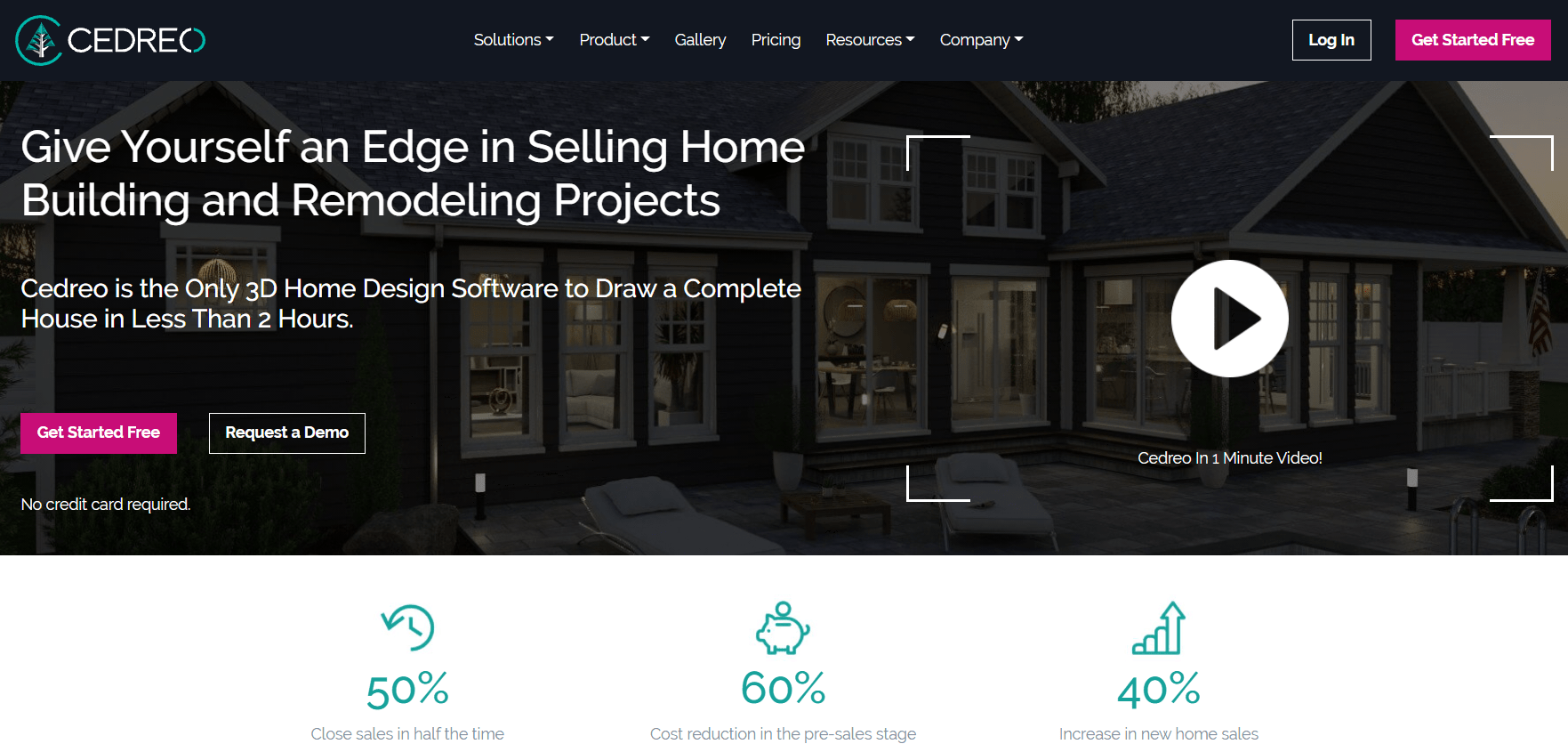 Cedreo is an online designed platform used mainly by professionals, but if you happen not to be one, there are still things you could do quite easily, albeit you will need some time to get the hang of everything. This software can be used to create both 2D and 3D floorplans and exterior design plans, and room renderings.
So, it's a perfect all-in-one. The entire process is quite intuitive, and the software has an extensive library of over 7000 pieces of furniture. All parts are customizable and 3D, so there should be no issue in creating your first photorealistic rendering.
The website also provides more than a few video tutorials to help beginners get started with all the different design types, and if you want to take things to a new level, there are even training programs offered. In addition, Cedreo is entirely cloud-based, so if you're working in a team, the collaboration will not be a problem.
Considering just how comprehensive this software is, of course, the prices match the quality. However, it is entirely free if what you're after is just a program to help re-design your home or test it out. Meaning, you will have to pay a pretty penny if you're looking to get this tool for professional use.
Final Thoughts
Creating a professional mockup doesn't have to be expensive or complicated; all it takes is having the right tools at your disposal. But, if you're trying to break out as a professional, you will eventually have to upgrade to a paid-for tool.
However, this is not the case for all you home DIY enthusiasts; pick the tool that best suits your style and let your imagination run wild. We have no donut that the results will be breathtaking.