In today's world, podcasts are becoming more and more popular each day. They are interesting to watch and listen to, and through them, people can learn, relax, and all in all, have a good time. You can listen to them while doing some ordinary stuff, like washing dishes, taking a shower, cleaning up, etc. They practically go with any activity.
In this article, we present you with a list of the best podcast courses and tutorials that you can use to learn how to host a podcast or improve your knowledge about podcasting. So let's dive in!
1. What's the Deal with Podcasting? eBook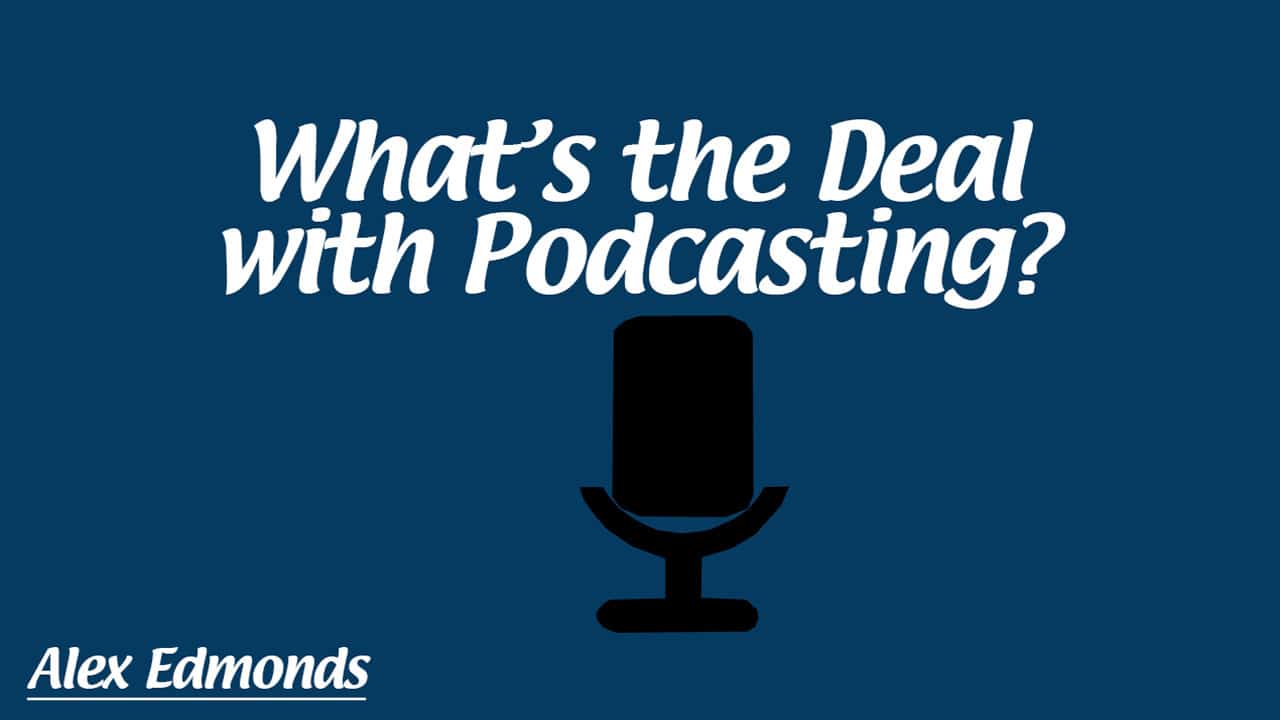 The first entry on our list is What's the Deal with Podcasting? eBook. This eBook will help you learn everything you need to know about podcasts before starting your own. It answers all the questions you have about podcasting, it gives you advice before you start, and even if you already have a podcast but are not hosting it well, this eBook can help you improve your podcast and make it more interesting and popular.
It contains everything the author has learned since he started "Building an Indie Business Podcast". Really an amazing eBook that can help anyone that has struggled with starting a podcast. It costs $19.49.
2. Simple Strategic Podcasting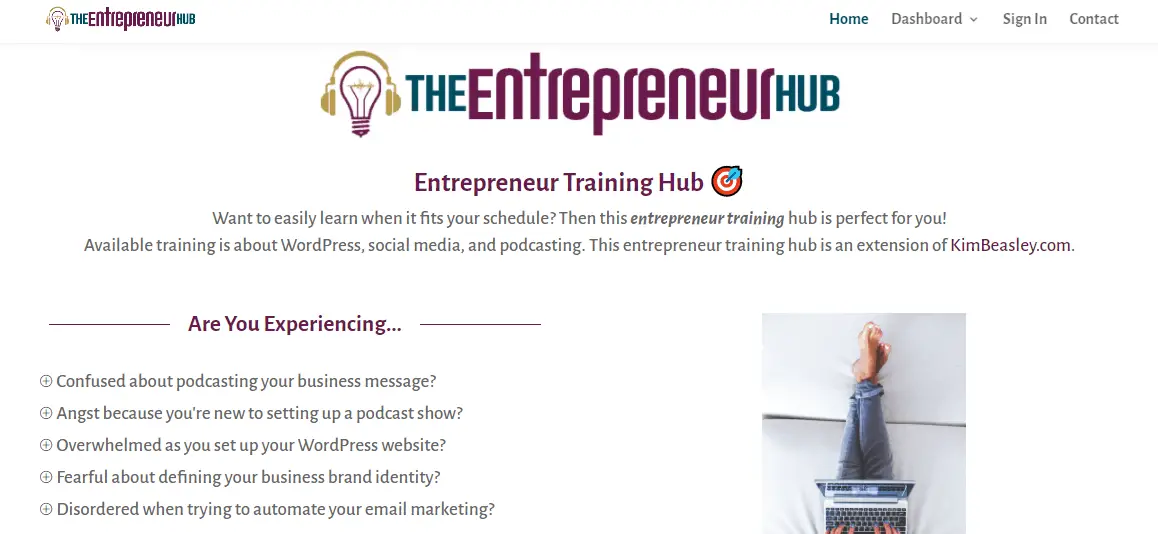 Next on our list is Simple Strategic Podcasting. If you are stuck trying to figure out how to start a podcast, or if it is hard for you to grow your podcast, Simple Strategic Podcasting is the perfect solution for all those problems. It is a course that can help you get answers to all the important questions and solve all your podcasting problems.
It teaches you how to gather your information, define your goals, build a strong foundation with the best resources and tools, figure out your ideal listener profile, and all in all, grow your podcast.
It has community access for engaging with fellow students and asking questions, as well as access to live chat for troubleshooting. It costs $29.00, and for this price, you get lifetime access to the Simple Strategic Podcasting course and all the future course updates.
3. Podcast Install – (Online Access Only)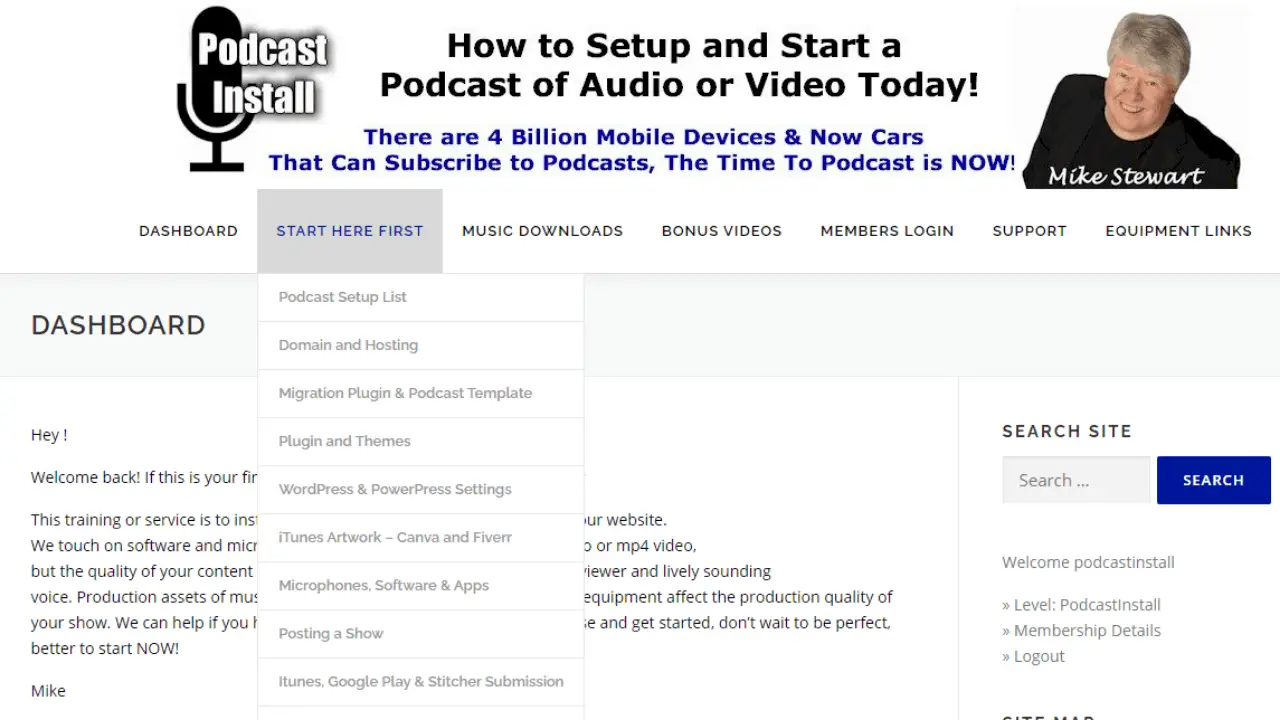 If you wish to set up a podcast website on WordPress, Podcast Install – (Online Access Only) is for you. It provides you with a step-by-step tutorial that includes using software, hardware, and royalty-free music. With Podcast Install – (Online Access Only), you will learn all the important steps to successfully setting up a podcast website.
This course also includes 40 Podsafe royalty-free music downloads for show production. It teaches you how to use Canva and Fiverr to make your own podcast logo, which microphones, apps, and mixing software to use, and the basics of producing, monetizing, and promoting your show.
Podcast Install – (Online Access Only) costs $27.00, and this is a lifetime deal, no subscriptions or any other complicated stuff; you just pay for it once and use it whenever you want.
4. Podcast Launch Academy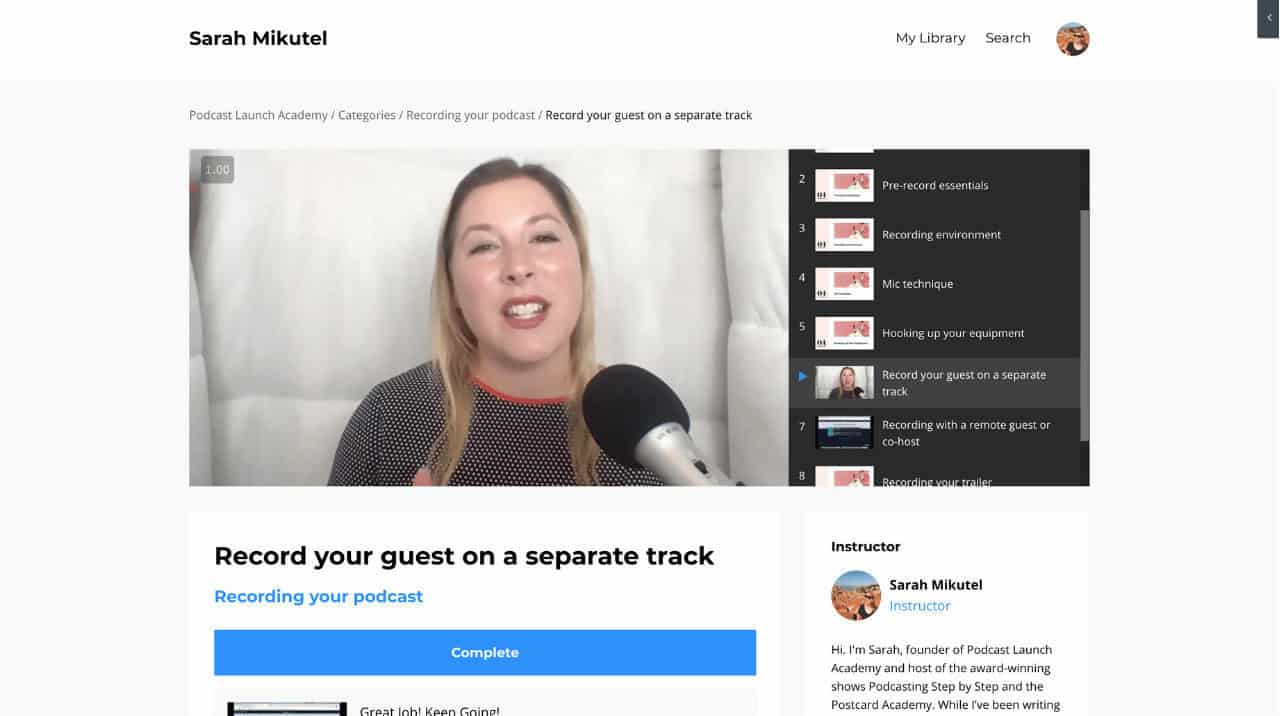 Podcast Launch Academy is an amazing course designed to encourage people and teach people the ways of podcasting. With this step-by-step course, you can easily learn how to launch and grow an irresistible podcast.
It provides you with an interactive launch planner and a podcast production tool that will save you hours every week. It also gives you video tutorials that show audio newbies how to record and edit podcasts easily. It is amazing for entrepreneurs and creatives looking to build their brand and use a podcast to connect with the community.
It costs $97.00.
5. Learn To Edit Your Own Podcast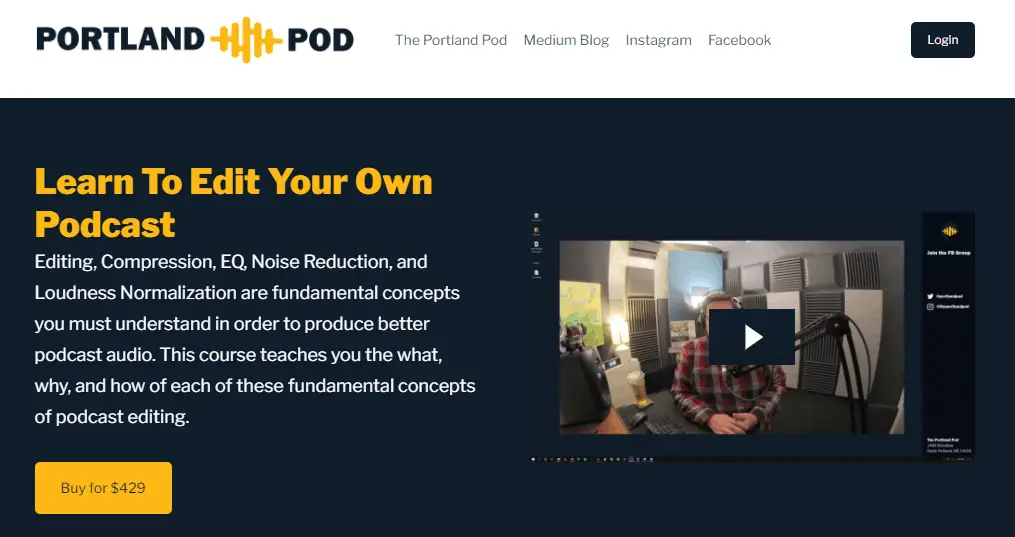 Editing a podcast can be hard, and people who can do it for you do it at really high prices. This course will provide you with all the knowledge you need in order to edit and produce your podcast, so you do not have to spend a cent on producers and editors. It will help you learn how to edit better and create audio of higher quality for your podcast.
With this course, you will master the core concepts of editing, compression, de-noising, equalization, and loudness normalization. You will have access to live Q&A sessions and to the course's Facebook group.
When you buy Learn To Edit Your Own Podcast, you will also have access to all the future course updates. This course costs $24.00, and that is a lifetime deal.
6. Power-Up Podcasting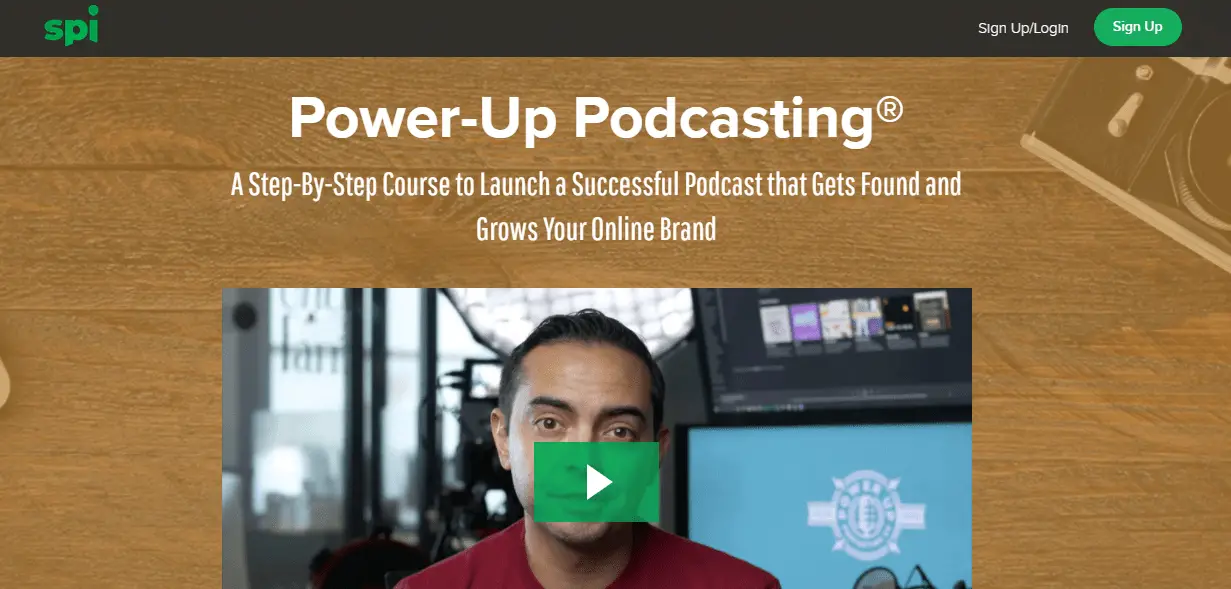 Pat Flynn is a host of two amazing and popular podcasts, Smart Passive Income Podcast, which he started in 2009, and AskPat. Power-Up Podcasting is his signature course that he started in 2017. It is a step-by-step course on launching a successful podcast.
This course is thorough and focused a lot on helping you start your own podcast. It has a strong student community, and Pat himself goes live every week to answer questions.
Power-Up Podcasting is updated regularly. In it, there are seven stages with 59 video lessons that help you start or improve your podcast. You will learn how and why to start your podcast, master the technical stuff, set up your website, and more.
It is a bit pricy, costing $799, but taking into account that it is made by a professional podcaster, it pays off.
7. The Podcast Journal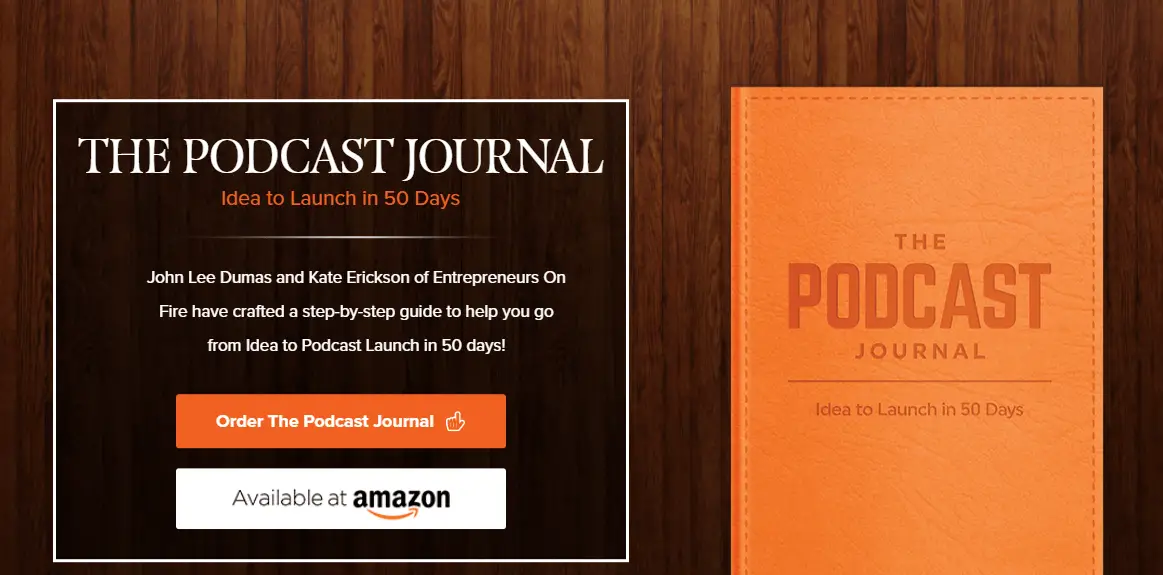 Next on our list is The Podcast Journal. It is a step-by-step guide that can help you create your own podcast. It is a structured approach to launching your podcast in 50 days. The journey to your podcast launch is broken down into 5 phases. Within each phase, there are daily exercises and phase reviews. By following these phases, you can not miss a single step. You just need to follow the guidance, and you will have your podcast launched in no time.
You will gain access to an exclusive private group where you can interact with other individuals that can help you and answer your questions. You will also get access to video tutorials, PDF checklists, and a fillable PDF version of The Podcast Journal for free. The Podcast Journal costs $39.00.
8. Podcasters' Paradise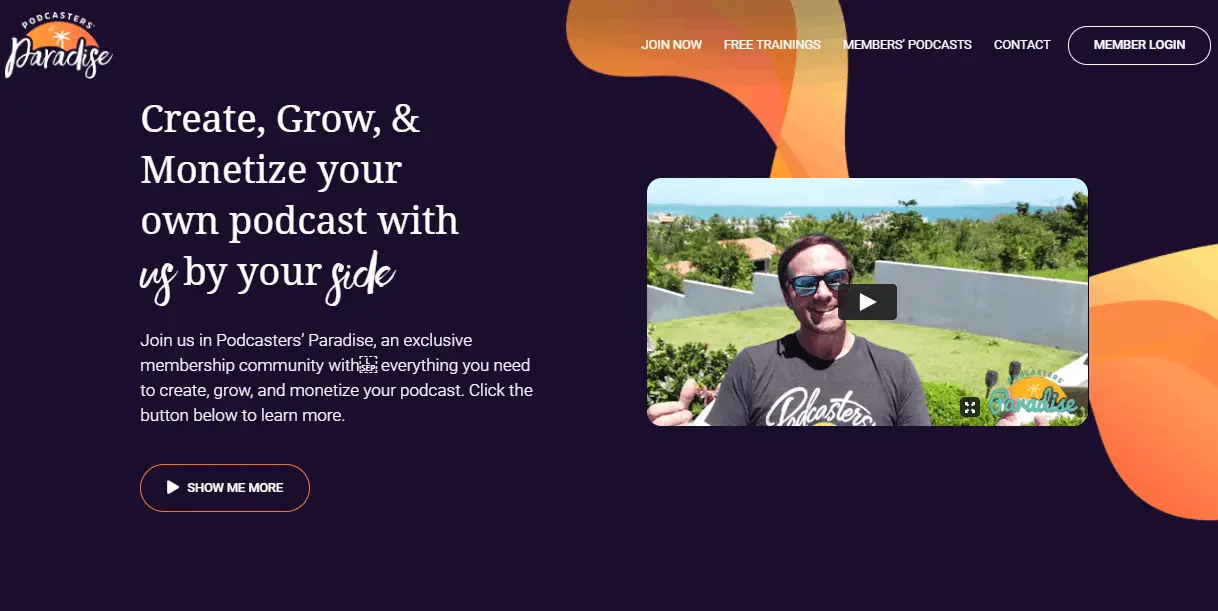 Next on our list is Podcasters' Paradise. It is a membership community that has everything you need to create, grow and monetize your podcast. If you have a message and a mission to share with the world, want to grow your business and your audience, or want to start a podcast or grow an existing one, Podcasters' Paradise is the right place for you.
Here, you can get daily support, step-by-step video tutorials, resources, templates, and any other thing you need to have an amazing podcast.
There are two payment methods. You can pay monthly, a fee of $97, and you can pay annually, a fee of $997. With the latter, you save $167 per year.
9. Podcast Engineering School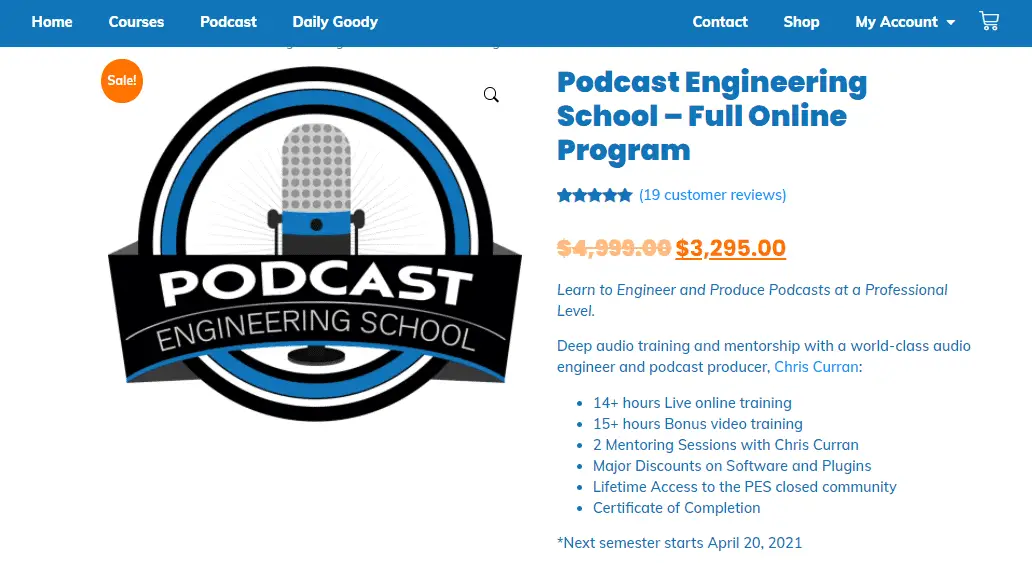 If you want the most professional podcast tutorial or course, you might want to check out Podcast Engineering School. It is a fully online program that can boost your podcasting skills to a professional level. It has deep audio training and a mentorship with a world-class audio engineer and podcast producer, Chris Curran.
With Podcast Engineering School, you get access to 14+ hours of live online training, 15+ hours of bonus video training, 2 mentoring sessions with Chris Curran, major discounts on software and plugins, lifetime access to the Podcast Engineering School closed community and even a certificate of completion.
This course is a bit pricy, costing $3,295.00, but believe us, it is worth every dollar.
10. Podcast Production Course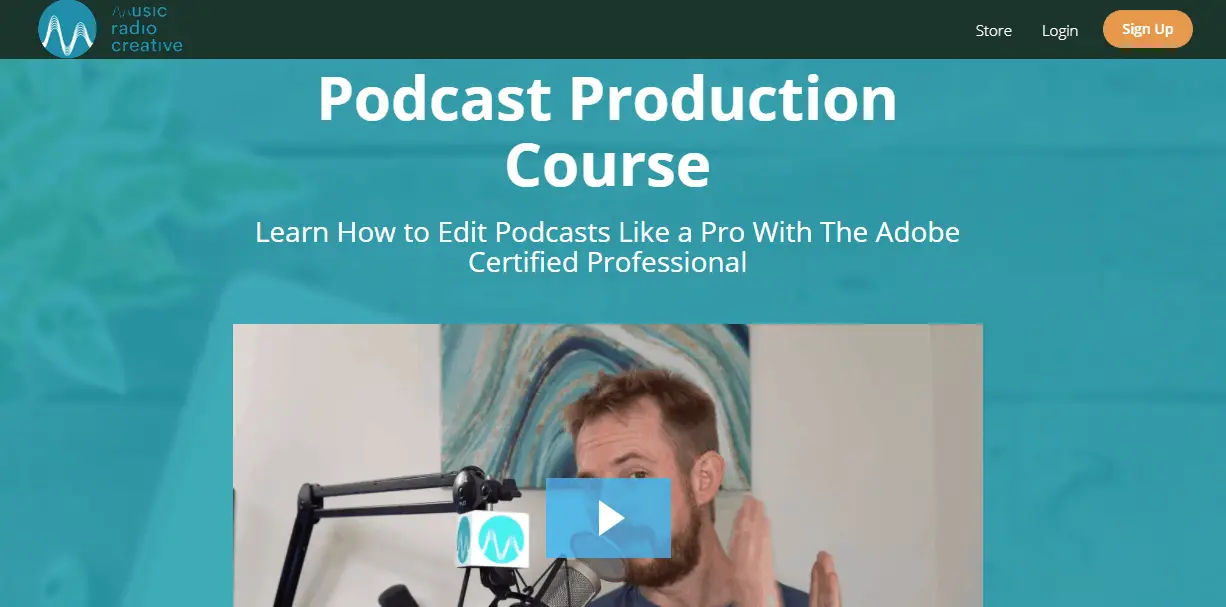 Another amazing course for those who want to start their own podcast is Podcast Production Course. With Mike Russel, a podcaster with over 20 years of experience, you can learn how to take the post-production process into your own hands.
The course covers all the important steps that you need to take in order to do podcast production. Even if you do not have your own podcast, you can use the skill you learned through the course to produce other people's podcasts and earn money from it.
You can complete the course at your own pace; it has an easy-to-follow structure and a list of all the equipment you need.
You have 3 payment methods available. You can pay for the entire course in one payment. That will cost you $695. You can pay for the course in 3 monthly payments, $249 each. And you can pay for it in 10 monthly payments, $75 each.
Conclusion
Picking a good podcast course/tutorial is essential if you are new to this, so pay close attention. This was our list of the best podcast courses and tutorials. All you have to do now is make sure you pick the one you like the most.
We highly recommend the first 5 podcast courses/tutorials from this list. They are all available on AppSumo and are, in our opinion great purchases.
With that said, we want to wish you the best of luck!