PPC or Pay-per-Click is an advertising model for paying a publisher every time an advertisement link is clicked. This model is offered mainly by search engines and social networks. Some of the most popular platforms are Google Ads, Facebook Ads, and Twitter Ads.
Moreover, the PPC model is based on keywords, meaning that online ads only appear when someone searches a keyword related to the product being advertised. PPC advertising tools are used by 45% of businesses to promote their products, and PPCs are often chosen as the most valuable sources of leads.
Here are some of the popular and valuable PPC tools.
1. Adinton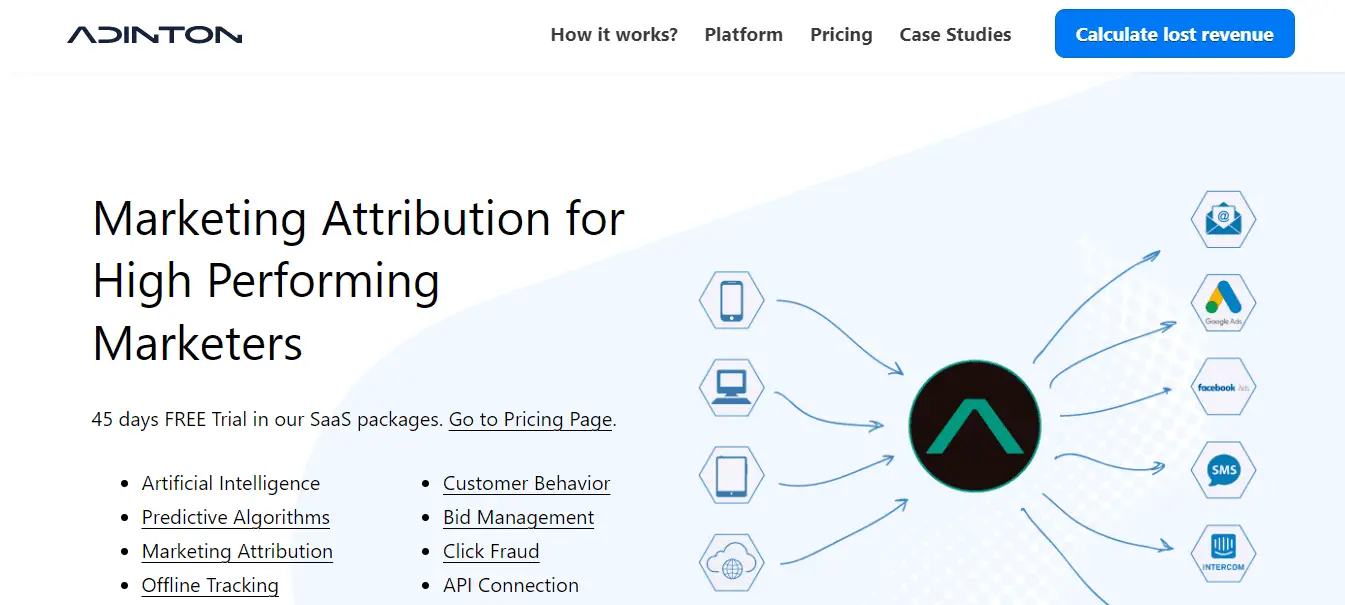 Adinton is a PPC tool that tracks your clicks, conversions, ad spends and reports how effective an ad was. Its primary purpose is analytics and attribution. The main goals of this tool are marketing attribution, buying intent data, with data being based on customer journey analysis.
Furthermore, the audience is grouped by buyer intent which improves marketing. Also, you can create a real-time audience based on purchase intent, eliminating spam. Pricing of this tool starts at $79/month and provides many features, such as offline tracking, bid management, click fraud, audience management, TV attribution, customer intelligence, API, etc.
2. adCore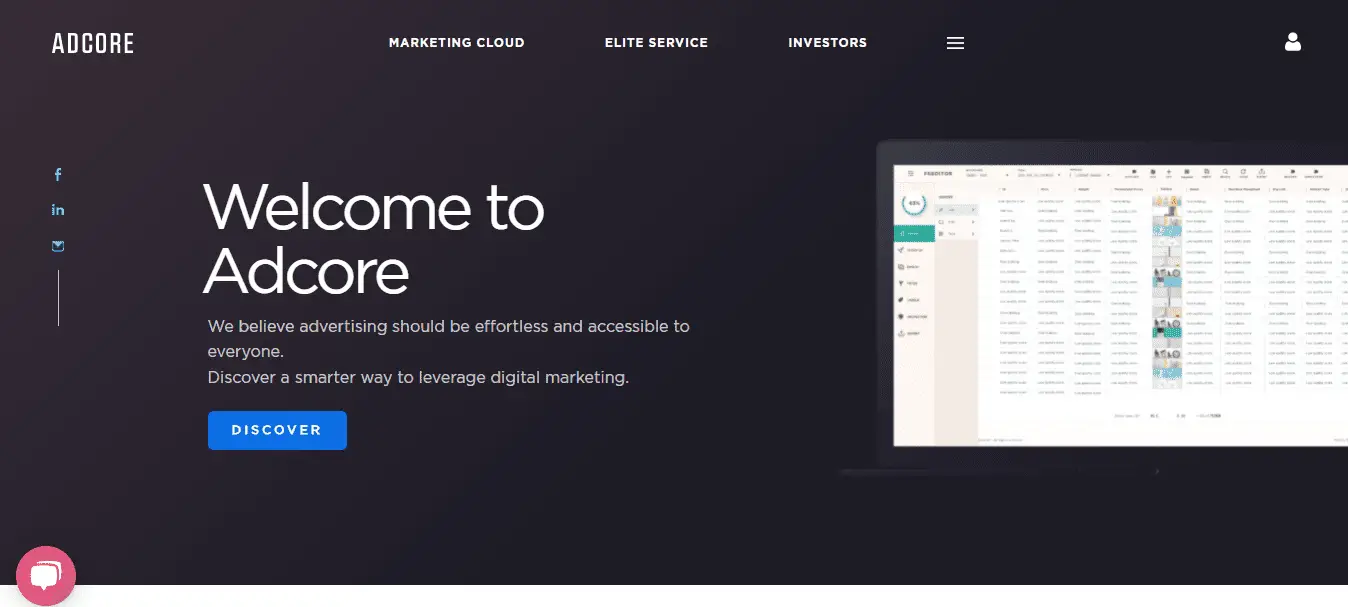 One of the campaign management tools is adCore. With a starting price of $99/month, it is not cheap but provides many features that justify that price. One of the most valuable features is a keyword tool that generates suggestions based on website content. It automatically offers a list of recommendations when you enter the client's web address.
With this tool, users can create multiple campaigns simultaneously with a simple setup, utilize budget management strategies and implement bid management. Other features include goal tracking, keyword analysis, multiple site management, etc. Plus, Adcore offers a suite of apps that can be used separately, or you can get a license for all of them for a better price.
4. Captivise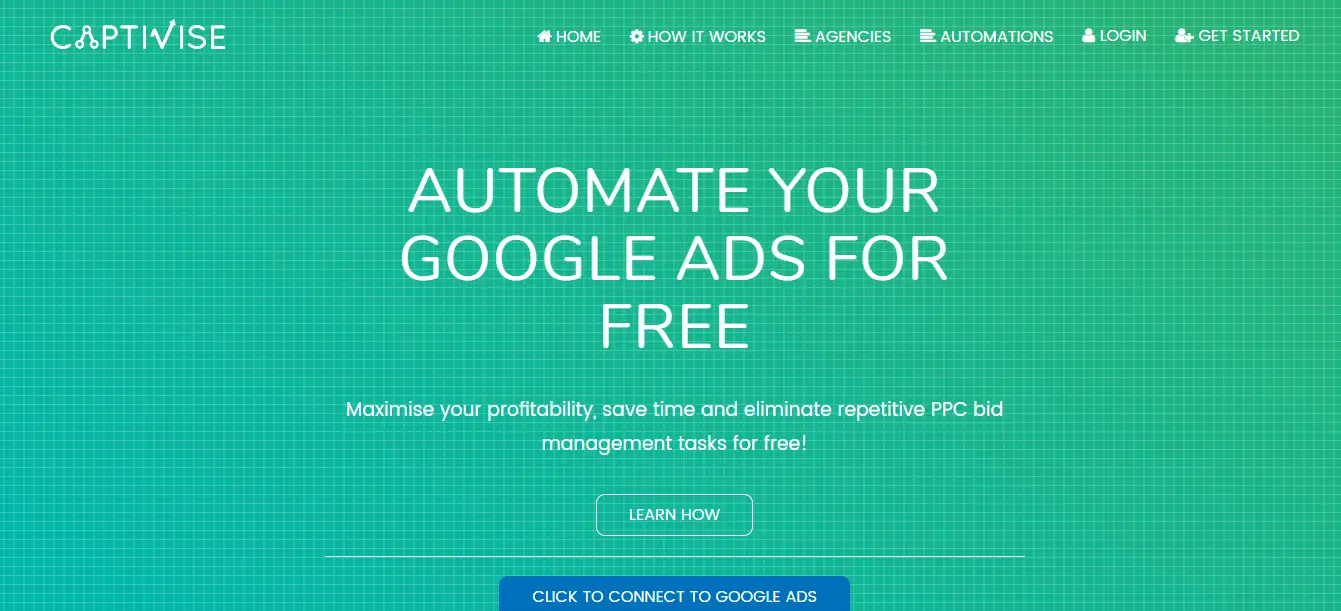 Captivise is a PPC management software used on Google Ads Campaigns. This product is free of subscription and comes with a conversion tracking diagnosis tool, keyword-level adjusting, automated negative keywords, automated status alerts and checks,  and more. Its main goal is maximizing profitability and return on investment.
In addition, Captivise increases efficiency the more data it receives. There are no hidden fees, and you use 100% of the functionalities you pay for. The tool works with your target margin and acquisition cost to adjust to improve performance. It is easy to use, and with a simple 3 step setup, integration is seamless. Also, over time Captivise notices patterns in the data, and without any bias, chooses correct bids without long-term loss.
4. SEMRush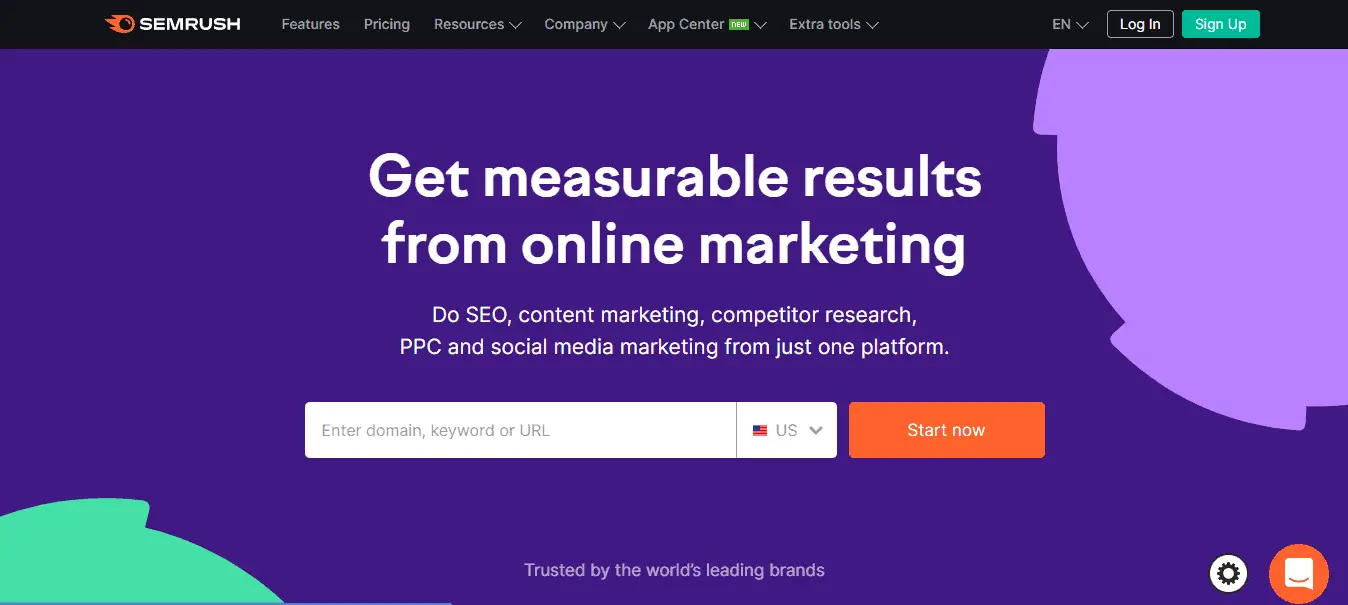 SEMRush allows its users to perform competitive research on ads. Its primary function is finding out what keywords are used by clients' niche competitors and creating outperforming ads. It can be used by itself but is best when used with other PPC tools.
For a starting price of $59/month, it gives you plenty of features, including brand monitoring, competitor keyword lists, competitor website monitoring, position tracking, etc. Also, Semrush Advertising Research reports help users evaluate competitor PPC spend and strategy from different angles: current state, seasonality, keywords, subdomains, etc.
5. Tenscores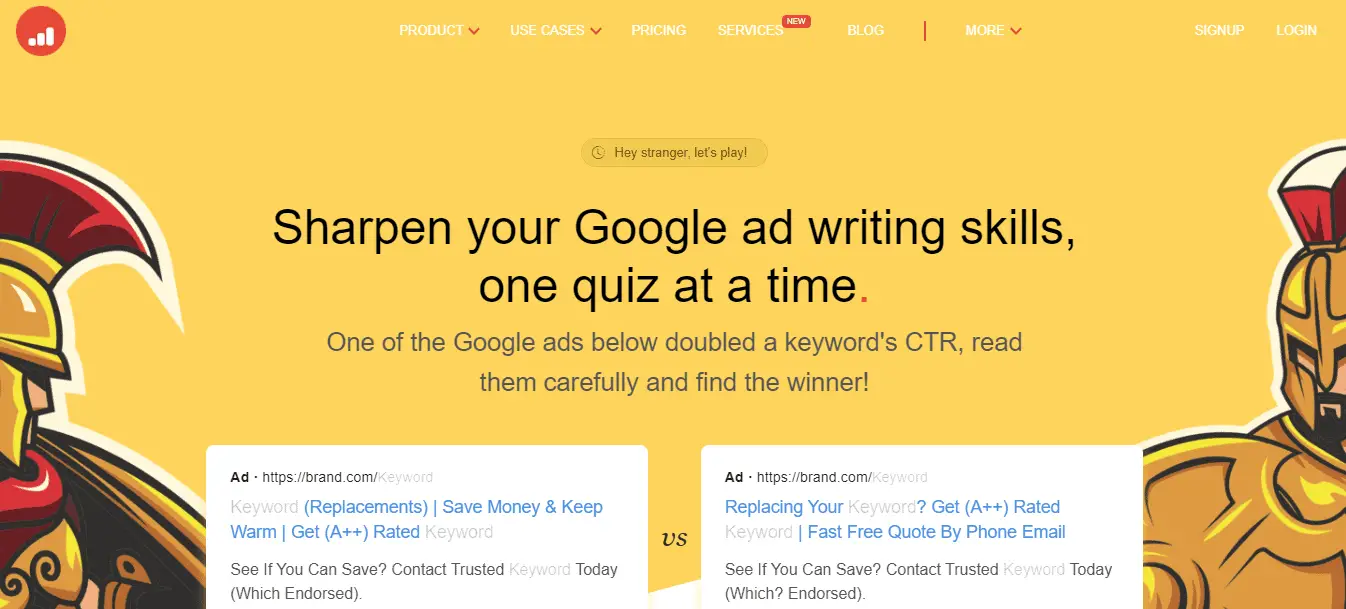 If you want to improve your quality score, Tenscores is a good option. It helps you improve quality scores and reduce costs. With a starting price of $25/month, it offers you the possibility of discovering the lowest-performing ads and fixing problems with their AI-powered feature.
You can also track your results by viewing historical quality scores to see if your optimizations are making an impact. With this tool, it is possible to uncover losing ads instantly. All issues are on a single list. You can go through it quickly and fix them. Finally, keywords are automatically restructured in related groups to ensure each message is targeted to the right customers.
Conclusion
PPC optimization is not only about the ads anymore; there is much more. Placement, keyword research, copywriting, bid management, etc., are also essential factors of PPC optimization. The main goal is to connect the dollars you spend to the dollars you make. Most PPC tools have the same goal, to reduce cost and create maximum ROI. However, every campaign is unique, so consider and find the best tool for you.
Some of the factors to consider when choosing PPC tools are: if it supports multiple users for several people working on the same campaign, segregating accounts for various clients and campaigns, ability to manage multiple channels for numerous campaigns, support for A/B ad testing, reporting capabilities, etc. Now, you are equipped with tools and knowledge to learn from the competitors and advertise better!