Bonus Tip: How To Find Your First Gig is the tenth article in the Ultimate Graphic and Web Design Basics Guide. It was meant for those looking to get their career started as designers, but also for those that are interested in the design process. Within the following series of the nine articles, and two "bonus tips" articles, we will cover everything you need to know to get started. Stay tuned for the following articles:
Bonus tip: How to find your first gig
Stay tuned for the full series!
Let's be honest, all beginnings are difficult, but for the people in the design industry, they can be especially challenging. Probably the biggest obstacle in your graphic design career will be landing that first job. Most jobs you come across are looking for a designer with experience. But how does one get experience if no one is giving them a chance?
Experience is just a way for the employer/client to get a sense of who they are investing money in and trusting with their design. To get your first job, you will have to be patient and persistent. You should send your application for positions requiring the skills and experience you possess. Since this article is about getting your first gig, those positions will most likely be ones under the term "junior" or "internship".
Now you might be wondering, where or how do you find these jobs? The three most common ways of finding work are, using your portfolio, on freelancing websites, and through social media. In this article, we will give you advice on how to build an impressive portfolio, get hired on freelancing websites, and how to create the perfect pitches for your desired employers/clients on social media platforms such as LinkedIn.
Building a portfolio
Think of portfolios as an advertisement for you and your skills, a repository of your work, your personal online gallery. People looking to hire a designer most likely don't have time to test out your skills; they need proof of those skills right off the bat. That is where portfolios come into play. The way you present your work is just as important as creating it, so you have to make sure your portfolio is a good one.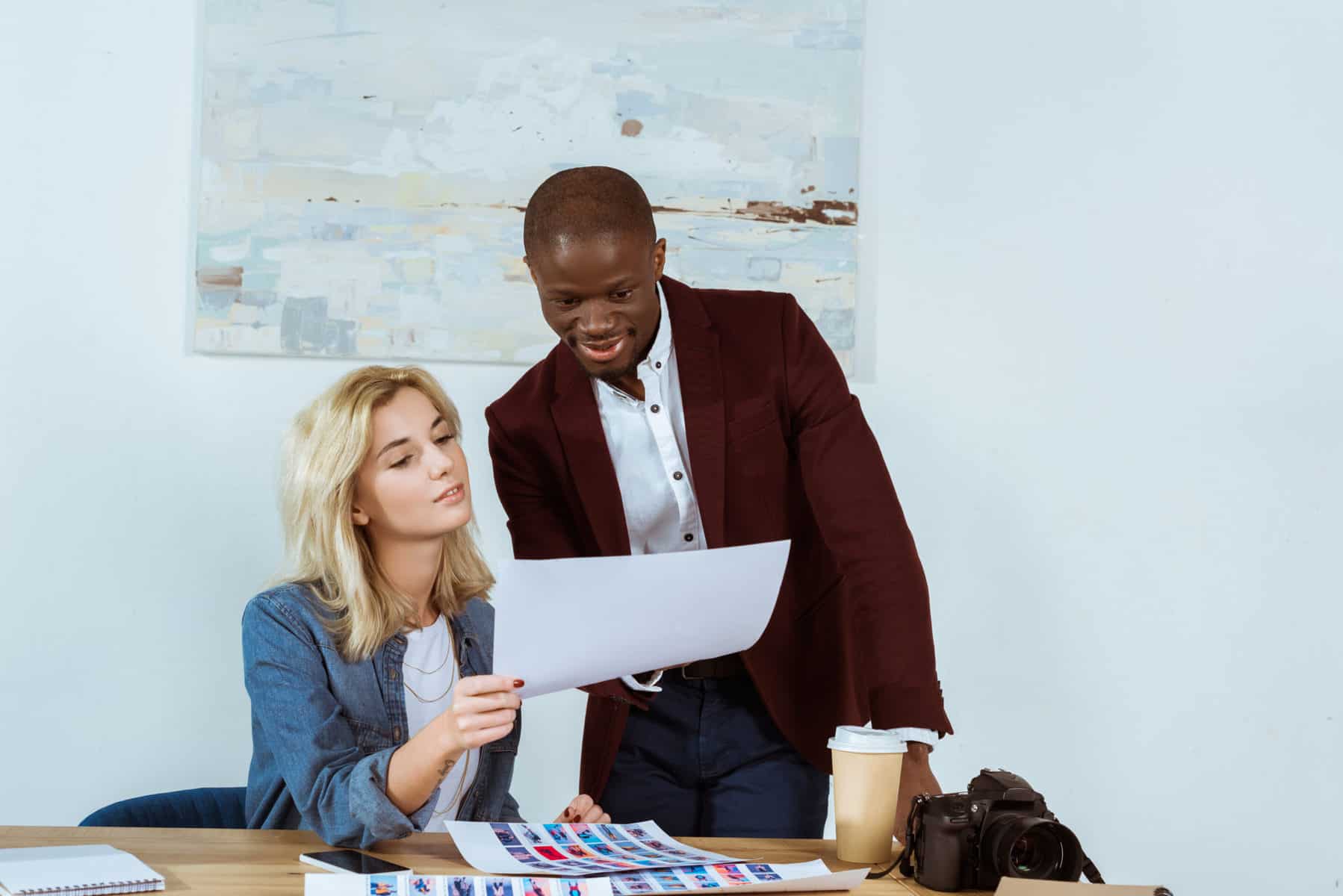 When building a portfolio, you need to make it strong. A strong portfolio isn't one containing every piece of your work, regardless of its quality. It is one containing your strongest pieces, the pieces you are most proud of. Alongside every piece of your work, you should include the story and process of creating it. By doing this, you will give the employer/client insight into your creative process. Your creative process and way of thinking might mean more to the employer/client than the level of experience you have. At the end of the day, they want someone who will be able to understand and bring to life their vision exactly how they imagined it.
For building an online portfolio, you have two options. Create the website from scratch (coding) or use a content management system, for example, WordPress.
The information on your portfolio should be clear and concise, highlighting the most important parts. Your website should have good assets, a memorable domain name, good layout and design, great hosting, and, most importantly, high-quality images. The quality of your images will affect how your work is seen. As a graphic designer, you can't risk having low-quality images. To avoid that, consider working with vector images or a highly pixelated canvas — anything to display your work in its true glory.
If you had successful projects in the past, that left your clients satisfied, ask those clients to write short testimonials.
Testimonials make you look more experienced and trustworthy, so you shouldn't forget to include them in your online portfolio.
Once you have your portfolio built, don't forget to update it regularly. As a designer, you will constantly be working on new projects, your skills will be advancing, you will be learning new things. Your portfolio should be a representation of where you currently stand as a designer.
Finally, remember, an online portfolio is a website, and for any website to be noticed, good SEO is crucial. To have your site ranking high, have good UX, use proper keywords and descriptions, working links, and everything else that makes a site well-optimized.
Getting hired on freelancing sites
Landing a job on a freelancing website is all about timing, persistence, and the way you present yourself. Freelancing sites are overflowing with job opportunities, but they are also overflowing with competition. Setting yourself apart from your competition won't be easy, but having a well-structured profile is a good place to start. Your profile needs to have a professional-looking picture and should be filled with accurate and concise information about you. Depending on the website, you might have an option to create a portfolio on it. Regardless, you should link the portfolio we talked about in the previous paragraph in your profile, since it will be the best possible version of it.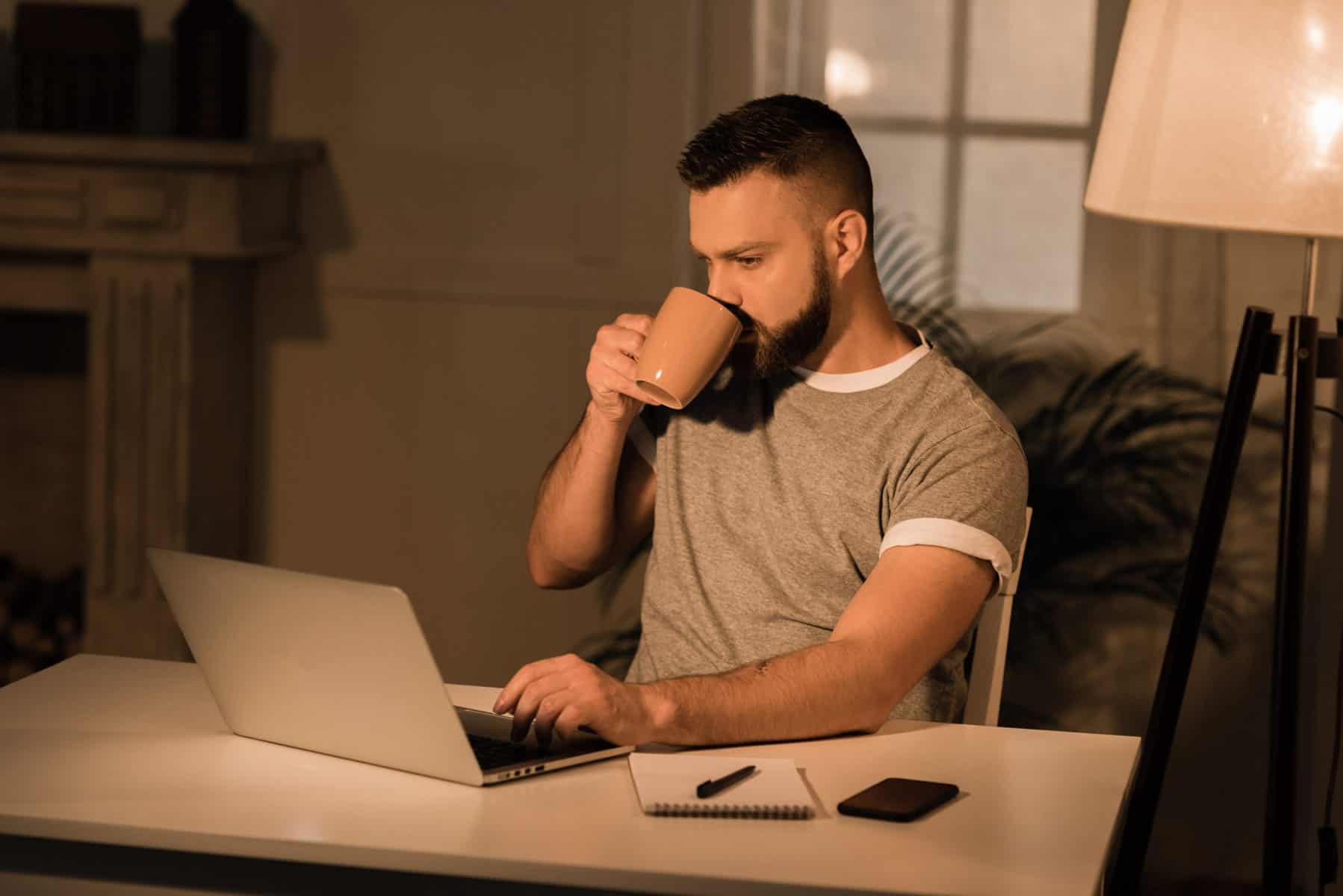 Most freelancing websites will have you bidding on projects. When bidding, don't be the cheapest or the most expensive bidder, put a realistic price for your design services. Don't overestimate yourself or sell yourself short.
Clients like proactive candidates, those who are already thinking about the project, so don't hesitate to reach out to the client asking for more information.
In your proposals, don't just talk about yourself. Talk about how you are valuable for this project. Let them know that you understand the task and that you can get it done. Every proposal should be unique and should mention something listed in the project description.
Employers/clients will most likely know if you sent them a generic proposal and won't see it as worthy of their attention.
Apply for projects that have been posted recently or have a low number of applicants. This way, you will be one of the initial applicants, those that are receiving the most interaction with the employer/client. If a job posting is old and/or has a big number of applications already, chances are your application might go unnoticed.
Creating social media pitches
For people who know how to use social media to their advantage, it can be used as a launching point for their career or something to help it advance even further.
Employers/clients will often search social media sites like LinkedIn to find the perfect person for their project.
If the job opportunities don't find you, then you can always go looking for them yourself. Once you have found the right job posting, the next step is to provide the employer/client with a pitch.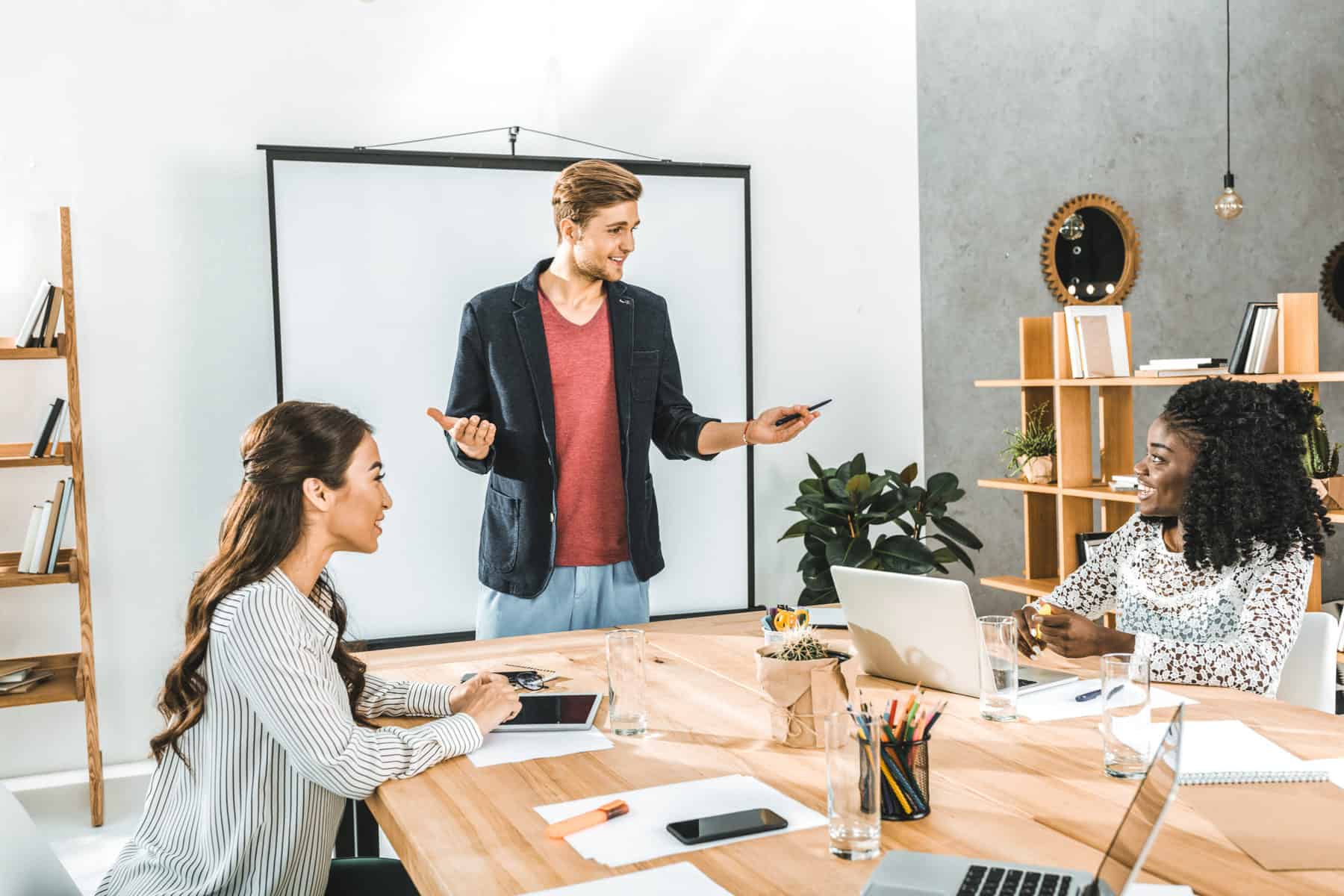 A pitch is your way of presenting yourself and your ideas for that project to the employer/client. It is not a contract, nor a proposal; it is just outlining your abilities and ideas without writing a whole project plan. It is submitted after you know what they are looking for and how you can be the right person for that role.
How does one write a pitch?
Present yourself – say something brief about yourself, just don't mention things that are already on your profile. You can be sure that the employer/client has looked at it even before your pitch.
Say why/how you can do the project – like in the job proposals on freelancing sites, use details mentioned in the project description, so they know this isn't just a copy of a generic pitch. Don't say too much, nor too little. No employer/client has time for extensively long pitches, but ones that are too brief might leave them feeling that you don't have enough interest in the project.
Mention related work – if you have done projects similar/related to the one you are applying for, mention them, link them.
Seeing actual examples of your work might make the employer/client have more trust in your abilities.
Be open to communication – say that you will gladly talk more about yourself and your ideas. However, the client prefers, in person, over a video call, email, or in some other way.
Conclusion
Getting your first gig won't be a breeze, but it's an experience every designer has to go through. Don't be afraid to send as many applications/proposals/pitches as necessary, to reach out to companies on your own initiative, to follow up until you get an answer, to promote your work shamelessly. Be sure that once you do land that first job, all the effort will be worth it.