Your alarm starts buzzing, and you get pissed off the moment you open your eyes, you get up, finish your bathroom routine, brew a coffee and you:
start scrolling through your social media
answer your texts and then start scrolling through social media
If your daily schedule starts in this manner, you are a part of the 95% squad who got hooked on this virtual cocaine that we don't plan to get off from, at least not in the near future. Social media got embedded in our lives to the point that you can't imagine spending a single day without scrolling your Facebook, Instagram, Twitter, or LinkedIn feeds (just to name a few).
For the average user, it serves as a beautiful way to pass your time, catch up with friends, watch the news, pretend to listen to a boring conversation while you're posting stories… the options are endless. But one attribute brings so much value to the table that it would be a sin not to take advantage of it – checking out on your favorite blogger! Bonding with your users, gaining significant traffic, running campaigns, improving your domain authority, raising awareness about your brand…
But I have to admit that it can be a pain in the rear sometimes. Jumping through a dozen tabs to get to the desired social media website, hunting for appropriate hashtags, and when you do it daily for multiple platforms, it can really get to that watching paint dry excitement levels. However, in this automated section of humanity, of course, there is a hack to bypass the annoying procedure and deliver the posting tasks as quickly and as painless as possible, with a sprinkle of useful features to make that process extra spicy. Let's get through the five best social media automation plugins:
1. Blog2Social
We start things off with a superb plugin and one of the best choices in its respective field. Blog2Social is crafted without any coding, and with its simple usage, you won't have any problems getting around.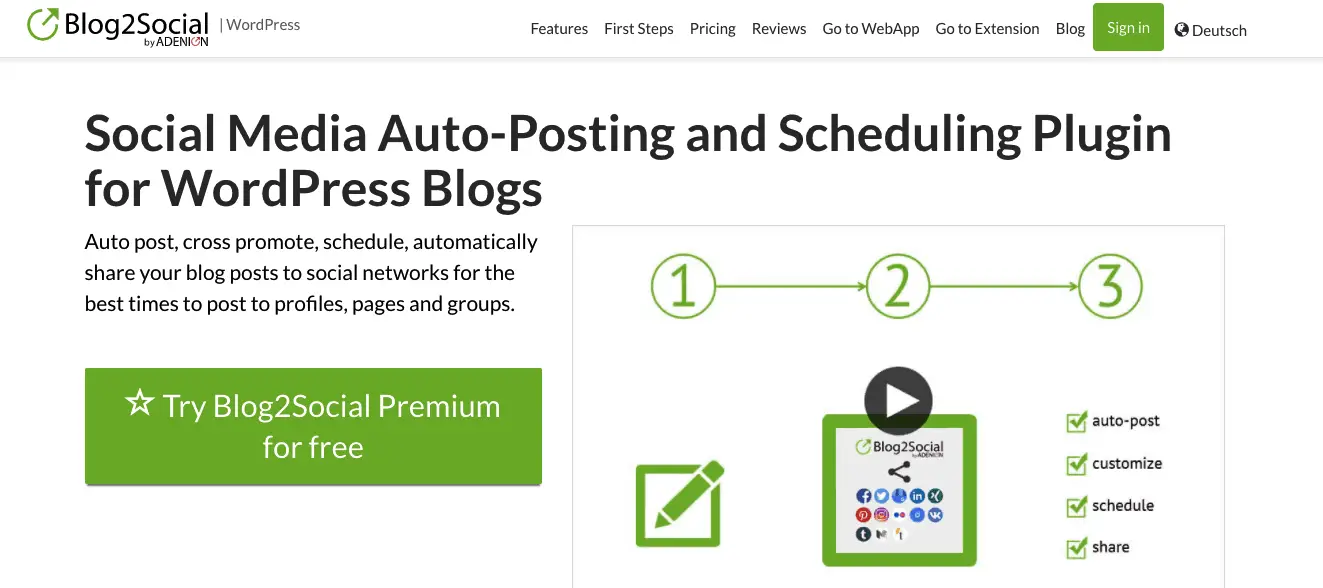 It supports Facebook, Instagram, Twitter, LinkedIn, Pinterest – the most popular ones, of course, followed by 11 more, which brings us to 16 social networks in total. When it comes to features, here's what you can expect:
All posts are customizable with special add-ons
Reposting of old posts
Auto-Post and Auto-Schedule
Content Curation for 3rd party content
URL tracking
And that's only scratching the surface with much more ready to be utilized, but a quick disclaimer – not all of them are available in the free package, and you'll have to purchase the premium one to unlock all of them (there is a 30-day trial included). Bottom line, whichever approach you choose, your social media postings will be in safe hands.
2. Revive Old Posts
Regardless of your business size, activity, or experience, if you want to improve your traffic and get a wider audience with more engagements, accompanied by automation your social media tasks, Revive Old Posts might be just the thing you're looking for.

If you are a basic user that aspires to:
share your posts to a Facebook page or Twitter,
automatic sharing from old and new posts on autopilot,
automatic posting,
setting time intervals of posts,
automatically generate hashtags, tags, and categories
and enjoy a dozen more exceptional features, than you might find good use of this plugin. On the other hand, if you are an advanced user that needs more power and a wider range of weaponry, you can go pro and extend your arsenal with auto-posting and scheduling on:
Instagram
Facebook groups
LinkedIn Pages
Tumblr
Pinterest
And a few more features like:
UTM tags
Magic tags
Post as an image
All this considered, this plugin can definitely deliver what you're looking for.
3. CoSchedule
We follow it up with another remarkable tool that is ready to become your new organizer of choice. CoSchedule functions as an editorial calendar that collects all your thoughts, emails, events, social media profiles, etc., so basically all of your vital working assets in one place.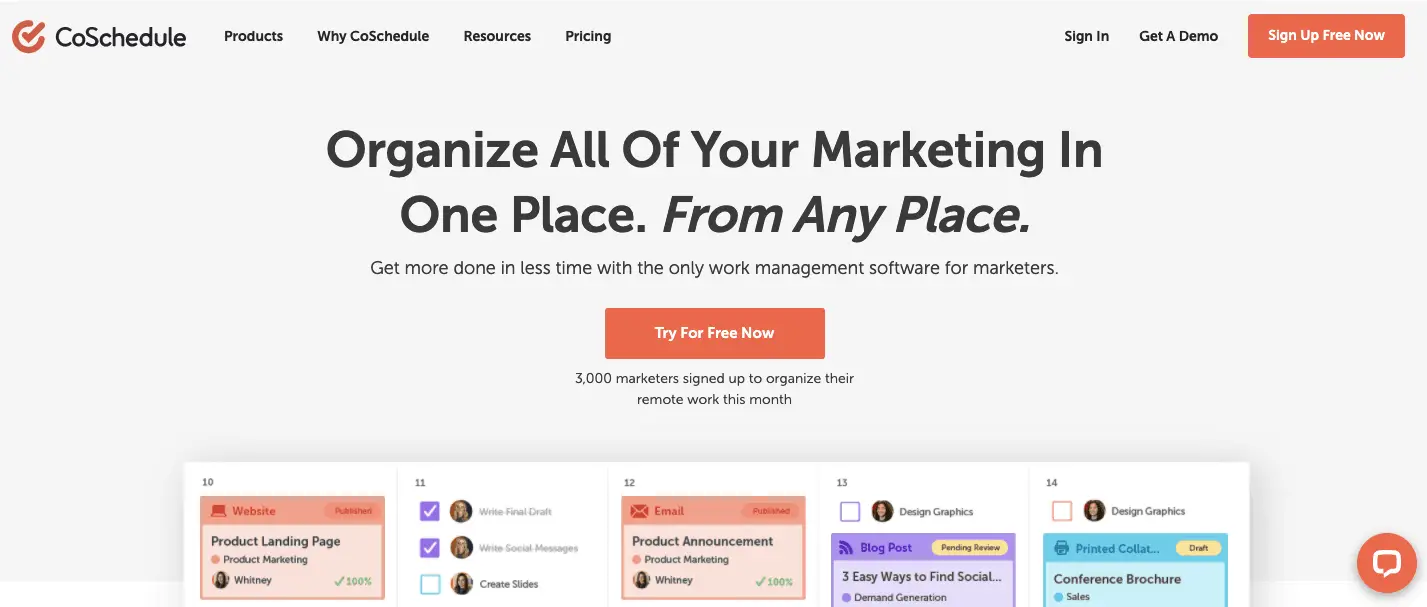 Some of the features include a Marketing Calendar for your projects, Content Organizer where all of your projects gets handled, Social Organizer for all of your social media tasks, Tools Integration to simplify your workflows and the list goes on and on. Simple and lightweight but still extremely powerful and packed with features you crave!
4. Social Auto Poster
A software that is tightly packed with features but still easy to use and will get the job done flawlessly? That's exactly what this plugin is all about!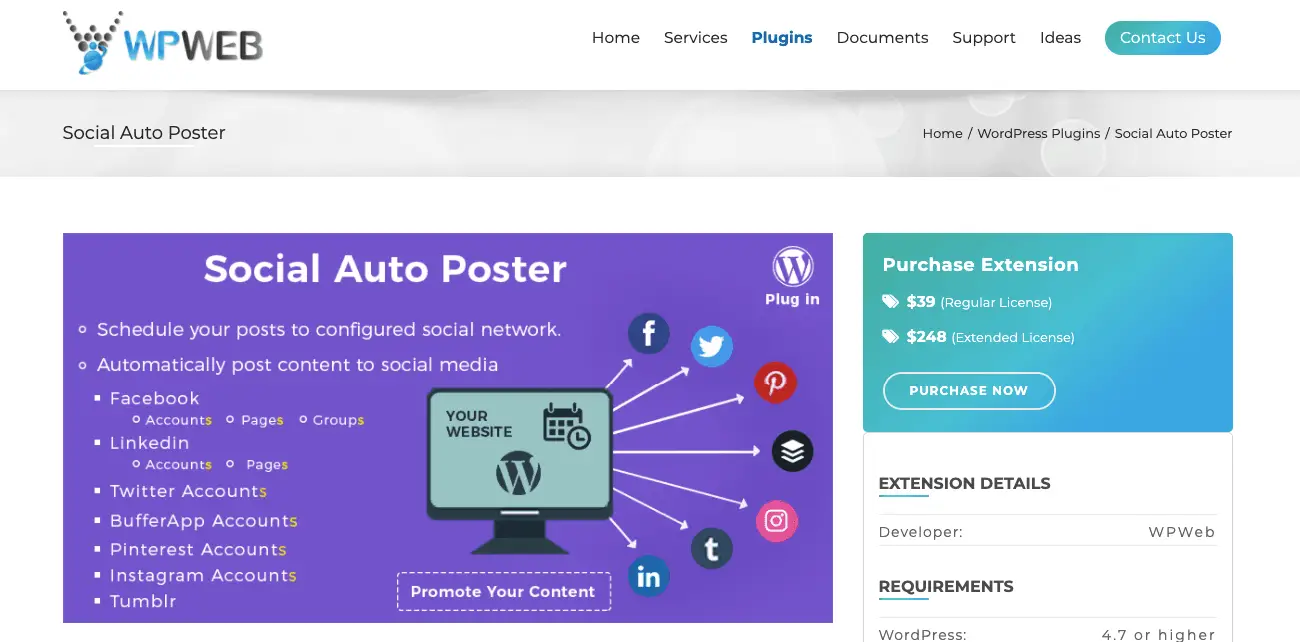 Social Auto Poster supports the big ones – Facebook, LinkedIn, Twitter, Pinterest, Tumblr and YouTube (without Instagram unfortunately, but you can obtain it via their plugin), and the entire procedure can be pretty much done with your eyes closed because it fits within two steps – configure the accounts and create a post. And what are the features you may ask? Other than Auto Posting, it offers Custom Post Types, Unlimited Social Media Accounts, Link Tracking, Post Scheduling, URL Shorteners, Logs Tracking, Message Formatting, etc. With many more features awaiting, combined with its simplicity, this one might be your winner!
5. Revive Network
When it comes to simplicity of the process with a pinpoint on exactly what you need, nothing beats Revive Network. It stays close to the business basics by supporting Facebook and Twitter, but the lack of diversity is well made up of perfect control over them.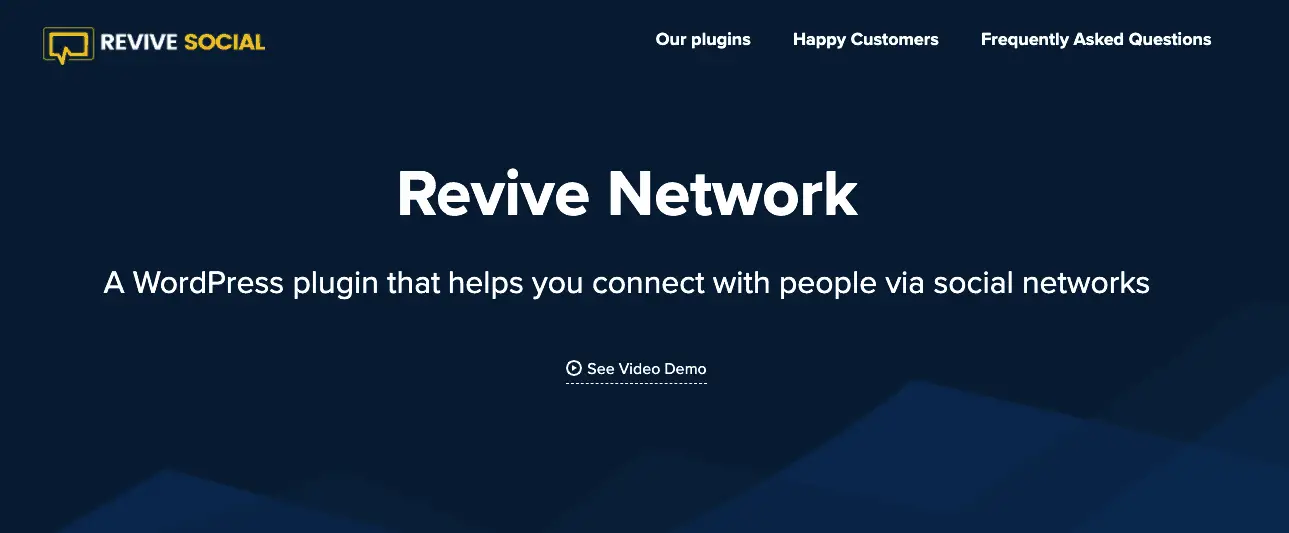 You can schedule your posts at different time intervals accordingly, with templates adjusted by your preferences. UTM is also available for those precious analytics, and with RSS feeds included, the content will always find its path to your readers. If you are a minimalist who prefers simplicity and freshness over multiple features that you respectively don't need for the optimal results, you should definitely check them out.
To sum things up
Social media automation is one of the most useful shortcuts that we have at our disposal. A lack of time (and let's be honest, laziness in some instances) can drive you away from your social media, and before you know it, that absence will become a habit which leads to you being forgotten. But no excuses and chaos from this point forward, because when you snatch your ideal plugin, your presence will be refreshed and as powerful as ever. Determine which one fulfills your needs the best, enjoy the features, and start rocking the social media stage once again!